31+ Homemade Christmas Candies
The best Christmas candy recipes to sweeten your holiday season, from classic fudge recipes to easy homemade candies perfect for holiday parties or to give as edible gifts.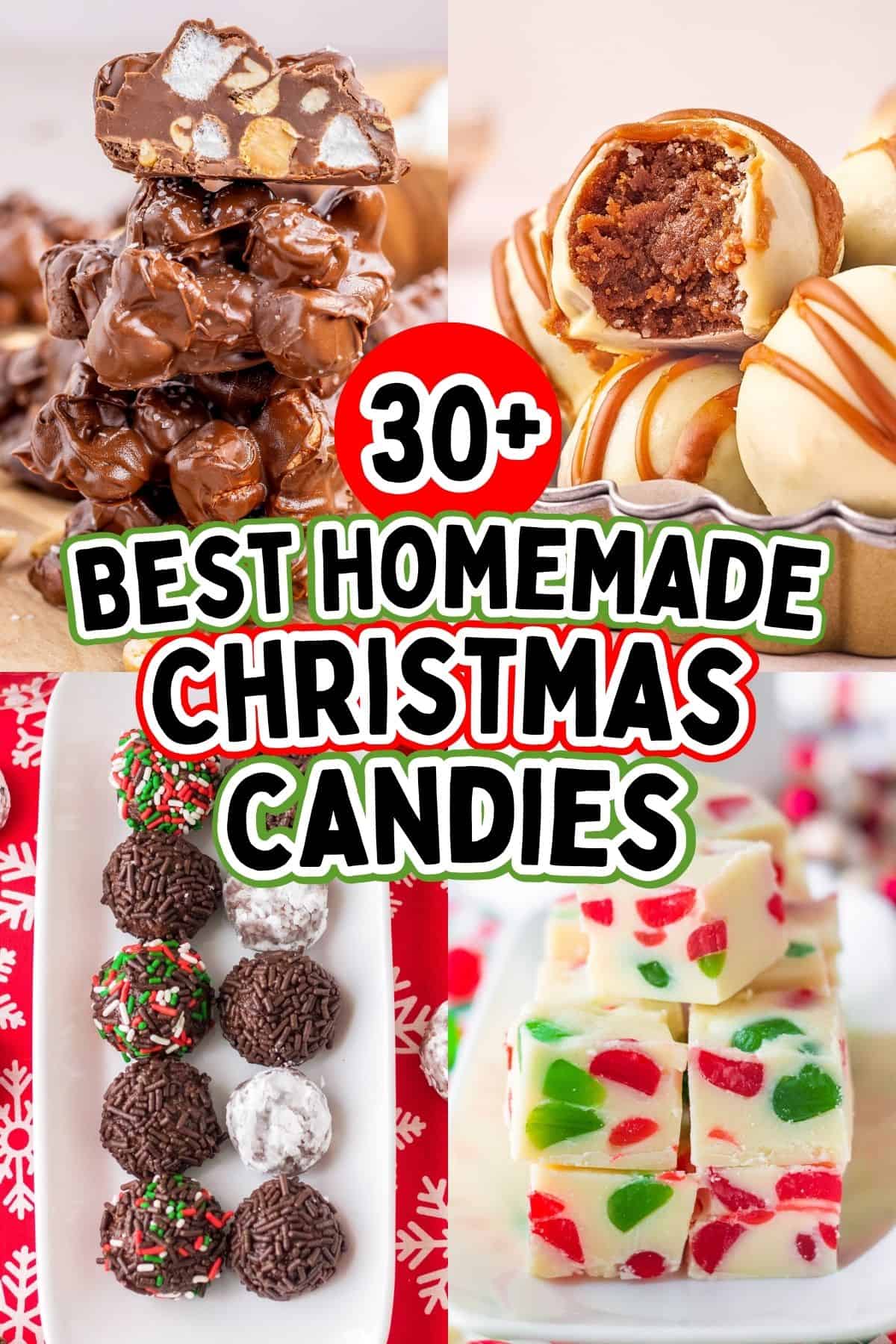 Homemade Christmas Candy
'Tis the season for sweet treats and festive cheer – my favorite time of the year!
Whether you're a first-timer looking for easy candy recipes with few ingredients or a seasoned candy maker looking for a new recipe to make this year we've got you covered. From melt-in-your-mouth rum balls and truffles to sweet and salty nut brittle and snack mixes, you are sure to find the perfect addition to your holiday dessert table.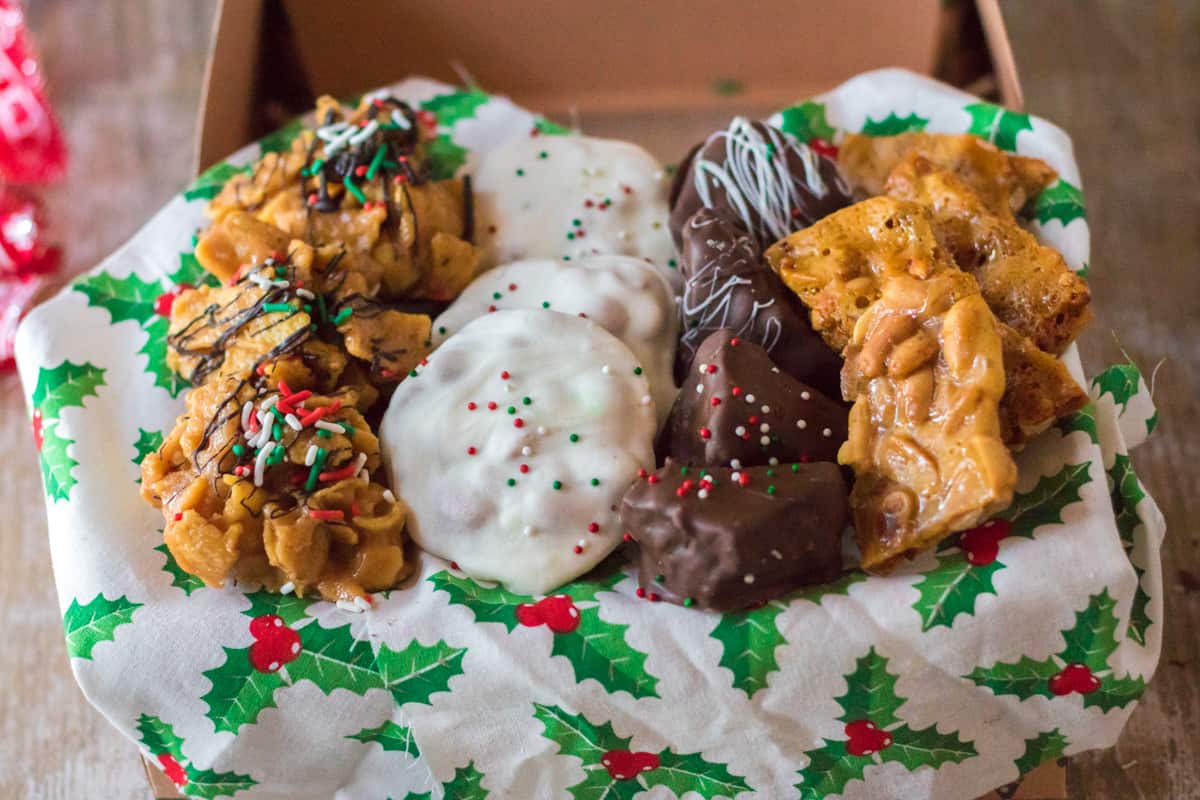 Get ready to fill your cookie tins with more than just Christmas cookies this year and dive into my favorite Christmas candy recipes.
The sweet homemade holiday treats make a perfect gift as well. Neighbors, teachers, co-workers, and family members will all love the delicious edible gifts.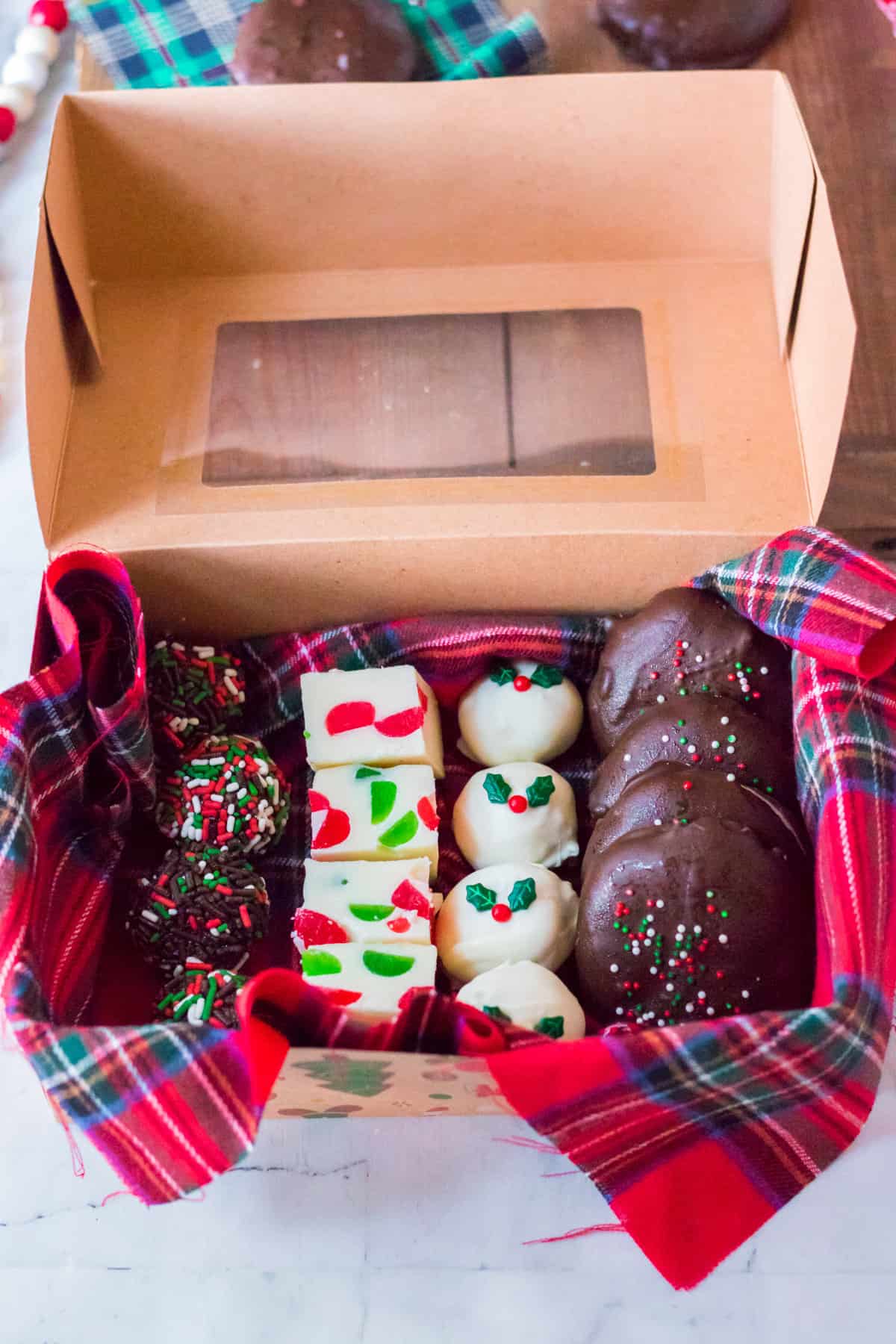 Homemade Candy FAQ
What are some classic old-fashioned Christmas candies I can make?
Classic homemade Christmas candies include peppermint bark, ribbon candy, hard tack, and divinity. Our recipes provide simple, step-by-step instructions to help you recreate these timeless treats with ease.
Can I make any of these candies ahead of time for holiday parties?
Absolutely! Many candies like fudge and hard candies can be made in advance. Just store them in a cool, dry place, and they'll be ready for your holiday parties. Check each recipe for specific storage instructions (e.g., room temperature in an airtight container with parchment paper between each layer) and shelf life to ensure freshness.
How can I package homemade candies to give as edible gifts?
For a charming and personal touch, package your homemade candy in festive holiday boxes, cellophane bags, tin cans, or mason jars adorned with ribbons and tags. Ensure they're tightly sealed to maintain their deliciousness.
What's the best way to ensure your homemade candy turns out perfectly every time?
For perfect homemade candies, follow the recipe exactly, measure ingredients carefully, and use a candy thermometer if needed to ensure you reach the correct temperature. Also, be patient with the cooling process to achieve the right texture.
The Best Christmas Candy Recipes
Below you will find a list of all my favorite Christmas candies. Click on any photo or button to take you to the individual recipes.
Try out some of these delicious sweet treats and let us know which one is your personal favorite.
Best wishes for a very Merry Christmas to you and your family!