This post is for all of you who love to bake Christmas Cookies! I scoured the recipes on the web to find the very best Christmas cookie recipes.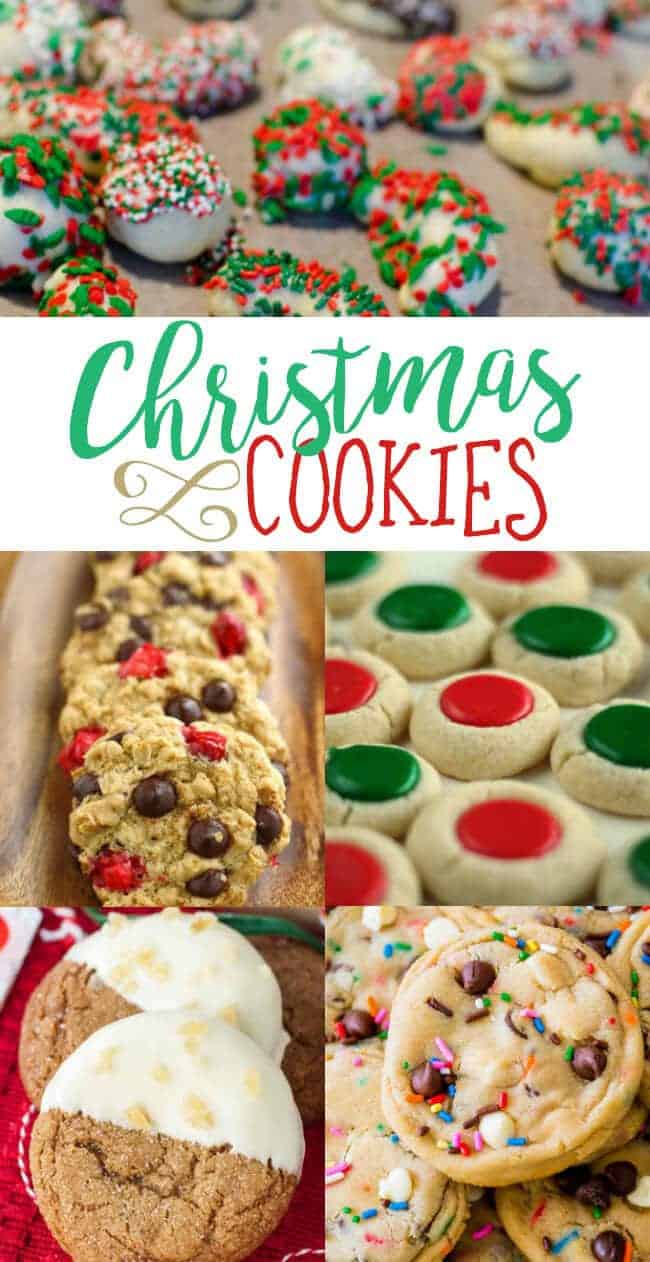 You guys, can you believe Christmas is next week!?
I can't believe how quickly this month has flown by.
I like to spend the week before Christmas in the kitchen, getting all my favorite kinds of Christmas cookies ready for the big day.
Below is a collection of my absolute favorite Christmas cookie recipes.
Enjoy and Happy Baking!
The Best Christmas Cookie Recipes
1. Candy Cane Hershey Kiss Cookies – Crayons & Cravings
Not only do these easy-to-make Candy Cane Hershey Kiss Cookies look festive, but these holiday cookies have a festive peppermint flavor as well! Yum!
2. Italian Ricotta Cookies – Cooking Classy
A homemade glaze tops these Italian ricotta cookies. They are moist and cake-like in taste. The recipe makes 4 dozen cookies, but can easily be cut in half if you don't need that many.
Image credit: Liv for Cake
3. Snow Capped Gingersnaps – Liv for Cake
Chewy gingerbread cookies are dipped in white chocolate and topped with crystallized ginger. The gingerbread cookies are made from cinnamon, ginger, cloves, and more.
Who doesn't love the combination of chocolate and mint?! Made with rich and refreshing Andes Mints, these Andes Mint grasshopper cookies put all other grasshopper cookies to shame! Plus, their green color makes them a perfect addition to your holiday cookie platter this year.
These peanut butter cookies are topped with peppermint kisses, making a festive treat perfect for the holidays!
Image credit: Lil Luna
6. Christmas Thumbprint Cookies – Lil Luna
These thumbprint cookies are made with a simple icing mixture and are easy to make in bulk.
7. Ooey Gooey Rolo Stuffed Cookies – Crayons & Cravings
Another cookie that is perfect for your Christmas cookie exchange are these delicious ooey gooey Rolo stuffed cookies. These soft and chewy chocolate cookies have an irresistible ooey gooey Rolo center. Yum!
These fun cookies are miniature in size and are filled richly with chocolate chips and M&M! They're irresistible for everyone and they make great gifts!
Image credit: Sally's Baking Addiction
9. Confetti Cake Batter Chocolate Chip Cookies – Sally's Baking Addiction
Chocolate chips meet Funfetti in these delicious cookies. These cookies are thick and have a cake batter as their base.
10. 3 Ingredient Buttery Shortbread Cookies – Chew Out Loud
This shortbread cookie recipe makes approximately 40 cookies, making it great for parties. These melt in your mouth cookies are made with only three ingredients!
Why not try something a bit different this year? Shape your sugar cookies into little cups, bake, and then fill with pudding. The combination of sugar cookies and creamy pudding is absolutely delicious! Plus, the kids just love these!
These cookies are made with Oreo cookies and chunks of chocolate. They make for a wonderful Christmas midnight snack with a creamy taste.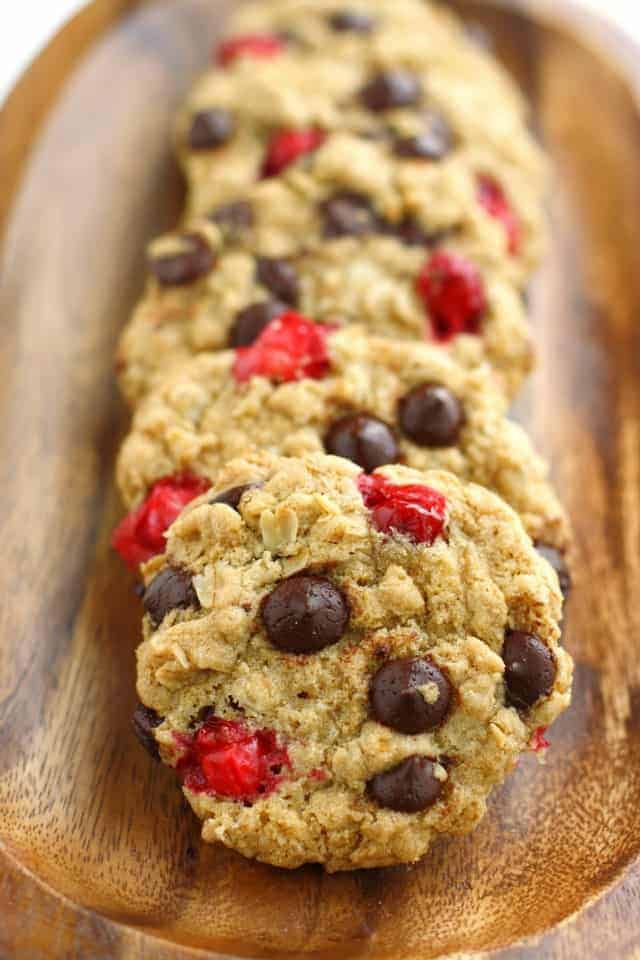 Image credit: The Pretty Bee
13. Cranberry Chocolate Chip Oatmeal Cookies – The Pretty Bee
Fresh cranberries give these chocolate chip oatmeal cookies a tart taste. This recipe is vegan, gluten free and dairy free.
These snowball cookies look like a snowball and are buttery with walnuts and vanilla on the inside. They also can be made gluten free.
Image credit: A Grande Life
15. Italian Anise Cookies – A Grande Life
No list of the best Christmas cookie recipes would be complete without a recipe for Italian Anise Cookies! These Italian cookies are topped with a three ingredient icing, and are made with a bit of Anise extract. They pair well with a glass of cold milk!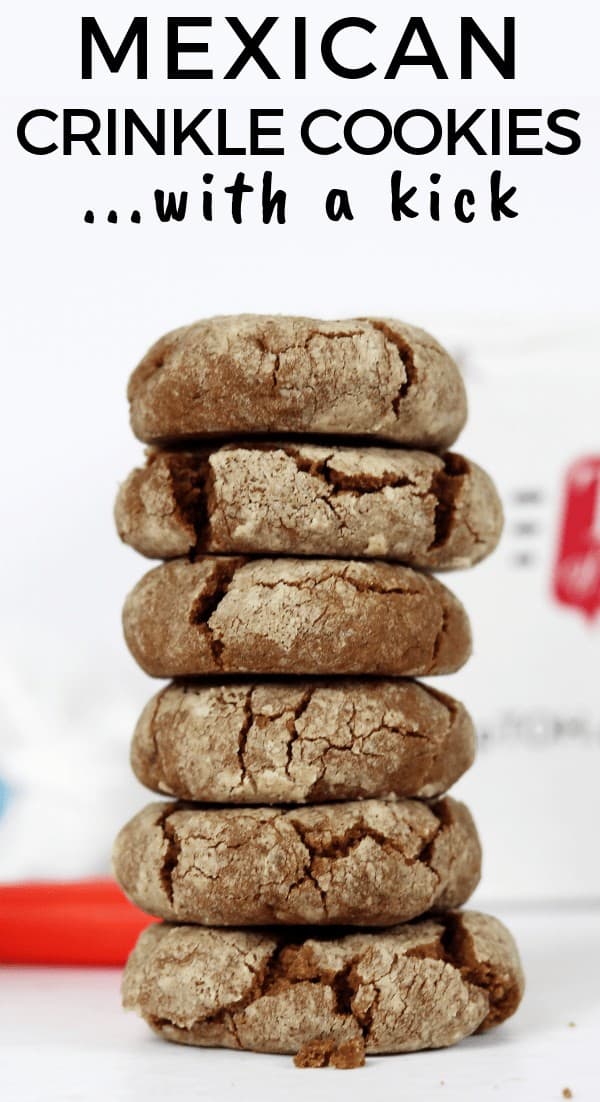 16. Mexican Crinkle Cookies With a Kick – Crayons & Cravings
A little twist on an old favorite adds a bit of spice to these Mexican crinkle cookies. These bad boys have become my new favorite cookie – they are incredible!
Did you find the perfect Christmas cookie recipe? Let us know in the comments below which of these tasty Christmas cookie recipes you are going to try this year!