This easy-peasy, sweet, and salty white chocolate dipped pretzels recipe is perfect for a last-minute no bake Valentine's Day treat.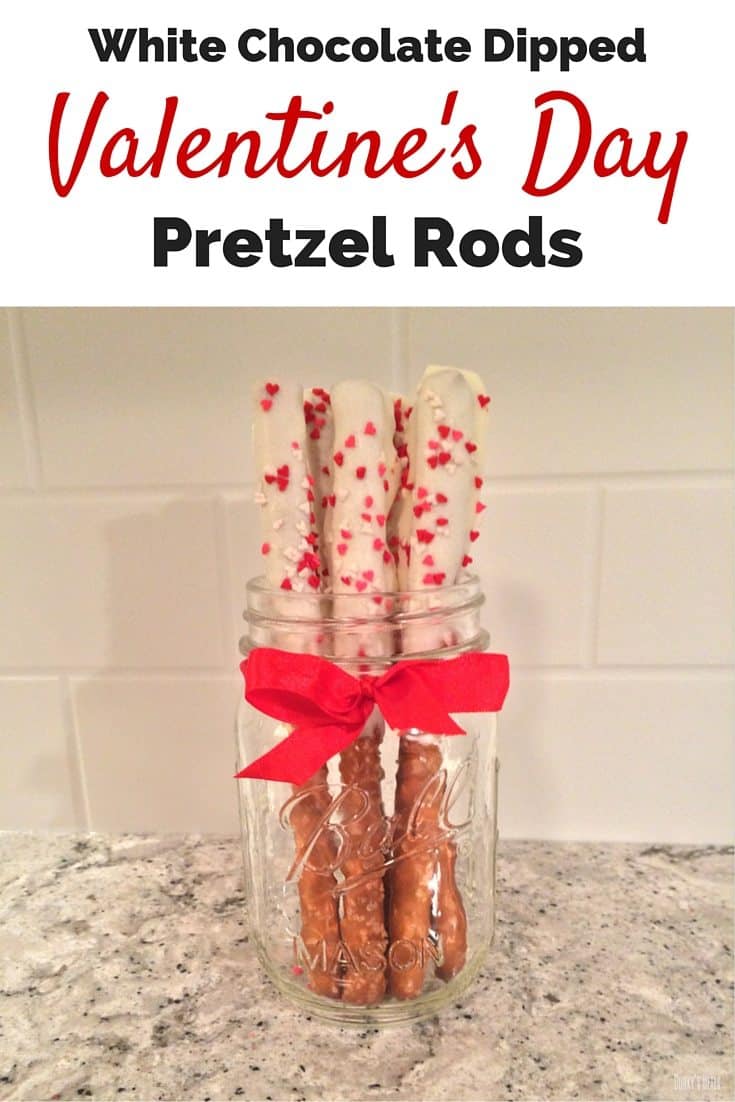 Easy Valentine's Day Treat: White Chocolate Dipped Pretzels
If there is one taste combination I love, it is that tasty sweet and salty combination. It gets me coming back for more every time.
That is why I am a huge fan of chocolate-covered pretzels – they are the perfect sweet and salty combo.
Plus, making them is super simple. All you need are pretzel rods, white chocolate chips, sprinkles, and about 10 minutes.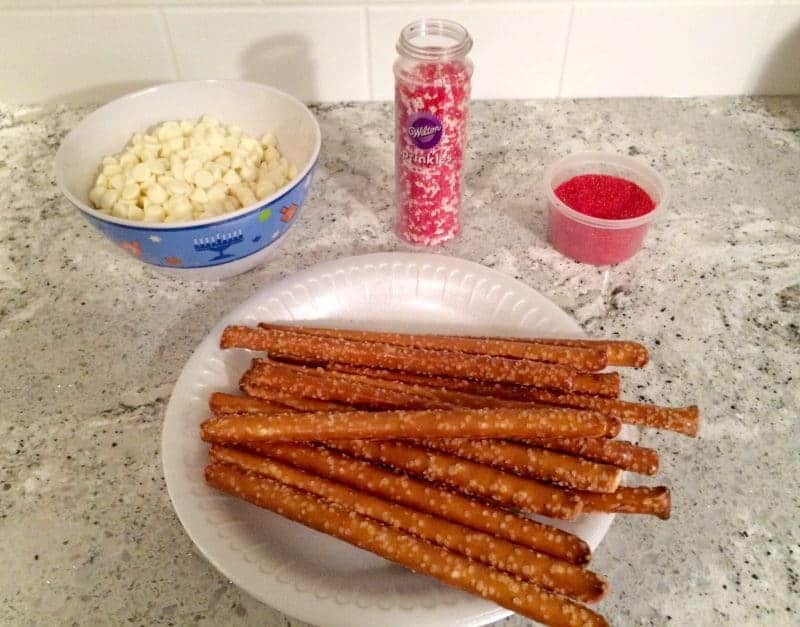 I was able to find these adorable heart-shaped sprinkles, as well as red sanding sugar, at my local grocery store, buy you can order heart sprinkles as well as other sprinkles in Valentine's Day colors online as well here.
This recipe is perfect for an easy Valentine's Day treat. Enjoy!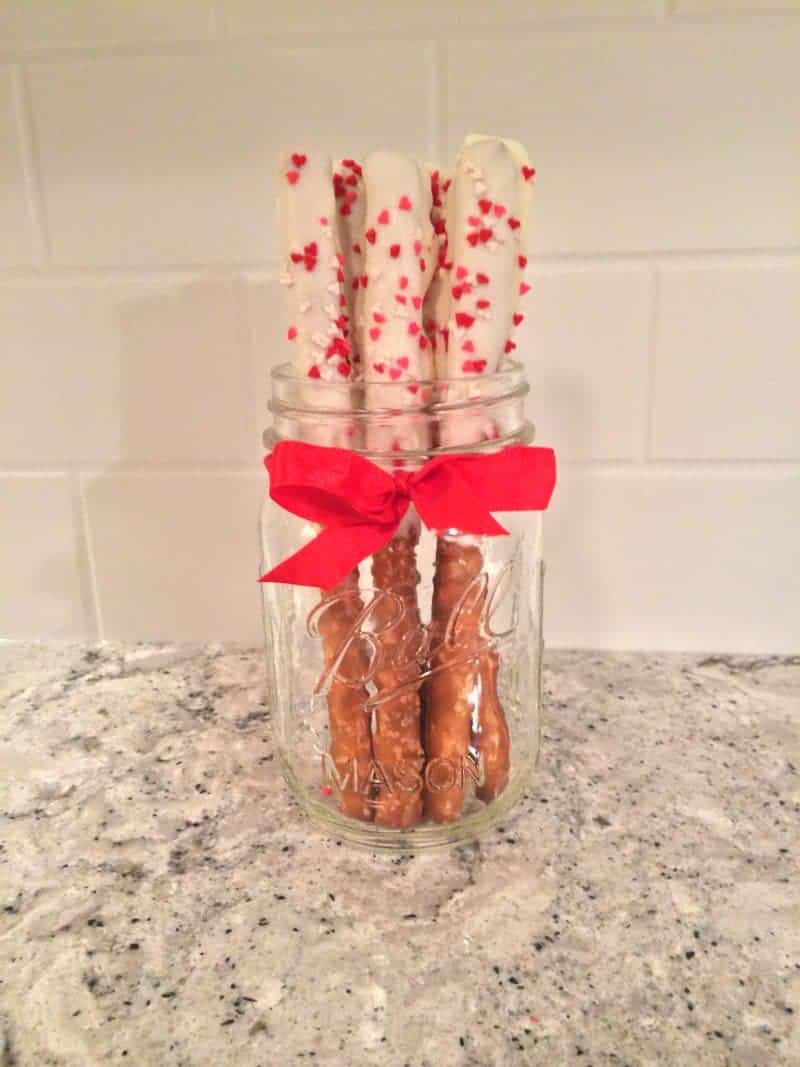 You will also want a non-stick surface to lay the dipped pretzels on to dry. I prefer using my reusable non-stick baking mat, but wax paper or parchment paper will work just as well.
More easy Valentine's Day recipes
White Chocolate Dipped Pretzels
This is an easy-peasy recipe for a sweet and salty treat that is perfect for a last-minute Valentine's Day treat.
Ingredients
1 package pretzel rods
12 oz white chocolate chips
red, pink, or heart shaped sprinkles
Instructions
Use a non-stick baking mat, wax paper, or parchment paper to prepare a surface to lie your dipped pretzel rods.
Melt chocolate either in a double boiler or in the microwave, carefully stirring at 30 second increments.
Dip pretzels in chocolate, using a spoon to help spread the chocolate about halfway up the pretzel. Lift and let a bit of the excess chocolate drip back into the bowl, then place dipped pretzels on prepared surface and immediately cover with sprinkles.
Allow pretzels to set completely before serving.
Recommended Products
As an Amazon Associate and member of other affiliate programs, I earn from qualifying purchases.