These Loaded Cheeseburger Muffins come together in minutes and make for a fun appetizer, kid-friendly lunch or dinner recipe perfect for busy families.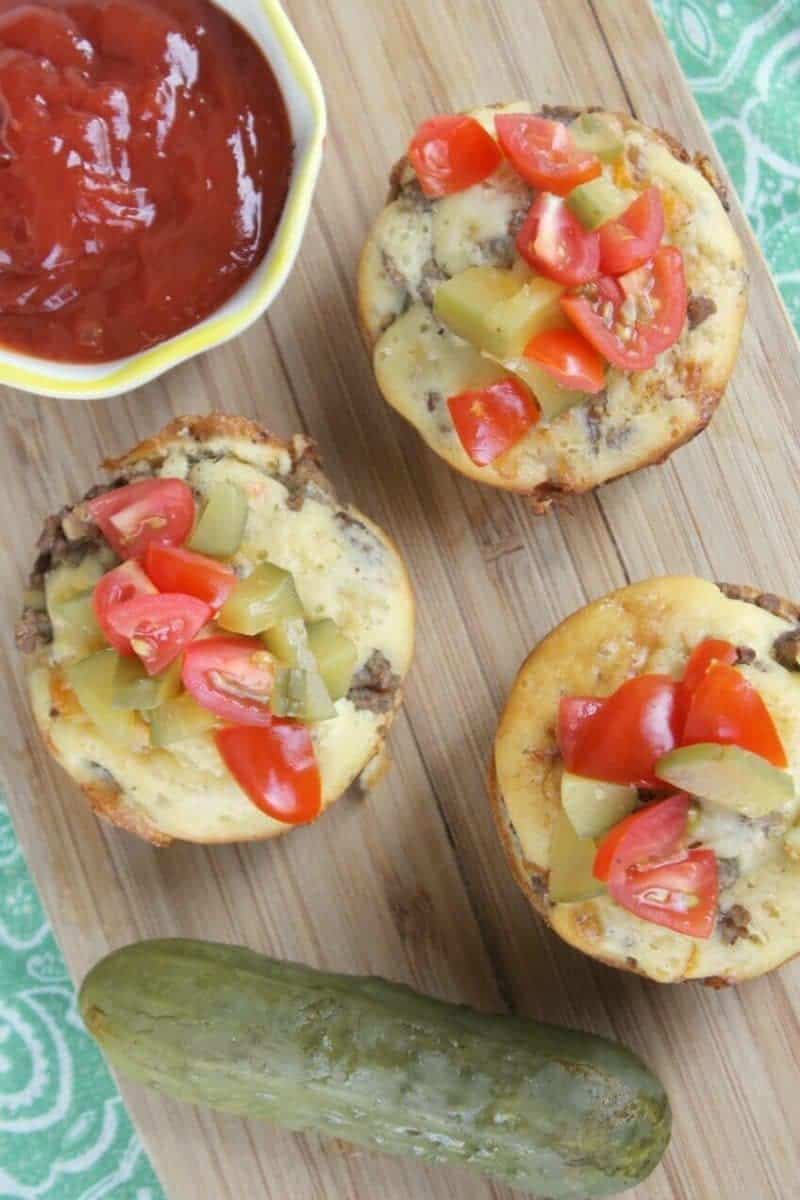 Does your family complain about eating the same thing each night?
It is so easy to fall into a rut where you are cooking the same recipes over and over.
It can also be hard to try new recipes because you are just not sure if your family will like them, especially if you have kids.
However, this loaded cheeseburger muffin recipe is a recipe that you simply can't go wrong with.
Not only is it unique and fun, but your family is going to love these because who doesn't love cheeseburgers?!
For another cheeseburger-inspired recipe try our delicious cheeseburger casserole.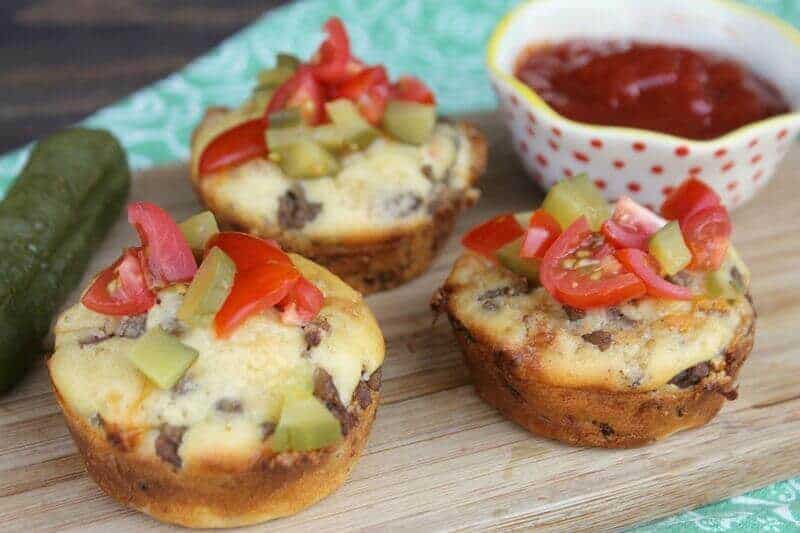 You can make these loaded cheeseburger muffins with either lean ground beef or turkey. Remember that if you purchase lean turkey, opt for the 98% fat-free kind so that you will get truly lean ground turkey.
The sausage is a must as it adds great flavor, but you can also use turkey sausage to cut the calories.
The bacon adds incredible flavor and it's hard to replace that flavor with turkey bacon. So when it comes to the bacon, go with the real stuff.
Top these cheeseburger muffins with all your favorite toppings such as quick pickles, diced tomatoes, or a sprinkle of bacon.
Speaking of pickles, have you tried fried pickle spears? They are soooo tasty!
You could also drizzle your cooked muffins with ketchup and mustard or mayonnaise.
Serve with a salad and a side of French fries and you've got a complete meal.
You'll love how easily and quickly this recipe comes together. It's something you can quickly throw together on a busy night or for game day.
For more muffin-tin recipes try these spaghetti and meatball cups.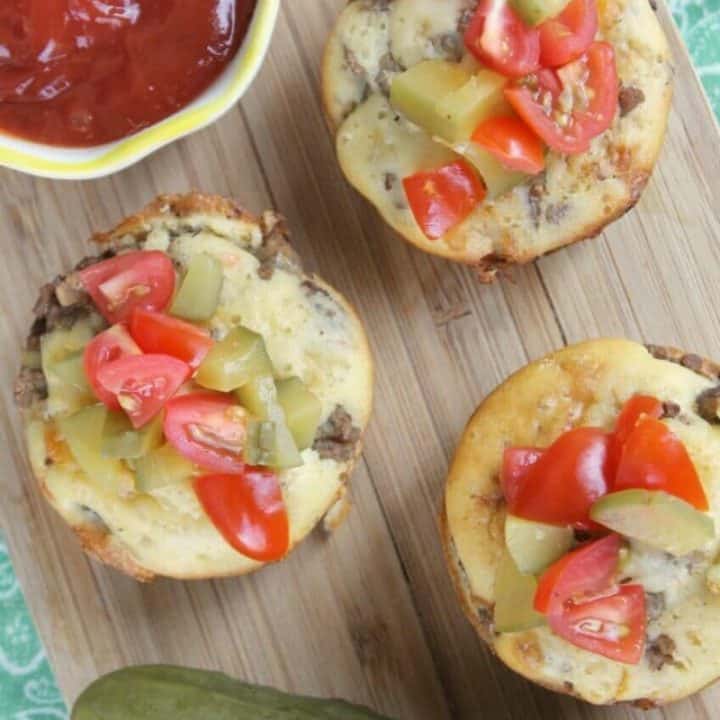 Quick and Easy Loaded Cheeseburger Muffins
These Loaded Cheeseburger Muffins come together in minutes and make for a fun and kid-friendly lunch or dinner recipe perfect for busy families.
Ingredients
½ lb lean ground beef or turkey
½ lb ground sausage or turkey sausage
½ cup chopped bacon
1 large onion, chopped
1 tbsp Worcestershire sauce
1 tbsp soy sauce
1 tbsp chopped fresh garlic
1 cup shredded Cheddar cheese
Baking Mixture:
1 cup all purpose flour
1 tbsp baking powder
¼ tsp salt
1 egg
⅓ cup milk
⅓ cup vegetable oil
Instructions
Heat oven to 375°F. Spray 12 regular-size muffin cups with cooking spray.
In a medium skillet, brown beef, sausage, garlic and onion over medium-high heat. About 5 minutes. Drain. Return pan to burner and cook bacon. Allow to cool. Chop bacon and add to meat mixture. Stir in Worcestershire and soy sauce, salt, and cheese.
In medium bowl, add in dry ingredients and mix well. Add wet ingredients and mix well.
Fill the bottom of each muffin cup with baking mixture. About 1-2 tablespoons. Add in about ¼ cup burger mixture. Top with 1-2 tablespoons of baking mixture.
Bake about 30 minutes or until muffin tops are golden brown. Cool 5 minutes. Serve with all your favorite cheeseburger fixings!