Posts may contain affiliate links, meaning that I may earn a commission if you use a link provided.
Cheeseburger casserole. Because who doesn't love cheeseburgers?!
Like Ritz Casserole, Sloppy Joe Casserole, Chicken Divan, and Chili Cheese Dog Casserole, This easy 40-minute cheeseburger casserole recipe is sure to become a family favorite.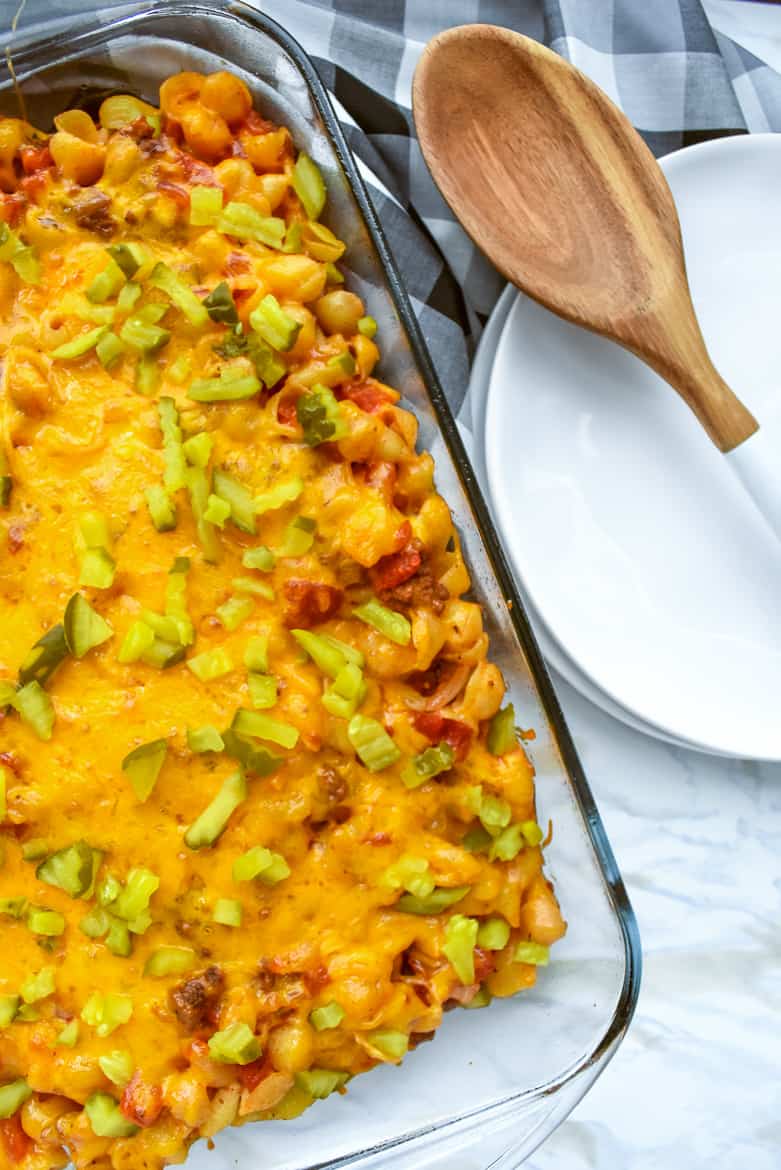 Cheeseburger Casserole with Macaroni
Cheeseburgers.
An American favorite.
This tasty casserole recipe packs all the flavors of a traditional cheeseburger — minus the bun.
But with macaroni instead, I can guarantee that you won't be missing the bun at all.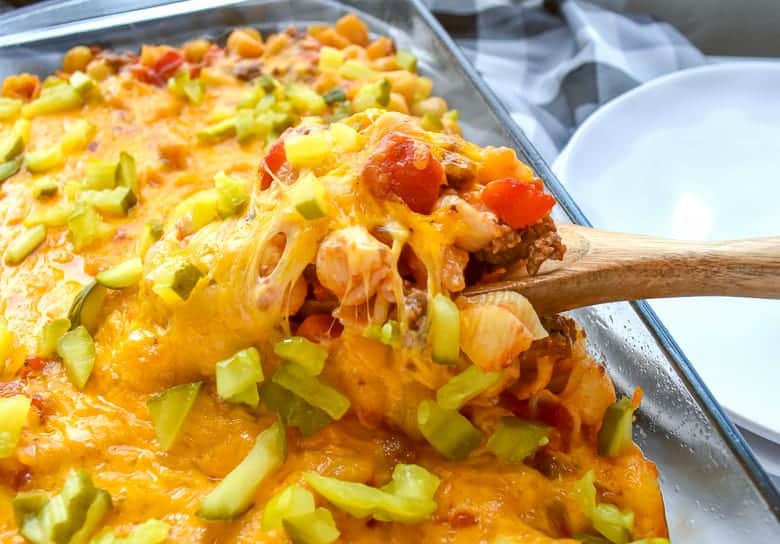 If your family loves Hamburger Helper, they are sure to love this cheesy dish as well.
For this recipe you'll need macaroni, ground beef, onion, flour, diced tomatoes, cheddar cheese, dill pickles, ketchup, Worcestershire sauce, mustard, garlic, salt, and pepper.
The recipe starts out on the stovetop but then gets transferred to a casserole dish and baked in the oven.
Have an Instant Pot?! Try this Instant Pot Cheeseburger Casserole.
How to Make Cheeseburger Casserole
The first step is preparing your macaroni according to the package instructions.
Then, set that macaroni aside while you prep the meat.
Cook the ground beef on the stovetop, along with the onion and garlic.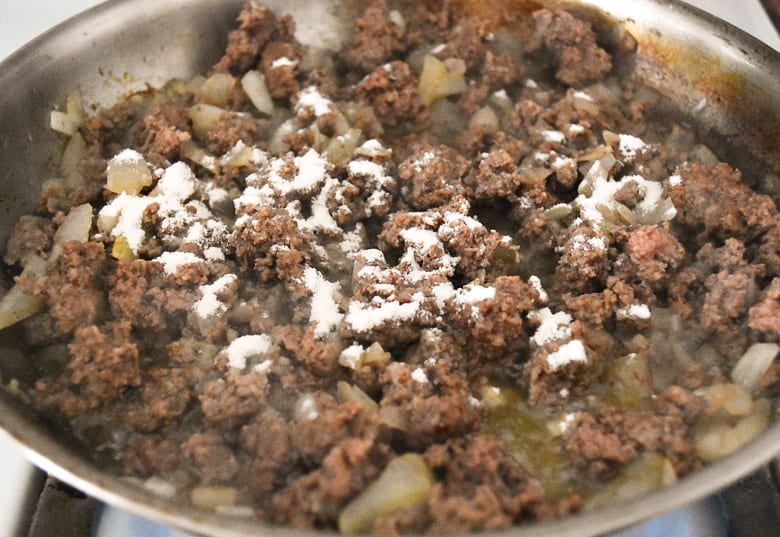 After adding the flour, tomatoes, and other ingredients to the beef, you will combine the beef mixture with your cooked pasta.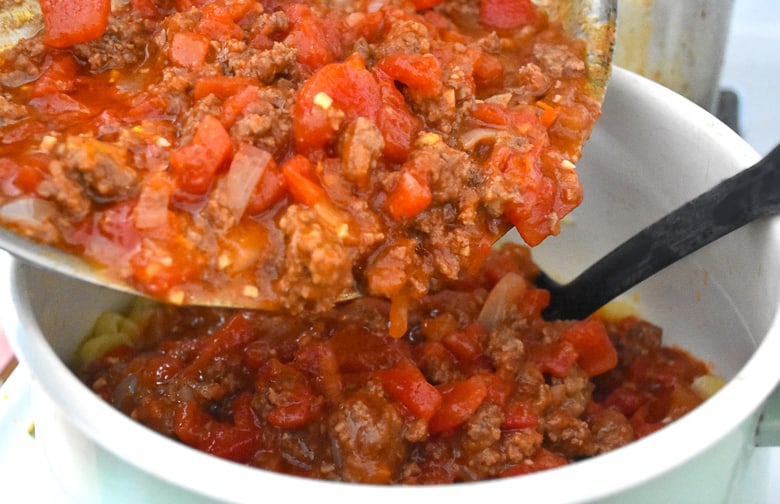 Stir in half of the chopped dill pickles.
Then, transfer everything into a casserole dish.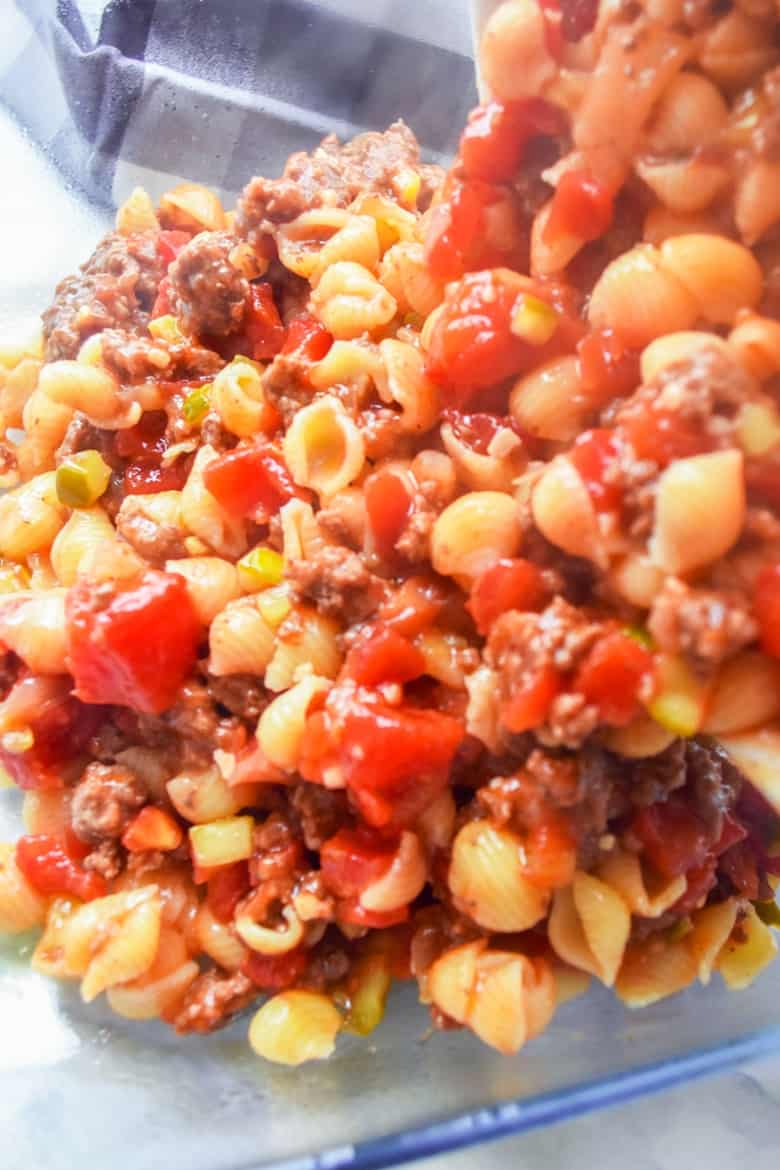 Top with a layer of delicious cheddar cheese — because it wouldn't be a cheeseburger casserole without it!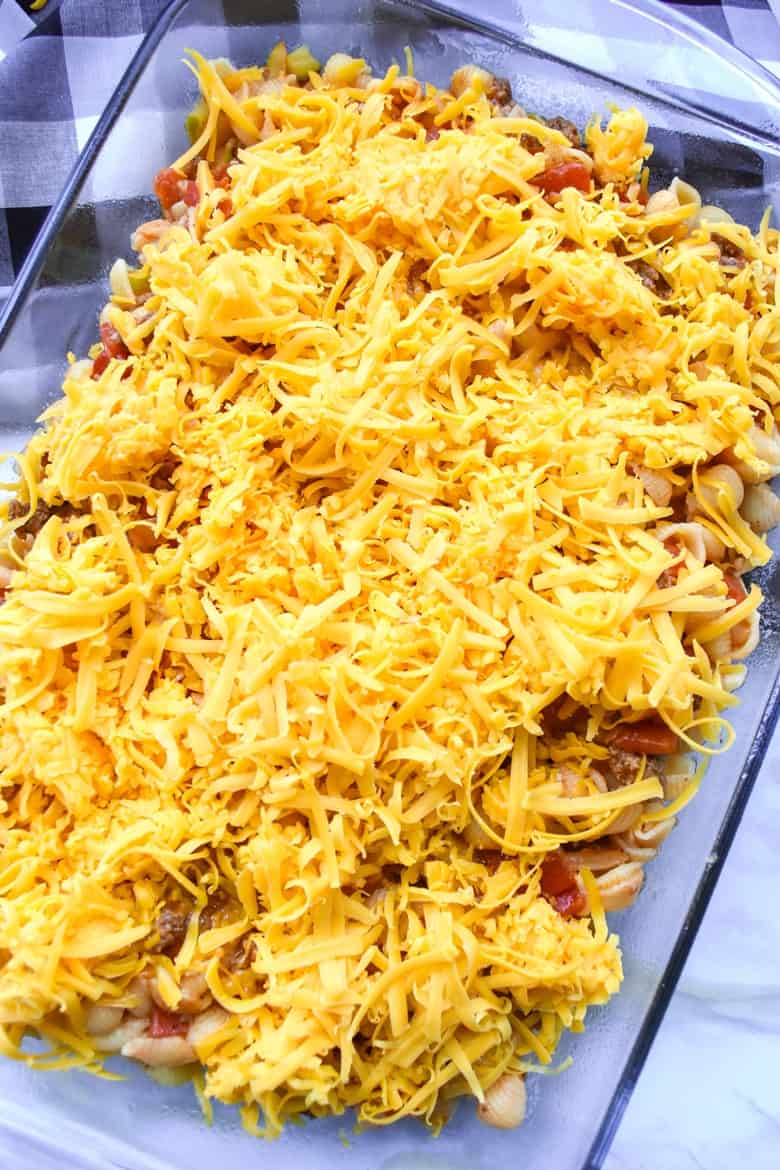 Cover with foil and bake for 15-20 minutes, or until cheese is melted.
Optional: Uncover and broil for 3 minutes to get the cheese nice and bubbly.
Once the casserole comes out of the oven, sprinkle with the remaining pickles.
Serve and enjoy.
Don't miss these other reader's favorites:
Recipe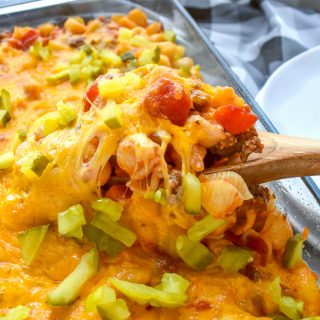 Recipe
Cheeseburger Casserole
A hearty and family-friendly 40-minute cheeseburger casserole recipe made with ground beef, macaroni, cheddar cheese, onions, tomatoes, and dill pickles.
Ingredients
2 cups uncooked shell pasta cooked according to directions
1 lb ground beef if using lean, add 2 tablespoons olive oil
1 1/2 cup chopped onion
2 cloves garlic minced
1 Tablespoons all-purpose flour
1/2 cup ketchup
2-15 oz cans diced tomatoes undrained
1 Tablespoons yellow mustard
1/2 tsp black pepper
1 tsp salt
1 Tablespoons worcestershire sauce
1/2 cup chopped dill pickles divided
2 cups cheddar cheese
Instructions
Preheat oven to 350℉. Prepare a 9 x 13 in casserole dish with non-stick cooking spray.

In a large pot, prepare the macaroni al dente according to the directions on the package. Drain well, return to pot, and set aside.

While preparing the macaroni, saute the ground beef and onion in a skillet until ground beef is fully cooked and onion is transparent. Stir in garlic and sprinkle flour over the beef. Allow to saute for 2 additional minutes, stirring frequently.

Stir in the ketchup, diced tomatoes, mustard, salt and pepper, and worcestershire sauce. Let simmer for about 5 minutes.

Combine the beef mixture and ¼ cup diced pickles to the cooked pasta. Transfer to casserole dish.

Top with a layer of cheese.

Bake, covered, for 15-20 minutes, or until cheese is melted. If desired, remove the foila and broil for about 3 minute, or until the cheese is bubbly.

Sprinkle with the remaining pickles and serve.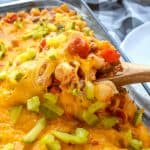 Did You Make This Recipe?
Share it with me on Instagram @crayonsandcravings and follow on Pinterest @crayonsandcravings for even more!
Pin for later: