Mexican Crinkle Cookies with a Kick
Posts may contain affiliate links, meaning that I may earn a commission if you use a link provided.
Inside: These Mexican Crinkle Cookies with a Kick, featuring Gustus Vitae Spicy Chocolate Cinnamon Cane Sugar, are the perfect combination of sweet and savory.
This post is sponsored by BabbleBoxx.com on behalf of Taste of Home.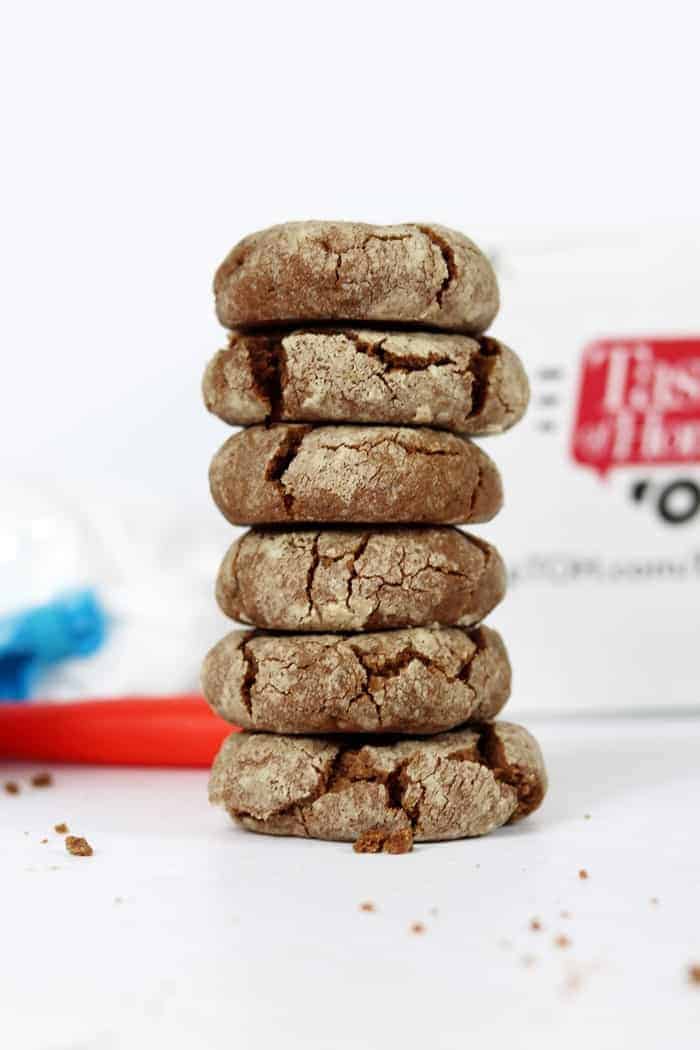 You guys! I have found my new favorite Fall cookie and I can't wait to share them with you.
But first, I want to tell you a little bit more about the terrific subscription box for home cooks where I found this fantastic Mexican cookie recipe.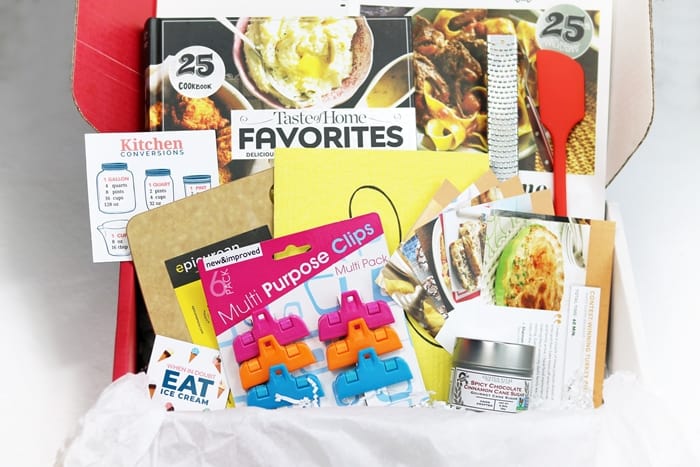 A Subscription Box for Home Cooks
Taste of Home, a community of home cooks sharing their love of cooking, has come out with a subscription box — and it is amazing.
Special Delivery from Taste of Home is packed with a variety of gifts hand-selected by the experts in the Taste of Home Test Kitchen. Everything from spices and herbs to kitchen accessories is fair game for this quarterly subscription box designed for all levels of home cooks.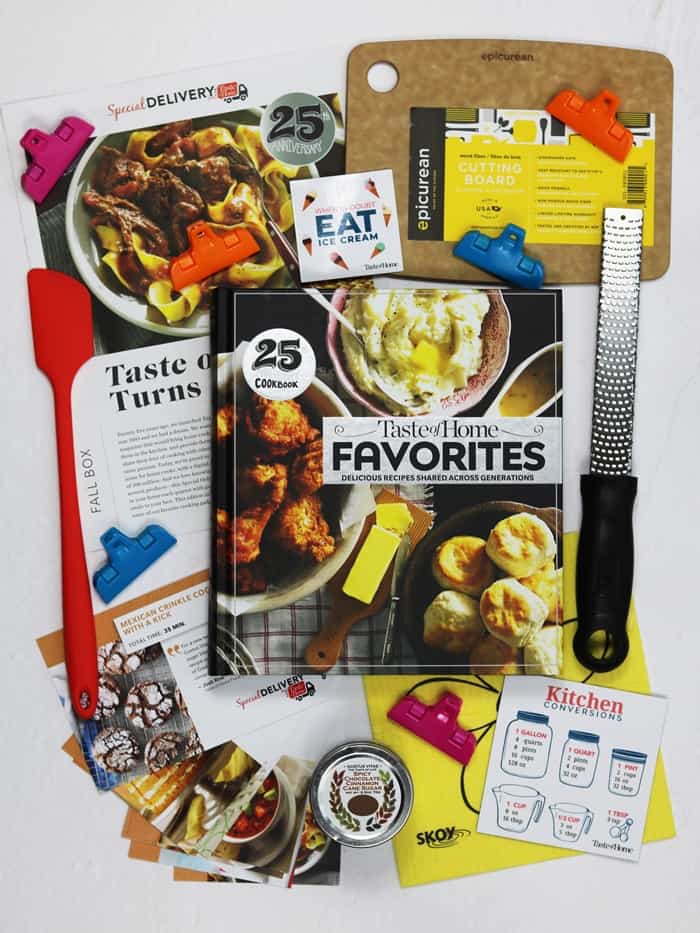 I felt like it was Christmas morning as I opened my Taste of Home Special Delivery box and discovered each of my gifts.
My Special Delivery box contained:
a letter from Taste of Home
a skinny spatula
a natural wood fiber cutting board
an all-purpose cloth
a microplane zester
2 (adorable) refrigerator magnets
multi-purpose clips (referred to as "chip clips" in our house)
Gustus Vitae spicy chocolate cinnamon sugar
an assortment of recipe cards
Taste of Home Favorites 25th Anniversary cookbook
Packed with Taste of Home's most loved recipes and beautiful images, the Taste of Home hardcover cookbook is certainly the star of this box. Flipping through it leaves me with an endless list of meals and dessert that I can't wait to make.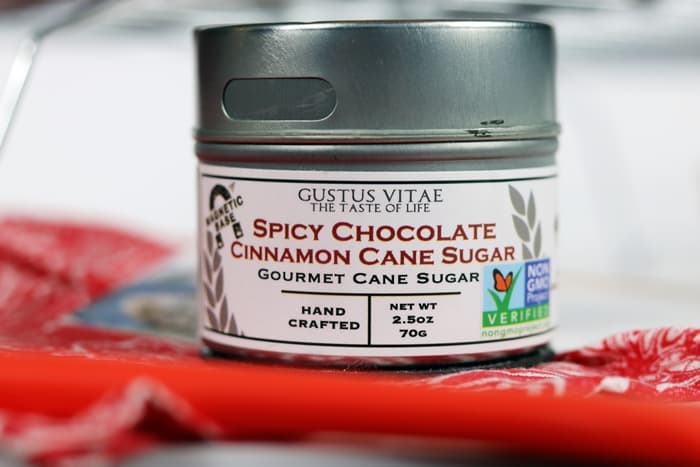 I was immediately intrigued by the jar of Gustus Vitae Spicy Chocolate Cinnamon Cane Sugar. This seemed to be a seasoning made with me in mind. I love chocolate, obviously (who doesn't?). Cinnamon has always been one of my favorite flavors and I do enjoy kicking my dishes up with a bit of spice.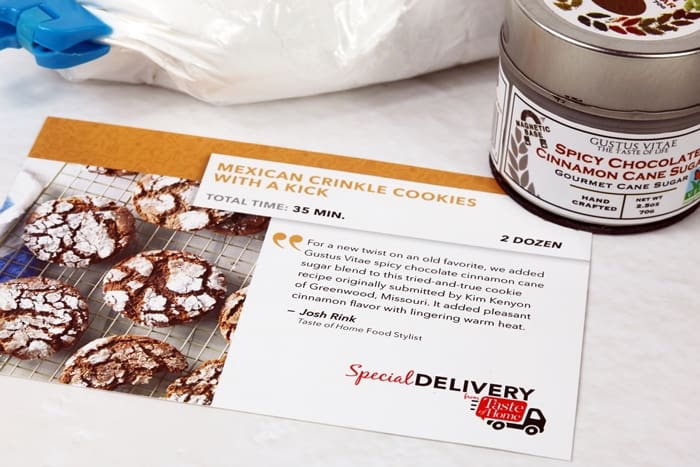 Mexican Crinkle Cookies with a Kick
I couldn't wait to try my new spicy chocolate cinnamon sugar. So when I found discovered a recipe card for Mexican Crinkle Cookies with a Kick, the next thing you know I was in my kitchen whipping up a batch.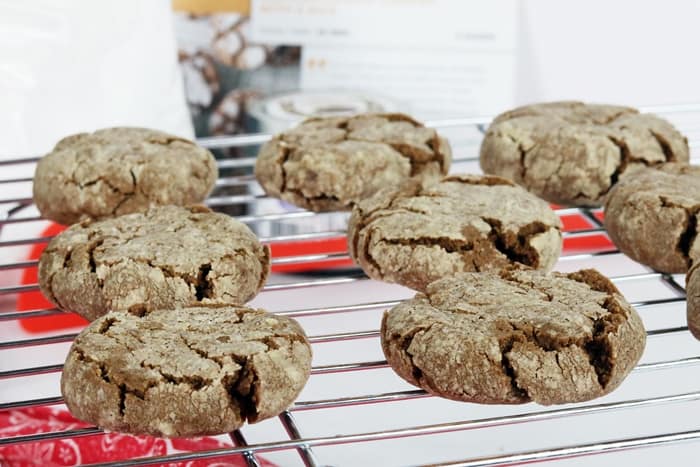 Adding Gustus Vitae Spicy Chocolate Cinnamon Cane Sugar gives these Mexican cookies a rich cinnamon taste with just a hint of spice. They are the perfect cookie for Fall — or even for a Christmas cookie exchange.
I also had a chance to use a few other goodies from my Special Delivery box while making these cookies.
My new Epicurean cutting board was the perfect size for chopping the chocolate and cubing the butter. The skinny spatula was great for scraping the bowl when I combined ingredients. And the small clip was just what I needed to seal my bag of confectioners' sugar.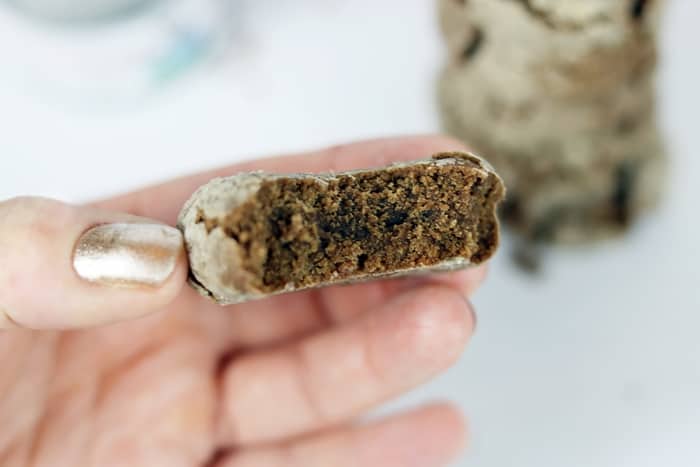 I enjoyed every last bite of these tasty Mexican cookies. Just don't ask me how many of the 2 dozen cookie bath that I ate by myself — it is embarrassing!
I have included the recipe below so that you too can try these delicious for yourself. You can thank me later.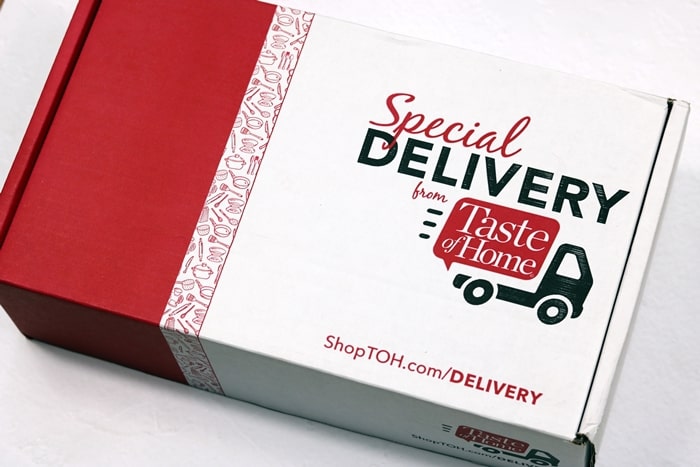 Special Delivery from Taste of Home
Now not only have I found my new favorite cookie, but I have also found the absolute perfect subscription box for food lovers like me — Special Delivery from Taste of Home.
I love the variety of items that are included in this box. From whimsical goodies to must-have kitchen gadgets recommend by the pros, you never know what you might discover.
If you like trying new recipes, new ingredients, and new kitchen accessories, you have got to try this subscription box.
Don't Miss These Other Cookie Recipes
Recipe
Recipe
Mexican Crinkle Cookies with a Kick
A little twist on an old favorite adds a bit of spice to these Mexican crinkle cookies.
Ingredients
3/4 cup butter cubed
2 ounce unsweetened chocolate chopped
1 cup packed brown sugar
1/4 cup light 2 corn syrup
1 large egg
2 cups all-purpose flour
2 tsp baking soda
1/4 tsp salt
1/2 cup confectioners' sugar
1/2 tsp ground cinnamon
Instructions
In a microwave, melt butter and chocolate; stir until smooth. Beat in brown sugar and corn syrup until blended. Beat in egg. In another bowl, whisk flour, baking soda, spicy chocolate cinnamon sugar and salt; gradually beat into brown sugar mixture. Refrigerate, covered, until firm, about 1 hour.

Preheat oven to 350°. In a shallow bowl, mix confectioners' sugar and cinnamon. Shape dough into 1-1/2-in. balls; roll in confectioners' sugar mixture. Place 2 in. apart on greased baking sheets.

Bake until set and tops are cracked, 10-12 minutes. Cool on pans 2 minutes. Remove to wire racks to finish cooling.
Notes
Recipe from the Special Delivery from Taste of Home subscription box.
Nutrition
Serving: 1g | Calories: 153kcal | Carbohydrates: 20g | Protein: 2g | Fat: 7g | Saturated Fat: 5g | Polyunsaturated Fat: 2g | Cholesterol: 23mg | Sodium: 182mg | Fiber: 1g | Sugar: 11g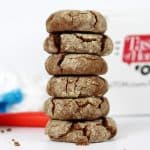 Did You Make This Recipe?
Share it with me on Instagram @crayonsandcravings and follow on Pinterest @crayonsandcravings for even more!
Pin for Later: