60+ Halloween Treats for your Halloween Party
Posts may contain affiliate links, meaning that I may earn a commission if you use a link provided.
From spooky ghosts to monsters, to cute cakes to cookies, you will find all the Halloween party inspo you could ever need in this collection of 60+ Halloween Treats.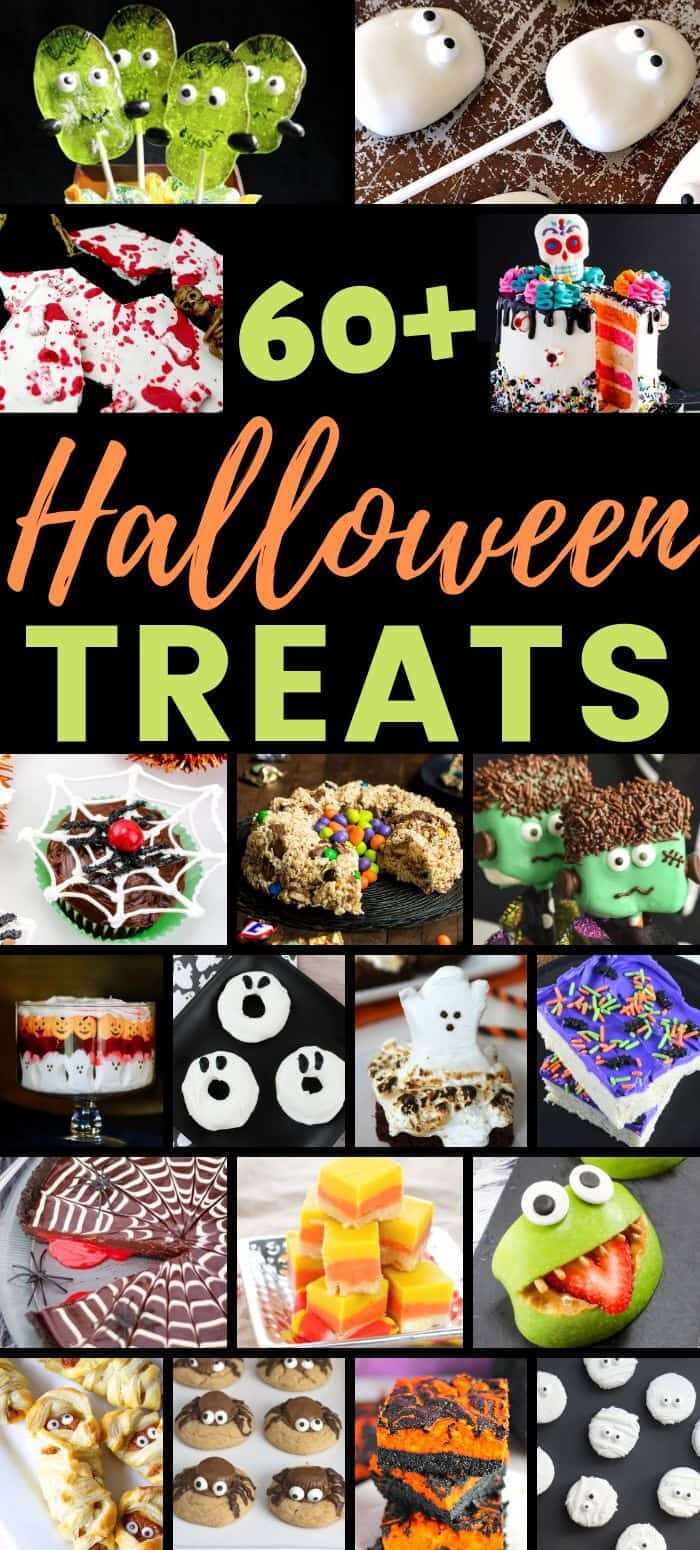 Halloween is just around the corner, which means that it is time for making Halloween treats and to start planning Halloween party menus.
To make things easier, I have scoured the internet and all my favorite food blogs for all the best Halloween dessert recipes and Halloween treat ideas.
Below you will find over 60 Halloween party food ideas, ranging from easy 3-ingredient recipes to more fancy and complex recipes.
Whether you are throwing a Halloween party or just want to make a fun Halloween dessert for your family, you will find Halloween treats perfect for serving on the big day.
Halloween Treats
60+ Halloween treats and Halloween party food ideas.
I hope that these spooky & sweet Halloween treats gave you plenty of Halloween party inspiration.
Hey, why not check out my Halloween Treats Story as well?
Have a happy and safe Halloween!