Rather than grab a Pumpkin Pie from the bakery give one of these Thanksgiving desserts a try this year. From no-bake desserts to made-from-scratch recipes, you will surely find a dessert recipe perfect for serving at your Thanksgiving.
Thanksgiving Desserts Guests Will Gobble Up
Cranberry Bliss Baklava Bites – Peas & Crayons
These Cranberry Bliss Baklava Bites from Peas & Crayons cover all bases. They are crispy and crunchy, salty and sweet. And best of all, they are no-bake!
Pumpkin Cheesecake Brownies – Living Sweet Moments
Nothing screams Thanksgiving Dessert quite like pumpkin pie. But why not try these decadent Pumpkin Cheesecake brownies instead?!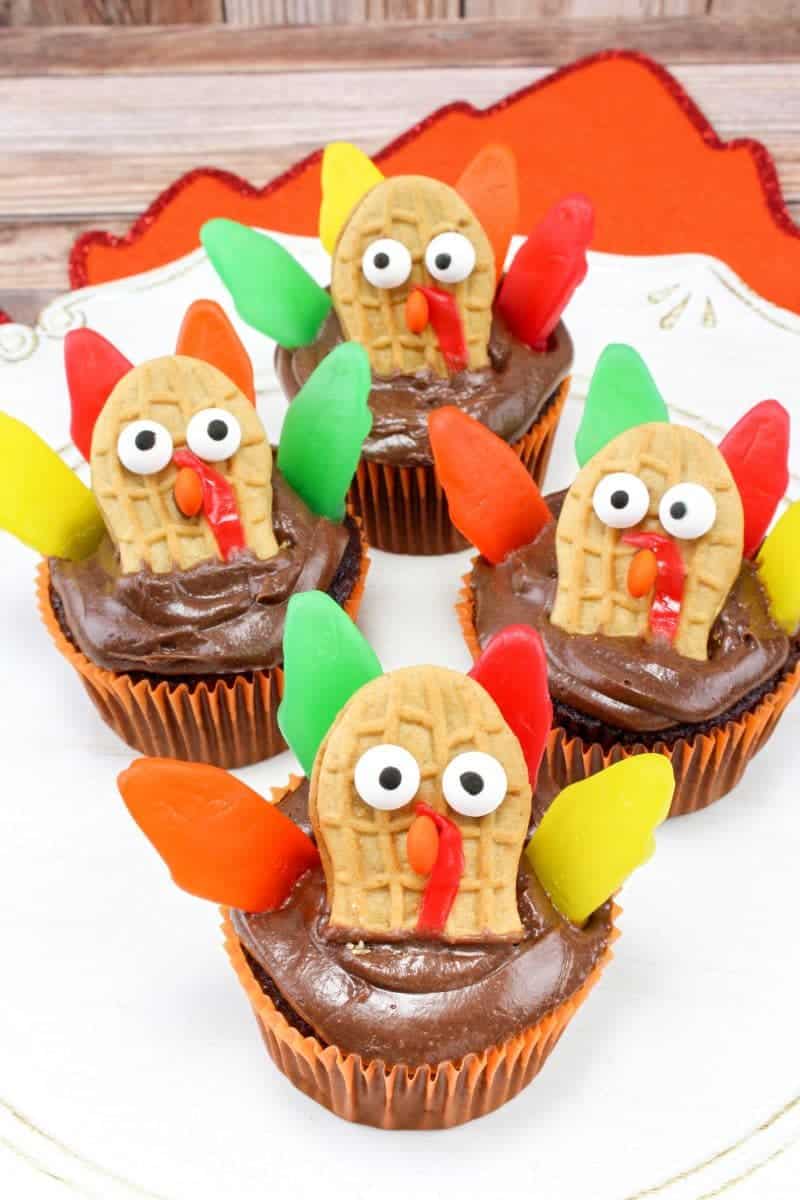 Turkey Cupcakes -Crayons & Cravings
Nutter Butter cookies, Swedish Fish, Fruit Roll-Ups, mini M&Ms and candy eyes turn these cupcakes from plan to turk-a-rific! These are easy to make and super cute, a treat the little ones will absolutely love.
Mini Pumpkin Chocolate Chip Bundt Cakes – Chicken Scratch NY
If you are looking for the perfect individual-sized dessert for your Thanksgiving these Mini Pumpkin Chocolate Chip Bundt Cakes are just the thing.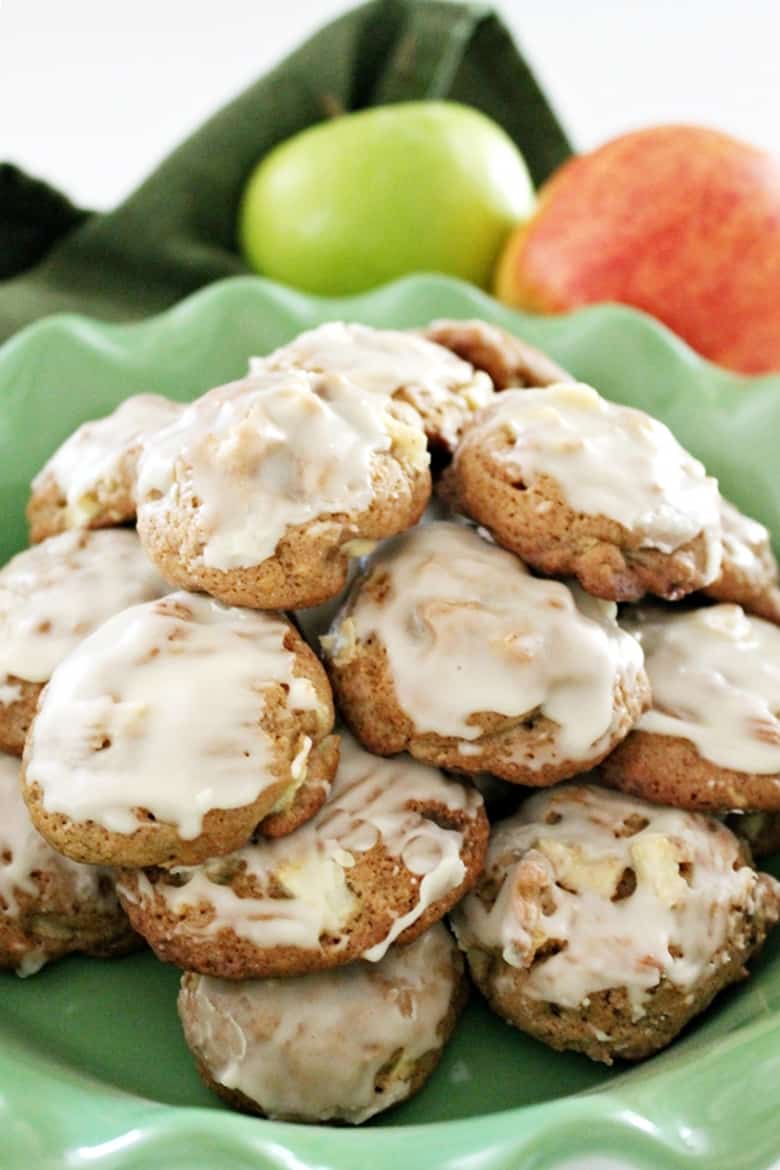 Soft Apple Cookies – Crayons & Cravings
Tender pieces of apple, crunchy bits of toasted pecans, and a sweet glaze make these soft apple cookies completely irresistible. Even if you are stuffed with turkey.
Easy Nutter Butter Turkey Cookies – The Frugal Mom
The Frugal Mom brings us a super-easy recipe that requires no baking at all, just some simple assembly. Candy eyes, orange M&Ms, and icing turn these plain-old Nutter Butter cookies into to adorable turkeys in a matter of seconds.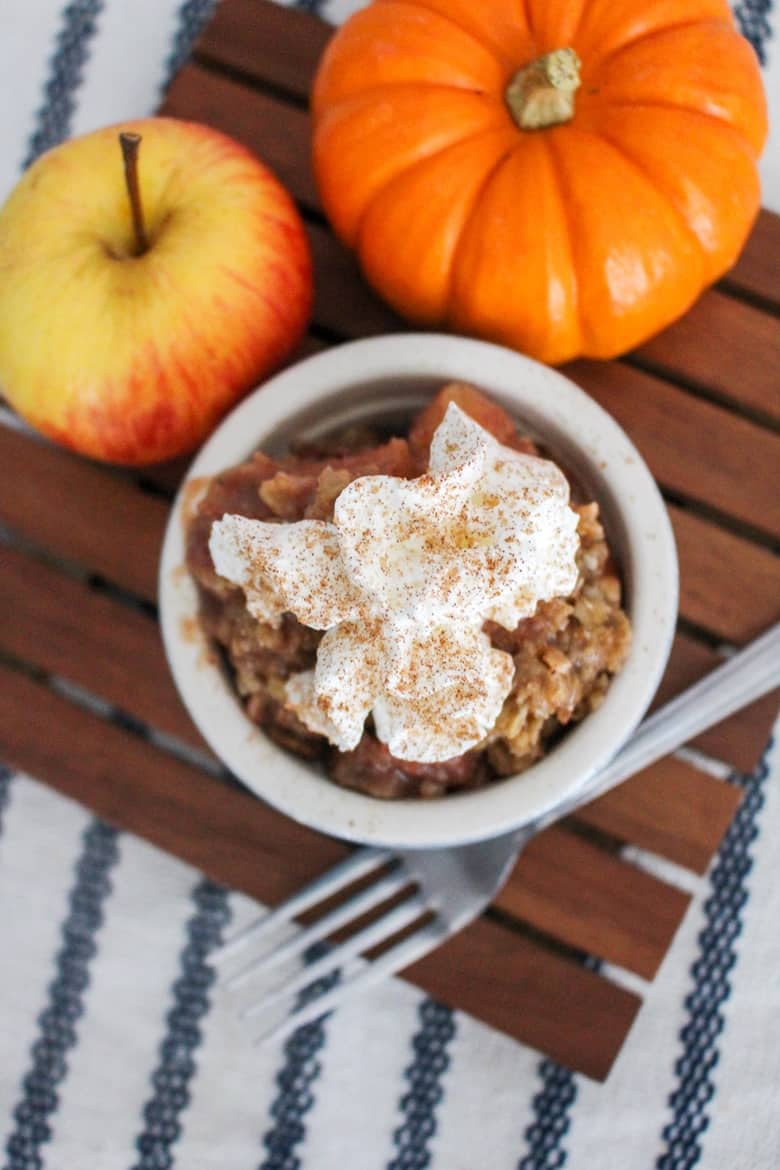 Slow Cooker Apple Pear Crisp – Crayons & Cravings
This apple pear crisp is amazing and, best of all, it is super easy to make right in your crockpot. Let the slow cooker fo the work while you enjoy spending time with your guests.
Pumpkin Pie Biscotti – Sidewalk Shoes
What is better than a pumpkin pie flavored cookie that is the perfect size for dipping into your coffee?! Nothing, that's what.
Caramel Apple Bars – Snappy Gourmet
Packed with oats and apples, these bars sneak some healthy food into dessert. Top with vanilla ice cream and a drizzle of caramel for a super heavenly treat!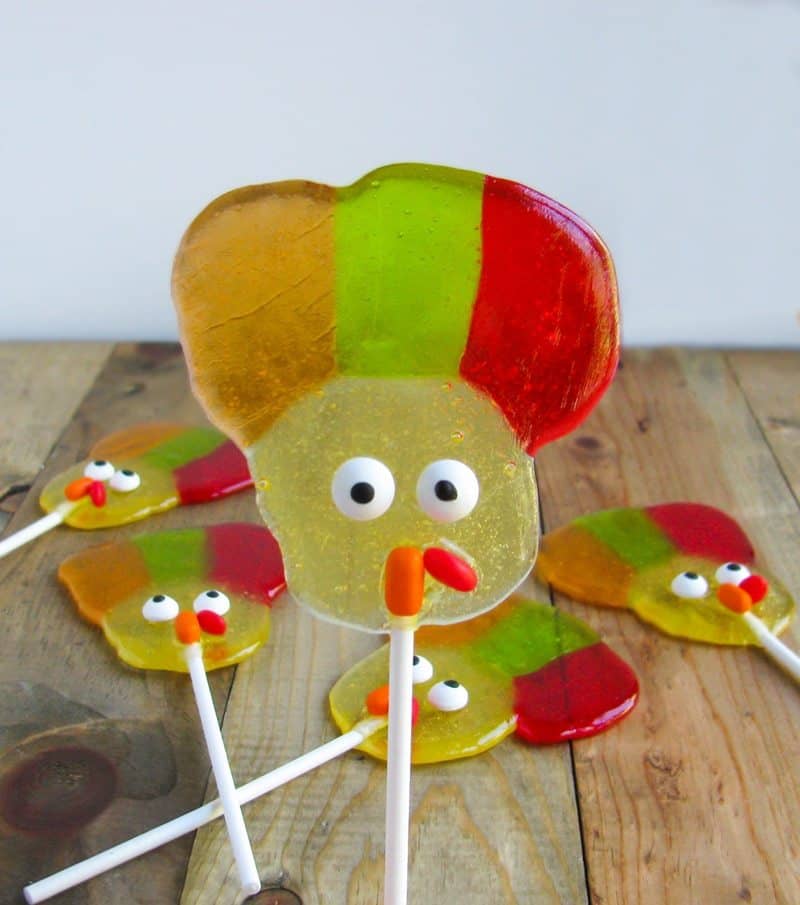 Turkey Suckers – Crayons & Cravings
These "sweet" turkey suckers are perfect for serving at your Thanksgiving party or even for having out as favors. Made with Jolly Ranchers, Red Hots, and Tic-Tacs, these lollipops are sure to be a hit with the kids and get gobbled up in no time!
Rustic Cranberry Apple Pie – Simply Being Mommy
If you are searching for a Thanksgiving dessert that can be thrown together in a snap, this Rustic Cranberry Apply Pie is perfect. Using refrigerated pie crust, cranberry sauce, and apple pie filling, this beautiful pie comes together in no time at all.
Sweet Potato Pie – Thinking Outside the Sandbox
While pie is a very traditional Thanksgiving dessert, this easy-to-make Sweet Potato Pie is something fun and different to try.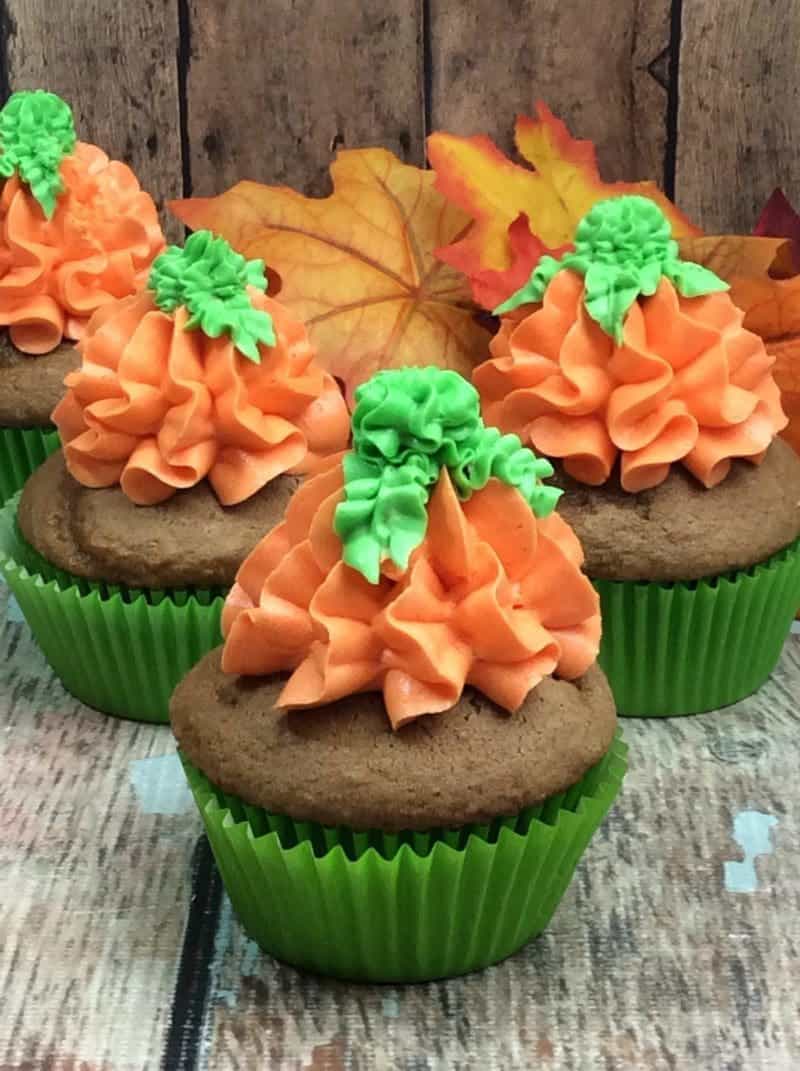 Pumpkin Spice Cupcakes – Crayons & Cravings
These tasty pumpkin spice cupcakes are frosted to look like actual pumpkins. How neat is that?
Candy Corn Thanksgiving Turkey Lollipops – The Mama Report
These adorable turkey lollipops are perfect for any candy-corn lover! They feature not one, not two, but three flavors of candy corn!
Pumpkin Cobbler – Love and Confections
This pumpkin cobbler makes the perfect dessert for your Thanksgiving party. Serve with a scoop of French Vanilla ice cream for a treat your guests are sure to love.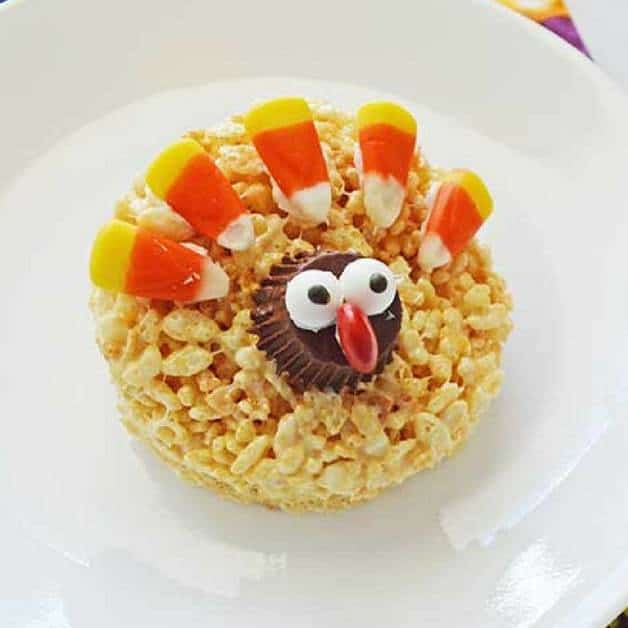 Turkey Krispie Treats – Crayons & Cravings
These easy-to-make, no-bake, Rice Krispie Turkey Treats are sure to be the hit of the dessert table this Thanksgiving – especially with the kids!
Turkey Sugar Cookies – Finding Zest
A little imagination, and some candy, turns these sugar cookies into cute little turkeys in no time.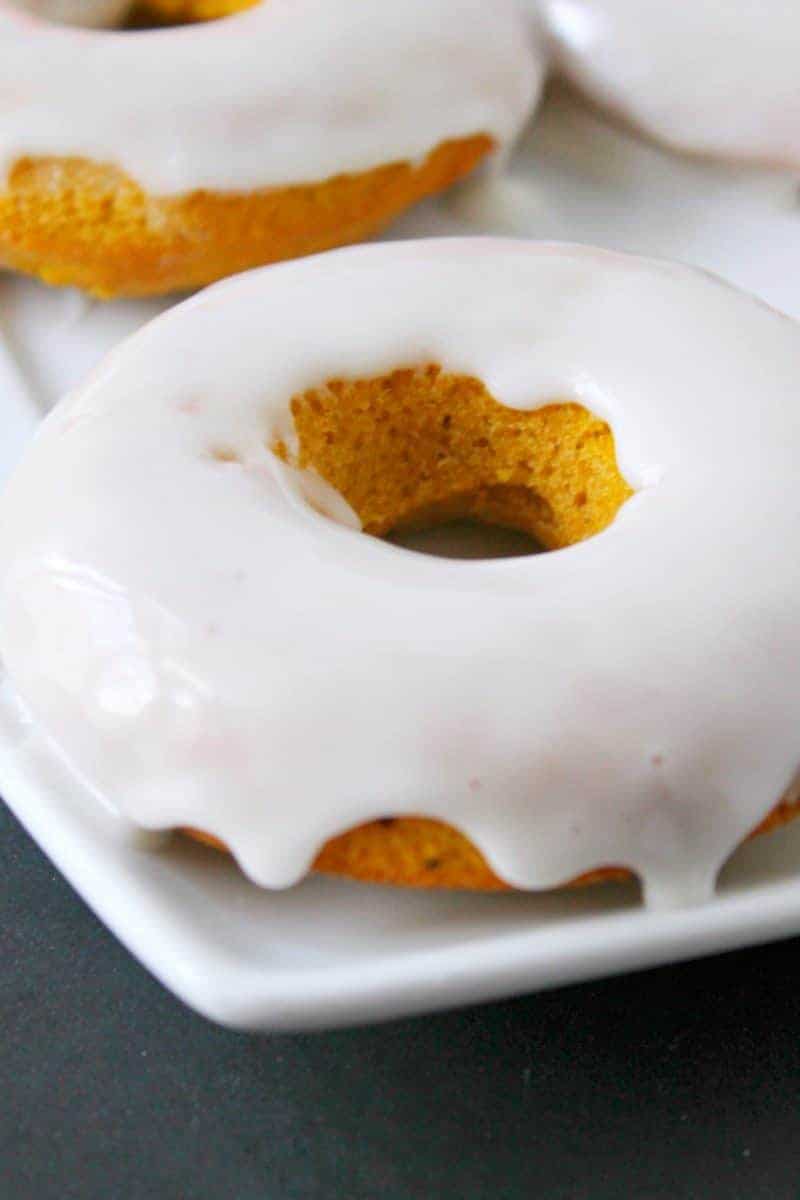 Pumpkin Doughnuts – Crayons & Cravings
Baked pumpkin doughnuts served warm and smothered with glaze are make an irresistible Thanksgiving dessert.
Thanksgiving Cupcake Bouquet – Crafts 'n Coffee
If you are looking for a beautiful and elegant Thanksgiving dessert that can also double as a centerpiece, this Thanksgiving Cupcake Bouquet is just the thing. It is absolutely stunning when it is complete!

Happy baking and have a great Turkey Day! Gobble Gobble!
Which of these Thanksgiving dessert recipes will you this year?! I would love to know in the comments below.