Looking for a delicious apple cookie recipe?! These glazed soft apple cookies are packed with tender pieces of apple and crunchy bits of toasted pecans, making them completely irresistible.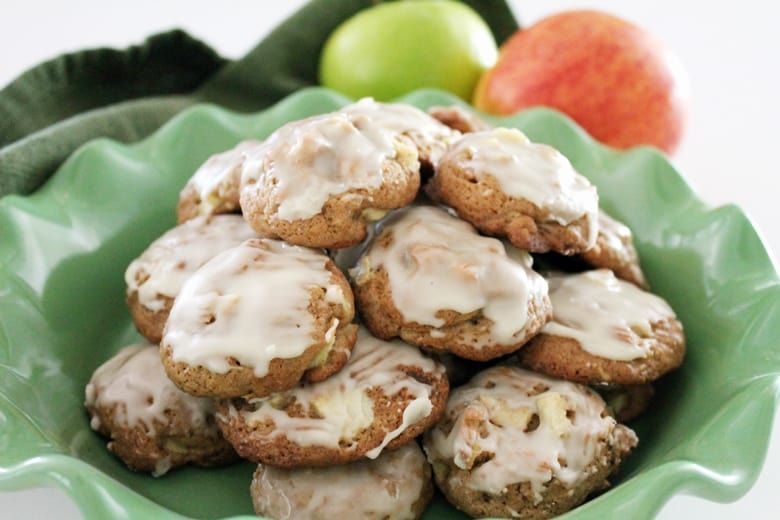 Apple season has arrived! I like to keep an abundance of apples on hand to make tasty apple recipes all season long.
Just like these old-fashioned apple cookies!
Apple Cookies
Your family is going to love these soft apple cookies made with fresh apples.
They are packed with an apple cinnamon flavor that everyone just loves!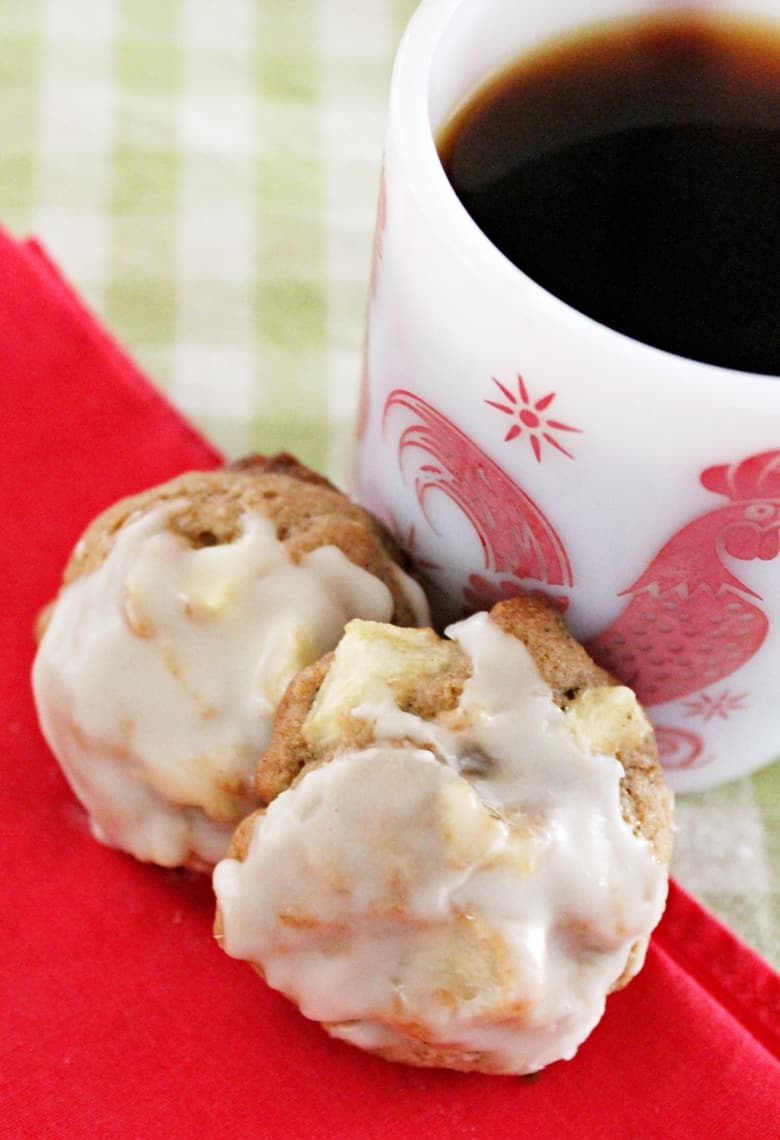 They are wonderful as a snack in the kids' lunchboxes, for breakfast with your morning coffee, or as a tasty Fall dessert.
>> Related: Caramel Apple Cookies
Soft Apple Cookie Ingredients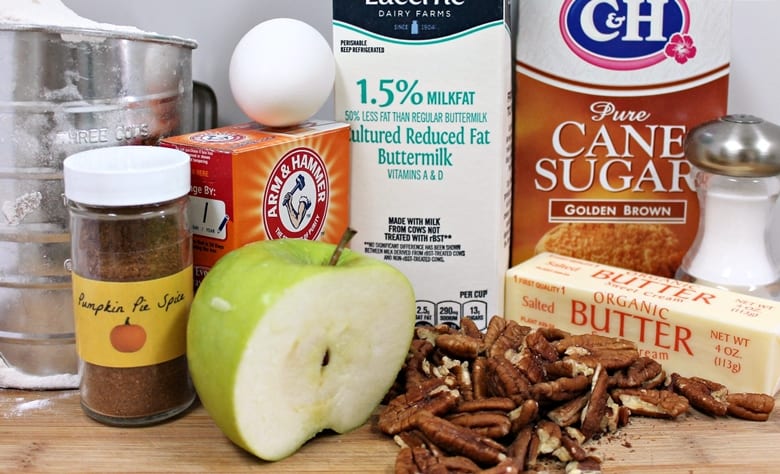 Begin by gathering your ingredients, many of which you will likely have in your pantry.
For the cookies you will need: brown sugar, flour, 1 egg, butter, baking soda, apple pie spice, salt, buttermilk, toasted pecans, and of course, apples.
What apples work best for apple cookies?
Tart apples (Granny Smith, Braeburn, or Jonathan) are your best choice for this apple cookie recipe; the small pieces are slightly firm and deliver delightful bursts of flavor that complement the sweet vanilla glaze.
Oh no! I don't have any apple pie spice!
If you don't have any apple pie spice on hand, no worries. You can substitute with pumpkin pie spice or make your own with this easy recipe.
Vanilla Glaze Ingredients
For the glaze, you will need: sugar, milk, vanilla, and butter.
Or, if you'd like to add a unique touch to the glaze, try substituting spiced rum for the milk – yum!
How to Make Soft Apple Cookies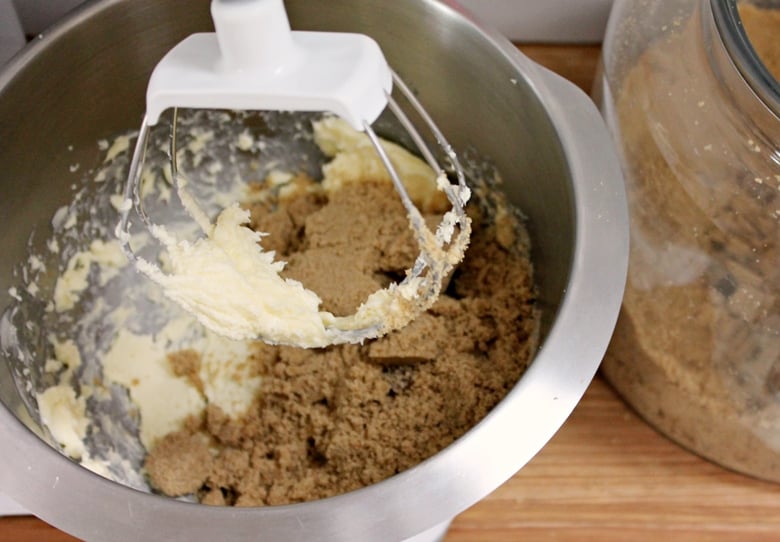 Let's get baking!
In a large bowl, beat well to combine the butter and brown sugar using a stand mixer or a hand mixer.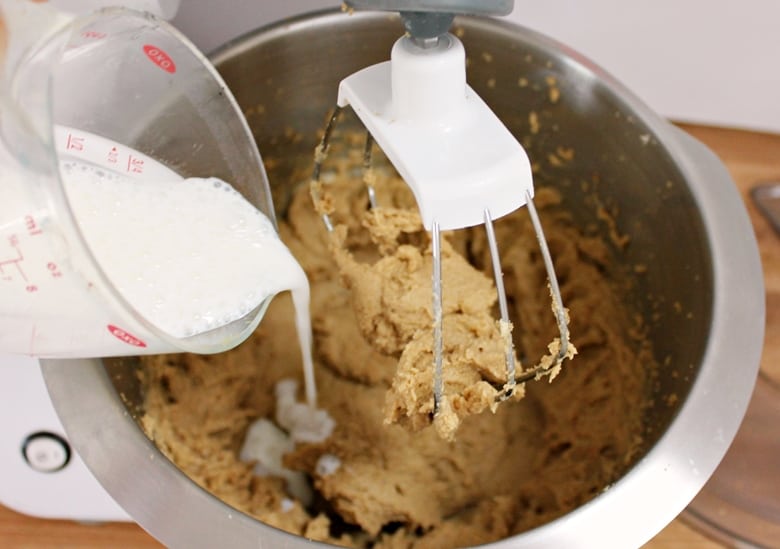 Then, add buttermilk and egg and continue beating.
In a medium bowl, sift together the flour, salt, pumpkin pie spice, and baking soda. Add to the butter mixture.
Add chopped apples and walnuts, stirring well to combine.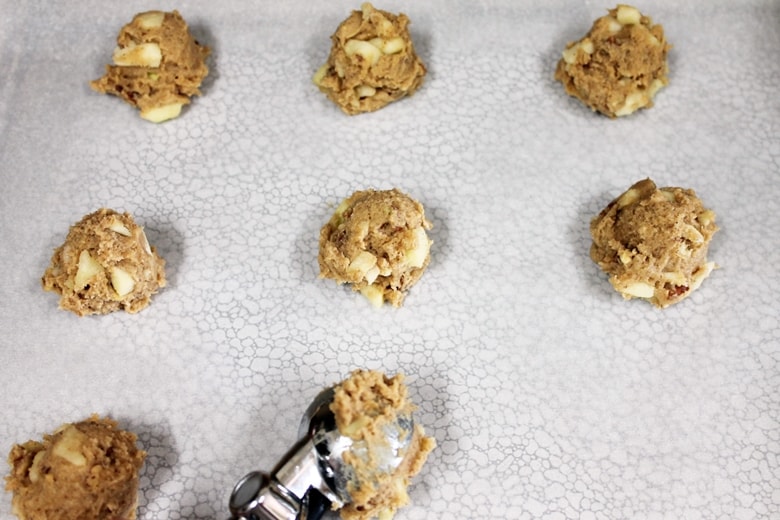 Scoop the dough onto baking sheets with parchment paper and bake 10-12 minutes at 375 F.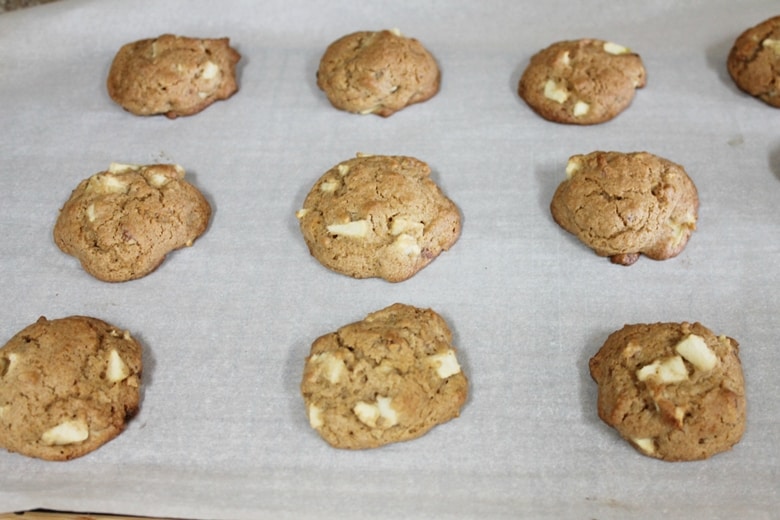 Remove cookies from the oven and allow to cool for 3 minutes before transferring to a wire rack to cool further.
You will want to wait until the cookies are just slightly warm to add the glaze.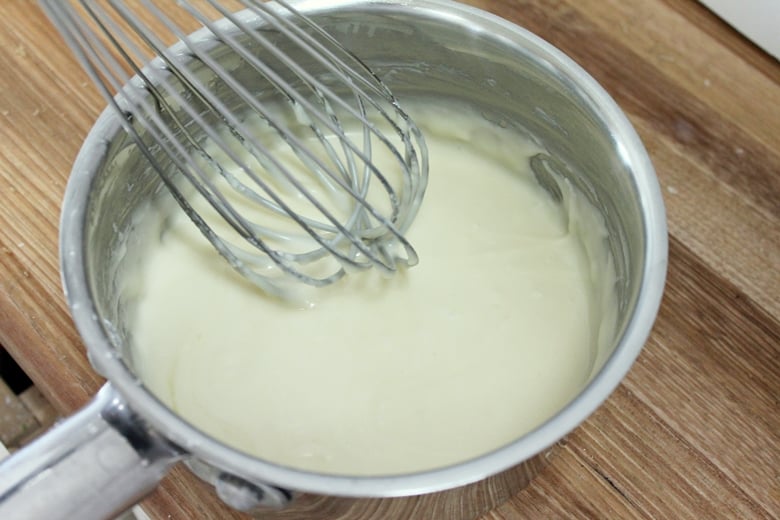 Glaze time! Grab all your glaze ingredients and whisk them together. Adjust the amount of milk to reach the desired icing consistency.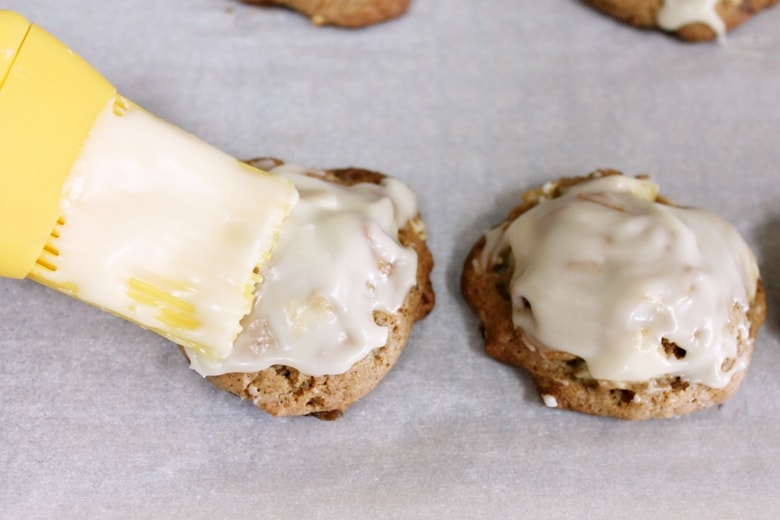 Finally, brush the glaze generously on top of the warm apple spice cookies and enjoy!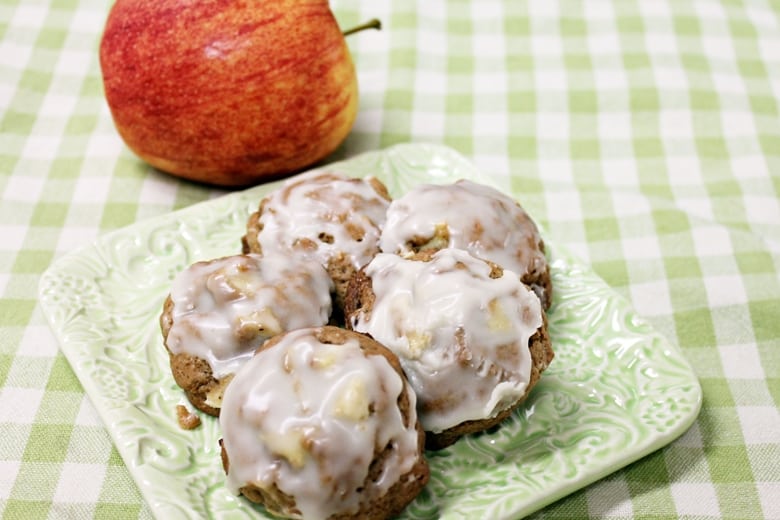 I hope you and your family love these delicious apple cookies as much as we do!
More Incredible Fall Desserts:
Soft Apple Cookies
Yield:
3 1/2 dozen cookies
Soft apple cookies packed with tender pieces of apple and crunchy bits of toasted pecans make these tasty cookies a completely irresistible Fall dessert.
Ingredients
For the cookies:
1/2 cup butter, softened
1 1/2 cups brown sugar, packed
1 large egg
1/4 cup buttermilk
2 cups all-purpose flour
1 teaspoon baking soda
2 teaspoons apple pie spice
1 teaspoon salt
2 cups peeled, chopped tart apple (like Granny Smith)
1 cup chopped toasted pecans
For the glaze:
2 tablespoons melted butter
1 tablespoon milk (more if desired for a thinner glaze)
1 teaspoon vanilla
1 cup powdered sugar
Instructions
Heat oven to 375 F. Cover baking sheets with parchment or silicone baking mat.
In a large bowl, beat butter well. Add the brown sugar and beat until combined.
Add the egg and buttermilk and beat for 1 minute, or until mixture is light and fluffy, scraping the side of the bowl often.
Sift together the flour, baking soda, spice, and salt. Add to butter mixture, along with the chopped apples and pecans. Beat on low until combined, scraping down the side of the bowl thoroughly.
Using a cookie scoop or rounded tablespoon, drop dough at least 1 inch apart on prepared baking sheets.
Bake 10-12 minutes, or until light brown. Move cookies onto cooling racks.
Whisk together the glaze ingredients, adjusting the consistency to preference. Brush onto warm cookies.
Once the icing has dried, cover and store the cookies in layers between pieces of waxed paper.
Notes
When covered and stored at room temperature, these cookies keep well for at least a week, and the flavor just improves with age.
You can substitute apple pie spice with pumpkin pie spice or make your own. This homemade apple spice is great in these cookies!
Recommended Products
As an Amazon Associate and member of other affiliate programs, I earn from qualifying purchases.
Pin Soft Apple Cookies for Later
This recipe was shared on the Weekend Potluck & Meal Plan Monday.