Best Thanksgiving Dessert Recipes
Posts may contain affiliate links, meaning that I may earn a commission if you use a link provided.
These Thanksgiving dessert ideas are sure to be the star of your Thanksgiving celebration. From old-fashioned classics to creative and kid-friendly Thanksgiving desserts that look like turkeys, you will find all of the best Thanksgiving dessert recipe ideas below.
Rather than grab a pumpkin pie from the bakery give one of these Thanksgiving dessert recipes a try this year. We have no-bake desserts, made-from-scratch recipes, slow cooker desserts, and more. From apple desserts to pumpkin desserts, I am sure that you will find a dessert recipe (or two!) perfect for serving at your Thanksgiving.
And while this list started out with only 15 recipes, it has grown over the years to over 25 ideas. I just keep adding more of our favorites!
Read on for all the best dessert recipes for Thanksgiving!
Thanksgiving Dessert Ideas
When you find a recipe that you would like to try, simply click the recipe title and it will take you over to the full blog post dedicated to the recipe. There you will find the ingredients, instructions, and a printer-friendly version of the recipe.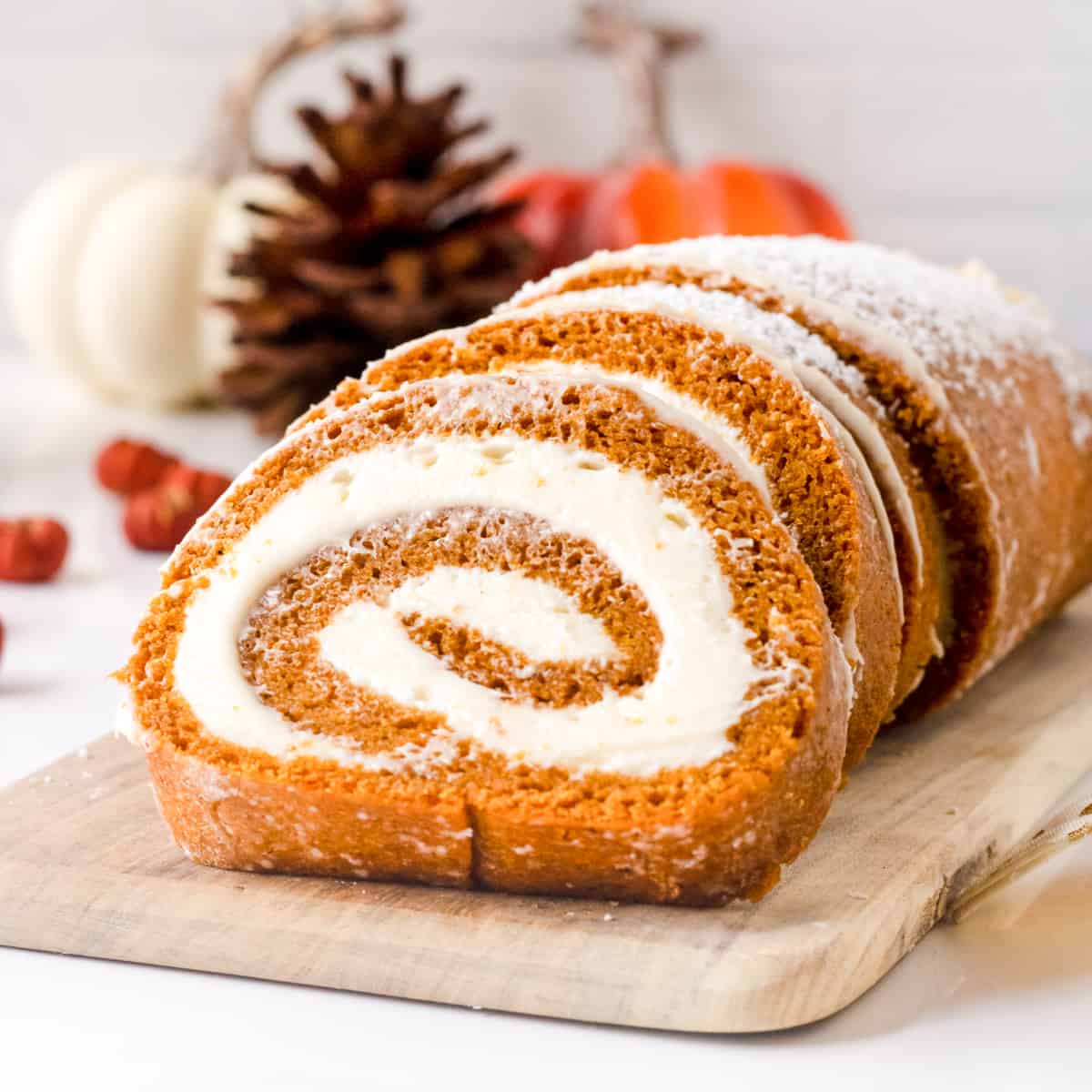 Pumpkin roll cake combines tender pumpkin cake with a generous swirl of cream cheese filling for a classic Thanksgiving dessert full of Fall flavor.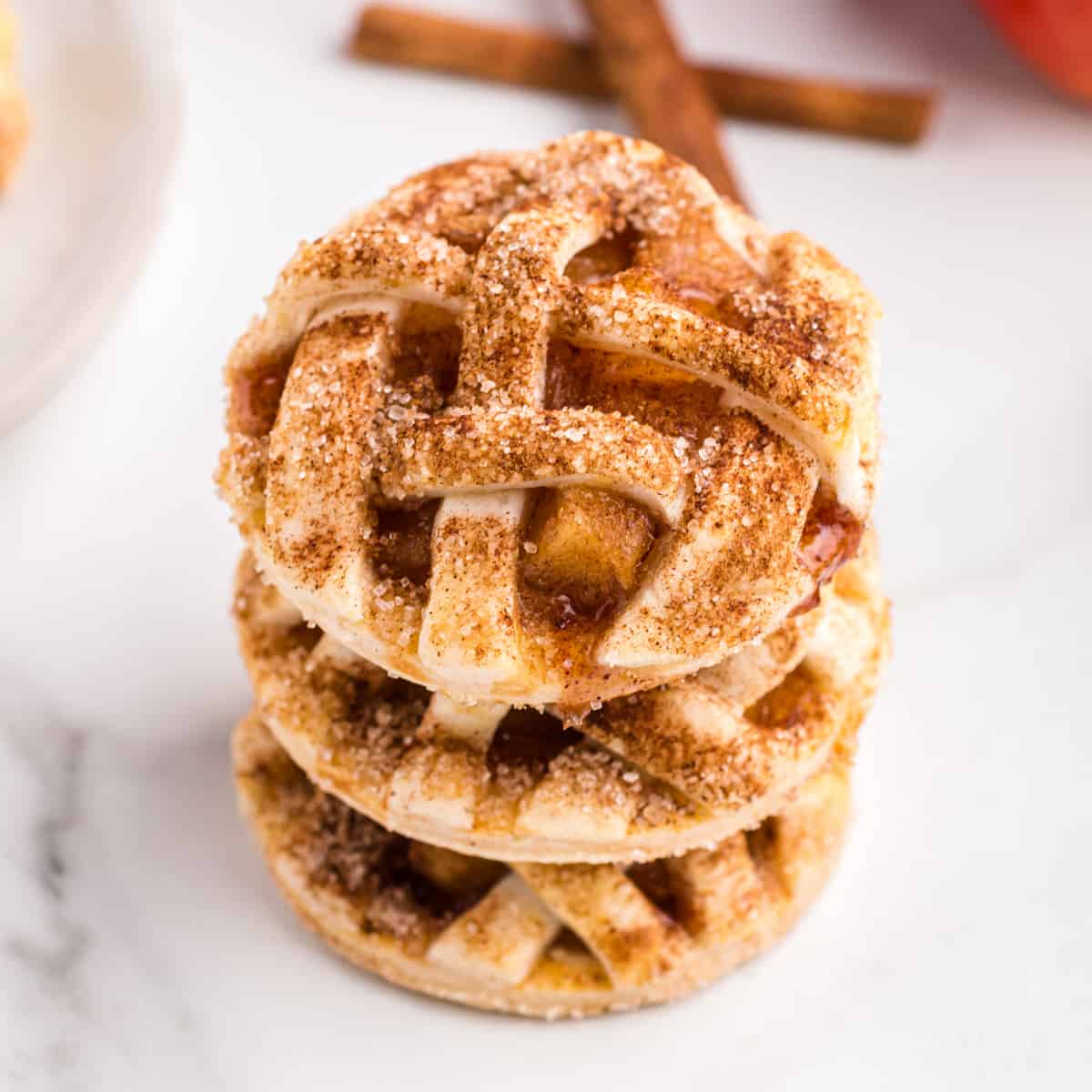 Sure apple pie is amazing, but these bite-sized apple desserts are just as tasty–if not better. They are like mini apple pies! Flakey pie crust combines with a delicious homemade apple pie filling for the best apple pie cookies ever.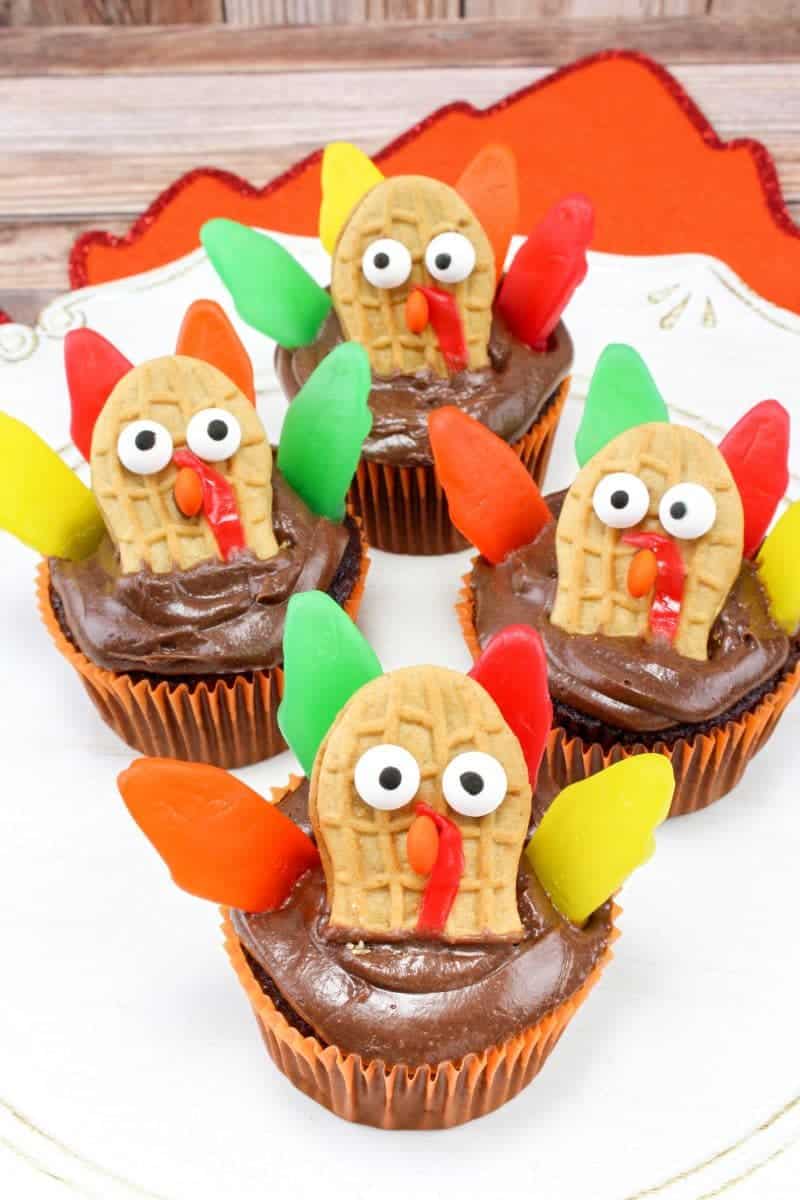 Nutter Butter cookies, Swedish Fish, Fruit Roll-Ups, mini M&Ms, and candy eyes turn these cupcakes from plan to turk-a-rific! This kid-friendly Thanksgiving dessert idea is easy to make and super cute–a treat the little ones will absolutely love!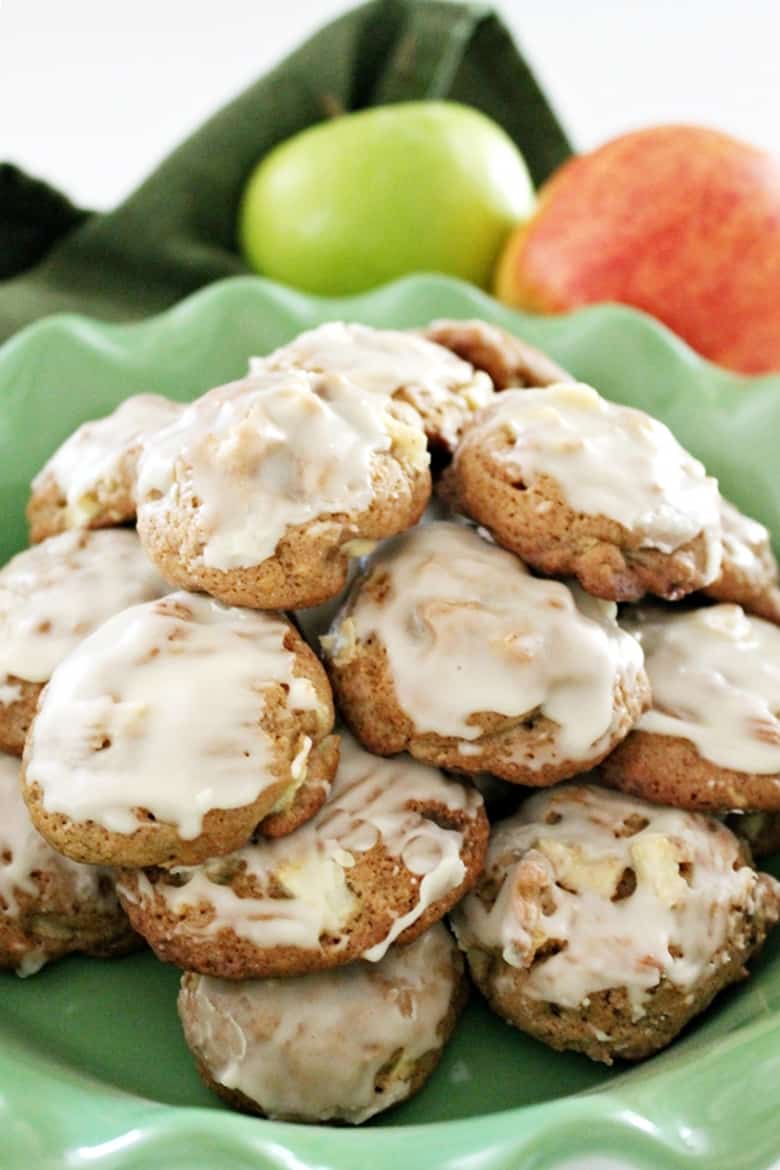 Tender pieces of apple, crunchy bits of toasted pecans, and a sweet glaze make these soft apple cookies completely irresistible. Even if you are stuffed with turkey.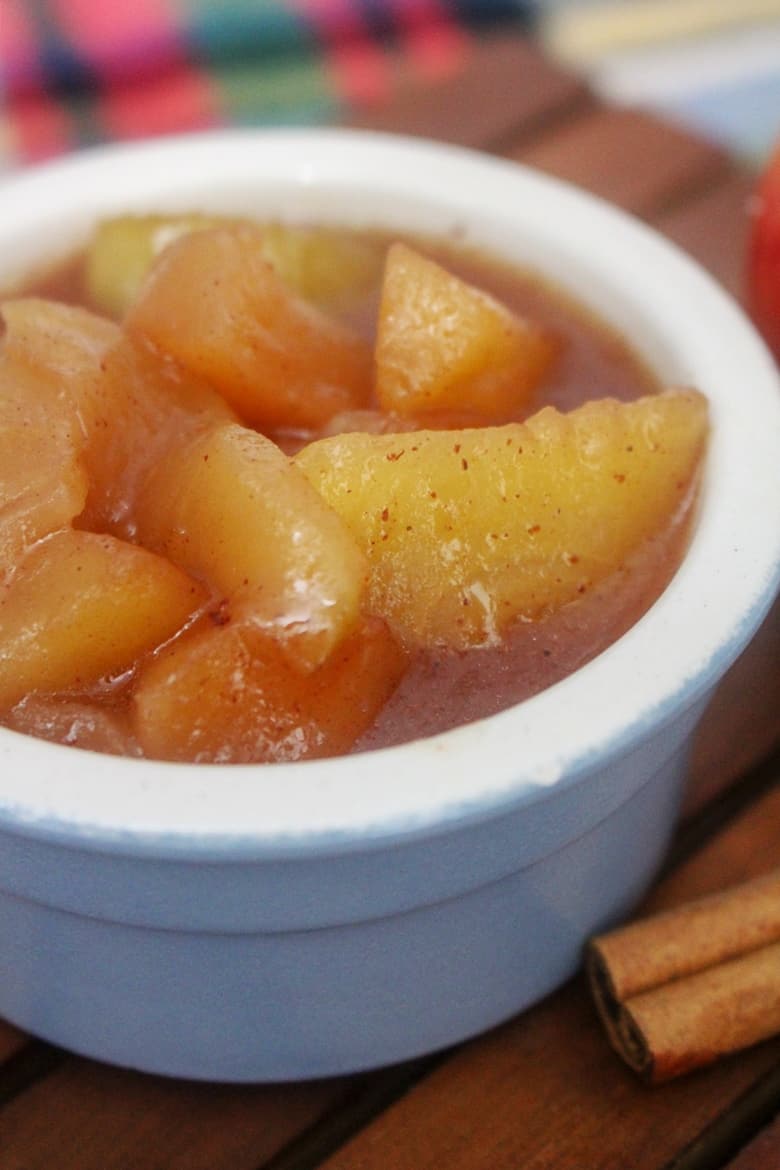 These fried apples are so tender and full of flavor, just like the ones at Cracker Barrel. Plus, they are super simple to make right in your crockpot and a great warm option for your Thanksgiving dessert table.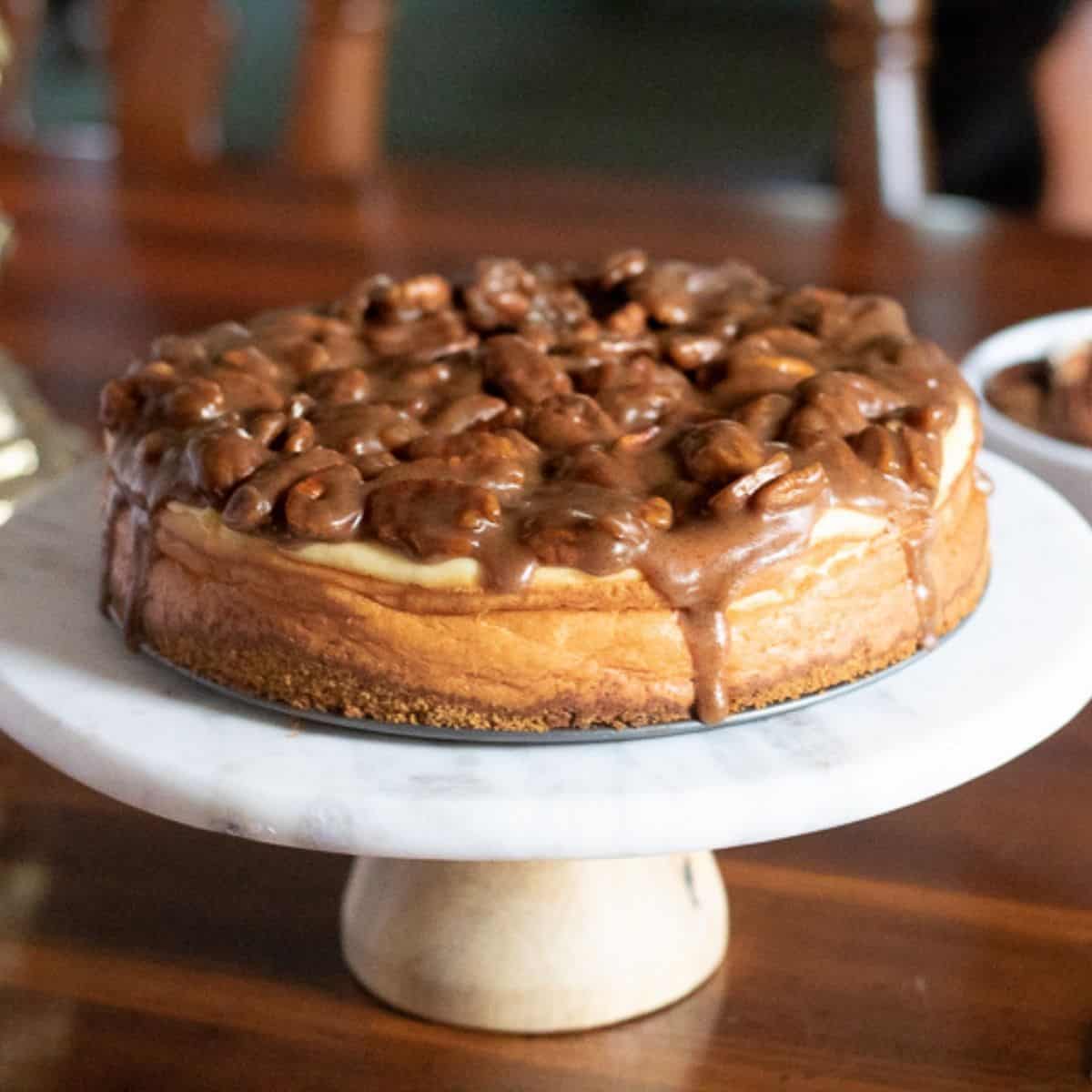 An ultra-creamy New York style cheesecake with a graham cracker crust and delicious caramel pecan pie topping.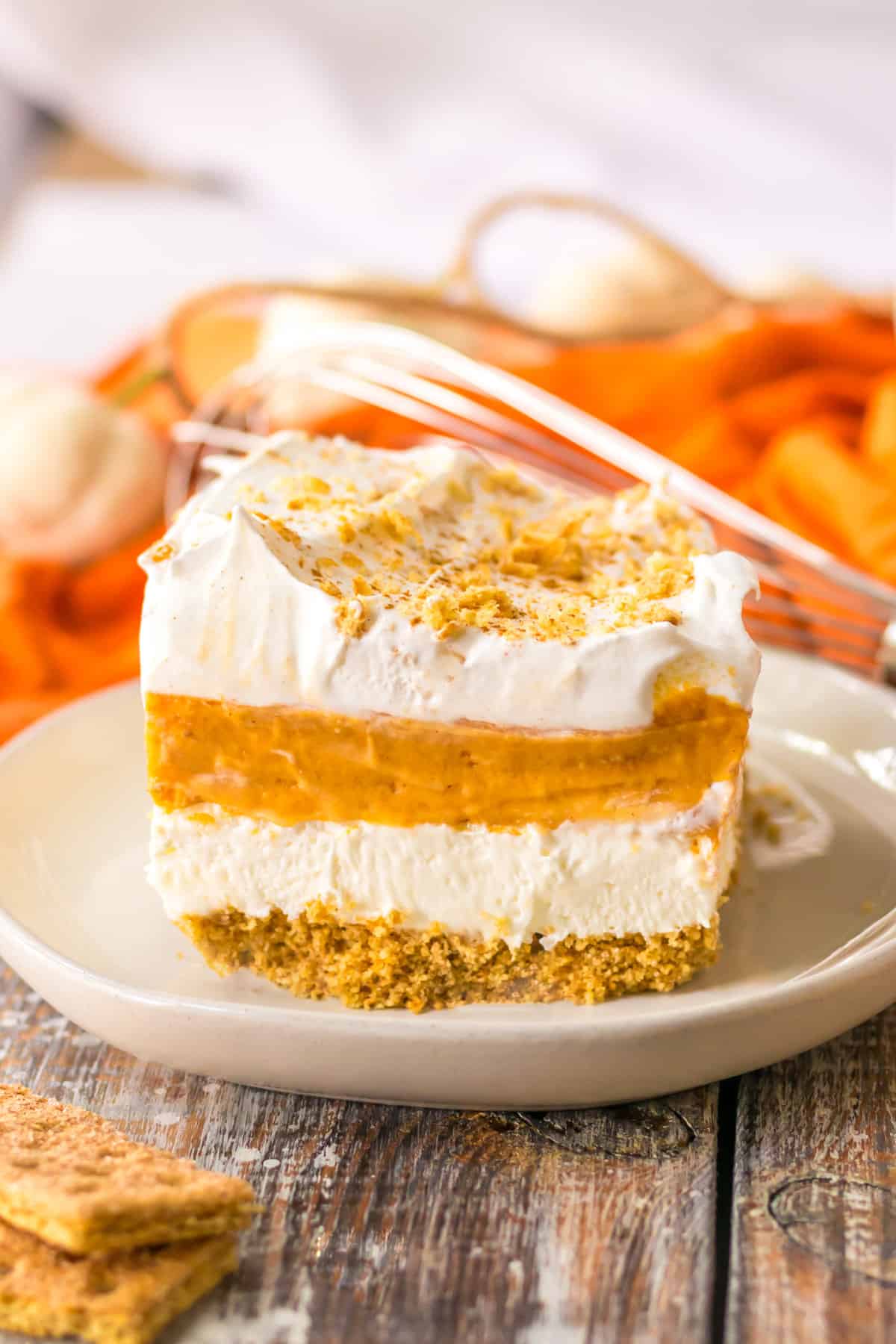 An easy no-bake Fall dessert with a buttery cinnamon graham cracker crust and layers of sweetened cream cheese, creamy pumpkin filling, and whipped topping.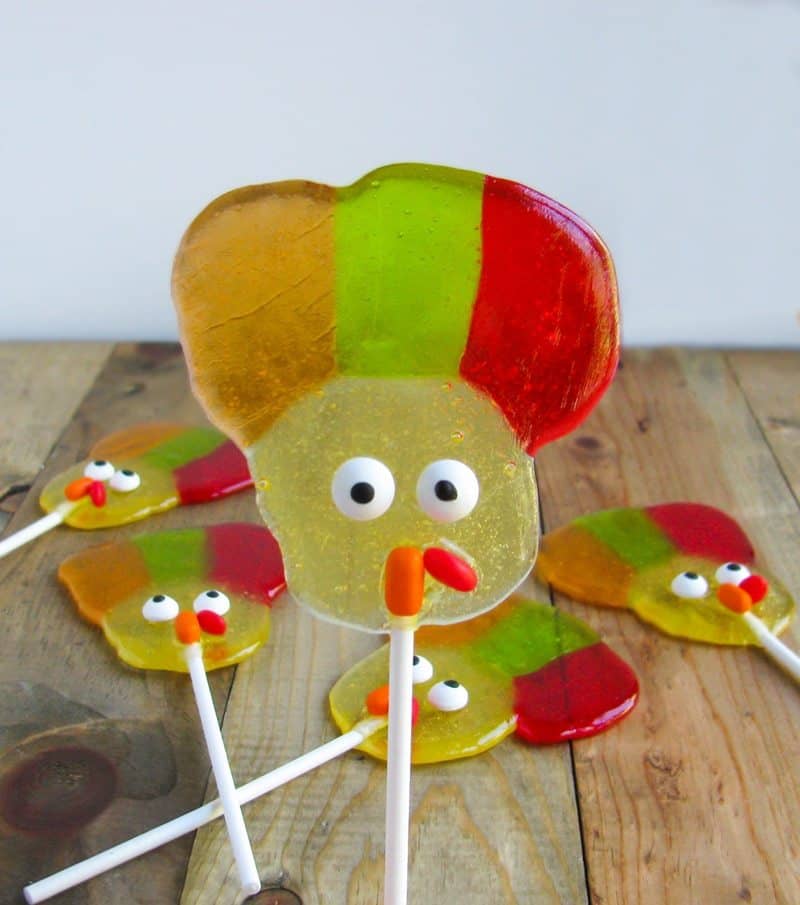 These "sweet" turkey suckers are perfect for serving at your Thanksgiving party or even for having out as favors. Made with Jolly Ranchers, Red Hots, and Tic-Tacs, these lollipops are sure to be a hit with the kids and get gobbled up in no time!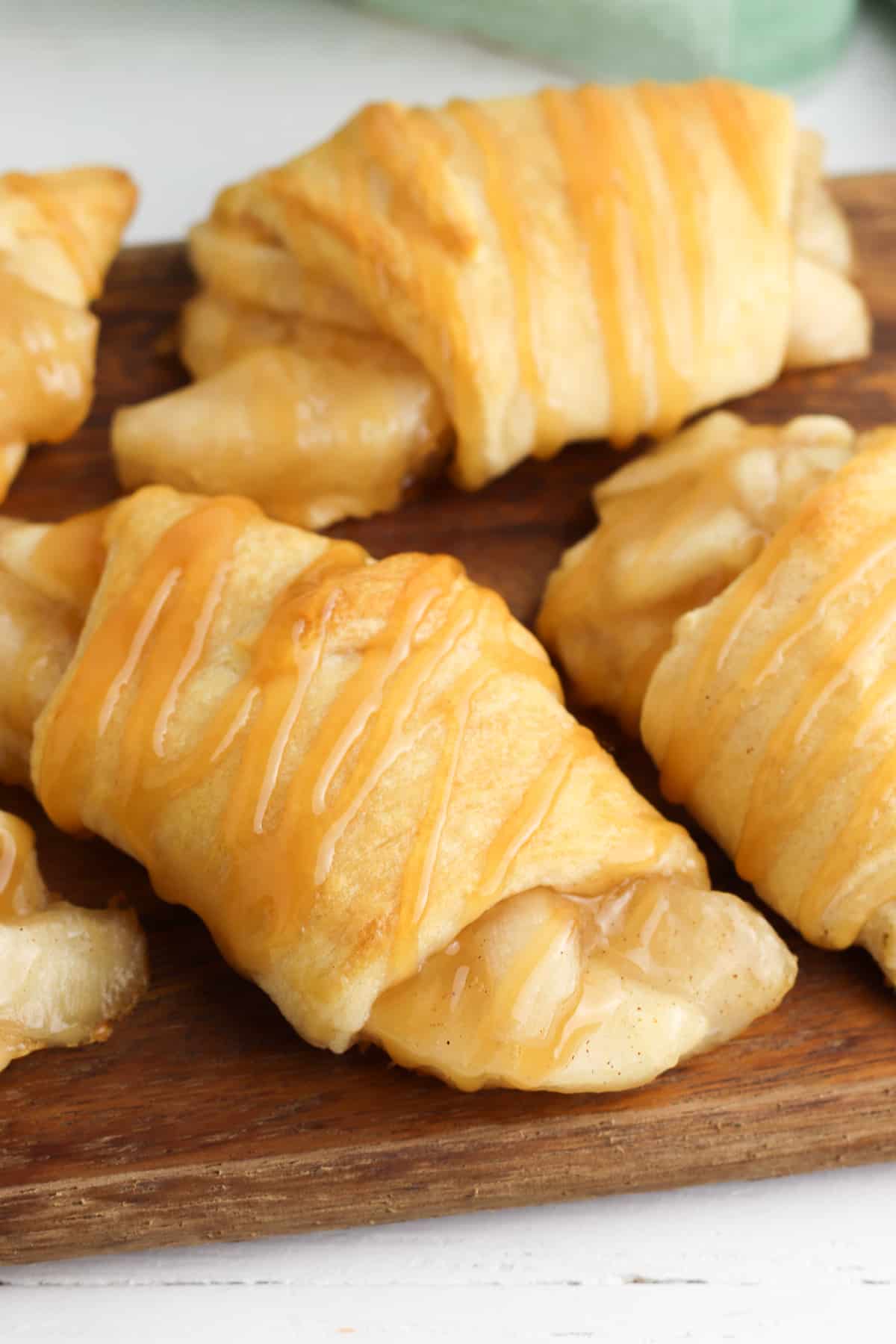 Everyone loves apple pie… but why go to the trouble of making a full pie when you can pack all the flavor of the classic dessert inside of a crescent roll? Apple pie crescent rolls have all the flavor of a classic apple pie in one easy 3-ingredient Fall dessert.
You don't even need your mixer to make this delicious apple crisp. Instead, you'll spread the layers of apple pie filling, brown sugar, cake mix, butter, and granola in layers and let the oven do all the work. Drizzle with caramel sauce and serve with a scoop of ice cream for an incredible Thanksgiving dessert.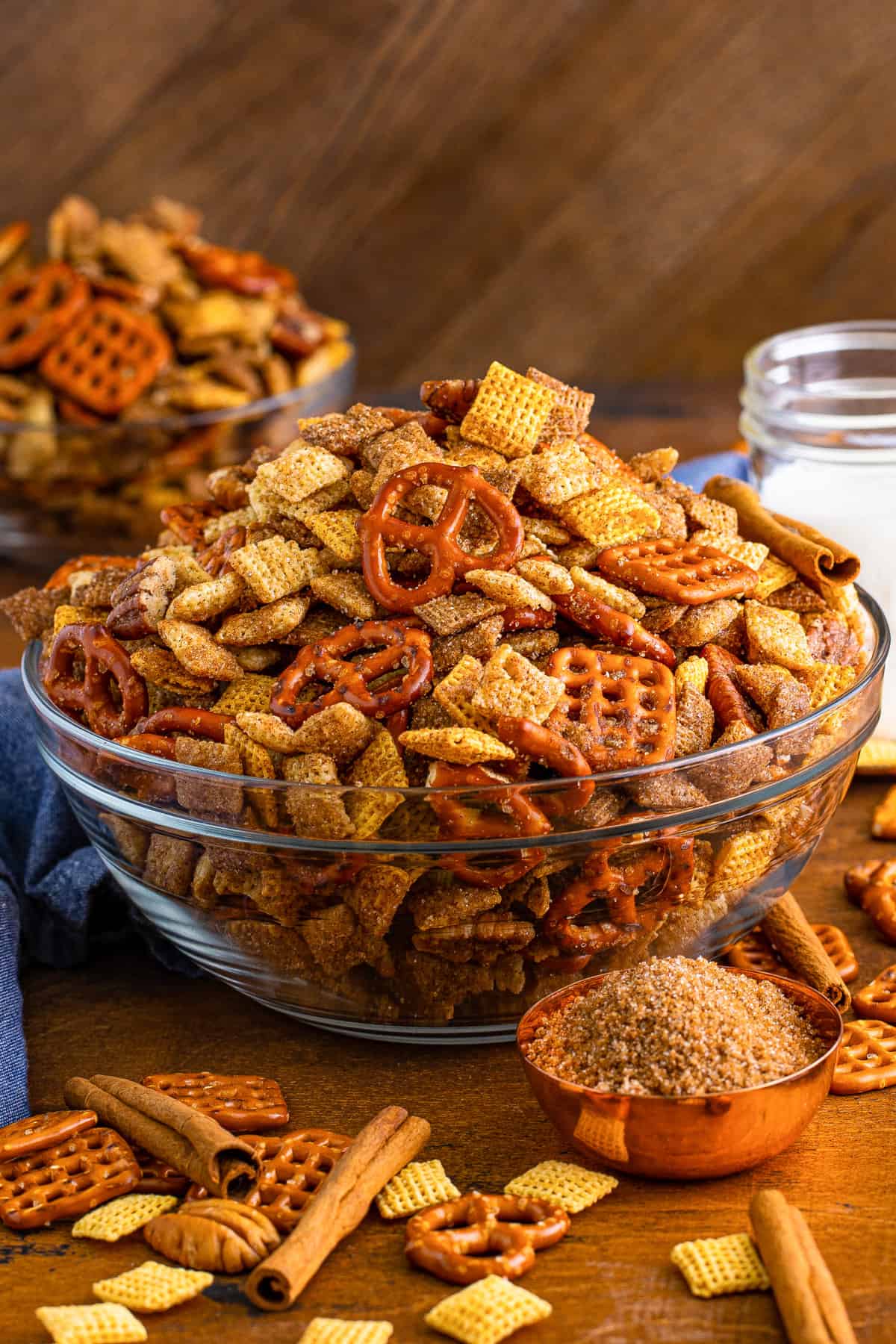 This tasty snack mix is made with Chex cereal, pretzels, pecans, cinnamon, butter, and brown sugar. Full of cinnamon flavor and baked to sweet, crunchy perfection, this chex mix is always a crowd-pleaser at parties. The best part is, the easy recipe is perfect for parties and makes enough for up to 16 people!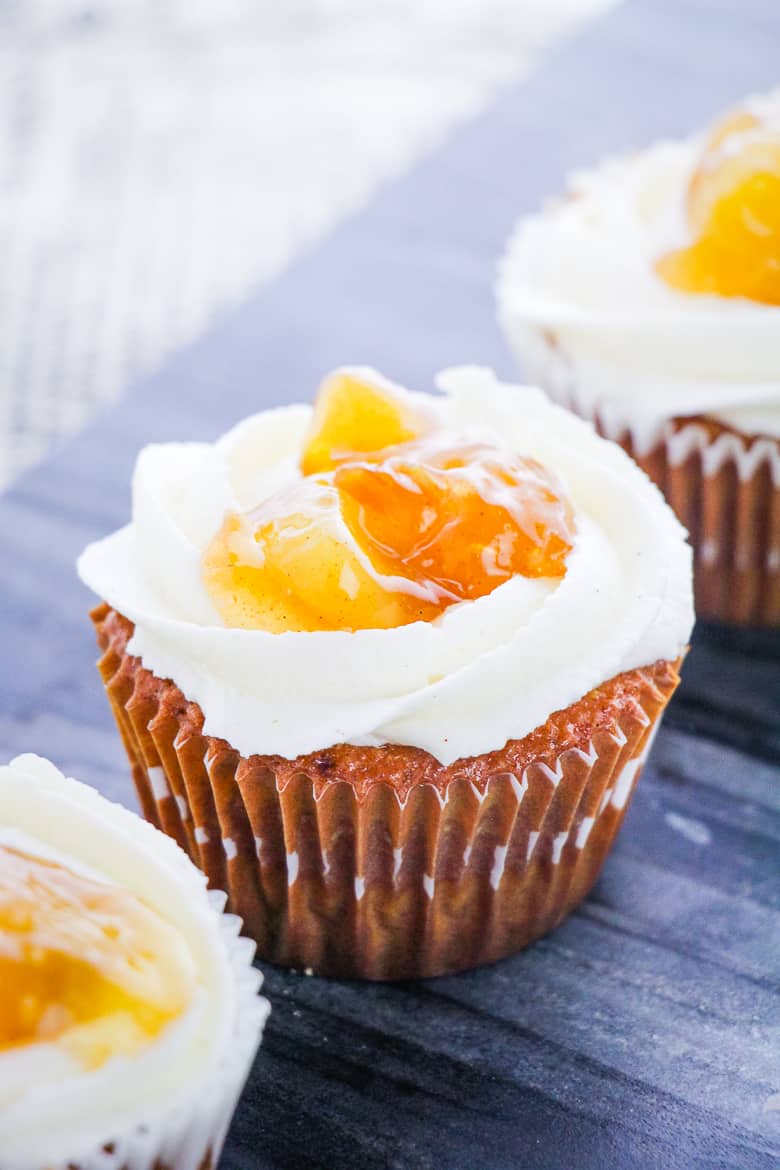 These soft cinnamon cupcakes are stuffed with sweet apple pie filling and topped with creamy cinnamon vanilla buttercream –and more apple pie filling. Yum!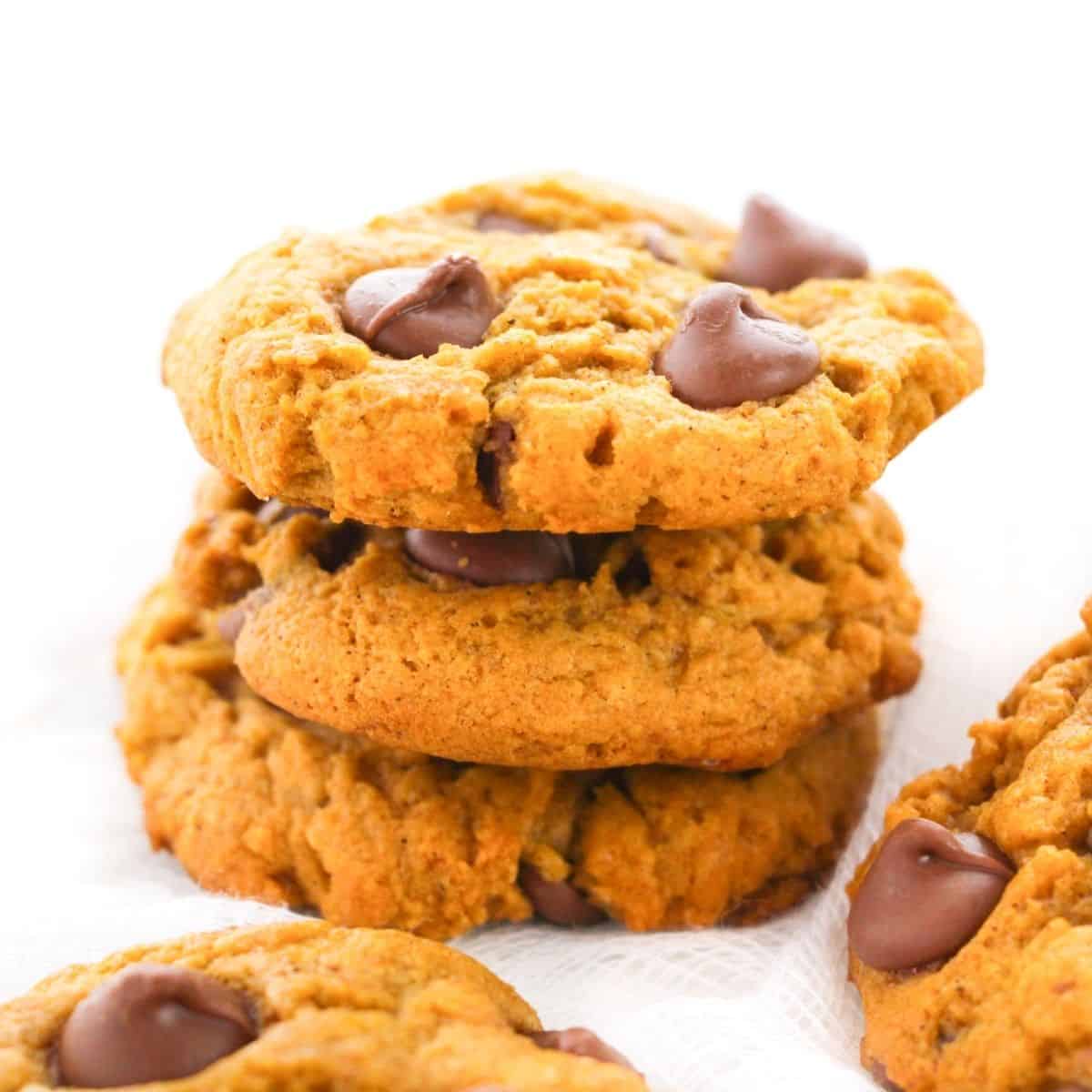 These soft and chewy pumpkin cookies are loaded with chocolate chips and pumpkin flavor. This is the kind of dessert option that everyone in the family will love.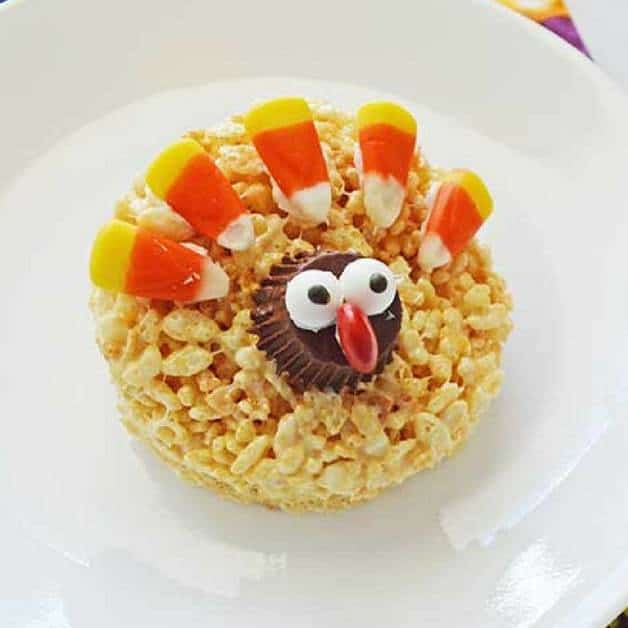 These easy-to-make, no-bake, Rice Krispie Turkey Treats are sure to be the hit of the dessert table this Thanksgiving – especially with the kids!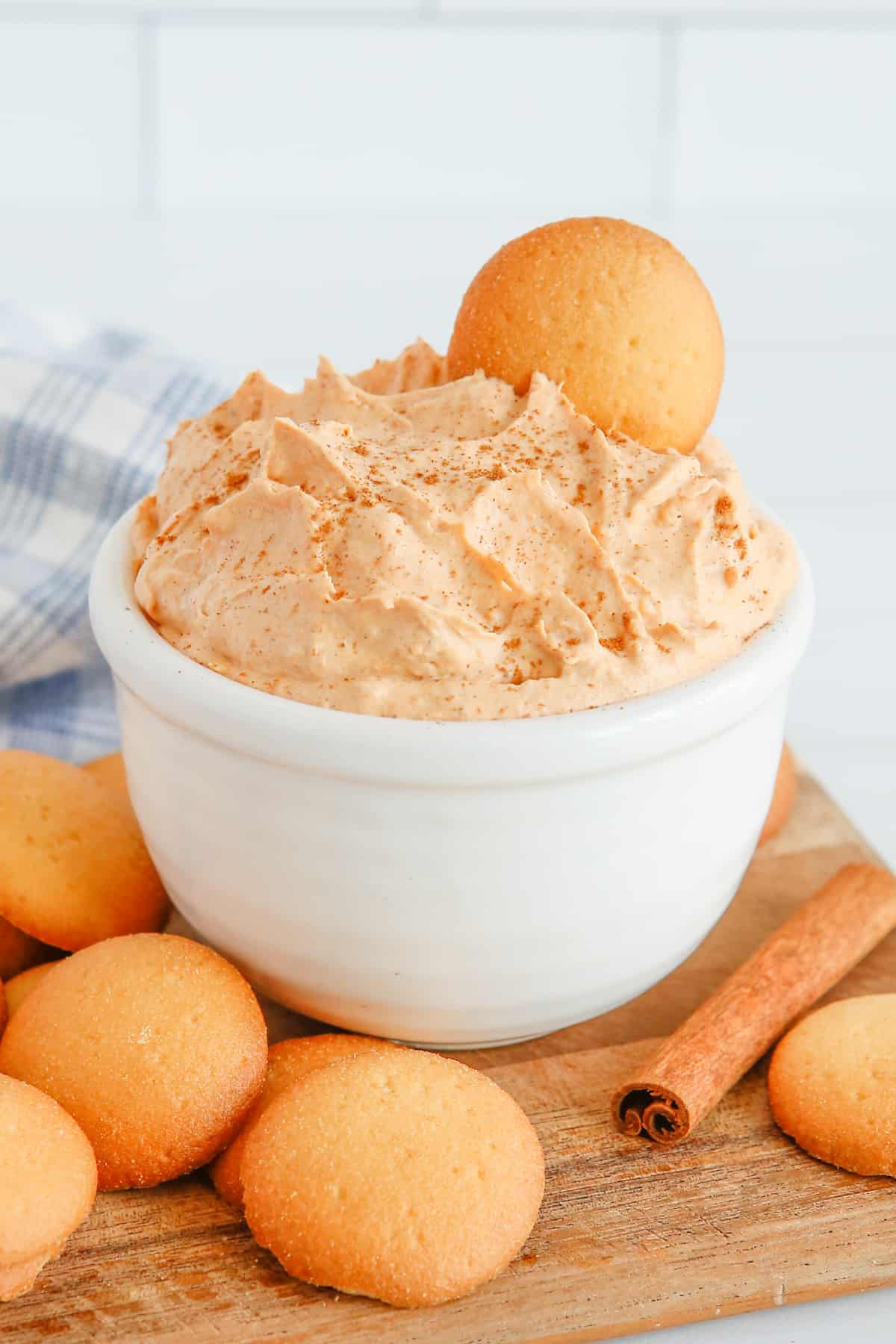 Pumpkin Fluff Dip is a tasty dessert dip made with Cool Whip, vanilla pudding, pumpkin puree, and pumpkin pie spice. Pair the yummy fluff with graham crackers, apples, or vanilla cookies for dipping and enjoy!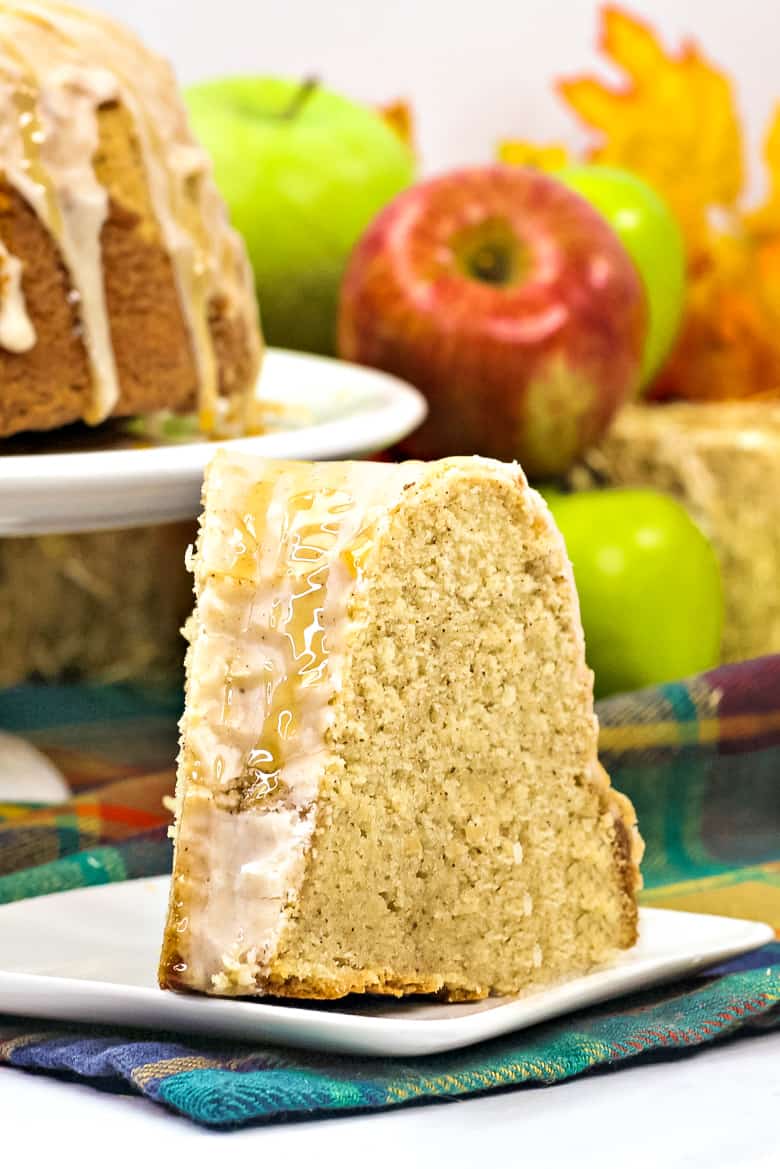 If you like apple cider doughnuts you are going to love this apple cider bundt cake. The moist apple cake is topped with a sweet cider glaze and then drizzled with caramel sauce for layer upon layer of delicious Fall flavors.
Made with a box of spice cake mix and a can of pumpkin puree, this easy pumpkin cake recipe seriously couldn't be any simpler to make.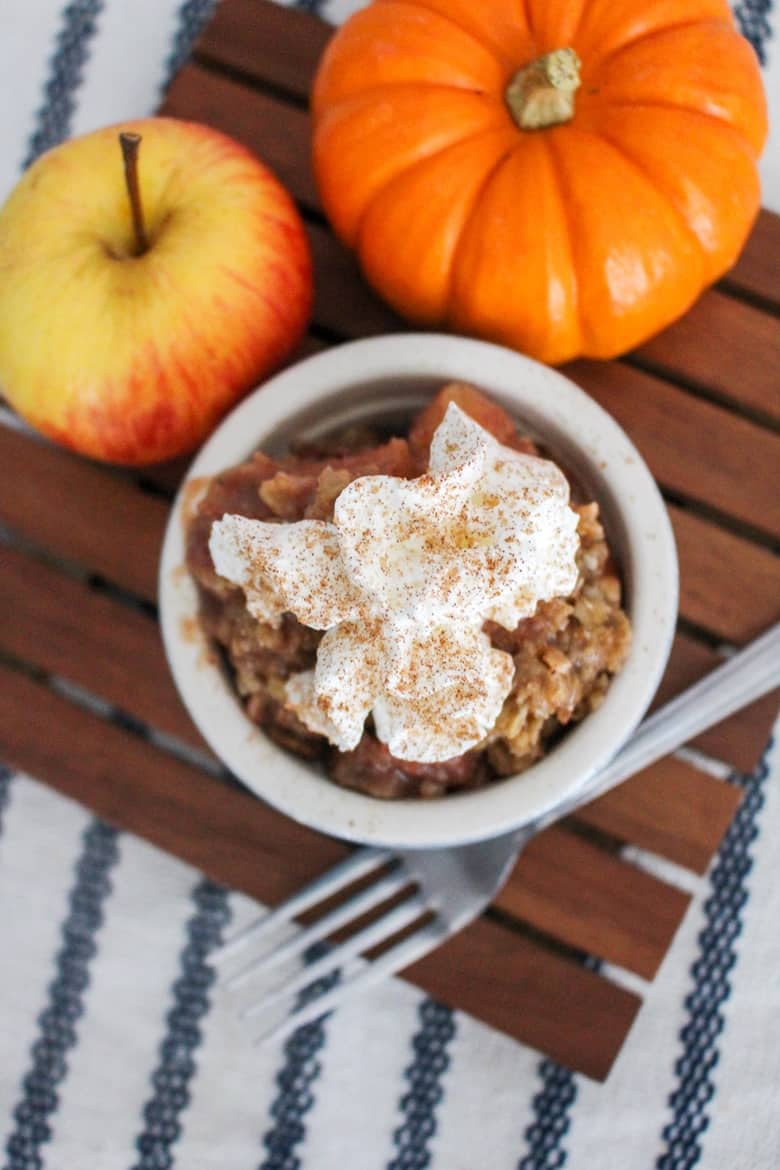 This apple pear crisp is amazing and, best of all, it is super easy to make right in your crockpot. Let the slow cooker do the work while you enjoy spending time with your guests
These harvest spice bars with cream cheese are the perfect Thanksgiving treat. Made with spice cake mix and cream cheese, they are a sweet and delicious recipe all of your dinner guests will enjoy.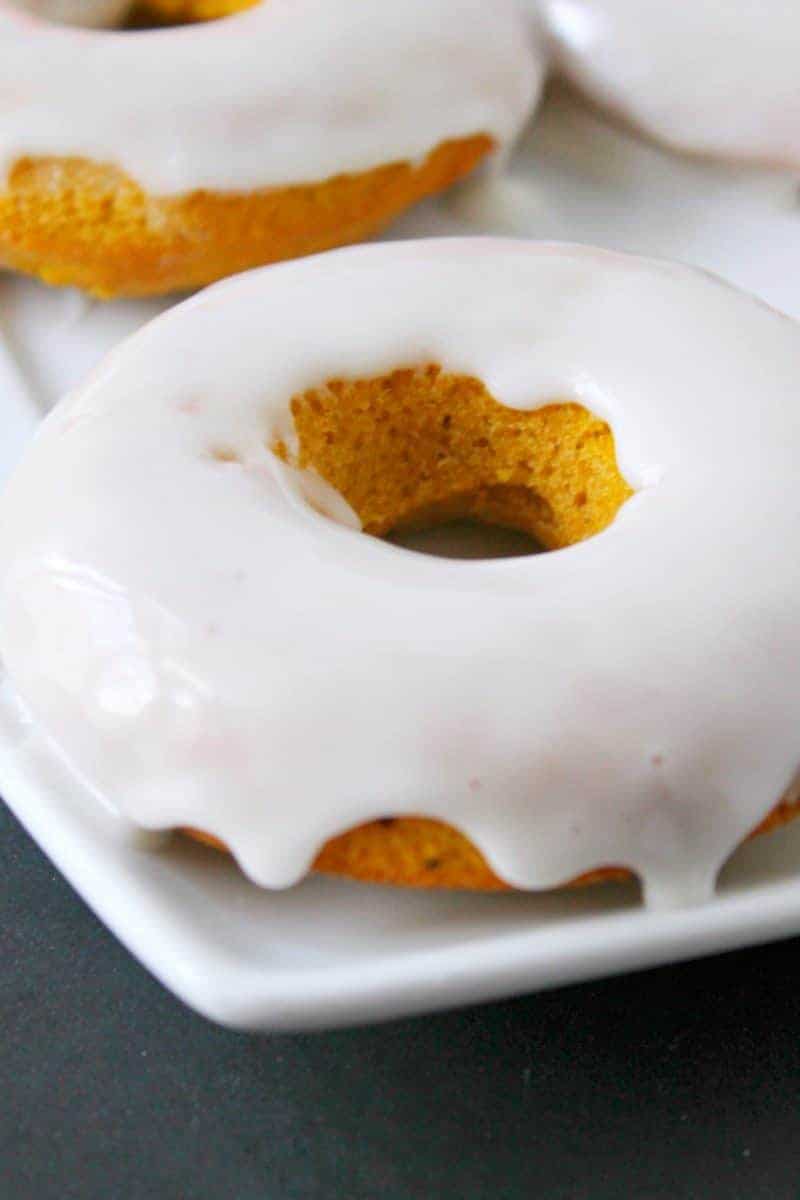 Baked pumpkin doughnuts served warm and smothered with glaze are make an irresistible Thanksgiving dessert. Plus you can enjoy the leftovers for breakfast the following mornings.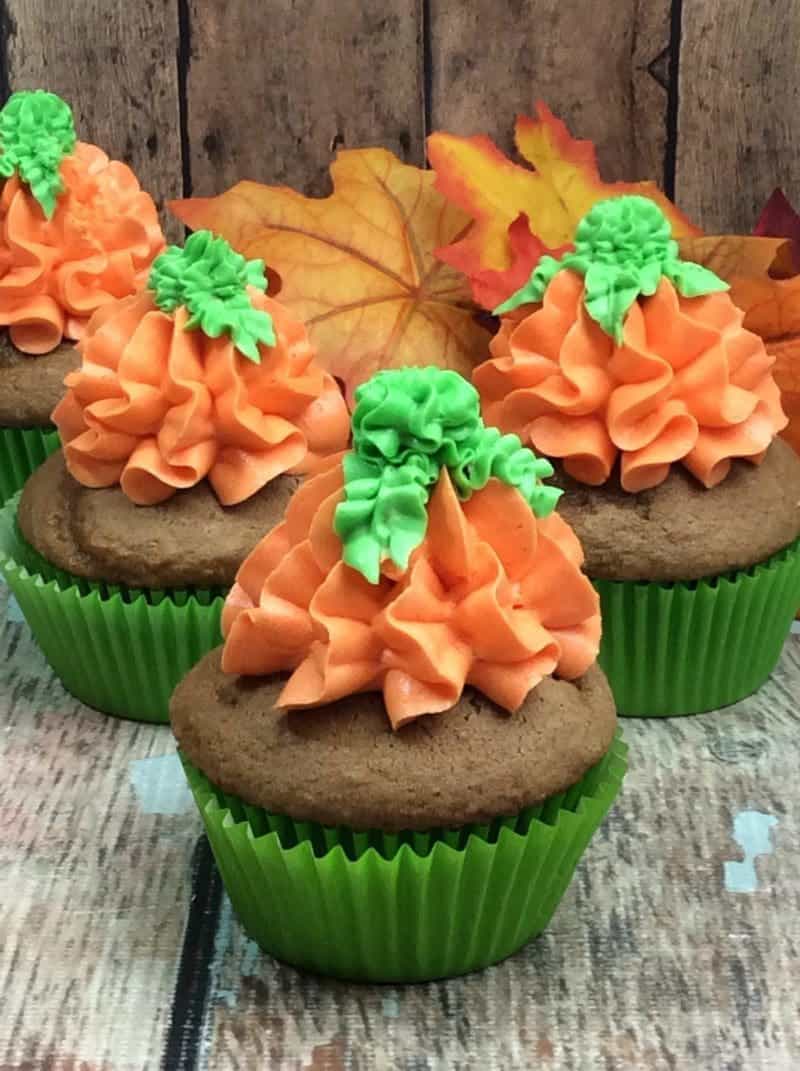 These tasty pumpkin spice cupcakes are frosted to look like actual pumpkins. How neat is that?
This Thanksgiving dessert idea from Love and Confections makes the perfect dessert for your Thanksgiving party. Serve with a scoop of French Vanilla ice cream for a treat your guests are sure to love.
These Cranberry Bliss Baklava Bites from Peas & Crayons cover all bases. They are crispy and crunchy, salty and sweet. And best of all, they are no-bake!
What is better than a pumpkin pie flavored cookie that is the perfect size for dipping into your coffee?! Nothing, that's what! Give these pumpkin biscotti from Sidewalk Shoes a try and I am sure that you will agree!
With a little imagination and some candy, you can turn plain sugar cookies into cute little turkeys just like Finding Zest did here! They make the perfect fun Thanksgiving dessert idea for the kids!
If you are looking for the perfect individual-sized dessert for your Thanksgiving, these Mini Pumpkin Chocolate Chip Bundt Cakes from Chicken Scratch NY are just the thing. Everyone gets their own mini bundt cake–how cool is that?
The Frugal Mom brings us a super-easy Thanksgiving dessert recipe that requires no baking at all, just some simple assembly. Candy eyes, orange M&Ms, and icing turn these plain-old Nutter Butter cookies into adorable turkeys in a matter of seconds.
Packed with oats and apples, these Caramel Apple Bars from Snappy Gourmet sneak some healthy food into dessert. Top with vanilla ice cream and a drizzle of caramel for a super heavenly Thanksgiving dessert treat!
If you are searching for a Thanksgiving dessert idea that can be thrown together in a snap, this Rustic Cranberry Apple Pie from Simply Being Mommy is perfect. Using refrigerated pie crust, cranberry sauce, and apple pie filling, this beautiful pie comes together in no time at all.
These adorable turkey lollipops from The Mama Report are perfect for any candy-corn lover! They feature not one, not two, but three flavors of candy corn!

Happy baking and have a great Turkey Day! Gobble Gobble!
Which of these Thanksgiving dessert recipes will you this year?! I would love to know in the comments below.