Posts may contain affiliate links, meaning that I may earn a commission if you use a link provided.
An easy homemade pizza sauce with tomato paste, tomato sauce, and a flavorful combination of seasonings and spices. Ready in only 5 minutes!
Say hello to your new favorite pizza sauce! Pizza sauce from scratch is actually so easy to make (you only need a single bowl, which also means easy cleanup) and the flavor is incredible.
Another plus? You probably already have everything that you need in your pantry! With the tomato flavor and the combination of spices, your family will think that you ordered this sauce from a gourmet pizzeria.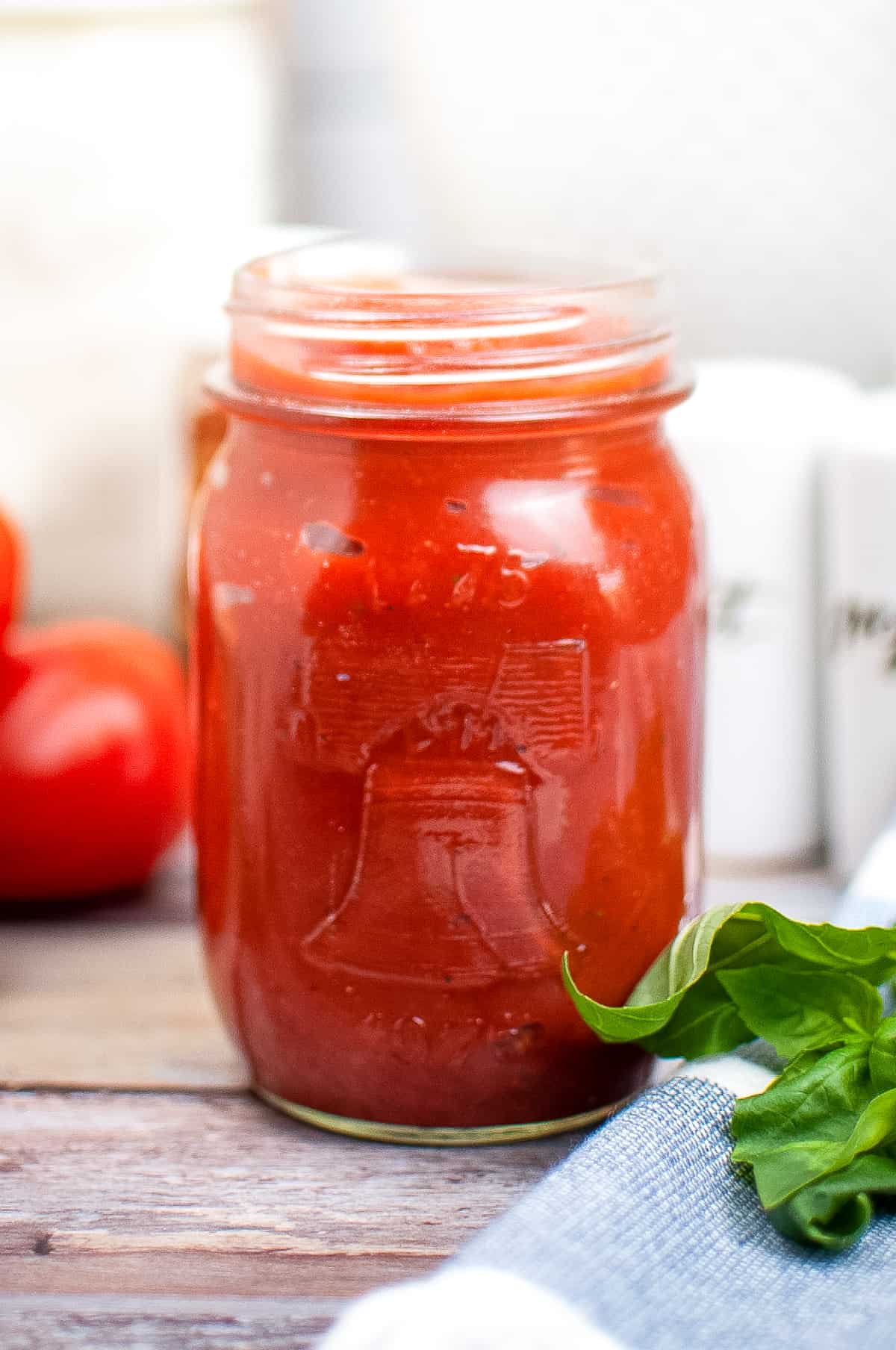 I think that we can all agree that most foods just taste better when they're made from scratch, this sauce included. It definitely puts pre-made pizza sauce to shame!
Plus, it is very quick to whip up – just stir together the tomato sauce, tomato paste, and spices and voila– you have a tasty pizza sauce ready to go!
I am sure that you will agree, this easy pizza sauces taste so good that you'll never want the store-bought stuff again.
Why You'll Love This Easy Pizza Sauce Recipe
It's simple to make all in one bowl.
You can definitely taste the difference in this homemade sauce from store-bought – it's delicious!
It keeps its flavor when cooked and doesn't dry into the pizza crust.
You probably already have everything that you need to make it in your pantry.
There is no cooking required!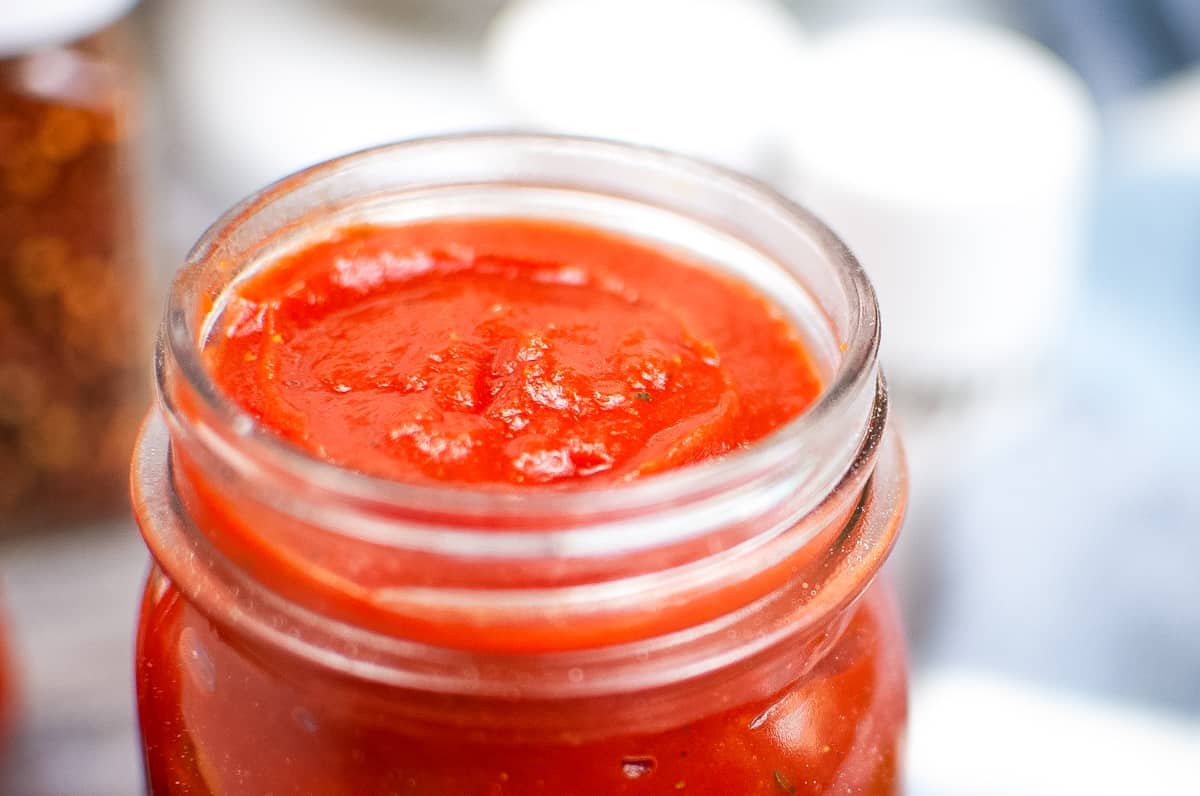 Ingredients For Your Homemade Pizza Sauce
tomato sauce
tomato paste
seasonings– Italian seasoning, garlic powder, onion powder, salt, pepper, and cayenne pepper (cayenne being optional)
sugar– the secret ingredient in this tasty pizza sauce is just a touch of sugar
Substitutions & Additions
If you want your sauce to have a little extra kick and don't think that the cayenne powder is enough you can add a pinch of crushed red pepper to this sauce. You can also try it with a spicy tomato sauce.
You can swap garlic powder for fresh garlic or dried minced garlic.
No Italian seasoning? Add 1 Tablespoon of oregano and 1 teaspoon of basil instead.
How to Use Your Homemade Pizza Sauce
Spread the sauce on top of your pizza dough before adding cheese and baking.
The recipe makes enough for 2-3 large pizzas; or several smaller personal-sized pizzas.
You will find that this pizza sauce pairs well with any of your favorite pizza toppings. Pepperoni, mushrooms, peppers, chicken… you really can't go wrong.
Or if you're wanting to venture out from traditional pizza, try this sauce on a sheet pan pizza, pizza casserole, or even a calzone or stromboli.
Not sure what to do with extra pizza sauce? Use it as a marinara-type dip with garlic bread, pepperoni bread, mozzarella sticks, toasted ravioli, etc.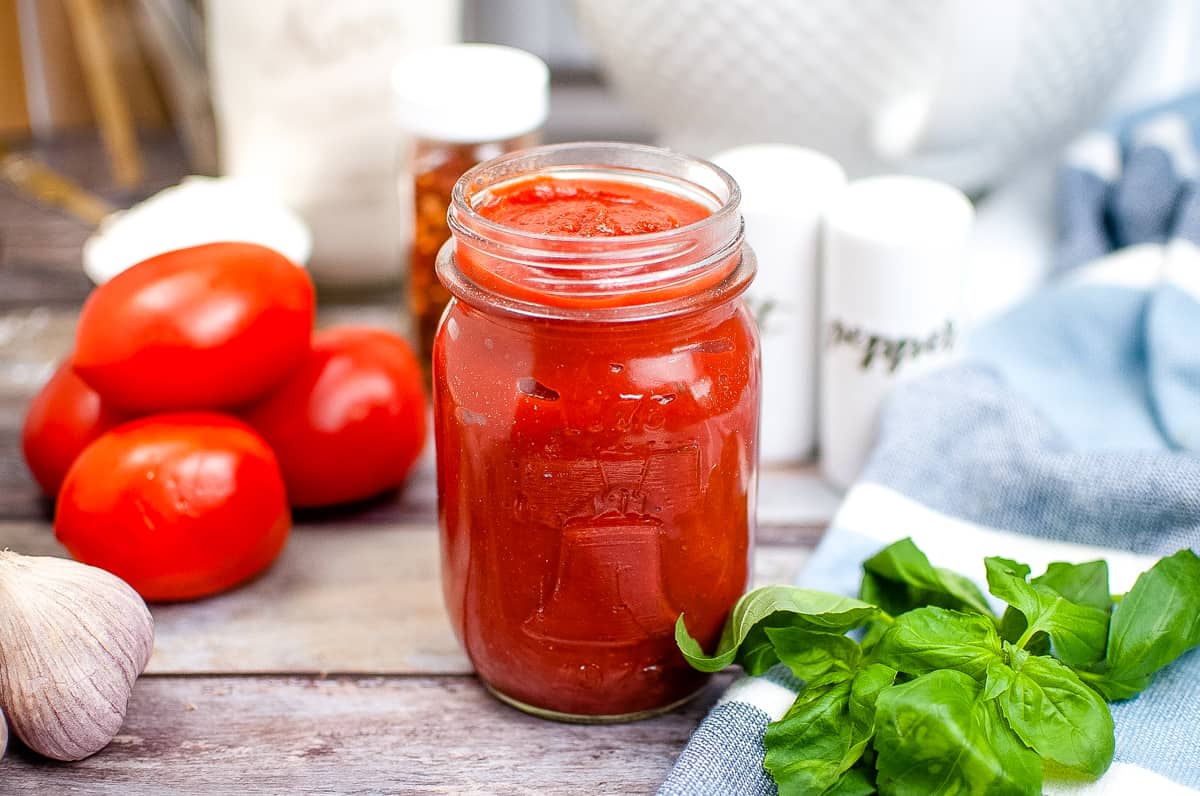 Storage
Refrigerator: This easy homemade pizza sauce with tomato paste will keep for about a week in the fridge. This makes it great if you want to get a jump start on cooking dinners for the week. Plus, letting the sauce sit overnight actually helps the spices incorporate into the sauce so that it really soaks up some extra flavor. You can take the sauce straight out of the fridge and add it to your pizza dough/crust – it doesn't need to be heated beforehand.
Freezer: You can also freeze this homemade pizza sauce for up to 3 months. Put it in a freezer-safe container (or portion it out into smaller containers) and make sure that it is laid flat (this helps it thaw faster). Completely thaw it in the fridge overnight before using.
Pizza Sauce FAQs
Do I need to cook this sauce on the stove before spreading it on a pizza?
Nope! This sauce cooks well in the oven. You don't have to cook it on the stovetop beforehand. How easy is that?! If you want to use it as a dip, you can heat it up on the stove or in the microwave.
Is pizza sauce the same as pasta sauce?
No. While they are both made from tomatoes, pizza sauce and pasta sauce are different. Pasta sauce (along with marinara sauce) is cooked, while pizza sauce is uncooked. Also, pizza sauce is generally less watery than pasta sauce, allowing it to hold up better on pizza.
Other Easy Dinner Recipes You'll Love
Don't forget to come back and let me know how your quick and easy homemade pizza sauce with tomato paste turned out. I love to see your reviews and comments!
Recipe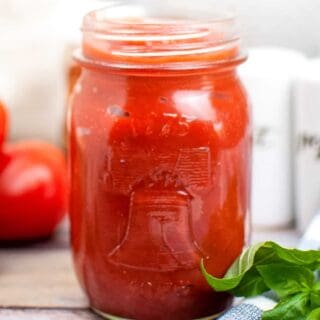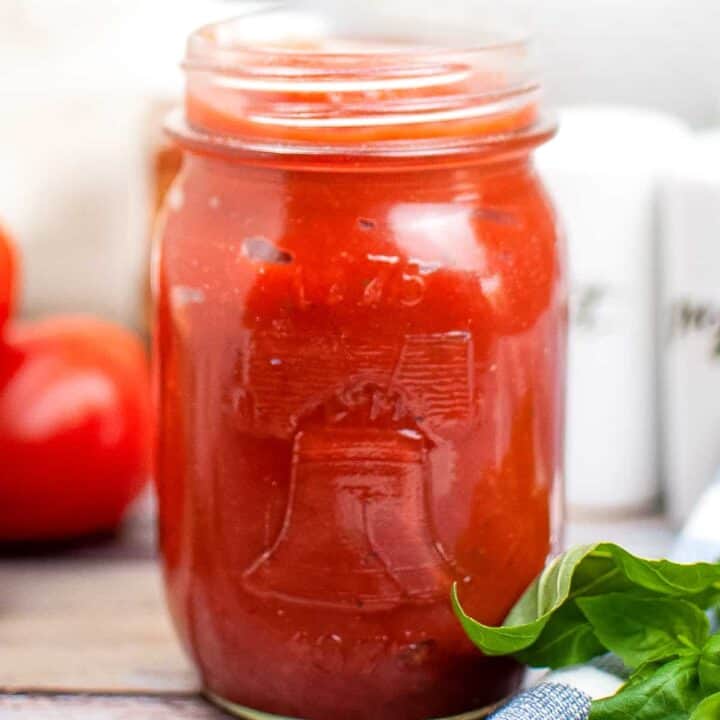 Recipe
Homemade Pizza Sauce
An easy homemade pizza sauce with tomato paste, tomato sauce, and a flavorful combination of seasonings and spices. Ready in only 5 minutes!
Ingredients
1 15 ounce can tomato sauce
1 6 ounce can tomato paste
2 Tablespoons Italian seasoning
1 teaspoon garlic powder
½ teaspoon onion powder
½ teaspoon salt
½ teaspoon granulated sugar
¼ teaspoon pepper
½ teaspoon cayenne pepper optional
Instructions
To a medium bowl, add the tomato sauce and tomato paste and stir until smooth and combined.

Add the remaining ingredients and stir well.

Use immediately or refrigerate for up to one week until ready to use for homemade pizza, stromboli, calzones, or dipping mozzarella sticks.
Notes
Store in an airtight container in the fridge for up to one week or in the freezer for up to 3 months. This recipe will yield about 2 ¾ cups of pizza sauce, or enough for 3-4 pizzas (depending on the size).
Nutrition
Serving: 1g | Calories: 12kcal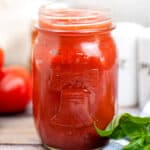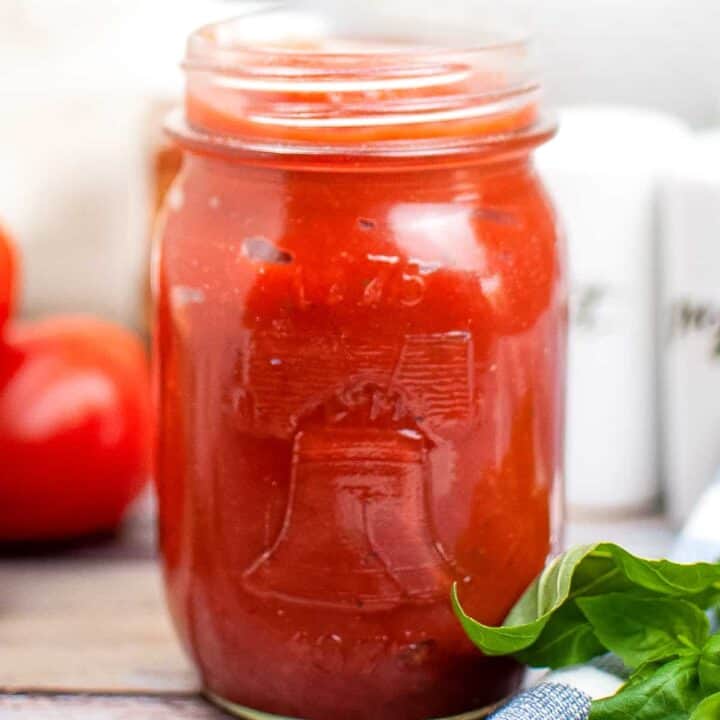 Did You Make This Recipe?
Share it with me on Instagram @crayonsandcravings and follow on Pinterest @crayonsandcravings for even more!