These 11+ festive no-bake desserts for the 4th of July will make your 4th of July celebration extra sweet and hassle-free!
From light and fruity treats to indulgent delights for those with a sweet tooth, we've got you covered.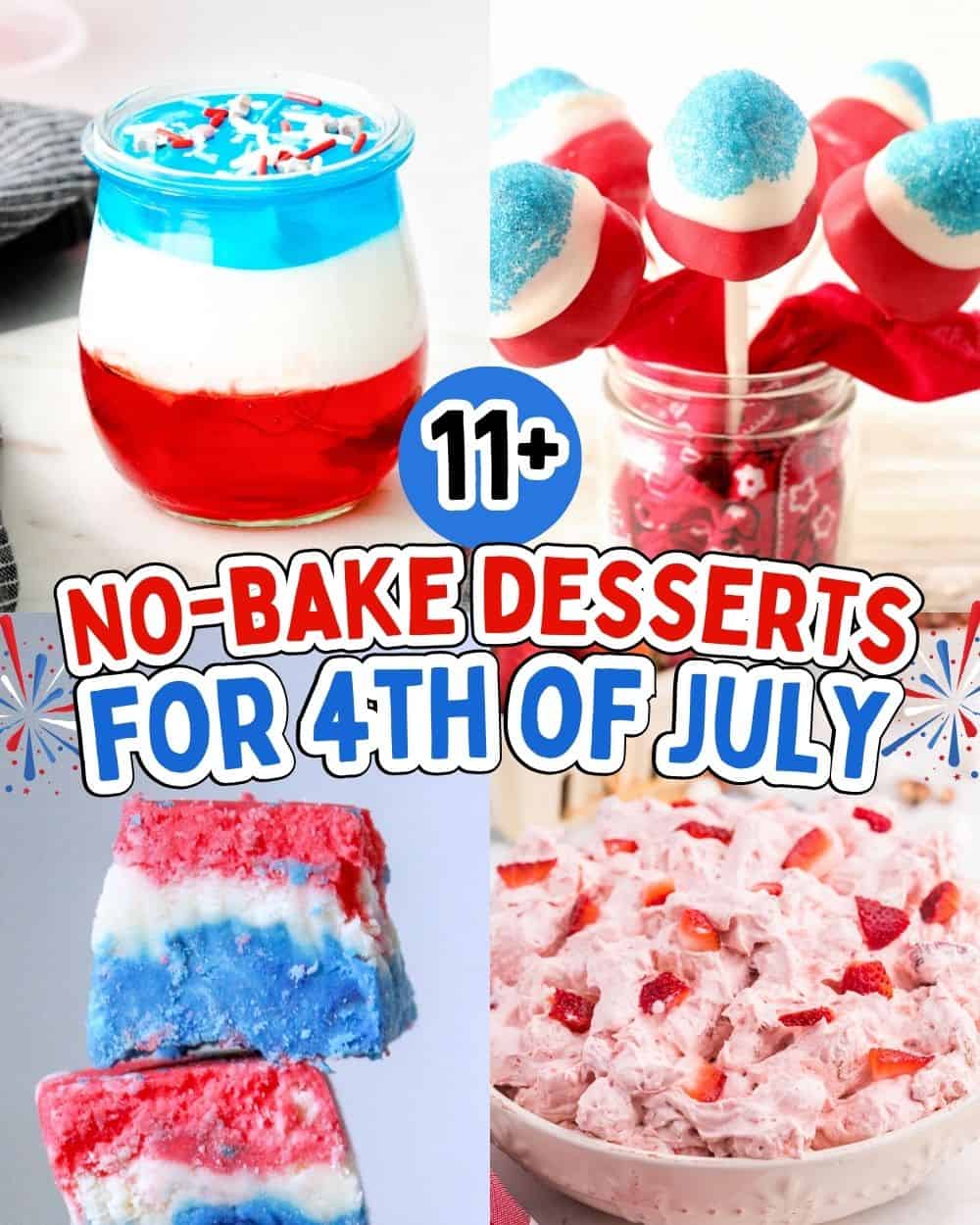 With the summer heat in mind, these recipes are a great way to keep your guests cool and refreshed while satisfying their cravings for something delicious.
The best part? You won't need to turn on the oven and heat up your house on a scorching day, making these no-bake fourth of July desserts a true lifesaver.
And guess what? These easy patriotic desserts can also be enjoyed on other festive occasions like Memorial Day, Flag Day, or Labor Day.
So let's dive into these no bake dessert recipes and make your fourth of July celebration one the whole family will remember!
The Best No Bake 4th of July Desserts