15+ easy DIY Christmas tree ornaments to make this year!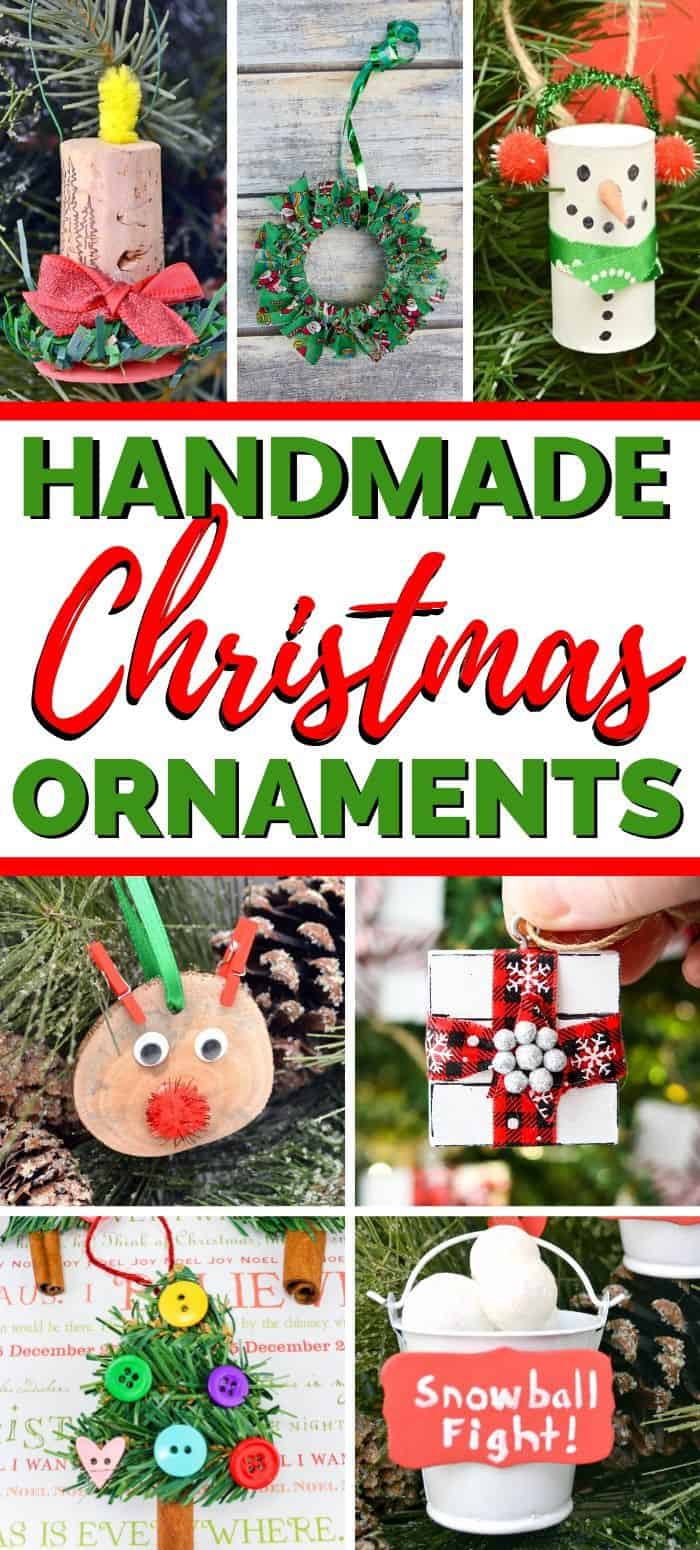 Do you take part in a yearly Christmas Ornament Exchange? Or maybe you like to make DIY Christmas ornaments to give out each year at your Christmas party? Or perhaps you have a tradition of making new homemade ornaments for your own Christmas tree each year?
Regardless of the reason, you are going to love the easy handmade Christmas ornament ideas that you will find below.
DIY Christmas Ornaments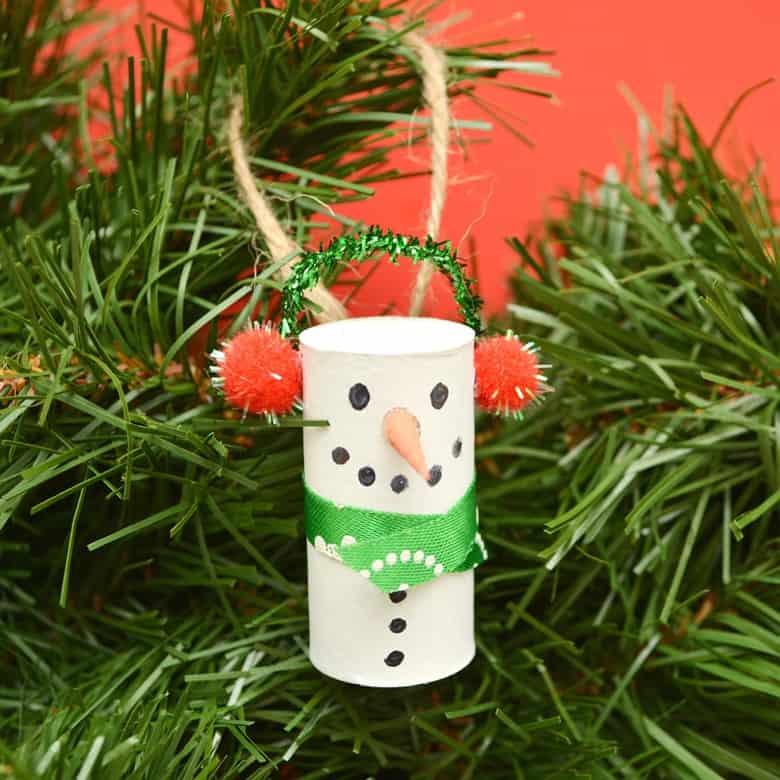 Snowman Wine Cork Ornaments
This might just be my favorite homemade Christmas ornament, for the simple fact that these snowmen wine cork ornaments come out super adorable. It doesn't hurt that they are also a great way to reuse old wine corks, which are something that I always tend to have a little stash of (don't judge!).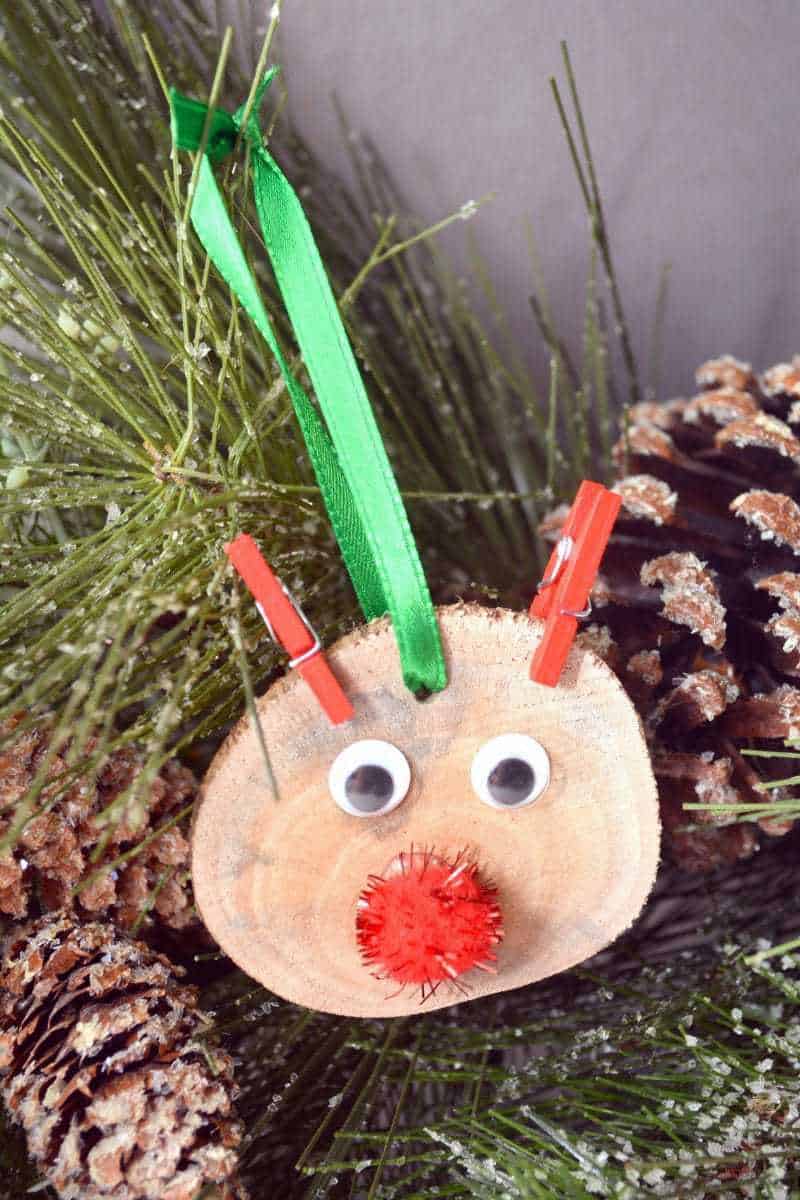 Rudolph Wood Slice Ornament
This DIY rustic wood slice Rudolph the red-nosed reindeer ornament is easy to make and will look great on your Christmas tree.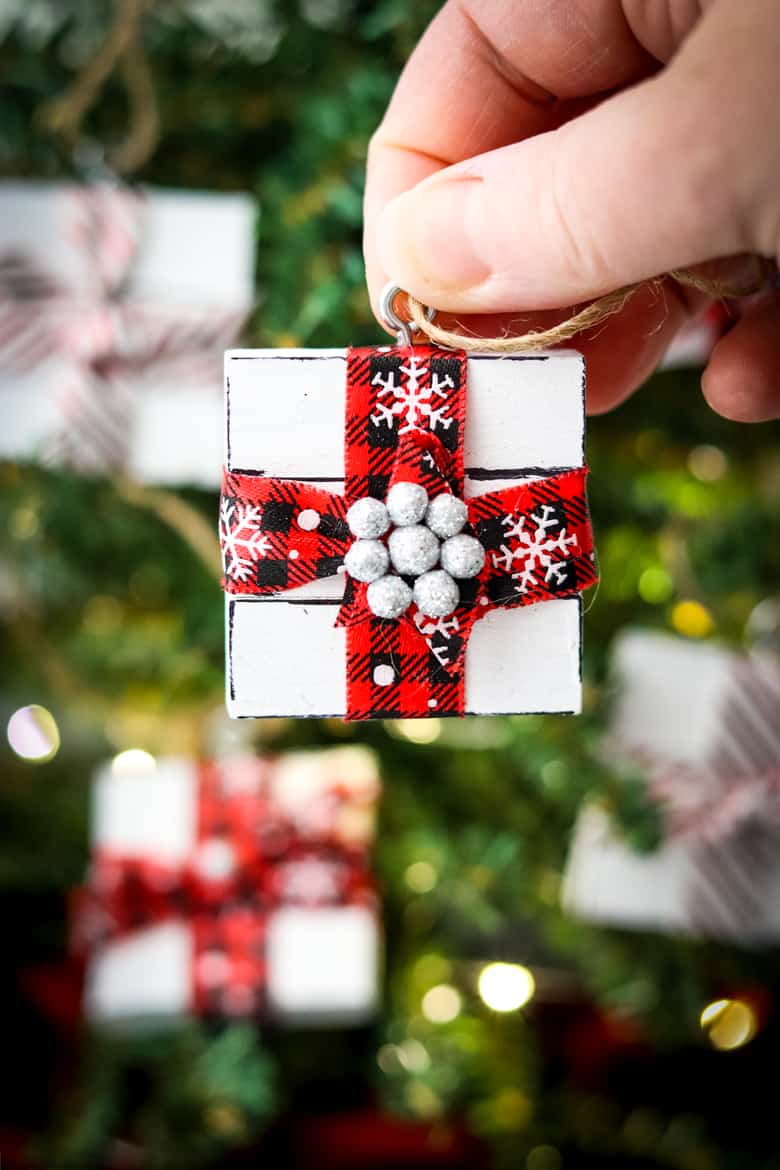 Gift Box Christmas Ornament
This fun and inexpensive DIY Christmas ornament made with supplies from the Dollar Tree. Customize your gift box ornament with any color paint and ribbon to fit your holiday decor.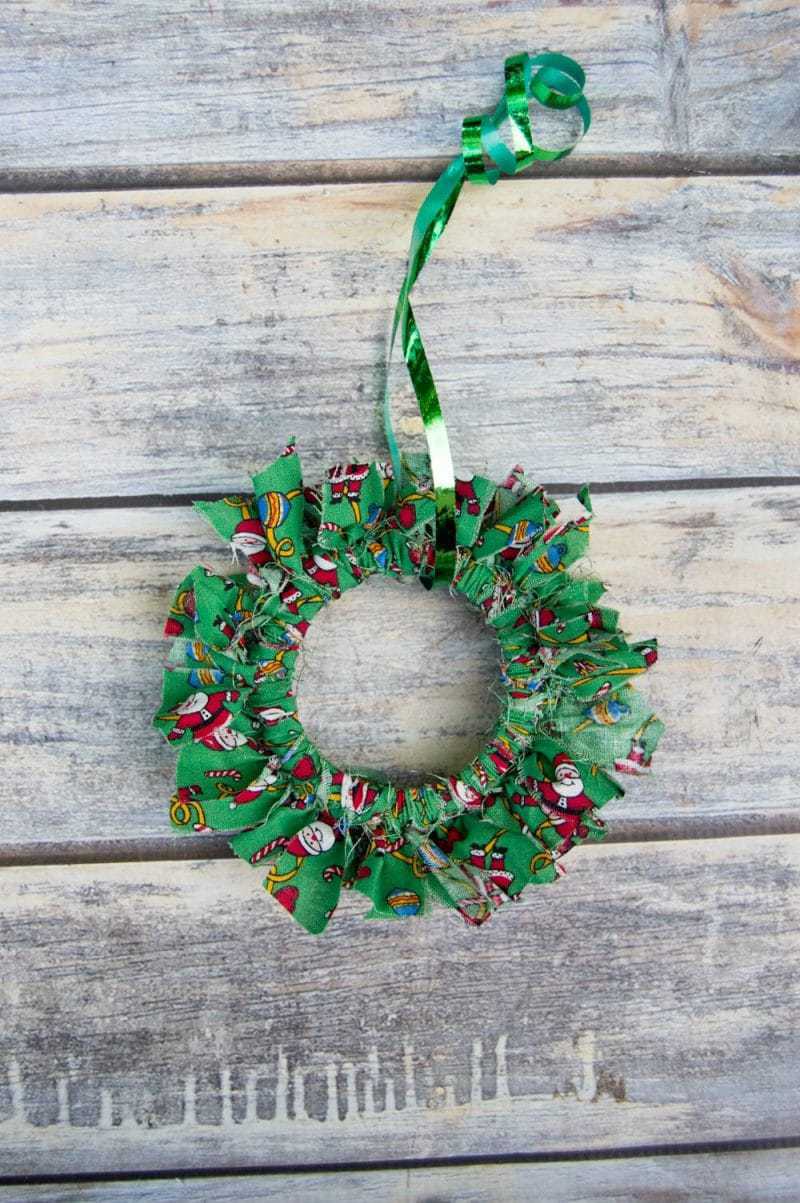 Mason Jar Lid Wreath Ornaments
If you love mason jars, these mason jar lid ornaments are perfect for you. Paired with some flannel fabric, they have a nice rustic look.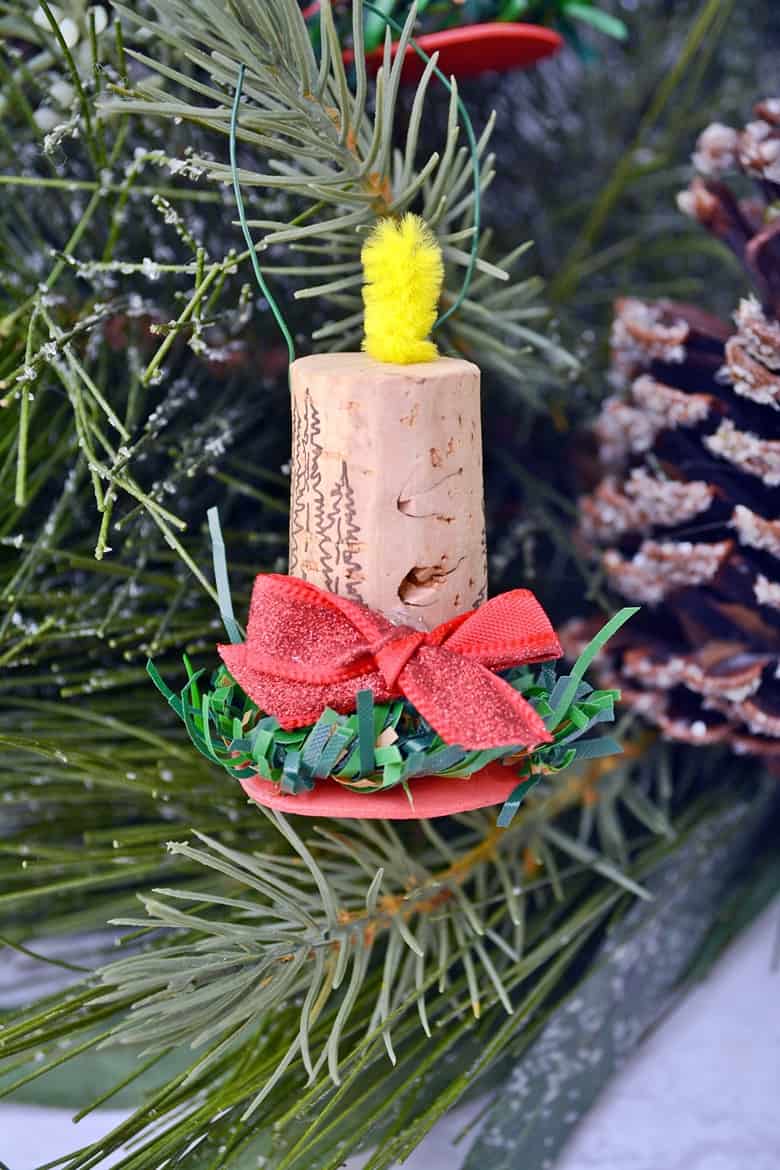 Wine Cork Candles
These cute candlestick ornaments are made using old corks, a small bit of pine garland, and some craft supplies you probably already have in your craft stash. They are so simple, yet there is something very lovely about them.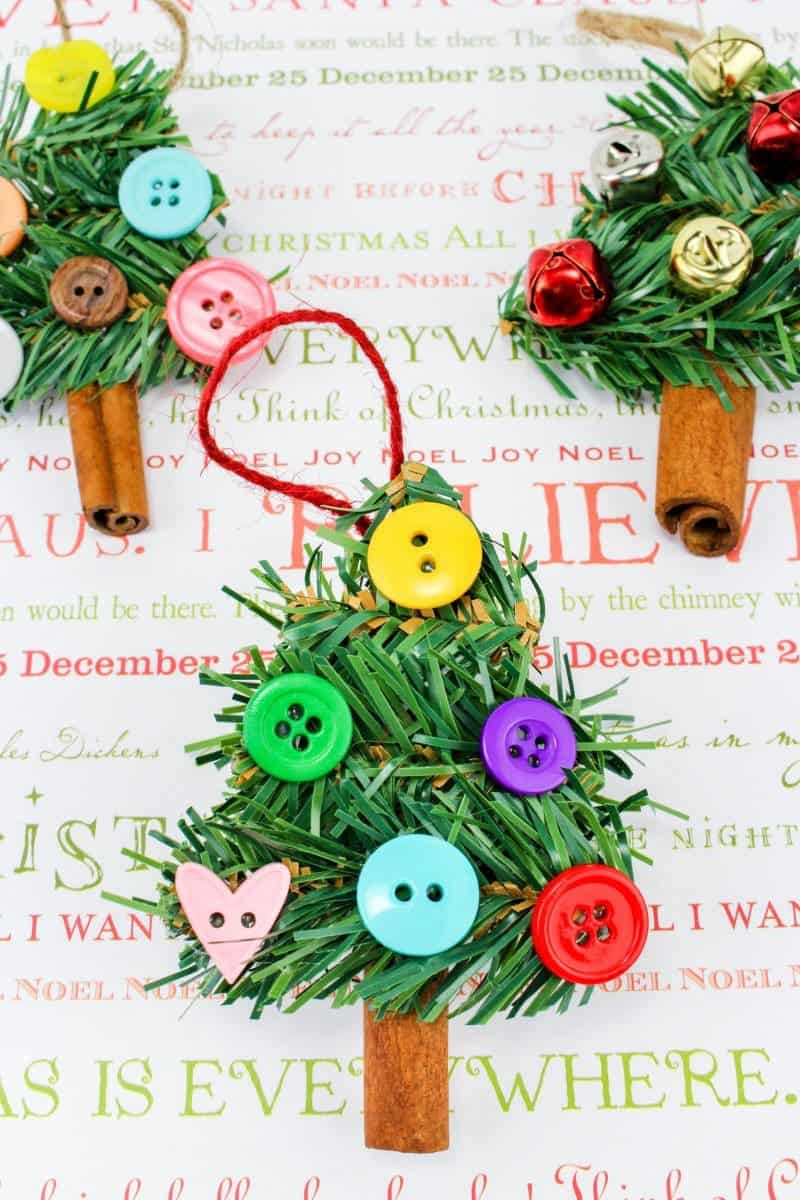 Christmas Tree Ornaments
A fun DIY Christmas tree ornament craft, made using wreath garland, cinnamon sticks, twine, buttons, pom-poms, and jingle bells. I love how the cinnamon sticks give even our artificial tree a nice Christmassy scent!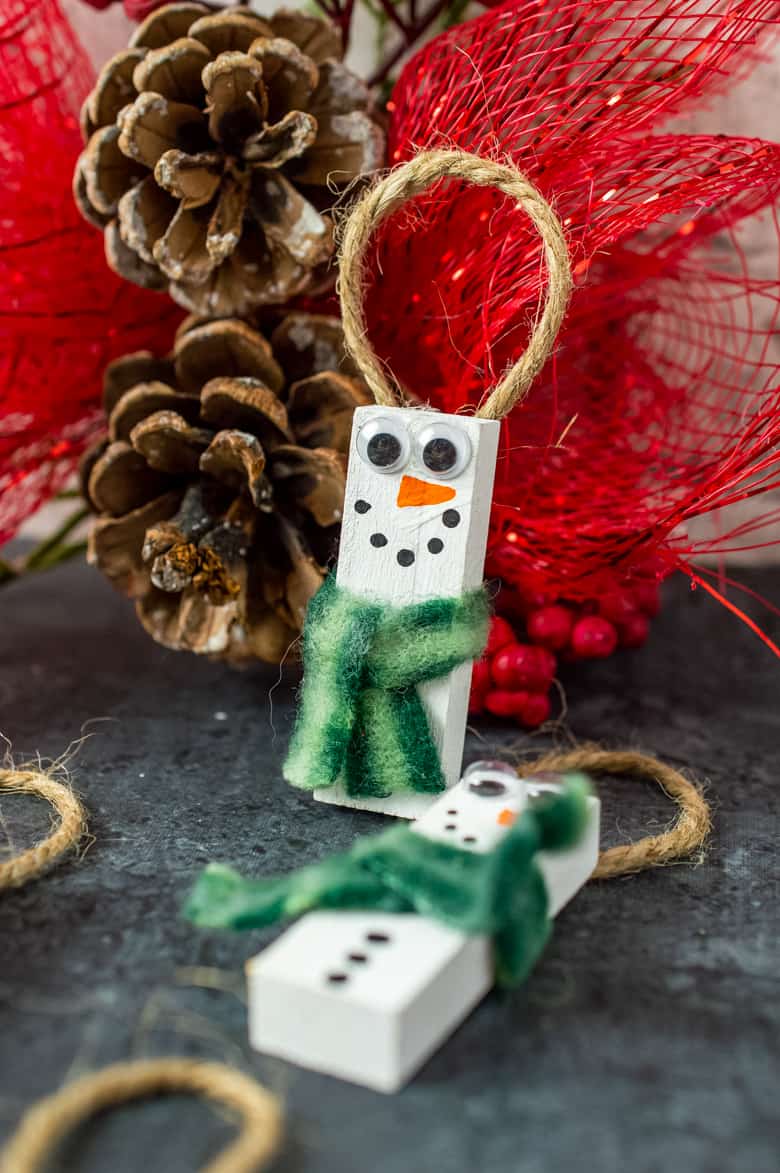 Dollar Tree Snowman Ornaments
Made with wood blocks from the Dollar Tree's Tumbling Tower game, these snowman ornaments are easy and inexpensive to make. Plus, they are so cute!!! I just love their little scarves (also made from dollar store supplies!).
Twisted Paper Ornaments
These beautiful twisted paper ornaments are simple to make using plastic ornaments and scrapbook paper/cardstock. What I really love about this ornament craft is how you can choose the colors and patterns of paper you are using to fit your style and decor.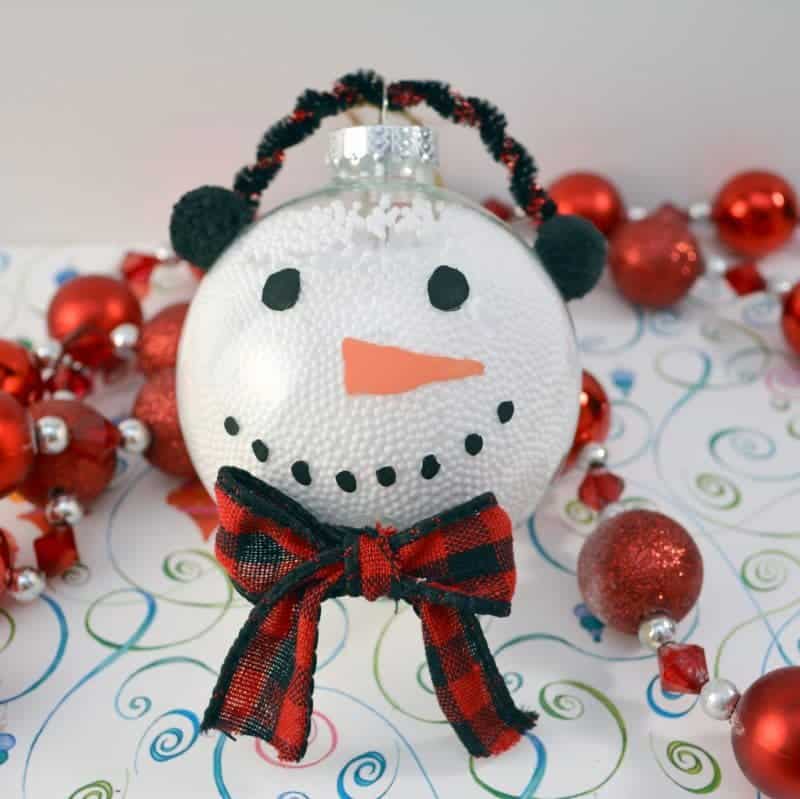 Snowman Christmas Ball Ornament
Turn a clear ball ornament into a snowman with some tiny styrofoam snowballs, paint, pom-poms, pipe cleaners, and ribbon. This project is great for kids and adults alike.
Snowball Fight Buckets
Seeing these cute little buckets of snowballs on the tree brings back memories of snow days and snowball fights as a kid. They are easy to make too, using inexpensive craft supplies.
Felt Deer and Fox Ornament
I have a thing for woodland animals so these sweer felt deer and fox ornaments make my heart happy. They are simple to make using the pattern provided by Cutesy Crafts, and they come out just oh-so-cute! I can't wait to make this homemade Christmas ornament myself!
Button Candy Cane Ornament
Have a bunch of red and white buttons leftover from another craft? Use them like The County Chic Cottage did to create these adorable candy cane ornaments.
Stamped Wood Ornament
How pretty are these stamped ornaments that C'mon, Get Crafty created? It was super clever to use a festive stamp on a slice of wood to create these easy DIY Christmas ornaments.
Secret Message Ornament
Another great handmade ornament from C'mon, Get Crafty! These fun secret message ornaments remind me of snow-globes– just give them a shake to reveal the secret message!
Jingle All the Way Bulb
Occasionally Crafty adds some jingle bells and the words "Jingle all the way" to a clear glass ornament, making a simple but beautiful homemade Christmas ornament.
Let us know in the comments below what handmade Christmas ornaments you will be making this year!