Turn your plain old pencils into something fun and awesome with this easy DIY Washi Tape Pencils back to school craft.
If you are looking for a super easy back to school craft idea, you have come to the right place!
Get the kids excited for back to school and school supplies with these DIY Washi Tape Pencils. Just set the kids up with some washi tapes and pencils, and let them go to town! This simple craft is great for letting them unleash their creativity and get in the mindset for back to school season.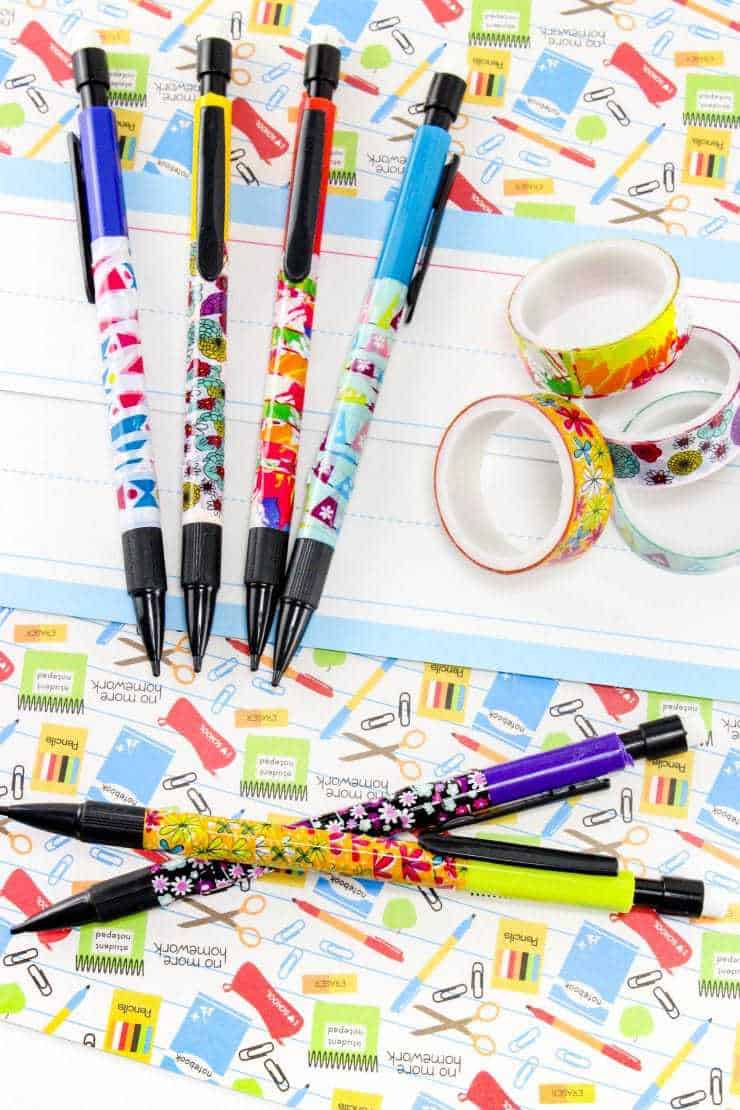 We used mechanical pencils but you could just as easily use regular no. 2 pencils or pens. Whatever you use, they are sure to come out super cute!
Washi tape is one of my absolute favorite craft supplies. It is inexpensive and makes decorating plain everyday items, such as pencils, super easy. I have a drawer full of washi tape on hand at all times, but if you don't have any washi tape at home you can pick it up at your local craft store or order some online. I have found that Amazon has some awesome deals on large sets washi tape, so I usually order mine from them.
Check out some of my favorite washi tape designs available on Amazon:
DIY Washi Tape Pencils

What's Needed
1 pkg. Mechanical Pencils
Washi Tape, multi colors/designs
Scissors
Directions
Take a roll of washi tape and slowly wrap one of the pencils. I left a little bit of the solid color at the top of pencil showing.
Make sure you overlap the tape as you work down the pencil, and cut off the excess.
Repeat steps making as many pencils as you like.
That is it! I hope you enjoy this easy back to school craft and that you have a great school year!