Bright and colorful paper plate fish craft is a fun and easy summer craft idea for children to make at home or in preschool. This easy paper plate craft is made using a paper plate, craft felt or paper, and glue.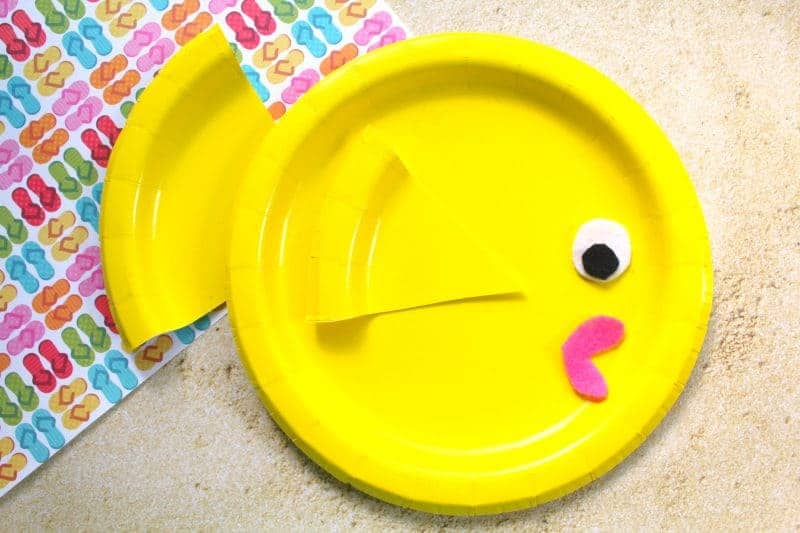 If you are looking for a sun summer craft idea you will love this cute paper plate fish.
This craft is super simple and perfect for preschoolers to make at home or at school.
Remember those cute paper plate pineapples we made not too long ago? We had some yellow paper plates left over so we wanted to make another fun paper plate plate to use them up.
You can use colored paper plates for this craft or plain white paper plates and let the kids color or paint them first. Either way works.
We used colored felt pieces to cut the mouth and eye pieces out of, but you could just as easily use craft foam or construction paper to make the details as well. Just use whatever you have available.
An adult should complete steps 1 and 2 and have all the pieces cut out and presented to little ones. This way no cutting is involved and your kiddo can simply paste the pieces together (with some assistance if necessary).
Paper plate fish craft supplies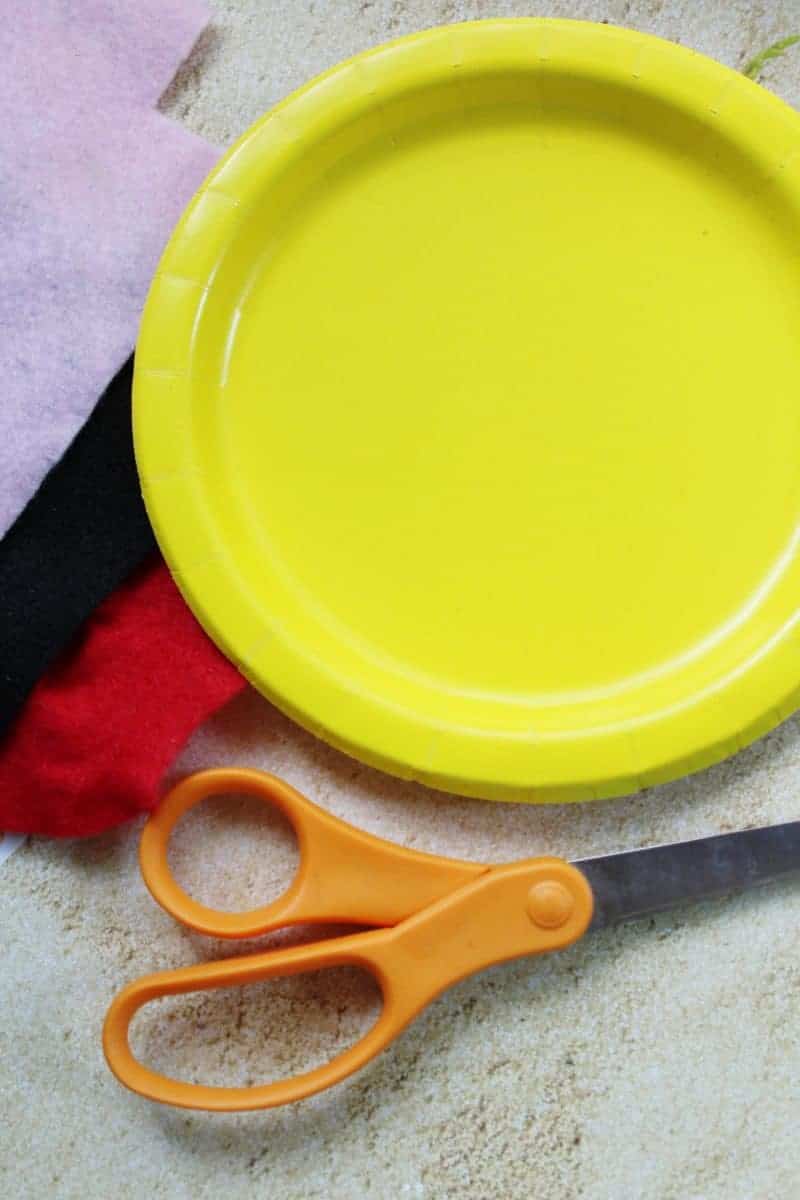 2 paper plates (can use colored plates or have the kids paint /color white plates)
Scissors
White, black, and pink felt (craft foam or paper would work too)
Craft glue
How to make a paper plate fish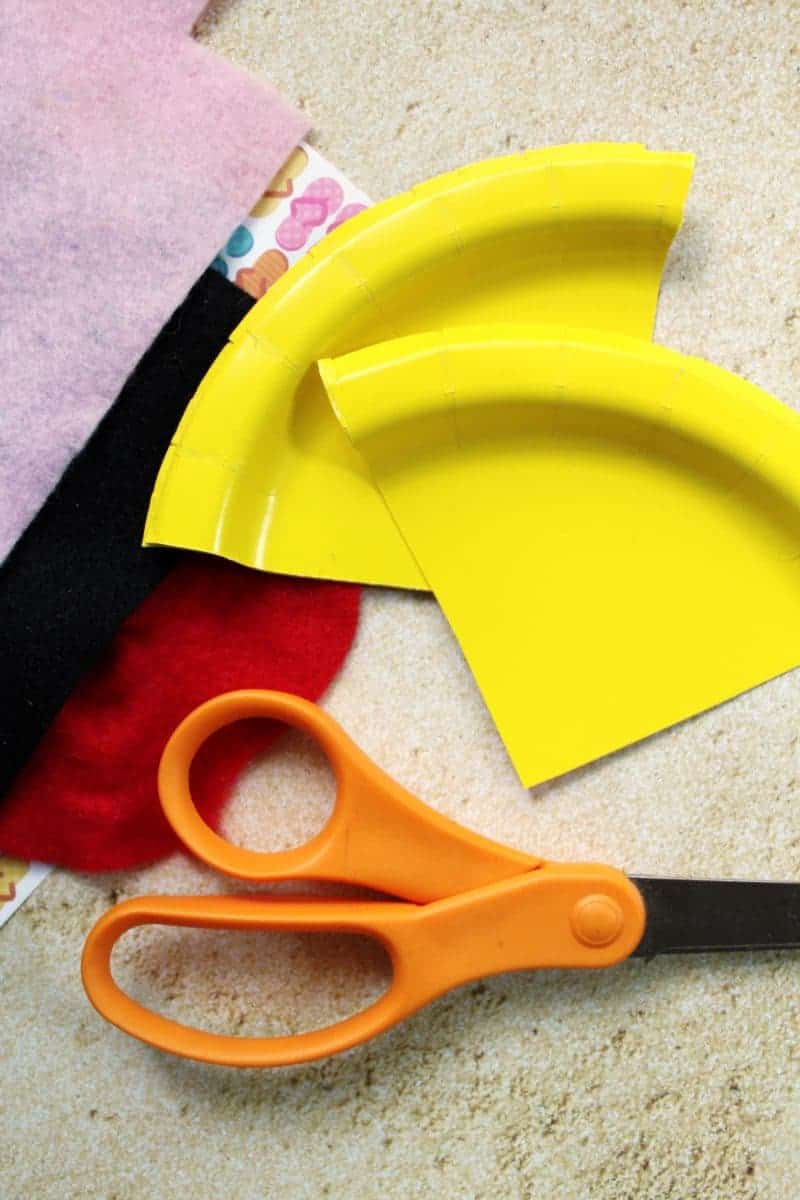 1. Start by cutting a paper plate into wedges. These can be as wide as you wish and will act as the fins on the fish.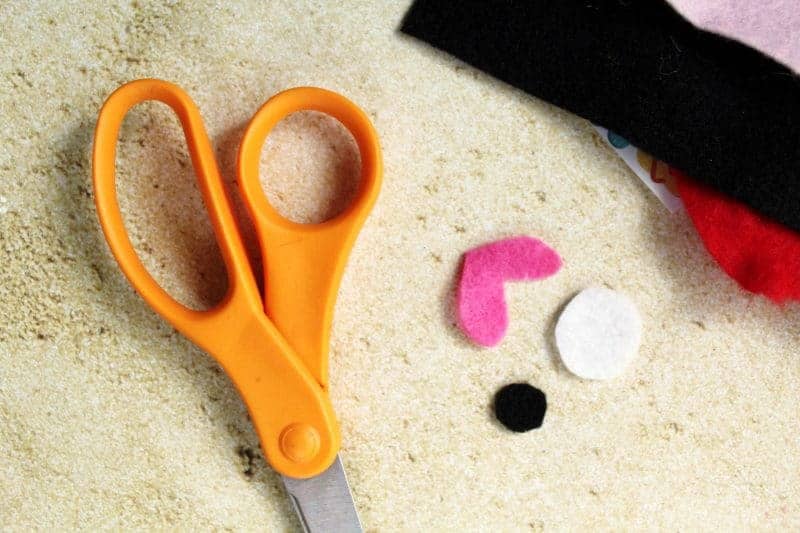 2. Next, cut out the pieces that will be used to make the details of the fish's face: pink lips, a white circle for the eye, and a smaller black circle for the inside of the eye.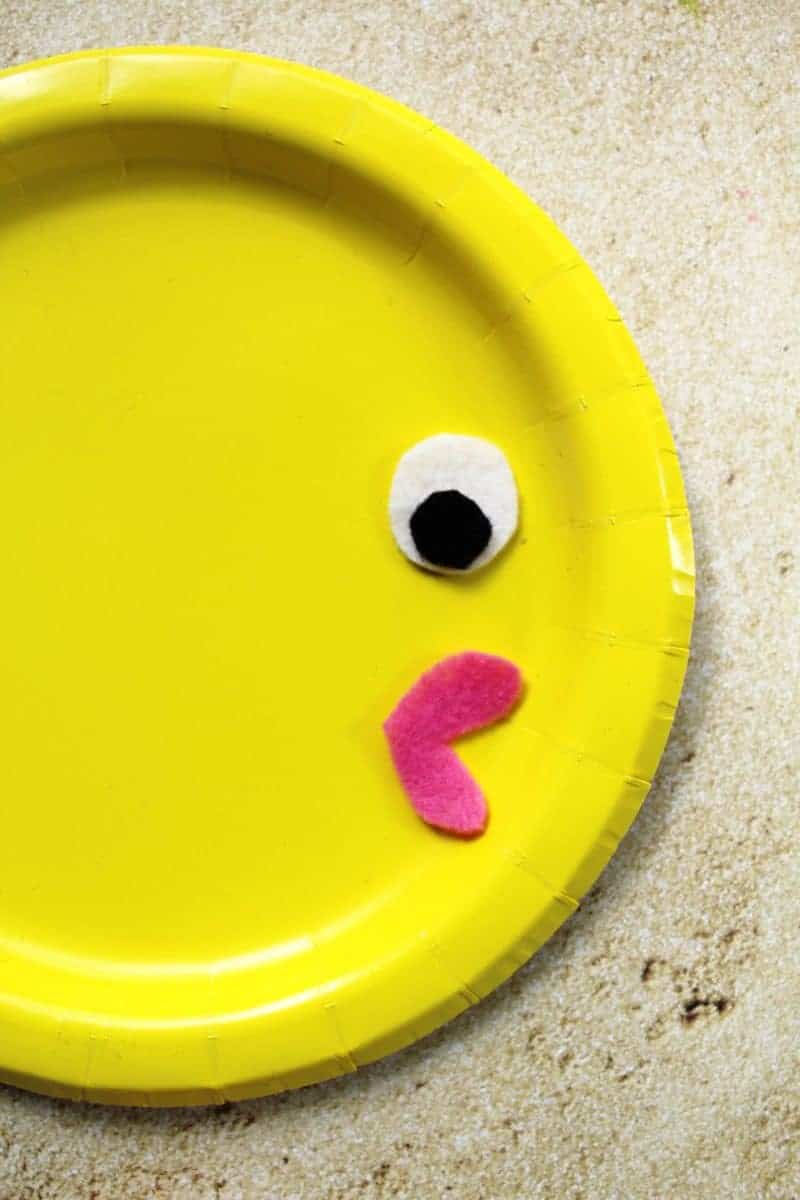 3. Add glue to the back of each facial feature and glue it onto the paper plate as shown. Just add a dab of glue, press in place, and hold until secure.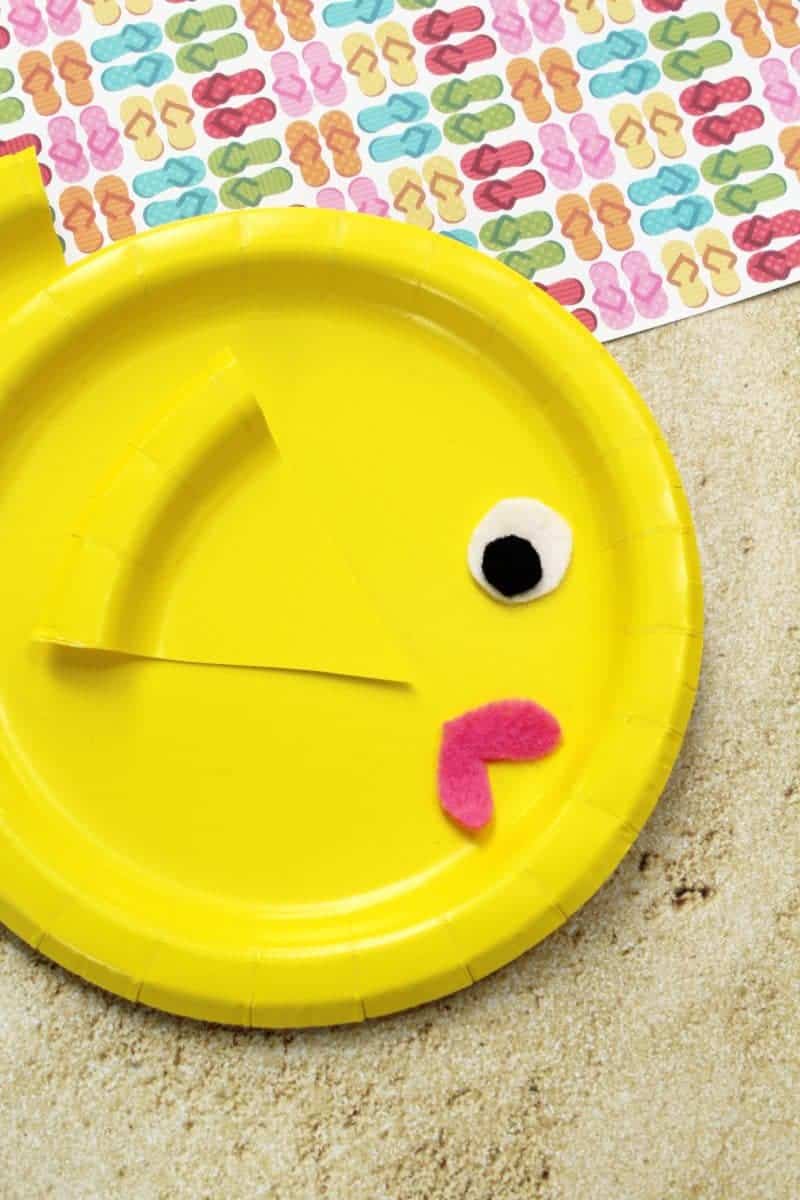 4. Time to add the fish's fins. Take the wedges you cut out in step 1 and add some glue. Press them to the side and back of the fish.
Now simply allow the craft to dry before displaying for all to enjoy 🙂
Shop Paper Plate Fish Craft Supplies
Craft Foam Assortment
Yellow Paper Plates
Elmer's Glue
I hope that the kiddos enjoy this easy paper plate craft!
Don't miss these other fun fish themed ideas for kids:
Pin for later