26+ Easy & Nutritious After School Snacks
Posts may contain affiliate links, meaning that I may earn a commission if you use a link provided.
Easy after school snacks that the kids will love. These 26+ nutritious after school snack recipes will keep the kids full and satisfied until dinnertime.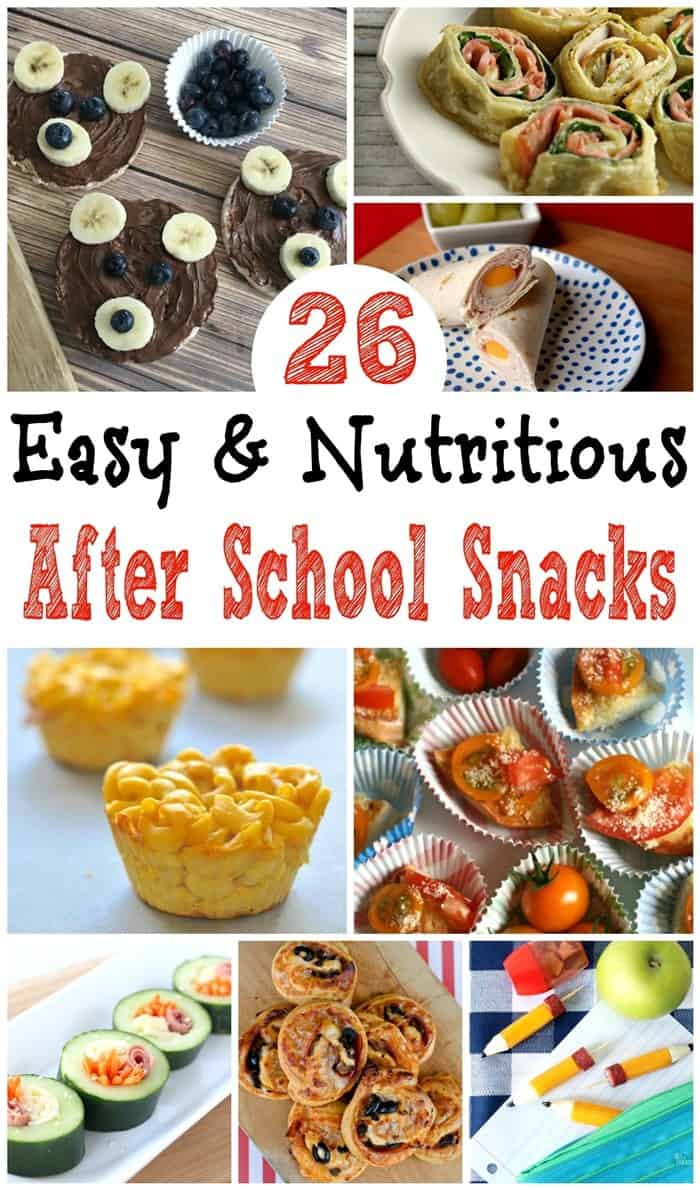 With back to school season in full effect, it has me thinking of snack ideas for the kids to enjoy when the get home from school. It is important for the kids to have nutritious snacks that will keep they satisfied until dinner and give them the energy they need to tackle their homework — unless they are lucky enough to not have any!
Today I have a wide variety of easy after school snack ideas to share with you. From fruit and vegetables to peanut butter and cheese, the kids will love these healthy after school snack recipes.
Snacks With Veggies
These mini veggie bites incorporate ancient grains for a nutritious after school snack that the kids will love. Whip up a batch and serve them throughout the week, or freeze for later.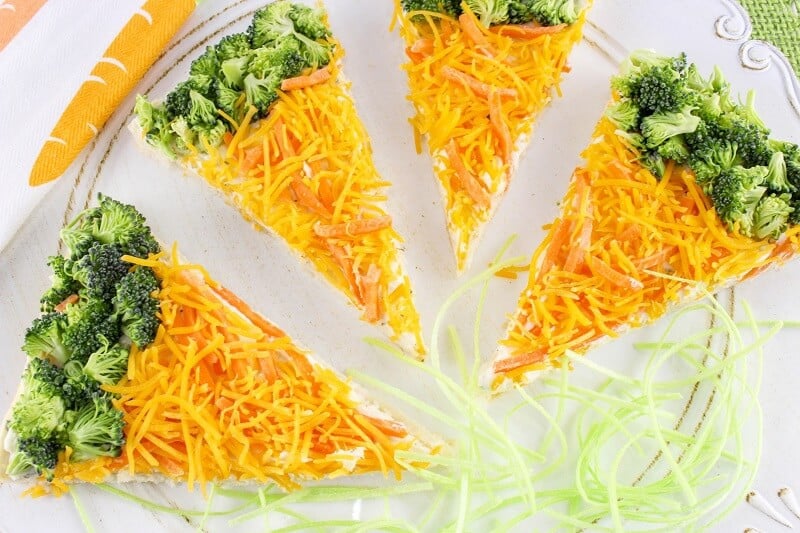 What better way to get the kids excited to eat veggies than by disguising them as pizza? These easy cold veggie pizza bars combine cheese, carrots, and broccoli for a healthy afterschool snack idea.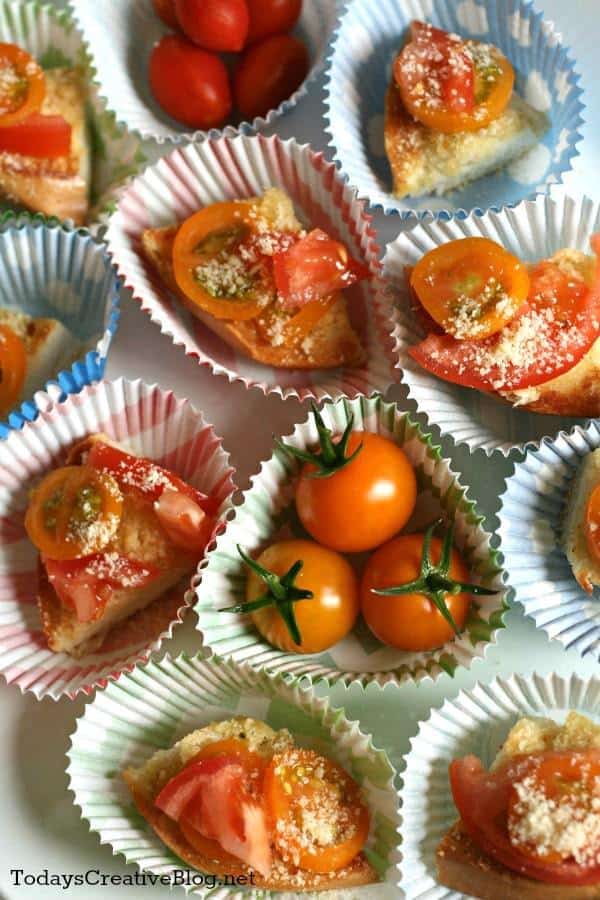 If you are looking for a snack idea for tweens or teens with a hearty appetite, why not try these tasty tomato parmesan bagel bites?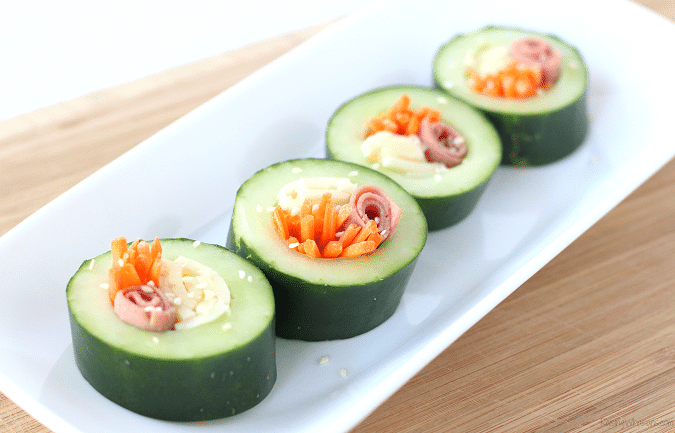 The little ones will love this fun take on sushi — no seafood or rice necessary! This clever recipe for cucumber sushi is one that the kids will be asking for again and again.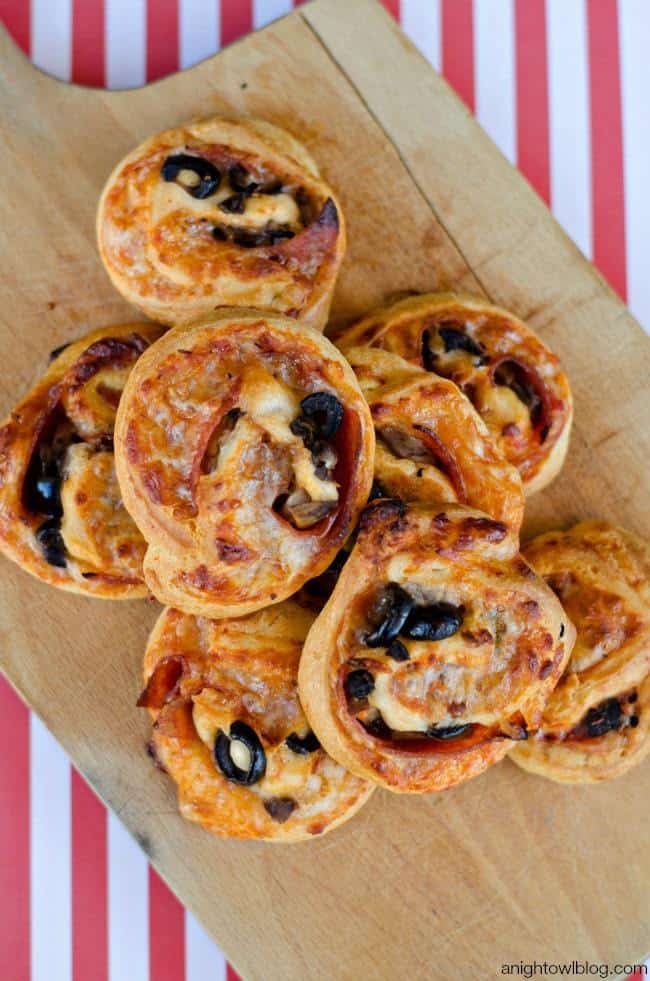 What kid doesn't love pizza? These loaded pizza pinwheels are a great way to serve pizza in a snack-sized portion perfect for after school. Plus, you can sneak some veggies in them for added nutrition!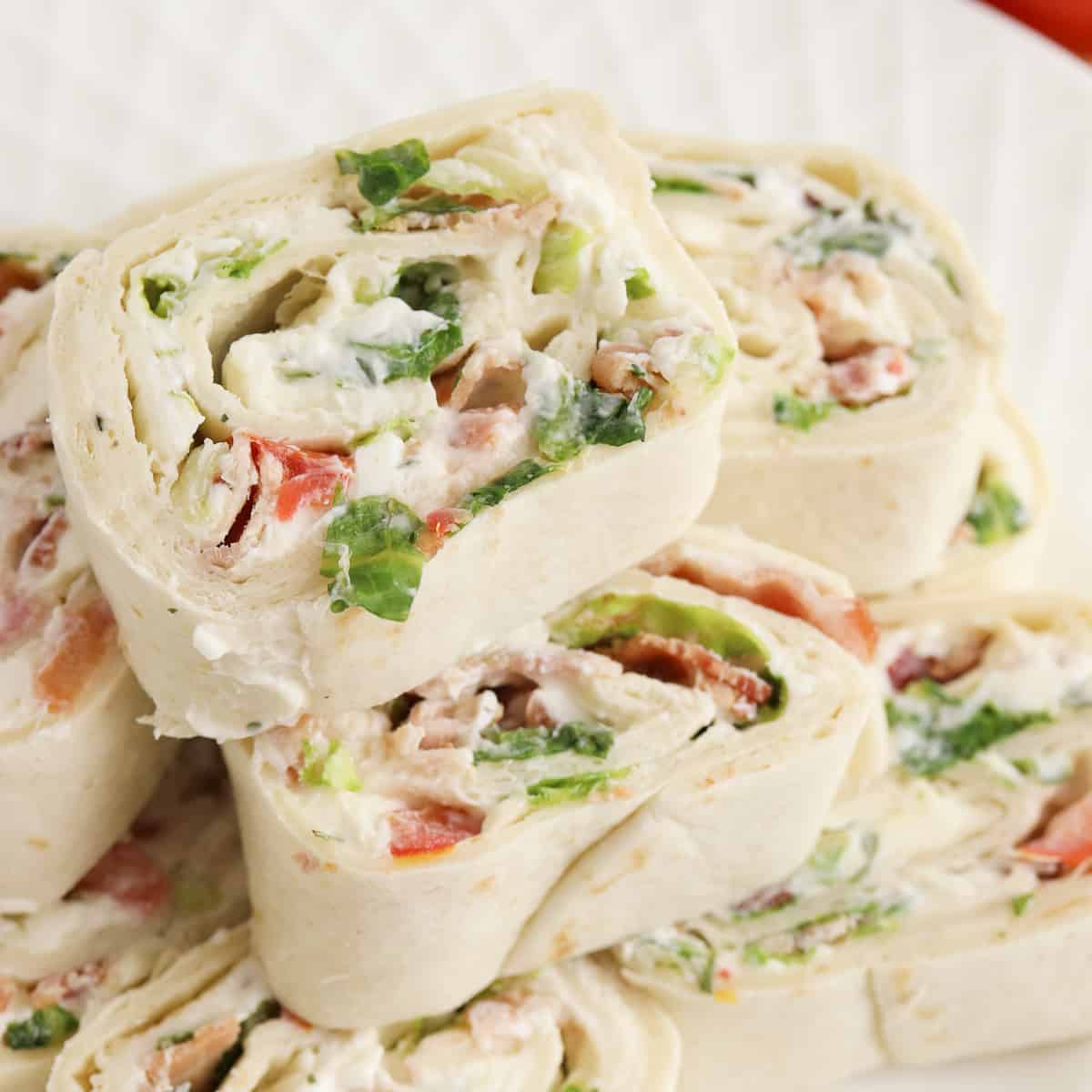 Ranch BLT pinwheels are simple to make using bacon, lettuce, tomato, ranch dressing, and tortillas. The bite-sized sandwiches are perfect for kids to enjoy after school.
Snacks with Cheese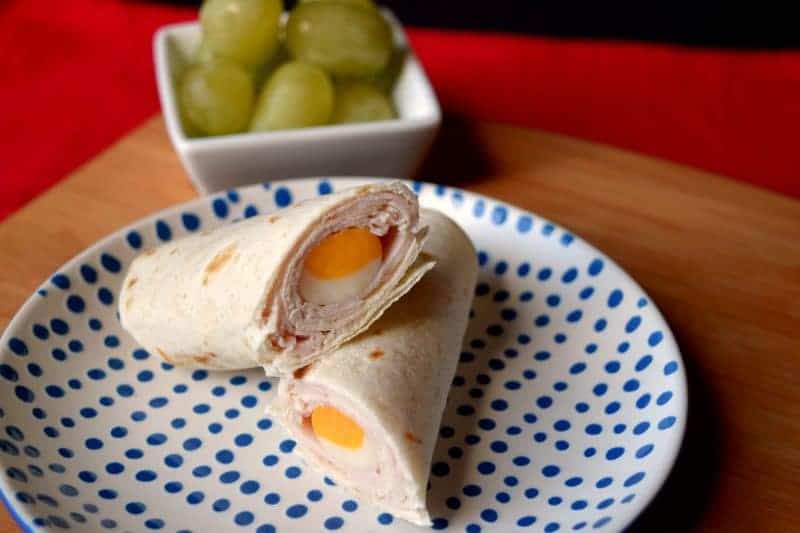 Cheese is a great source of protein, which makes it perfect for an after school snack. Incorporate cheese into your after school snacks with these easy peasy turkey and cheese tortilla roll-ups.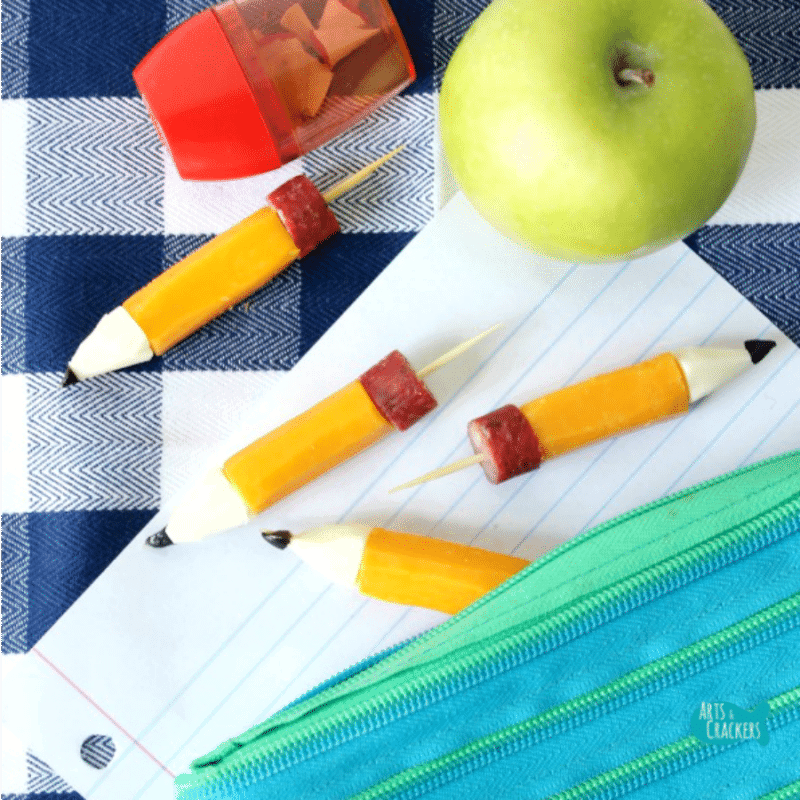 Another fun after school snack that uses cheese are these adorable string cheese pencil stubs. These little pencils are almost too cute to eat!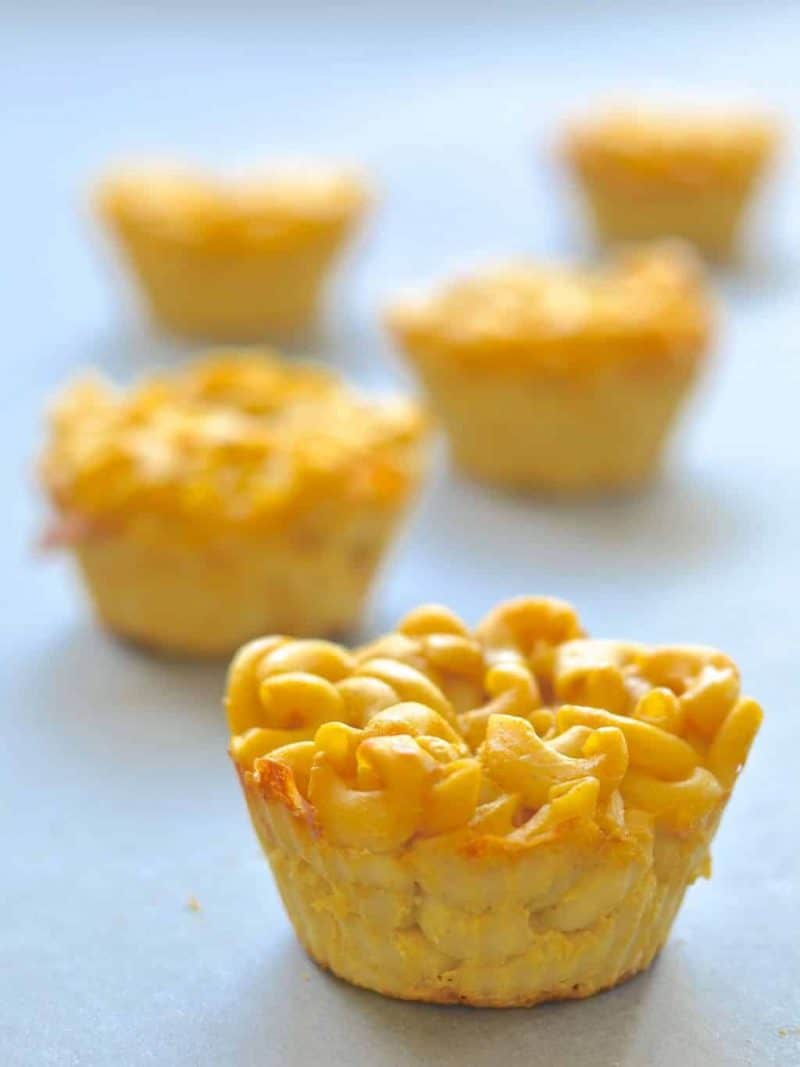 For a cheesy treat that is also dairy-free, whip up some of these vegan mac and cheese bites. They can be made to be gluten-free as well.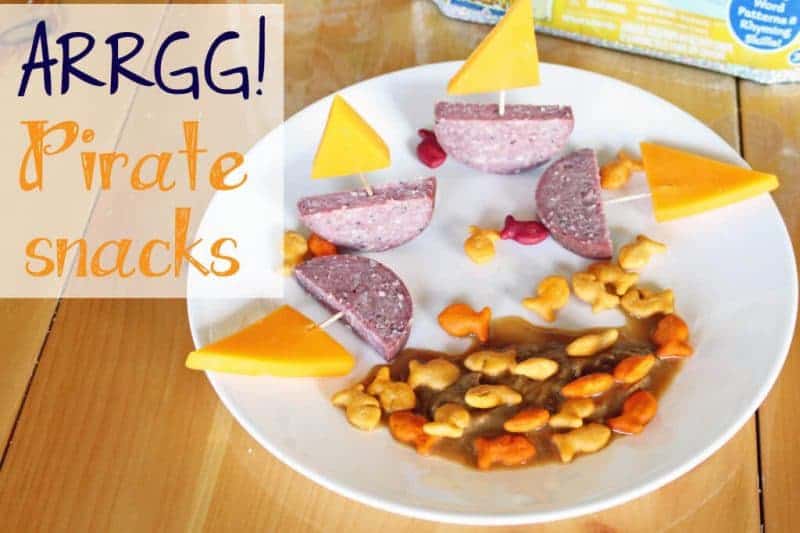 Arrrrgh! Have a kiddo that is a pirate-lover? They will love this creative after school pirate snack.
This easy Eggo apple quesadilla recipe combines fruit and cheese for a winning after school snack combination.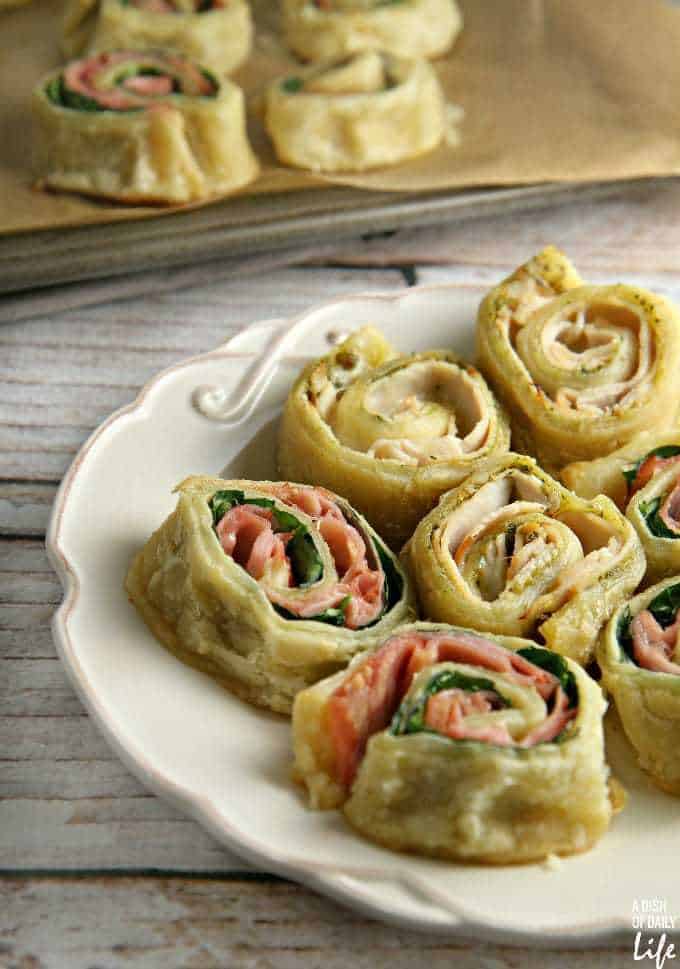 Serving up a plate of these tasty puff pastry snack roll ups will keep the kids satisfied until dinner.
After-School Snack Ideas Using Fruit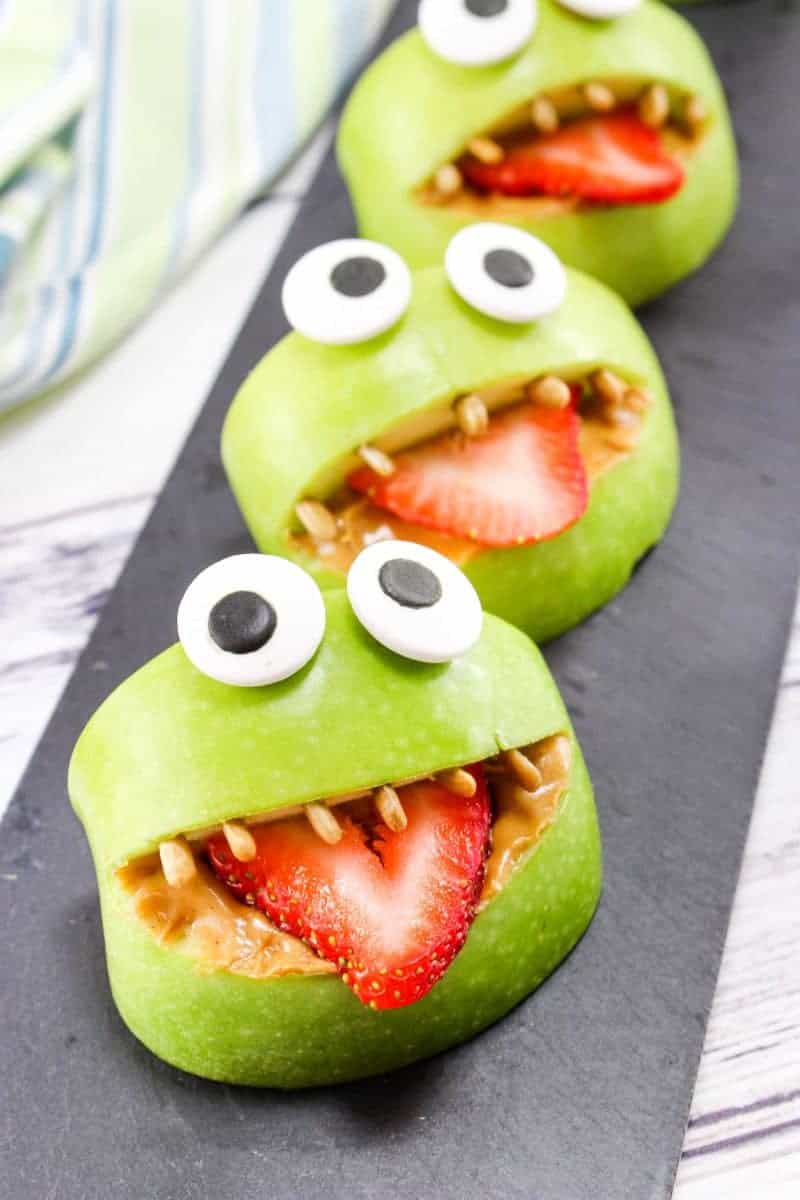 The kids will get a kick out of these fun monster apple bites. This after school snack recipe combines apples, strawberries, peanut butter, and sunflower seeds to make this spooky treat.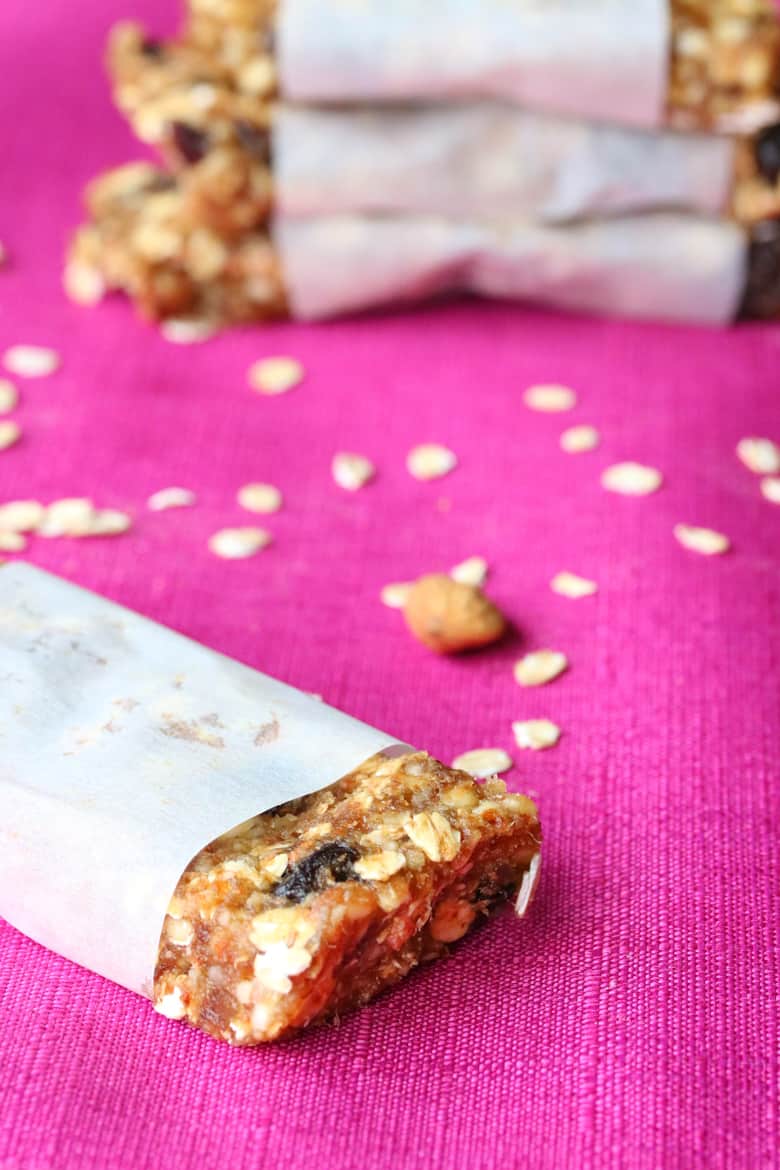 No-Bake granola bars make a great after-school snack option. These cherry almond bars are packed with rolled oats, dried cherries, and almonds for a healthy and filling snack option. The bars can be easily made gluten-free as well.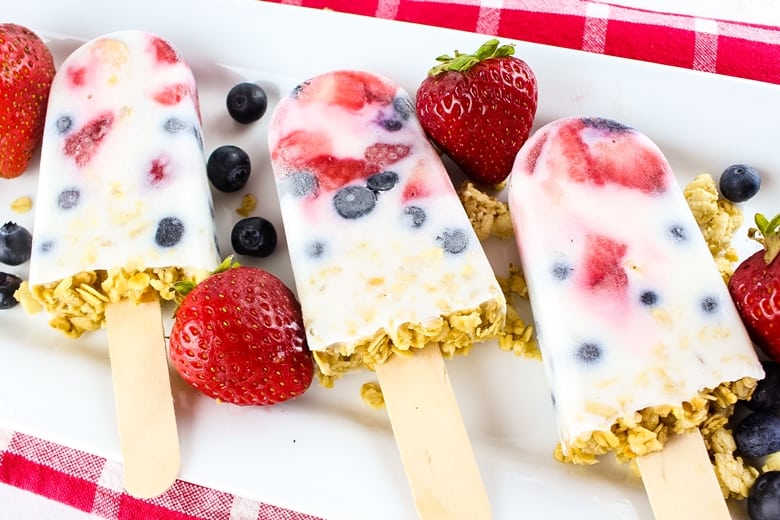 On a hot afternoon, nothing beats an ice-cold treat. Skip the ice cream and make the kids a batch of these yogurt, berry, and granola popsicles instead.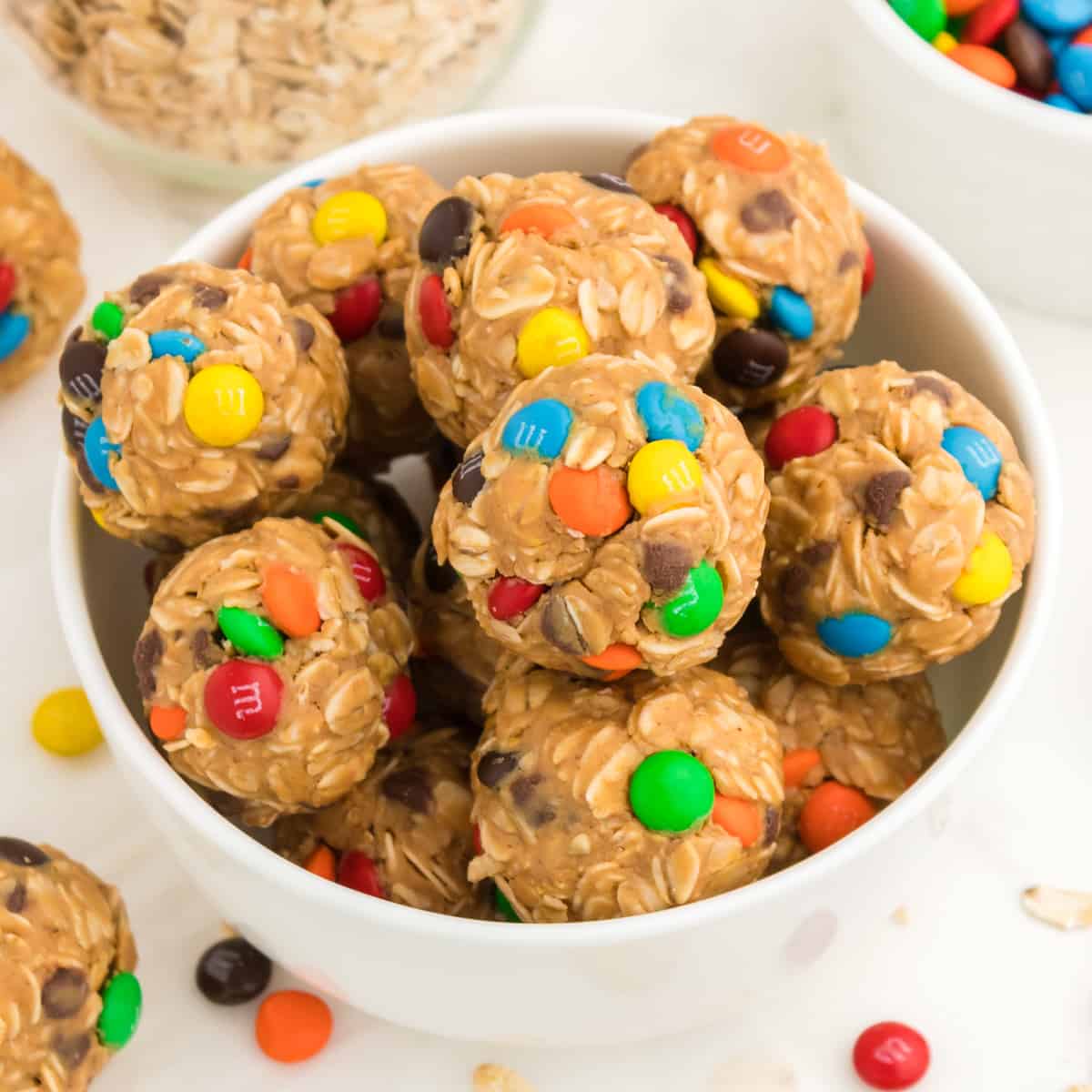 These no-bake monster energy balls are the perfect grab-and-go snack for busy families. With just 5 ingredients and 10 minutes, you can whip up a batch of more than 20 energy balls to enjoy as a quick afternoon snack or lunchbox treat.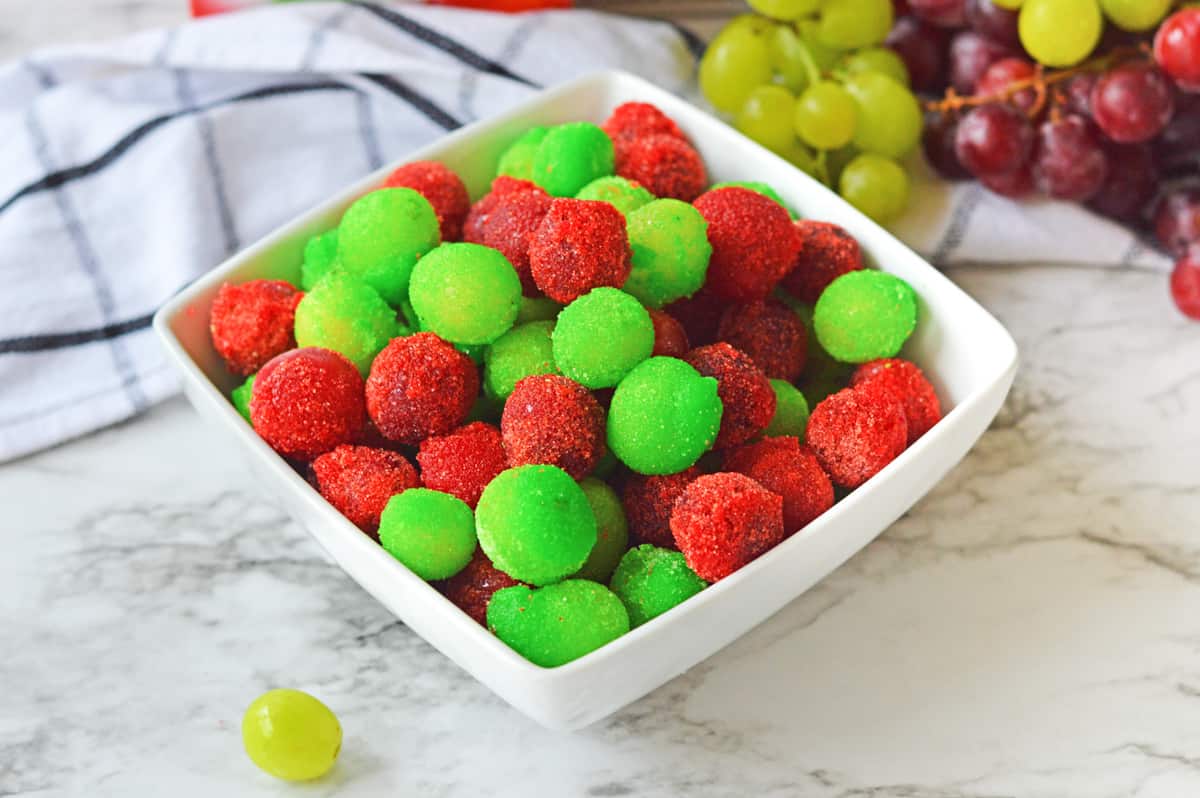 Turn grapes into candy with this easy 2-ingredient candy grape recipe. Candied grapes are incredibly simple to make with your choice of jello mix and make for a fun treat for the kids. They are so yummy that you will forever you are even eating fruit!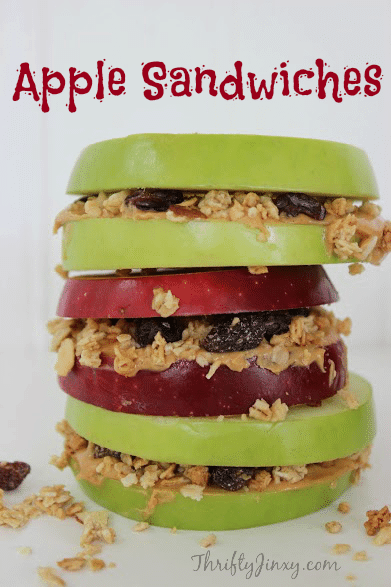 Nutritious apple sandwiches are easy to make using just 4 ingredients. In fact, they are so easy to make that the kids can even help put them together too.
Swap out potato chips for these baked apple chips. So easy to make and much better for you as well.
Another fun twist on sushi are these easy banana sushi rolls. You can't beat how quick they are to make – this back to school snack only takes 5 minutes to make!
When it comes to after school snack ideas, it doesn't get much simpler than these Nutella banana bites. This quick and easy recipe incorporates bananas and raspberries in a bite-sized snack idea that is perfect for serving the kids after school.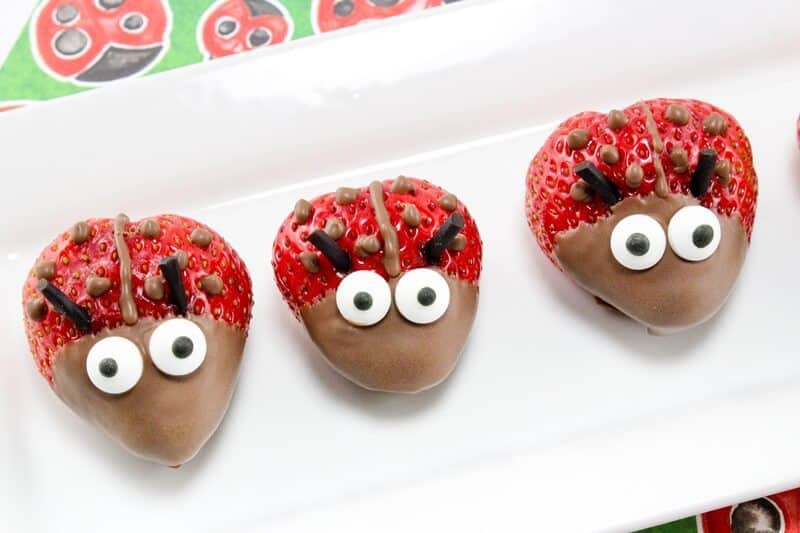 Or why not transform strawberries into ladybugs for a fun after school treat? These strawberry ladybugs are actually quite easy to make too.
Is it just me or does eating a parfait make you feel as though you are eating a dessert? This peanut butter and fruit parfait recipe is perfect for the kids to enjoy before starting their homework.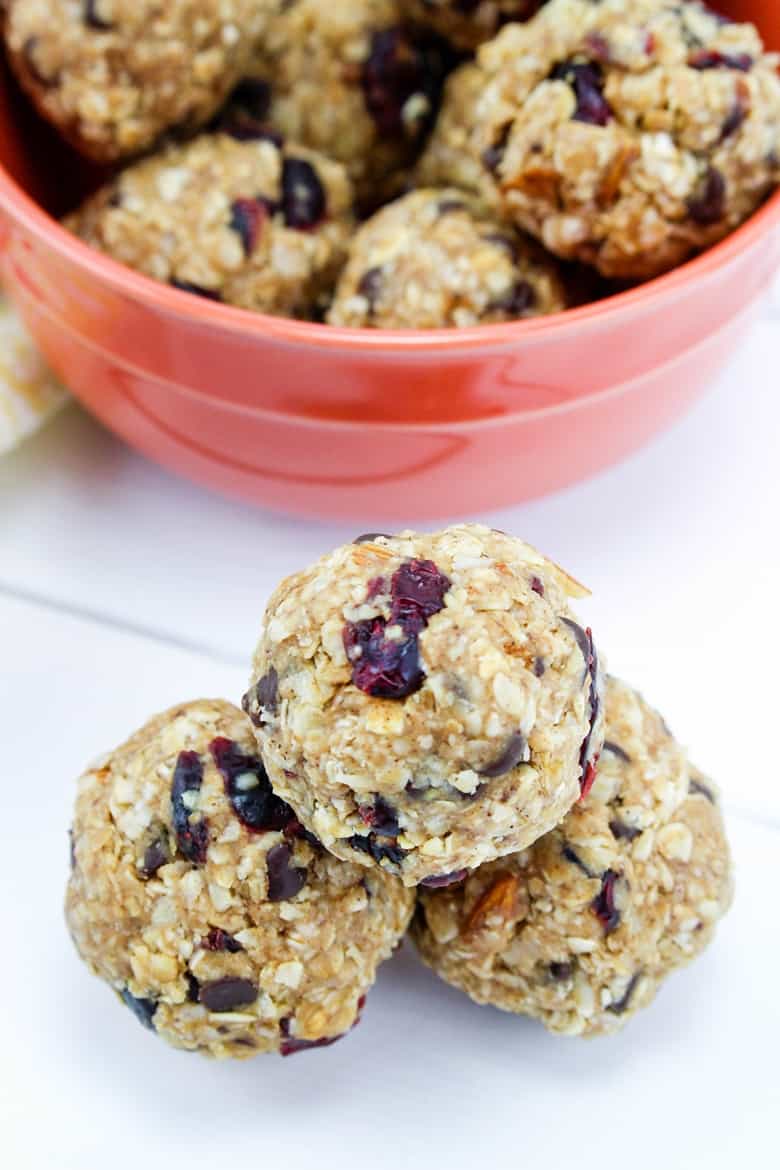 These easy-to-make, no-bake energy balls are packed protein, making them a healthy after school idea for the kids.
Packed with peanut butter, these chocolate fruit bites are tasty and nutritious. They are also the perfect size for little hands!
These three bears Nutella snacks are not only adorable, but they are delicious as well. I mean who can resist Nutella?
Smoothies are another great after school snack option. This pineapple cherry smoothie is easy to make and packed with 1/2 a cup of kale. Shhhhh don't tell the kids!
Another great option is a strawberry banana smoothie with Greek yogurt. Easy to make and so yummy the kids will be begging you to make it again and again.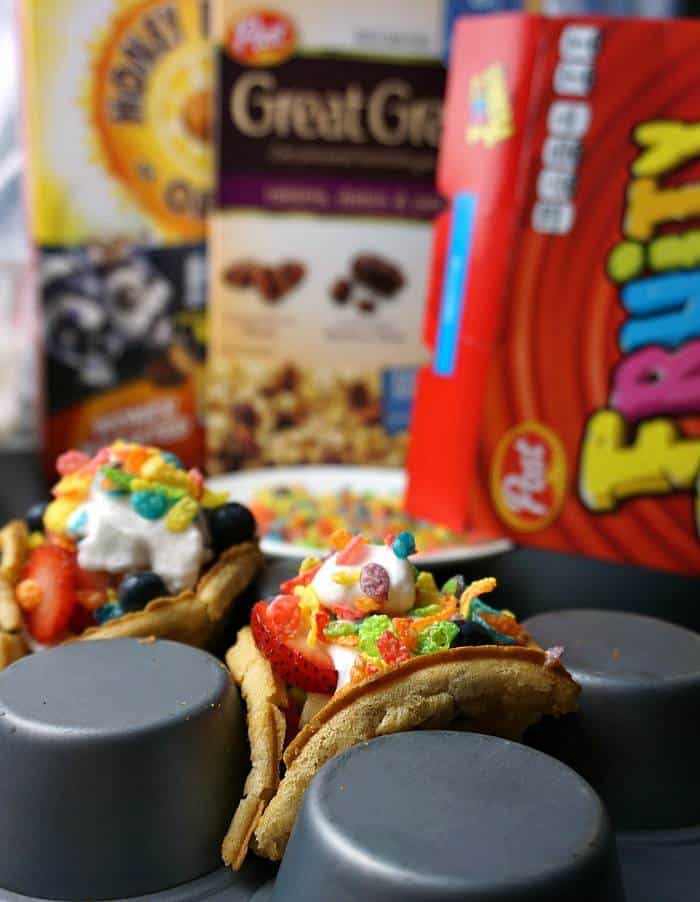 Rainbow tacos are a fun and colorful after-school snack that the kids can help to make. Plus, they are totally vegan and gluten-free as well!
These easy banana granola snacks dress up bananas by adding some delicious toppings, making for a nutritious treat.
With only 3 ingredients these homemade fruit roll-ups are easy to make and nutritious too.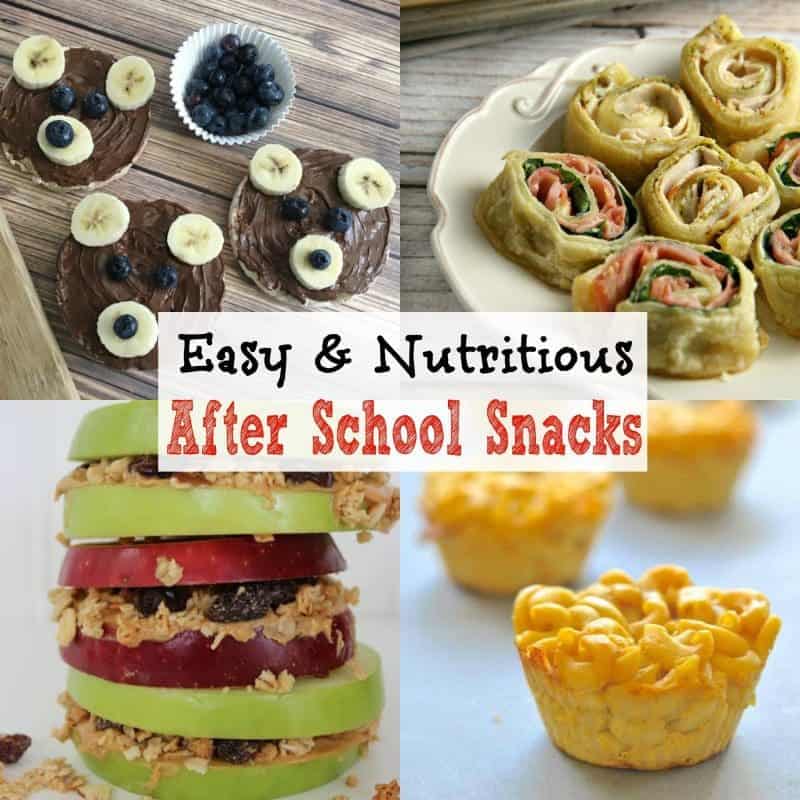 I hope you found plenty of easy after school snack ideas that your kids will enjoy.
What are your kids' favorite after school snacks? Let us know in the comments below!