This blog has been sponsored by Nature's Bounty® Earthly Elements™. I have been compensated by Nature's Bounty, and free products were provided by Nature's Bounty for review.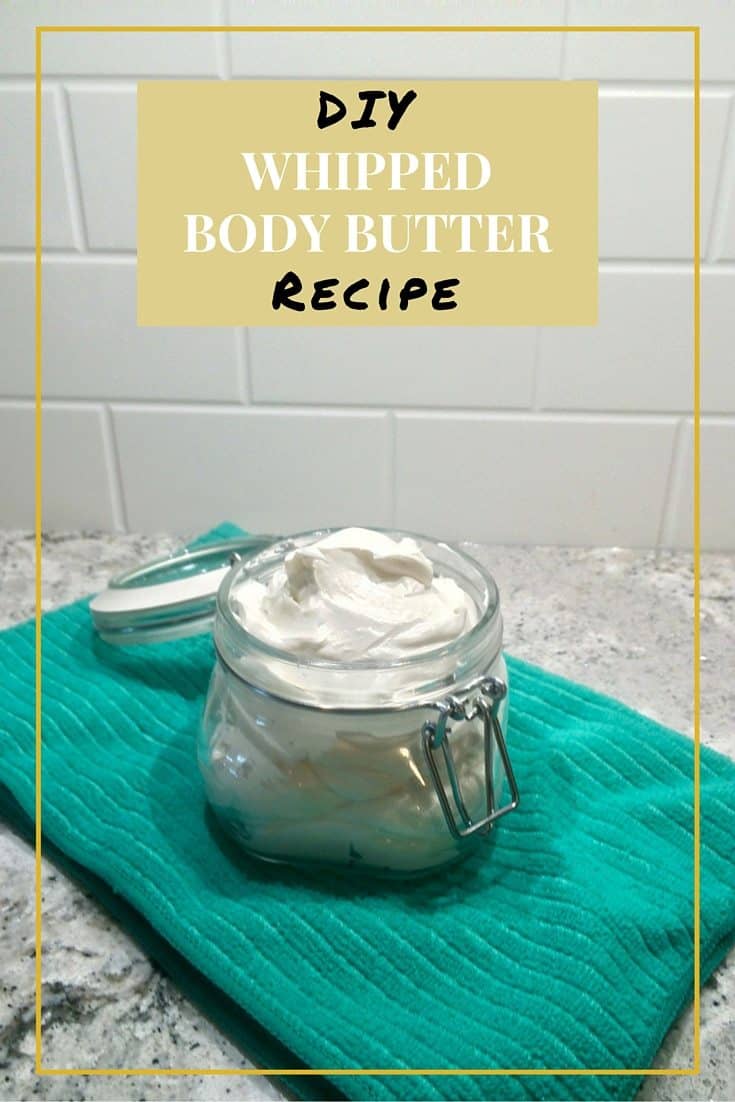 Give me a nice, thick body butter and I would choose it over a body lotion any day. Just a little bit goes a long way and it keeps my skin moisturized and soft all day long.
It turns out that making homemade DIY whipped body butter is super easy. Plus, when I make my own whipped body butter I can ensure that it uses only the best natural ingredients.
This recipe is for classic body butter. If you want to try something a bit more fun and colorful, check out this unicorn whipped body butter tutorial.
To make this body butter you will need: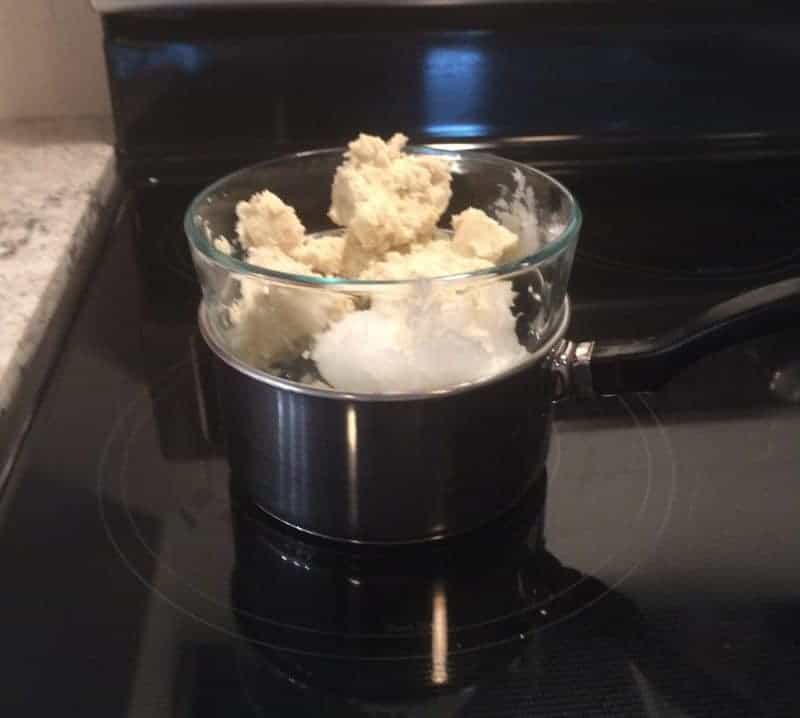 The first step to making homemade whipped body butter is melting your organic raw shea butter and coconut oil in the top of a double broiler. As you can see, I make my own double broiler by bringing a saucepan of water to a boil and then placing a Pyrex bowl on top of the saucepan.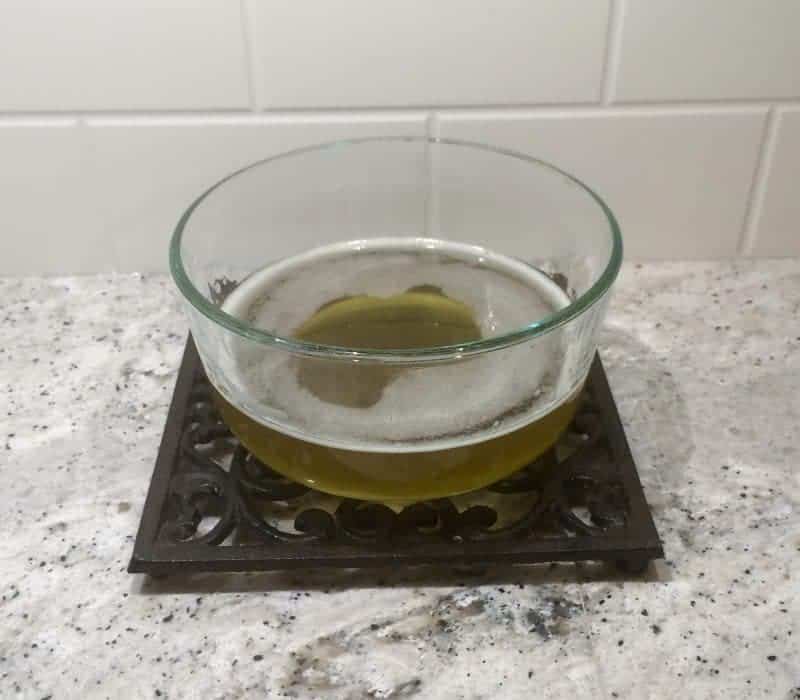 Once the shea butter and coconut oil are melted, remove them from the heat and allow them to cool for 15-20 minutes.
Next, stir in your essential oils. I like to use Nature's Bounty® Earthly Elements™ aromatherapy essential oils. Earthly Elements makes high quality, 100% pure essential oils that are also very affordable and conveniently available at Walmart. For this whipped body butter recipe I am using Earthly Elements Sweet Almond Oil, and Jasmine, Lavender, and Chamomile essential oils.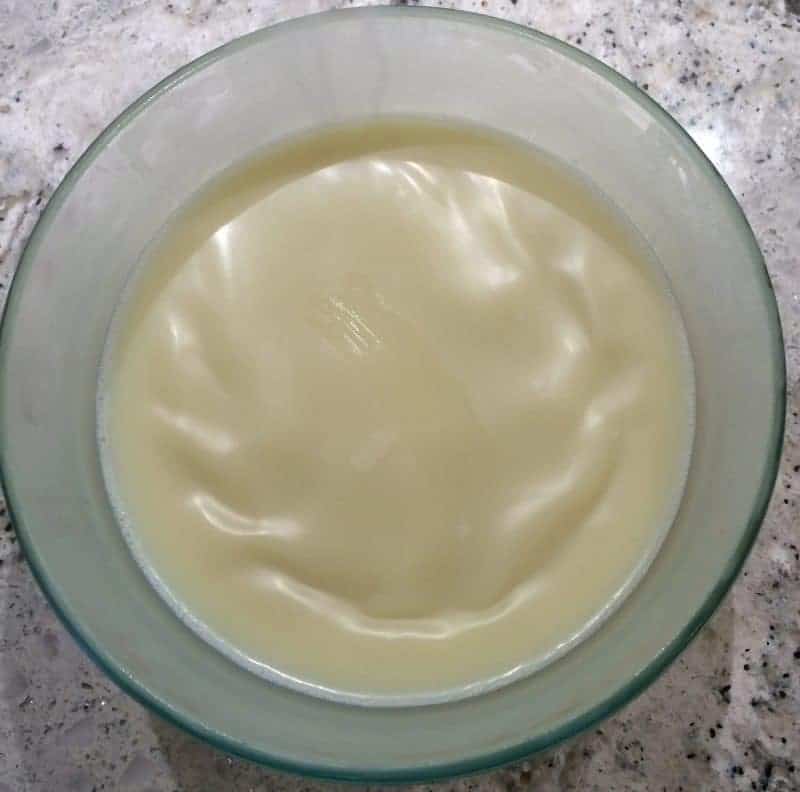 At this point the mixture needs to be placed in the freezer until it becomes partially solidified. This usually takes about 20 – 30 minutes. It is important to make sure that it isn't too watery because then it will not whip correctly and reach the desired consistency. It is also important to make sure it doesn't solidify too much since then it won't whip at all. It is key to remove it from the freezer when it is just partially solidified (see picture).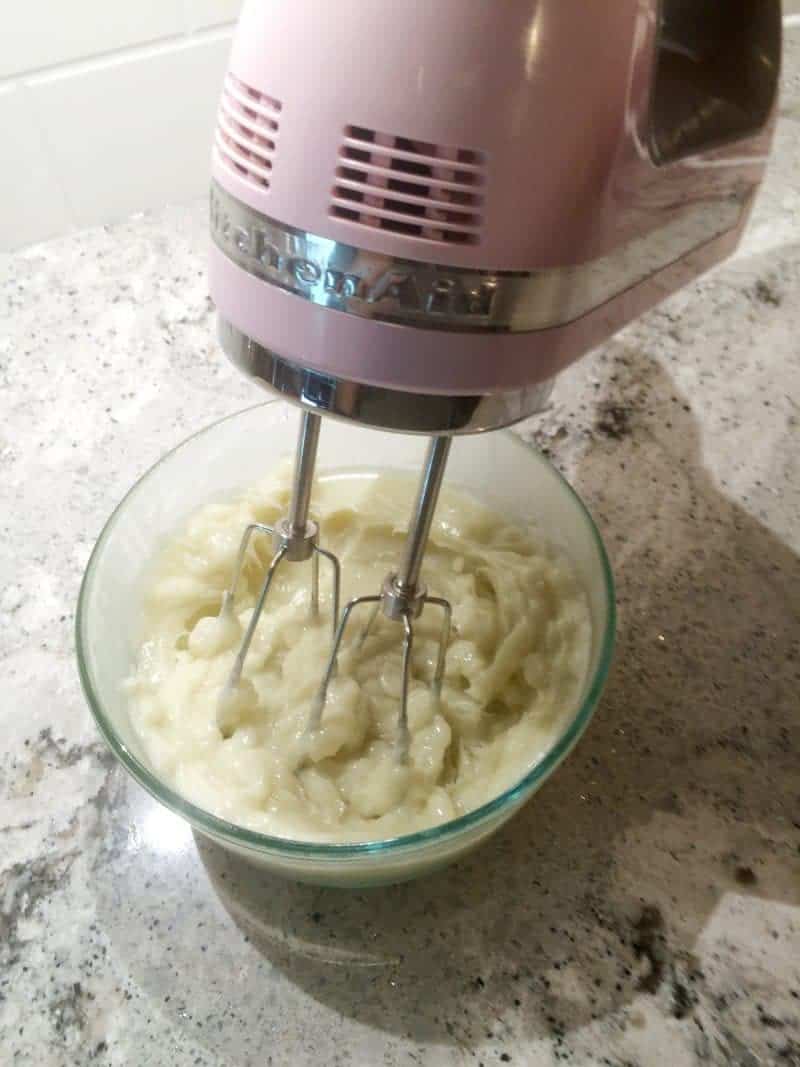 Next, whip the mixture until it reaches the desired butter-like consistency.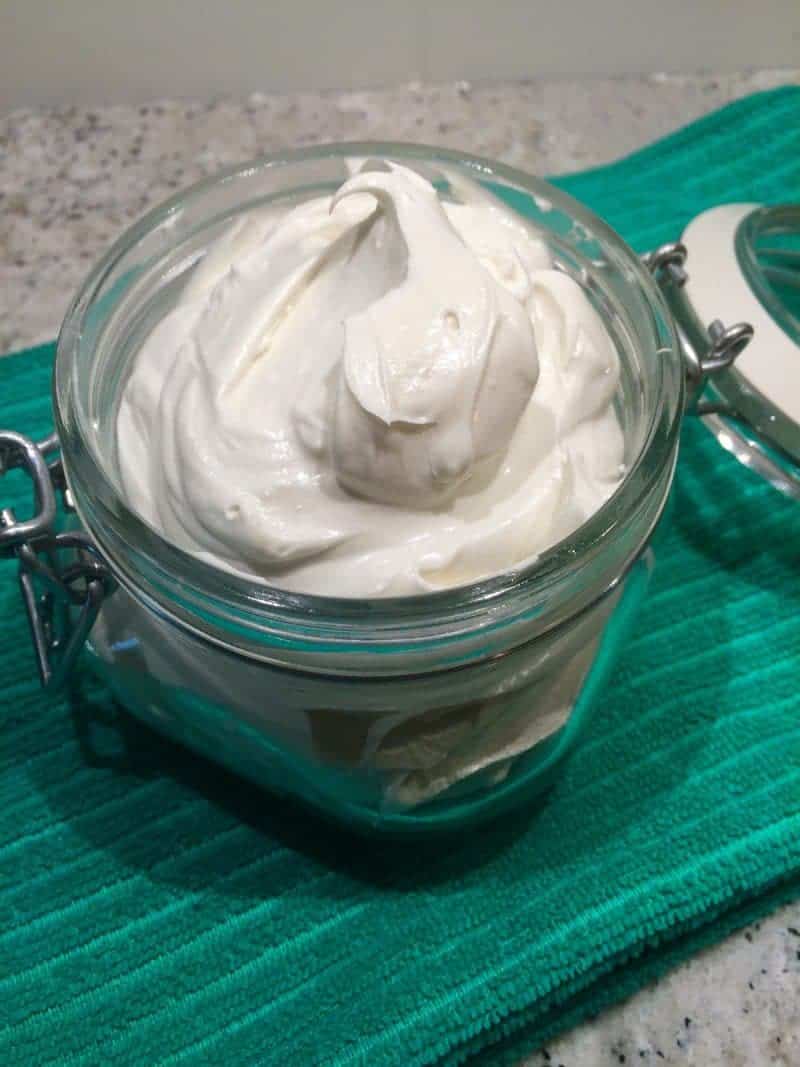 Finally, spoon the body butter into a clean glass jar.
Voila! DIY Whipped Body Butter! That was pretty easy wasn't it?!
The fun thing about making homemade DIY whipped body butter is that you can customize the scent. Aroma not strong enough? Just add a few more drops of essential oil. Looking for a refreshing body butter? Try Peppermint Oil instead.
Enjoy your homemade whipped body butter and be sure to check out my post on 10 Awesome Ways to Use Essential Oils in Your Home if you are looking for more fun and creative ways to use essential oils in your everyday life.
Check out our other easy DIY recipes: