Get headache relief naturally with a nice hot bath and a homemade headache bath bomb. Made with soothing lavender and peppermint essential oils, this natural headache remedy is easy to make right at home.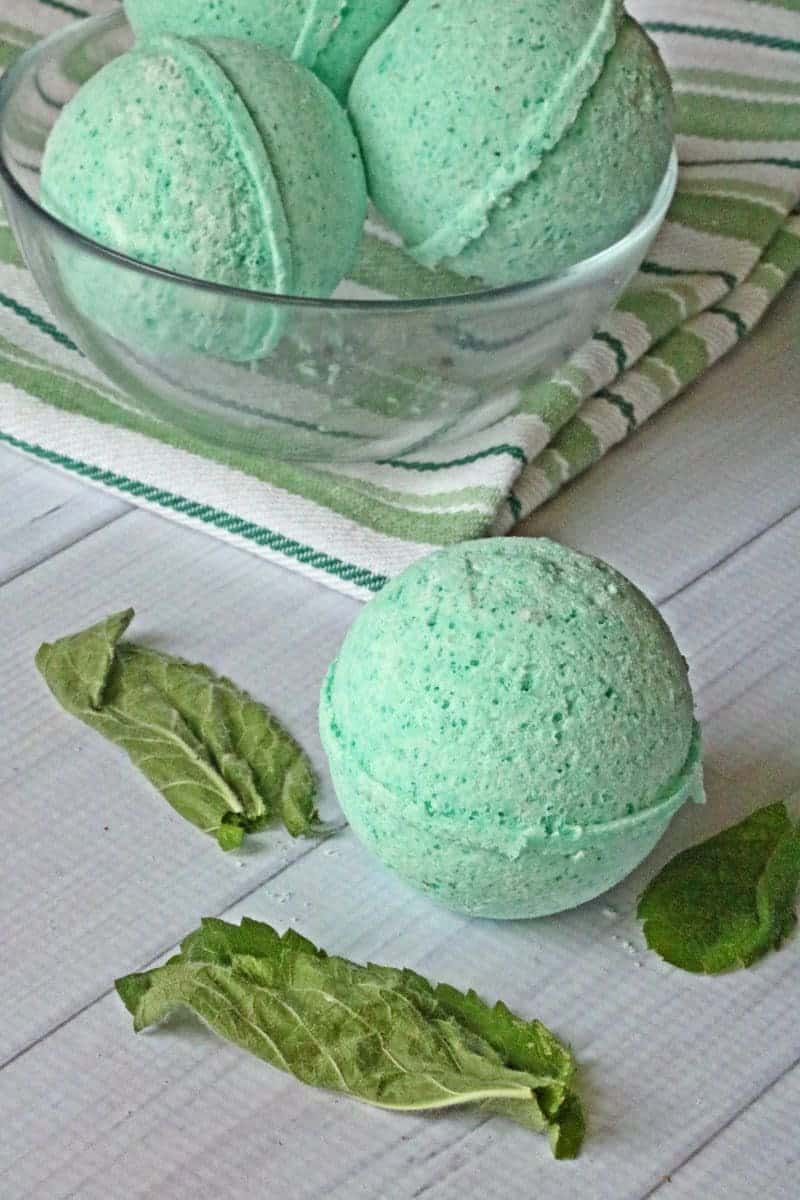 It's so nice to be able to run a hot bath and relax when you have a headache. The hot water can be soothing and can certainly help provide some relief.
However, if you want to really set yourself up for maximum relief, why not add a soothing headache bath bomb? These DIY bath bombs are made with essential oils to help soothe and provide relief.
Of course, you can purchase headache bath bombs in some specialty stores. But, you can also make them right at home for far less money. Best of all, when you make these essential oil headache bath bombs at home, you know exactly what's in them.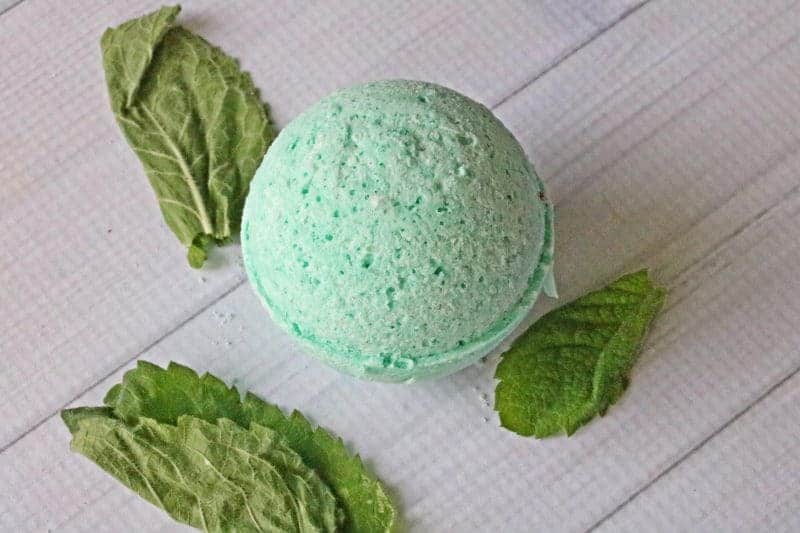 Essential oil bath bombs are easier to make than you might have thought. You can find almost everything you need in most big box stores. You can also play around with the ingredients to create something that helps whatever symptoms you're having. Spend a bit of time learning about essential oils so you know which ones to add.
These headache bath bombs are not only great for your own baths, but would make a wonderful gift. What girlfriend wouldn't love getting a bath bomb to help with her relax and soothe away tension and headaches? You can place several of these bath bombs in a gift bag or add them to a gift basket that has a relaxation theme.
You could even use a press like we did with these moon cake press bath bombs to give them a floral look.
Either way, these headache bath bombs will be a big hit.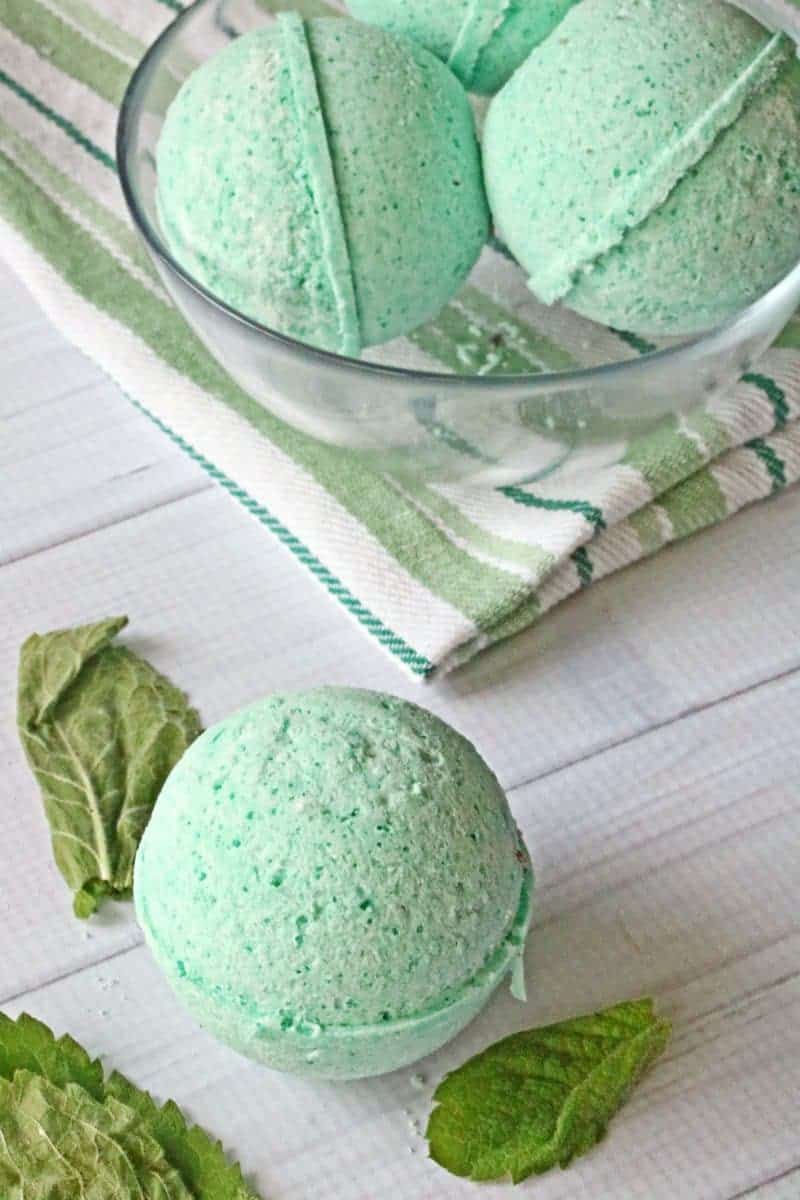 Headache Bath Bomb Ingredients
How to Make Headache Bath Bombs
This recipe will make 4 large bath bombs or 9 small bath bombs.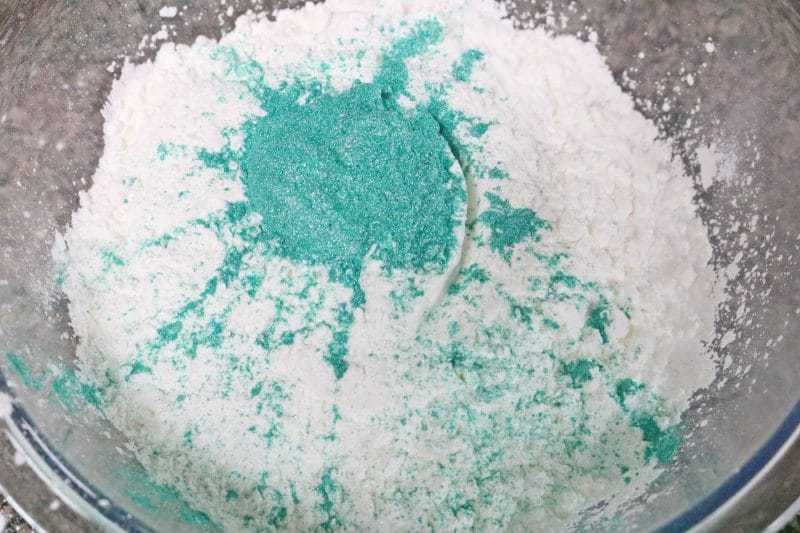 1. In a large glass mixing bowl, combine all dry ingredients and mix well, making sure that there are no clumps.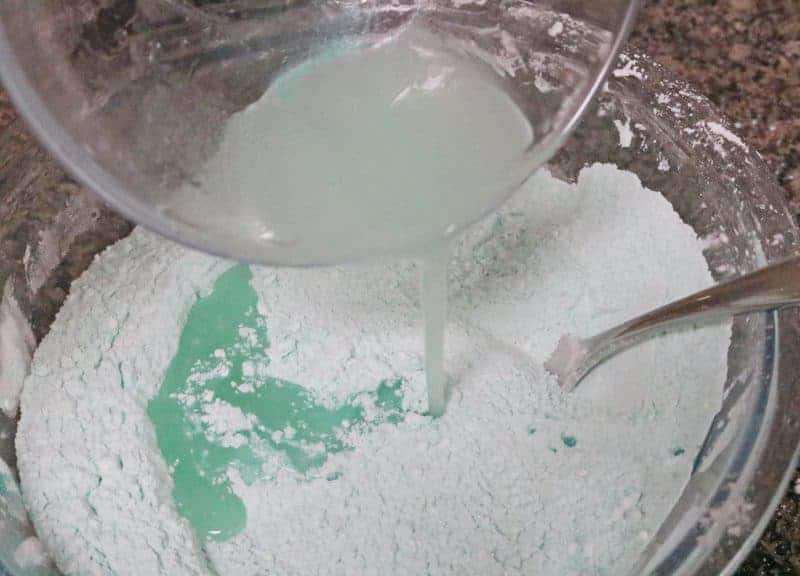 2. In a small glass bowl, combine the almond oil, essential oils and witch hazel. Whisk until combined.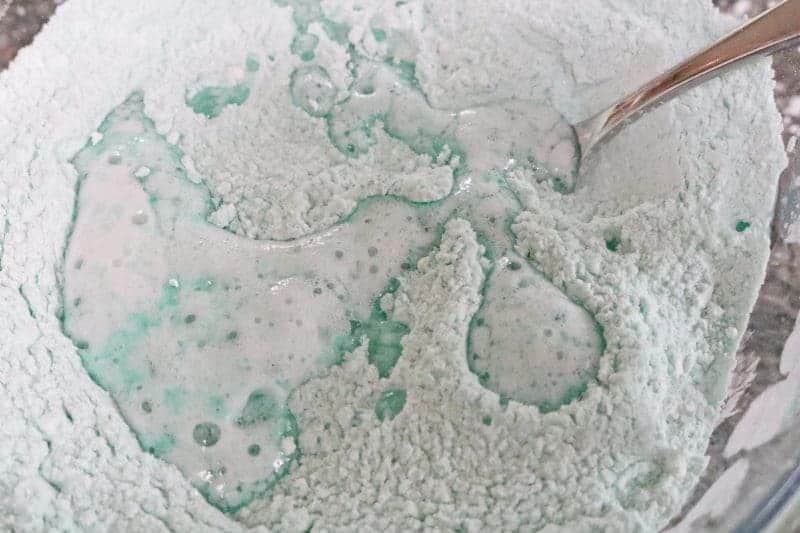 3. Pour the liquid mixture into the large bowl with the dry ingredients. You will see it begin to fizz when the liquid mixture touches the dry ingredients.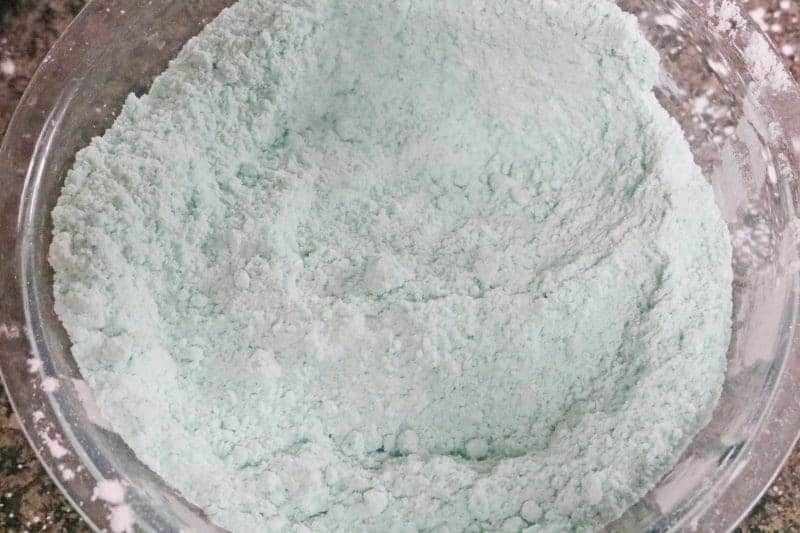 4. Mix using a fork, or your hands, until the mixture is well combined and somewhat moist.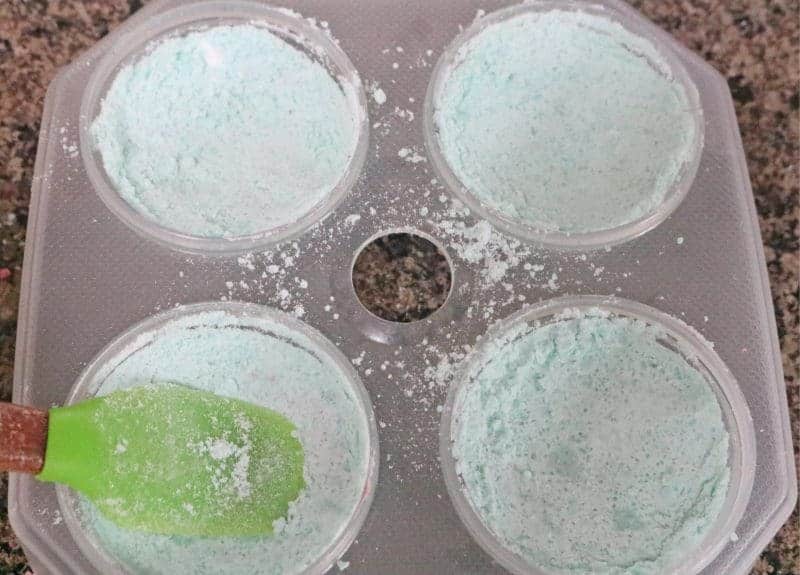 5. Prep your molds and use a spoon to fill the molds halfway. Using a silicone spatula, press the mixture into the molds firmly. Spray each mold with a small bit of water (one spray) and press down again to make sure they're firm.
Be careful here – using too much water will cause the bombs to lose their fizz. And if you don't press down firmly, the bombs will not hold together.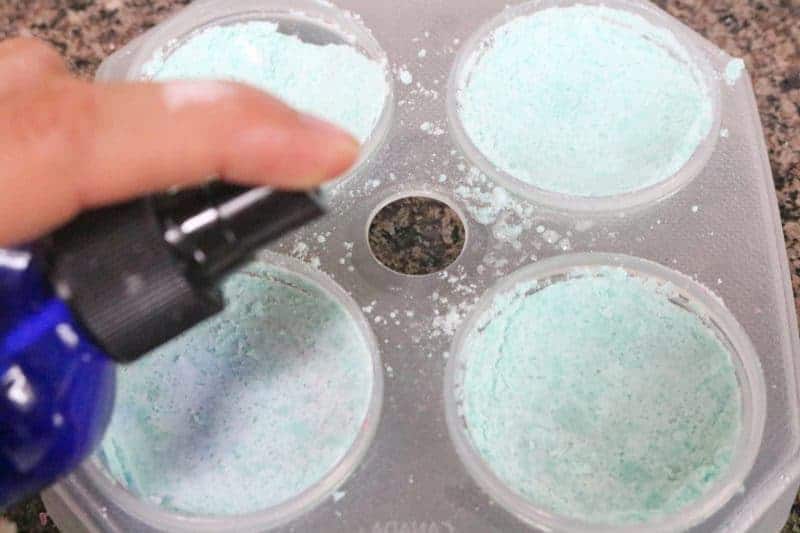 6. Divide the rest of the mixture into the molds and again press down firmly. Spray the top with water and press down again.
7. Close the molds. Let set for 24 hours before removing from molds.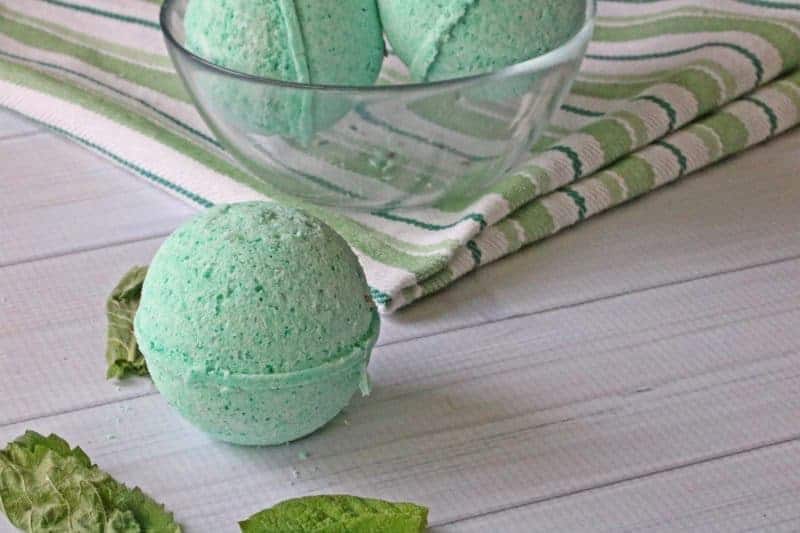 Note: from the mica powder and the almond oil these bombs will leave your bath a bit slippery- so take caution when getting out!
Shop Headache Bath Bomb Supplies:
Bath Bomb Kit Including Bath Bomb Molds
Mica powder for bath bombs
Bath Bombs Silicone Mold 9-Cavity Spherical
Sweet Almond Oil by Sky Organics 100% Pure
Radha Beauty Lavender Essential Oil Therapeutic Grade
Radha Beauty 100% Pure Peppermint Essential Oil
Epsom Salt By Sky Organics – 100% Pure. Non-GMO
Milliard Citric Acid – 100% Pure Food Grade NON-GMO
Anthony's Organic Cornstarch
Arm & Hammer Pure Baking Soda
T.N. Dickinson's 100% Natural Witch Hazel
Glass Spray Bottles
Pyrex 3-Piece Glass Mixing Bowl Set
Do you have any great natural headache remedies that you use for headache relief?
If so, let us hear 'em in the comments below!
Check out our other easy DIY recipes:
Pin for Later: