Love Coupons for Valentine's Day
Posts may contain affiliate links, meaning that I may earn a commission if you use a link provided.
Love coupons are a perfect gift for him or her. Download these free printable love coupons to make your own Valentine's Day coupon book for your loved one this Valentine's Day!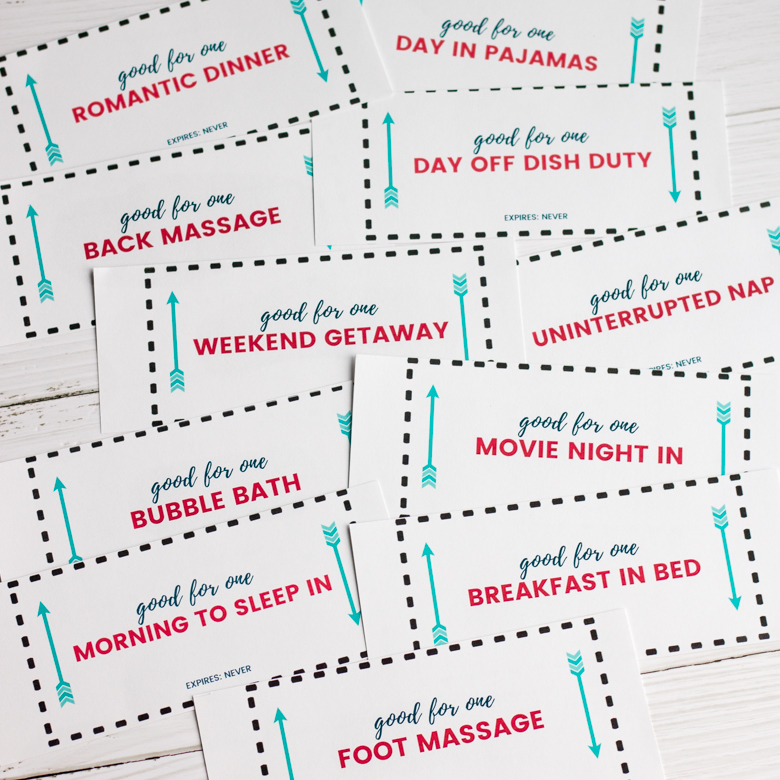 If you are having trouble thinking of what to get your husband, wife, boyfriend, or girlfriend for Valentine's Day, consider this DIY coupon book. It makes a great gift idea for both men and women.
>> RELATED: Valentine's Day Coupons for Kids
Love Coupon Book
The printable coupon book template contains a cover, 11 coupons, plus a page of 3 blank coupons so that you can add your own if you desire.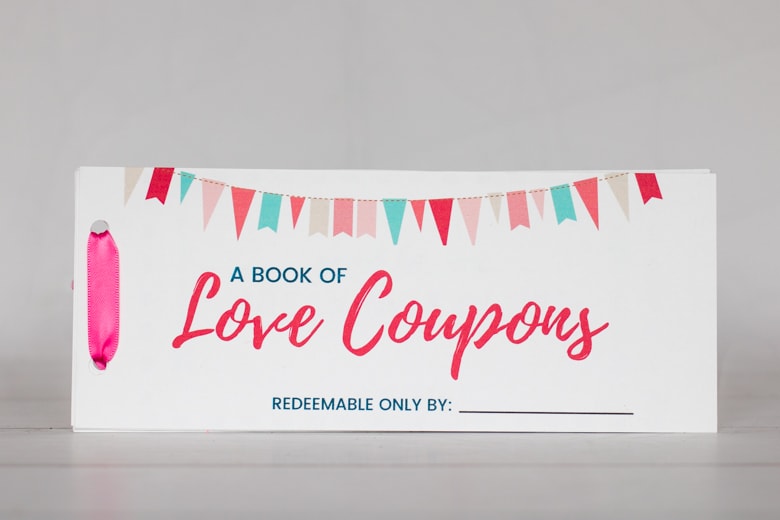 Each Valentine's coupon entitles your loved one to a special treat, with no expiration date.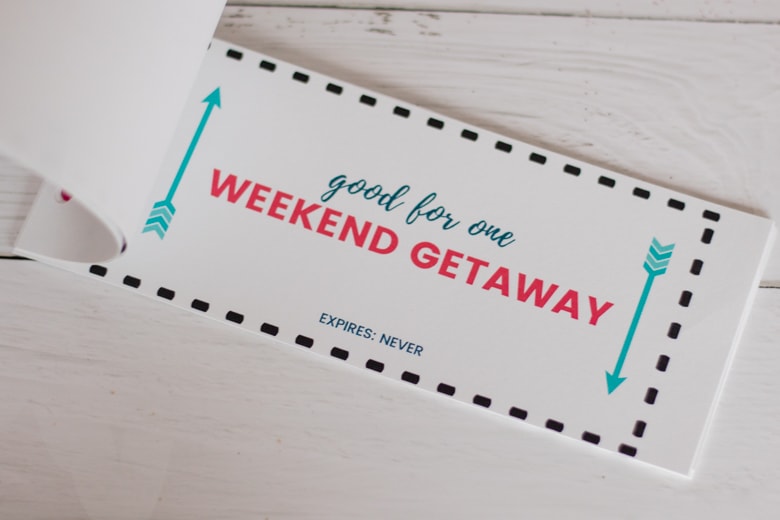 Love coupons included:
bubble bath
romantic dinner
back massage
day in pajamas
breakfast in bed
day off dish duty
movie night in
uninterrupted nap
weekend getaway
foot massage
morning to sleep in
Feel free to leave out any of the gift coupons that aren't a good fit for you or your loved one (I know not everyone is a fan of giving foot massages!).
DIY Love Coupons
And use the blank DIY love coupons to fill in some coupons yourself to make your coupon book extra personal.
Need more blank coupons? Just print out the last page of the PDF multiple times.
How to Make a Love Coupon Book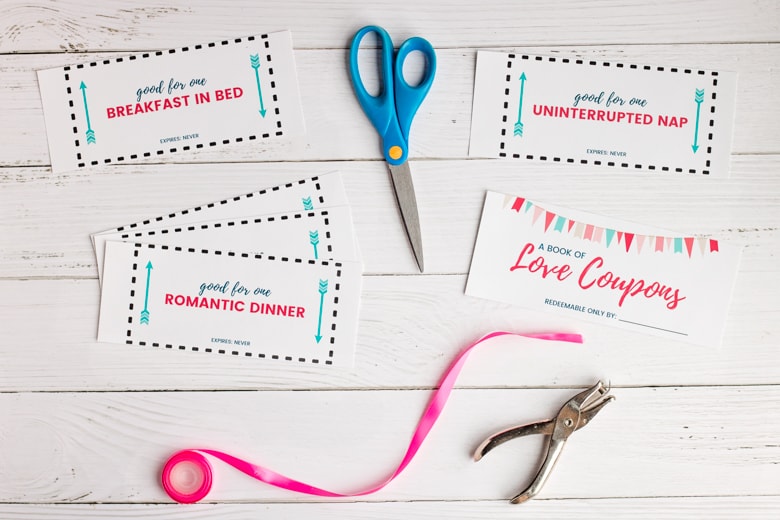 If you are short on time and need a last-minute Valentine's Day gift, just print out the coupons on regular paper, cut each out, and place them in a large envelope or box for a quick and easy gift!
More Free Valentine's Day Printables:
Pin for Later: