You Rule Valentines — a creative non-candy Valentine's Day Gift idea perfect for the classroom, made with rulers and the free printable gift tags available below!
You Rule Valentines
These DIY ruler valentines are perfect for teachers looking for a fun and inexpensive Valentine's Day gift idea for the kids in their classroom. They are also great for parents to make for their children to hand out to their classmates on Valentine's Day.
Either way, these non-candy Valentines will be a hit! Rulers really are the perfect gifts for a classroom!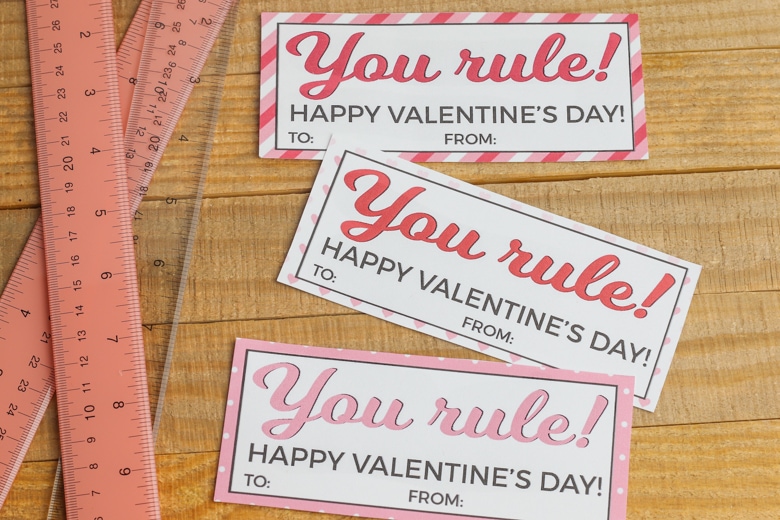 How to Make Ruler Valentines
You will need:
Instructions
Download the "You Rule" printable valentines here.
Print them out on cardstock and use scissors or a paper trimmer to cut them out.
Use an X-Acto knife to carefully cut a slit on each end which you will later use to slide the ruler through.
Fill out, or have your child fill out, the "to" and "from" area on each valentine.
Slide a ruler through each valentine.
Pin for later: