The best classroom valentine ideas for kids or teachers to make and give out to their classmates at school. Over 25 Valentine's Day ideas including both candy and non-candy treats and toys!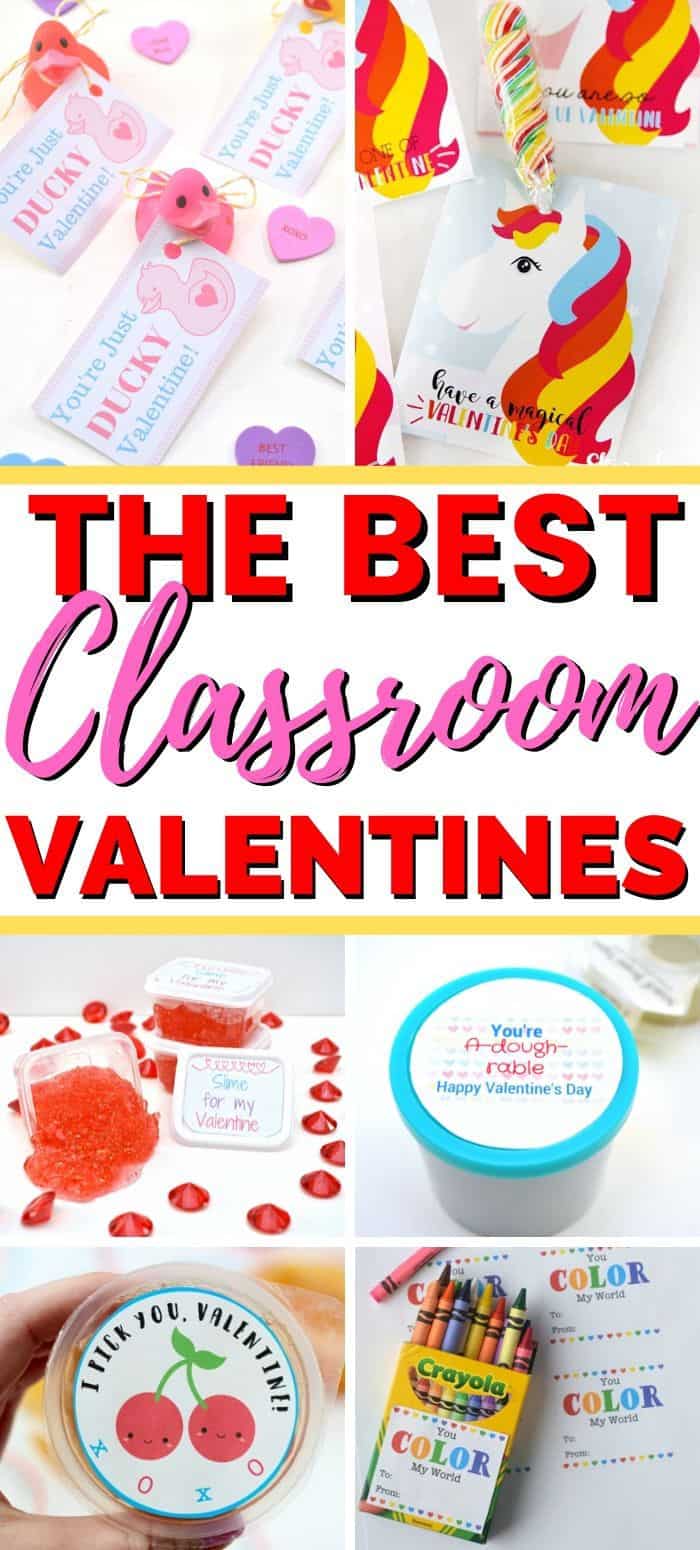 While you could purchase a set of pre-made Valentine's Day cards for your child's class, DIY valentines like the ones below are so much more fun and creative. Plus, kids love the little treats or toys that come with them!
If you would prefer printable valentines that do not need to be paired with a toy or treat, head to this huge list of free Valentine's Day printables.
Classroom Valentine Ideas
Whether you are looking for a sweet treat or a school-inspired gift, you will find 25+ of the best classroom Valentine's Day ideas below!
Many of these ideas are paired with a free printable that makes preparing your DIY valentines quick and easy.
Order Classroom Valentines on Amazon
If you would prefer to order premade classroom valentines, I scoured Amazon for ideas and these are a few of my favorites.