100 Word Printable Word Search
Posts may contain affiliate links, meaning that I may earn a commission if you use a link provided.
This 100 word word search PDF is the epitome of a hard word search puzzle. Hidden to find are the names of 100 common items found around the house.
Word search puzzles like this are a fun and often relaxing way for kids and adults alike to unwind and pass some time.
While I have a bunch of free word search printables available for download, this one is the most difficult by far.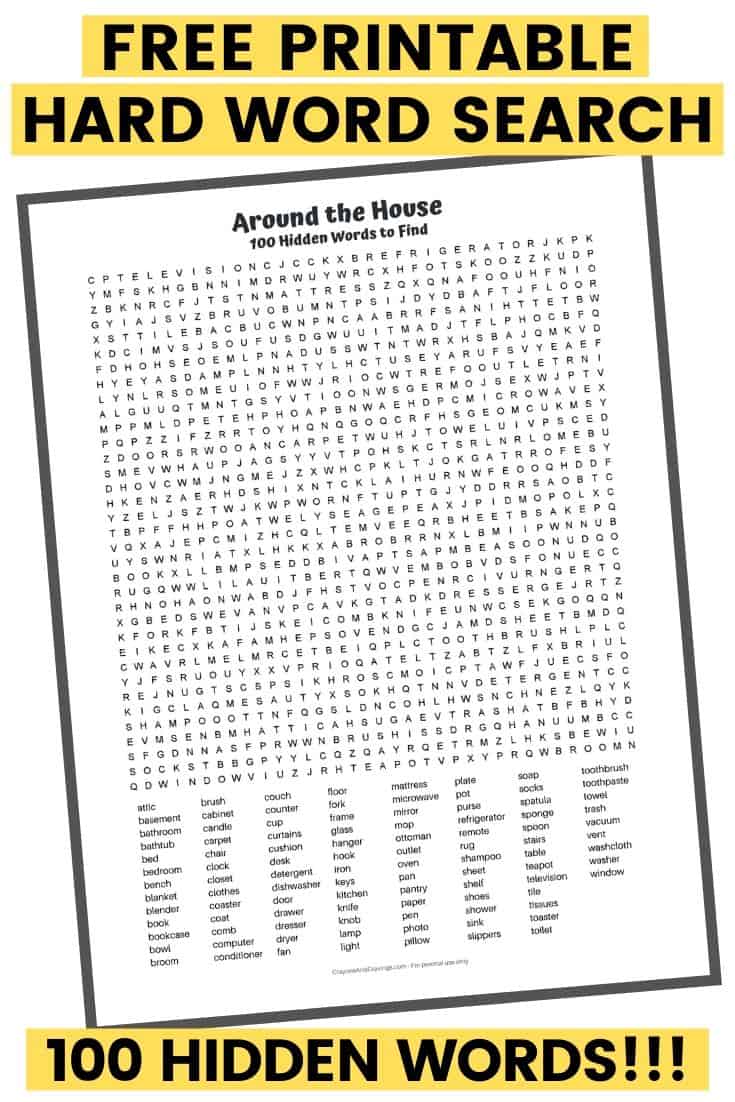 100 Word Printable Word Search
This hard word search is packed with 100 different words to find, making it very challenging and time-consuming.
The words are all things that one would find around the house. So no crazy or obscure words… just common items.
While I won't list all 100 of the hidden words out here, the following is a sample of the type of words hidden in the puzzle:
bowl
computer
pillow
refrigerator
basement
bed
mirror
sponge
The words are hidden going horizontally, vertically, and diagonally. But no words are hidden backward — only forward.
Considering how difficult this word find is, I would consider it only for teens and adults.
How to Download PDF & Print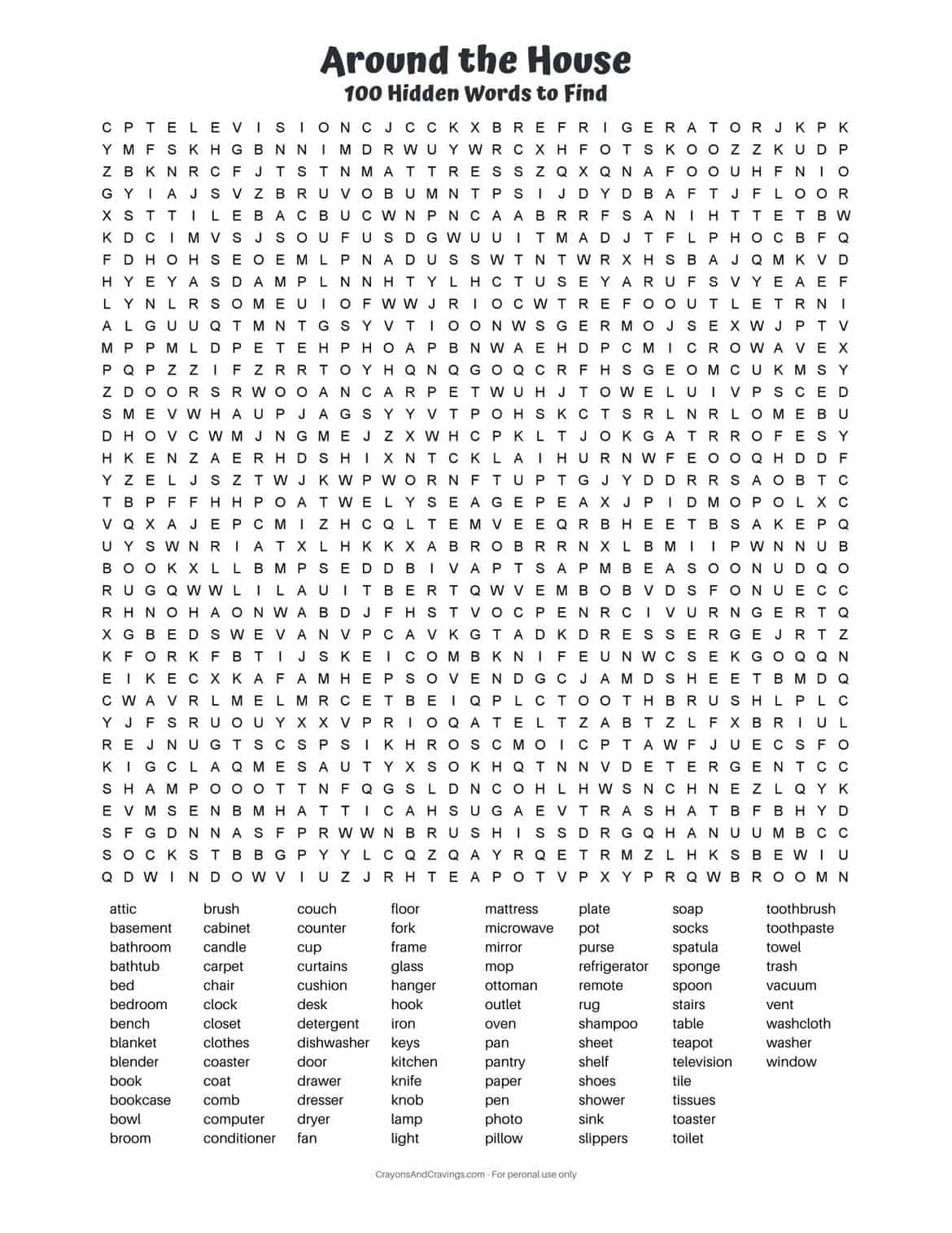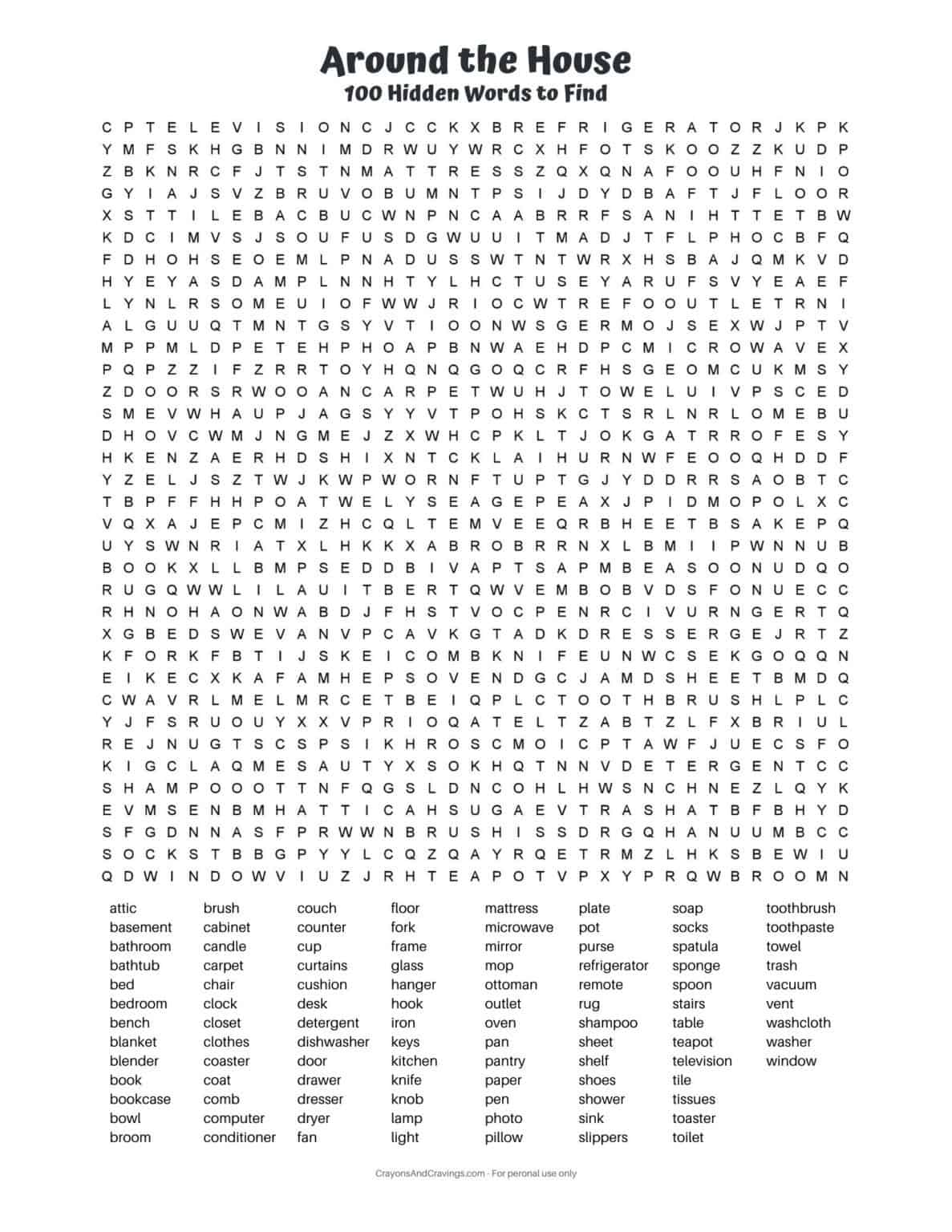 Click here to download the PDF.
Then, open the file and print it out on a regular sheet of printer paper.
Answer Key
Having difficulty finding some of the 100 words hidden in this word find?
Instagram user _.lostpanda._ was kind enough to share a shot of their completed word search puzzle for everyone to use as an answer key.
Thank you _.lostpanda._ 🙂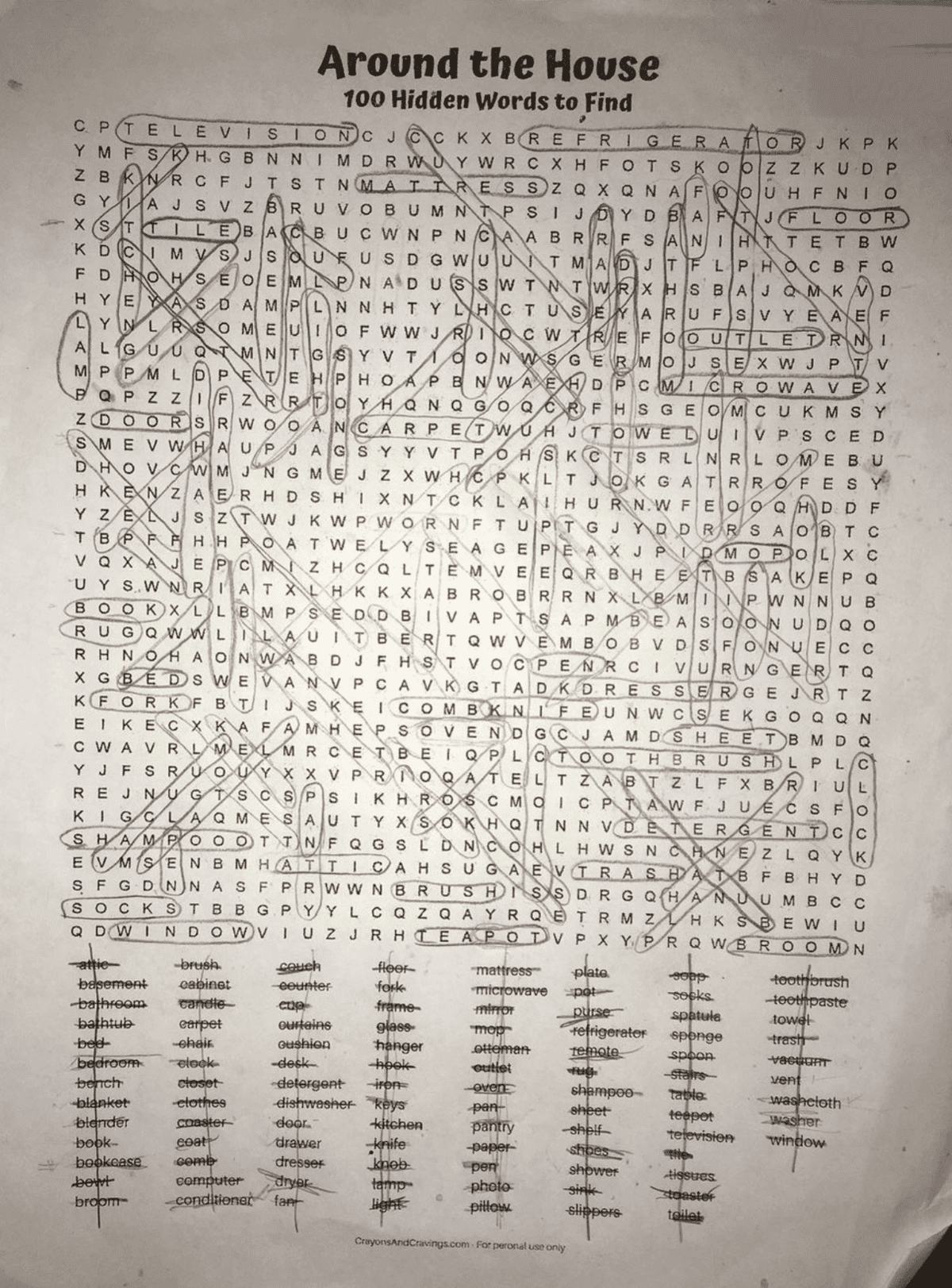 More Free Printables You Might Enjoy