Posts may contain affiliate links, meaning that I may earn a commission if you use a link provided.
Zoo animals word search free printable for kids with 24 zoo animals to find including elephant, tiger, lion, kangaroo, and gorilla.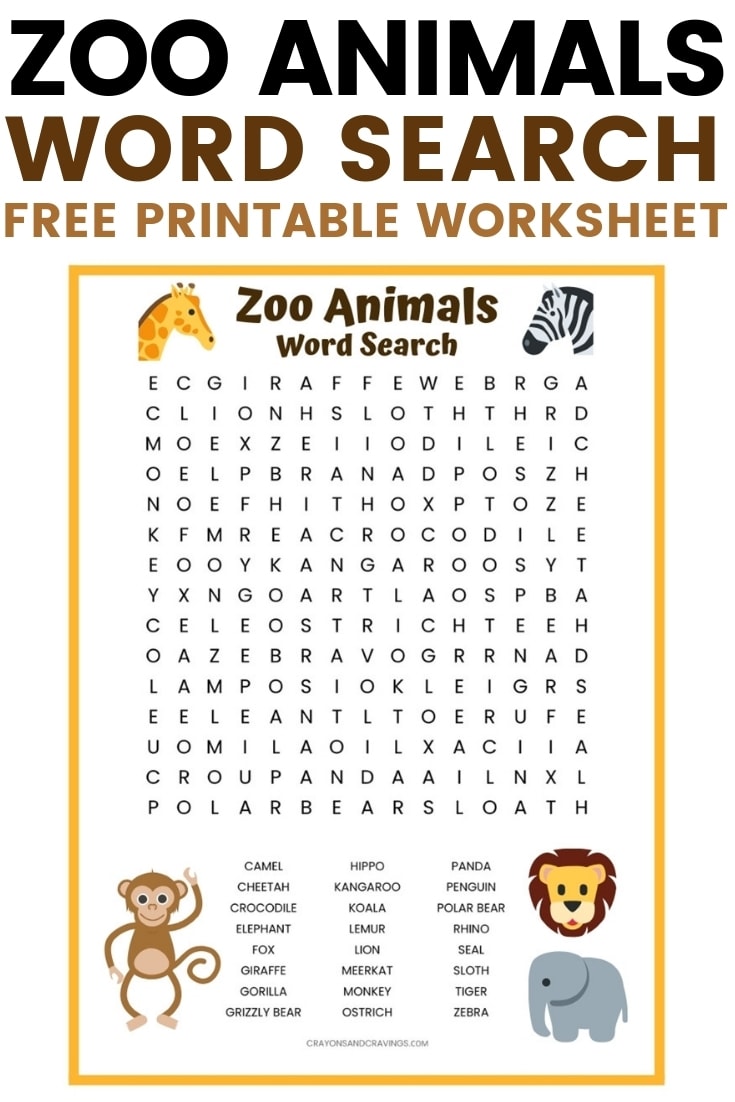 Zoo Animals Word Search
Printable word searches are a great way to have a bit of fun while working your brain.
Whether you are a teacher looking for an animal-themed word search for their classroom or a parent looking for a rainy day activity for the kids at home, this word search will be perfect.
With 24 zoo animals to find, this word find is challenging enough for adults as well.
The words can be found going horizontally, vertically, or diagonally (but no words will be hidden backwards).
You can check out a list of the words included in the word search below. Of course, they are also listed in the word bank on the word search itself.
Animals to Find
camel
cheetah
crocodile
elephant
fox
giraffe
gorilla
grizzly bear
hippo
kangaroo
koala
lemur
lion
meerkat
monkey
ostrich
panda
penguin
polar bear
rhino
seal
sloth
tiger
zebra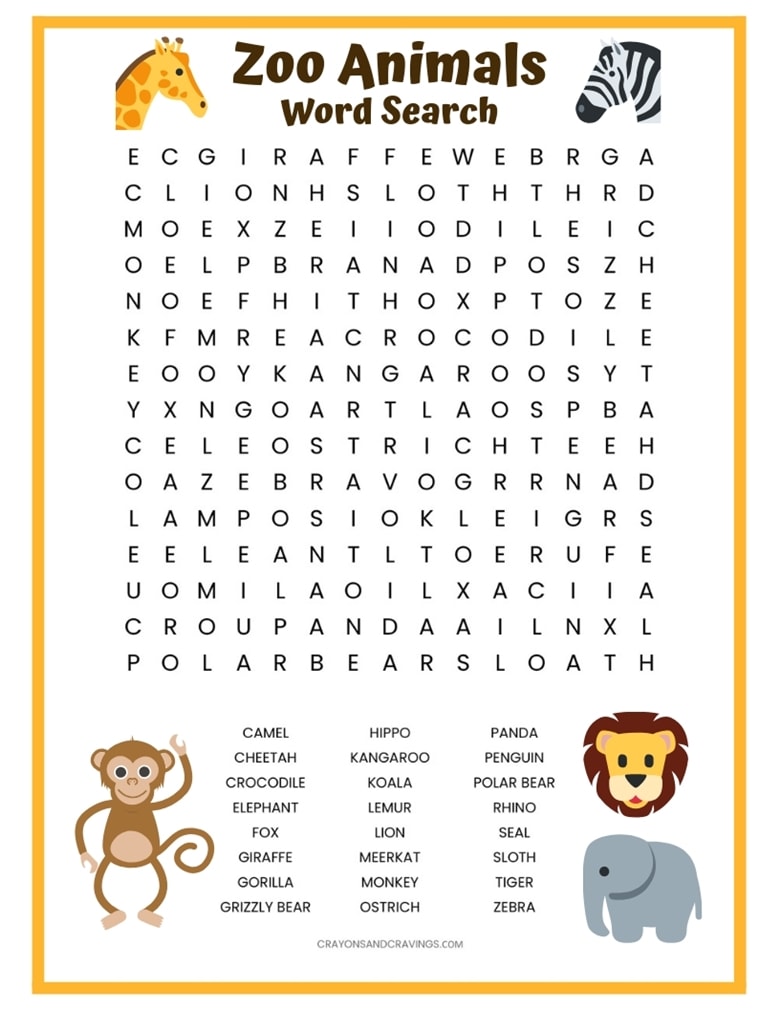 How to Download PDF & Print
Click the link below to download your animal word search.
Then, open the PDF file and print it out right from your home computer.
More free printable word searches: