Clothing Word Search Printable
Posts may contain affiliate links, meaning that I may earn a commission if you use a link provided.
A free clothing word search printable with 24 words for different types of clothes to find such as shirt, dress, shoes, jacket, and shoes.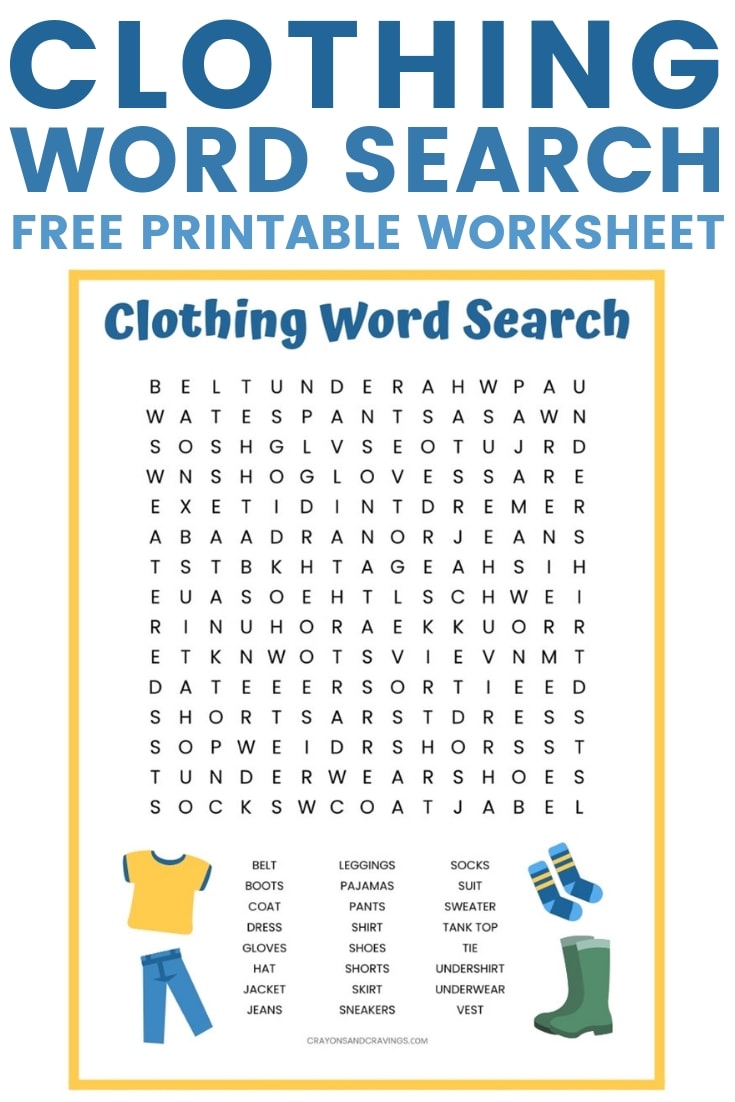 I love creating word search printables to share. Word puzzle activities such as word searches are an excellent way to have a bit of fun while still working your brain.
Clothing Word Search
This word search is great for teachers looking for a clothing-themed activity for their class.
It is also great for parents at home to print out for their kids to enjoy on a rainy day.
Regardless of the reason, the kids will enjoy this fun worksheet.
Packed with 24 words for things what we wear, this word find is challenging enough for adults as well.
Words to Find
belt
boots
coat
dress
gloves
hat
jacket
jeans
leggings
pajamas
pants
shirt
shoes
shorts
skirt
sneakers
socks
suit
sweater
tank top
tie
undershirt
underwear
vest
The words to find are all listed in the word bank on the word search itself as well.
Words can be found going horizontally, vertically, or diagonally — but no words will be hidden backwards.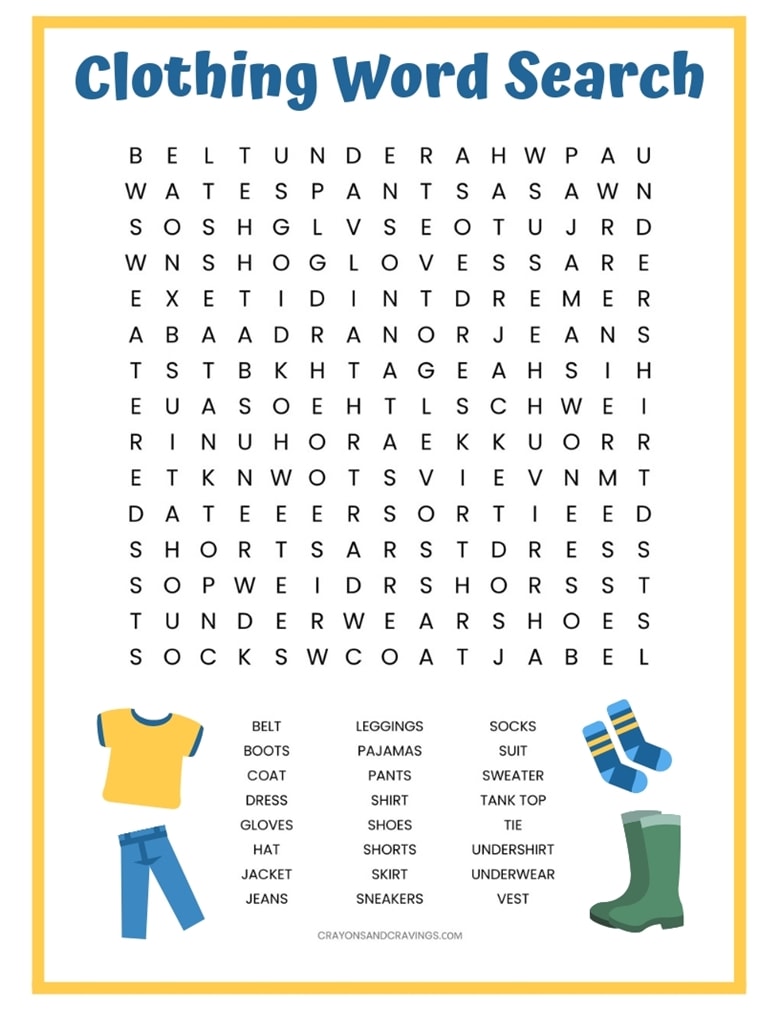 How to Download PDF & Print
Click the link below to download the clothes word search PDF.
Then, open the file and print it out right from your home computer.
More word search printables: