Free Thanksgiving Word Search printable worksheet with 17 Thanksgiving themed vocabulary words. Perfect for the classroom or as a fun activity at home.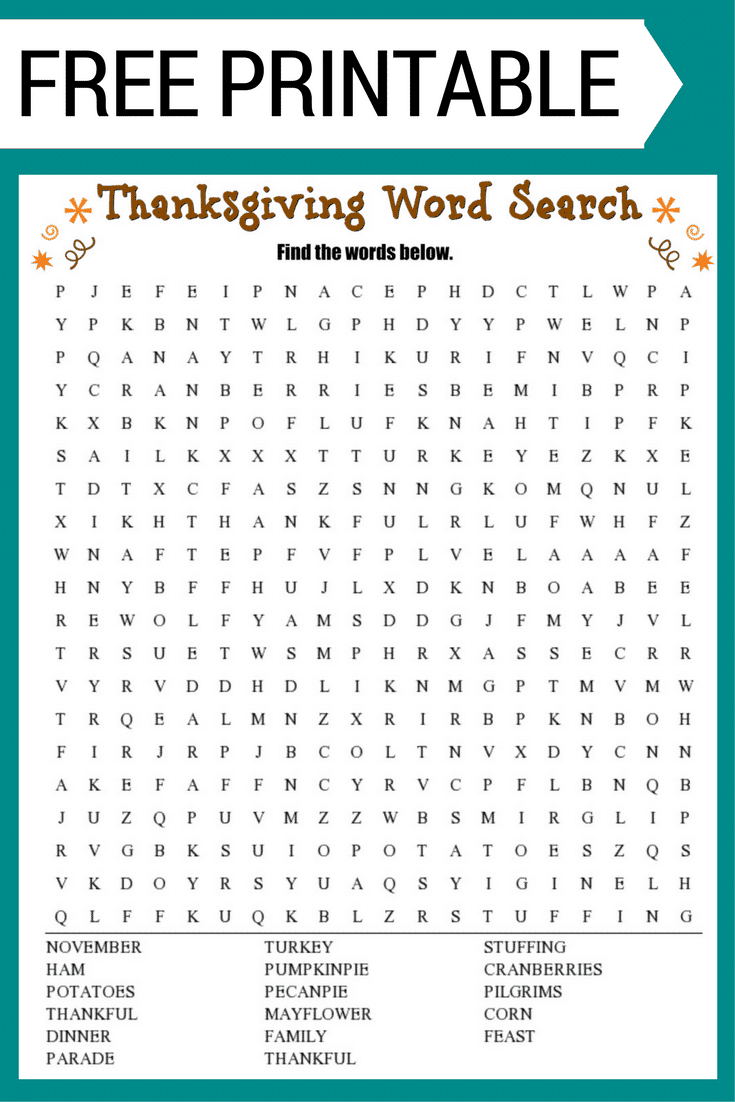 Word search puzzles are a fantastic way for kids to have fun while learning something new.
This word search would be great for handing out in the classroom as a fun Thanksgiving activity for the children. It would also be a perfect activity to have have your children do at home just for fun while you are preparing Thanksgiving dinner.
>> Grab our Thanksgiving Word Scramble, Crossword Puzzle, and BINGO game for even more Thanksgiving fun!
With 16 words to find, this is a challenging word search puzzle, great for building vocabulary and reinforcing spelling skills.
Words to find in Thanksgiving Word Search include:
November
Turkey
Stuffing
Ham
Pumpkin Pie
Cranberries
Potatoes
Pecan Pie
Pilgrims
Thankful
Mayflower
Corn
Dinner
Family
Feast
Parade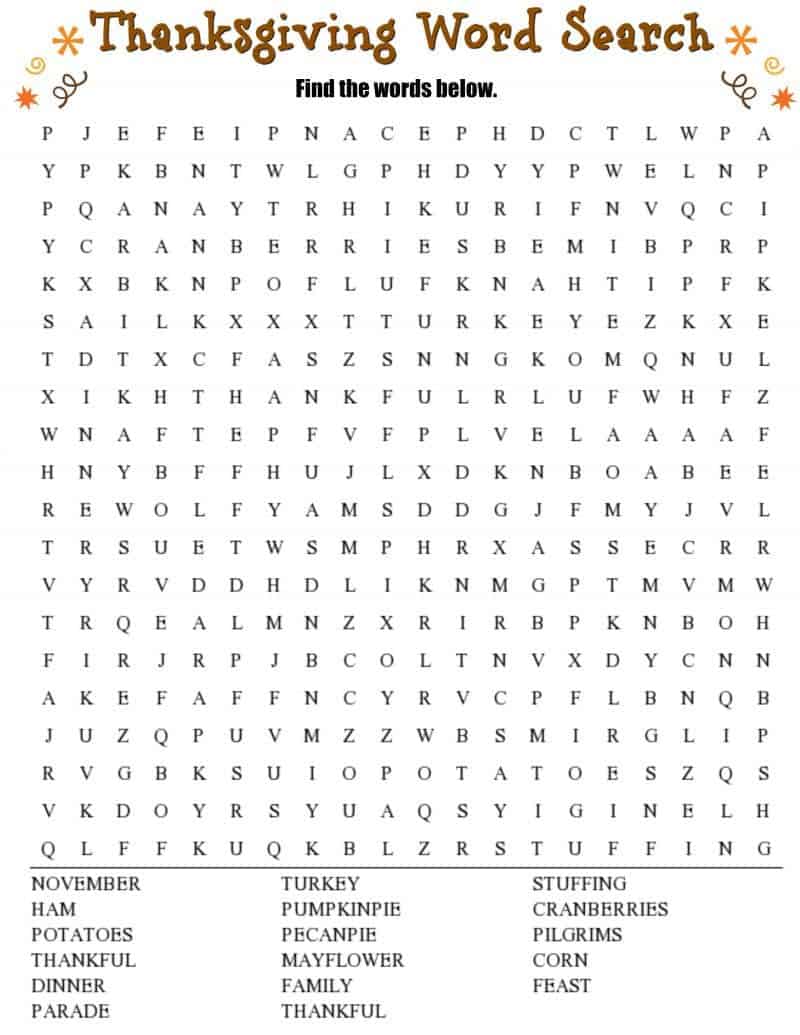 How to Get Your Free Word Search Printable
Click the link below to download the PDF to your computer.
Then, go ahead and print it out.
Don't Miss These Free Word Searches: