Thanksgiving Bingo is a fun Thanksgiving game for kids, perfect for school or at home.
Download a set of 10 free printable bingo cards along with calling cards here!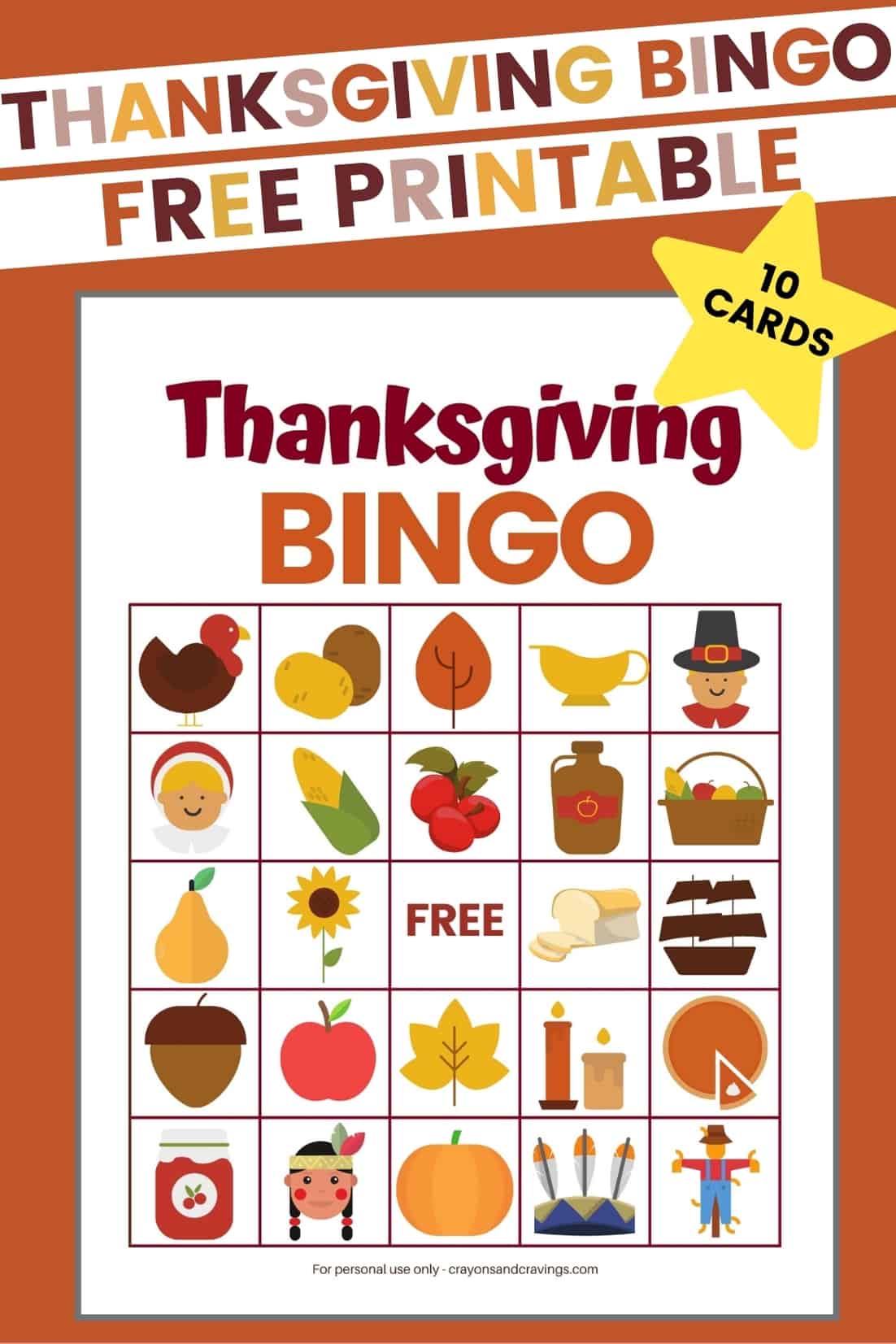 Thanksgiving Bingo Game
If you are looking for a fun game for the kids to enjoy this Thanksgiving you have come to the right place.
I created a set of 10 BINGO cards featuring colorful Thanksgiving-themed images such as a turkey, a cornucopia, an acorn, pilgrims, pumpkin pie, and apple cider.
The free download comes complete with a set of calling cards for the Bingo caller.
TIP: To make the bingo game last as long as possible I recommend printing on cardstock or laminating the cards.
Before playing:
Prep calling cards. Cut out the calling cards, which are included on the last page of the printable. Place them in a bag or bowl so that you will be able to pull them out and hold them up for the children to see.
Explain the game. Make sure that the children understand how to play and what to do if they get a bingo (shout "bingo!).
Hand out bingo markers. Don't forget to give each child something to mark the squares off with. You can use anything from markers to little scraps of paper. Some other ideas include pennies, small candies, or actual bingo markers. Of course, if you want to be able to play more than one round I wouldn't suggest writing on the cards.
Download Thanksgiving BINGO
Get the bingo game sent right to your inbox as a thank you for signing up for my newsletter. Simply enter your email address below and hit "send it now!"
Don't Miss Our Other Free Thanksgiving Printables for Kids