Halloween Word Search printable worksheet with 30+ Halloween themed vocabulary words. Perfect for the classroom or as a fun holiday activity at home.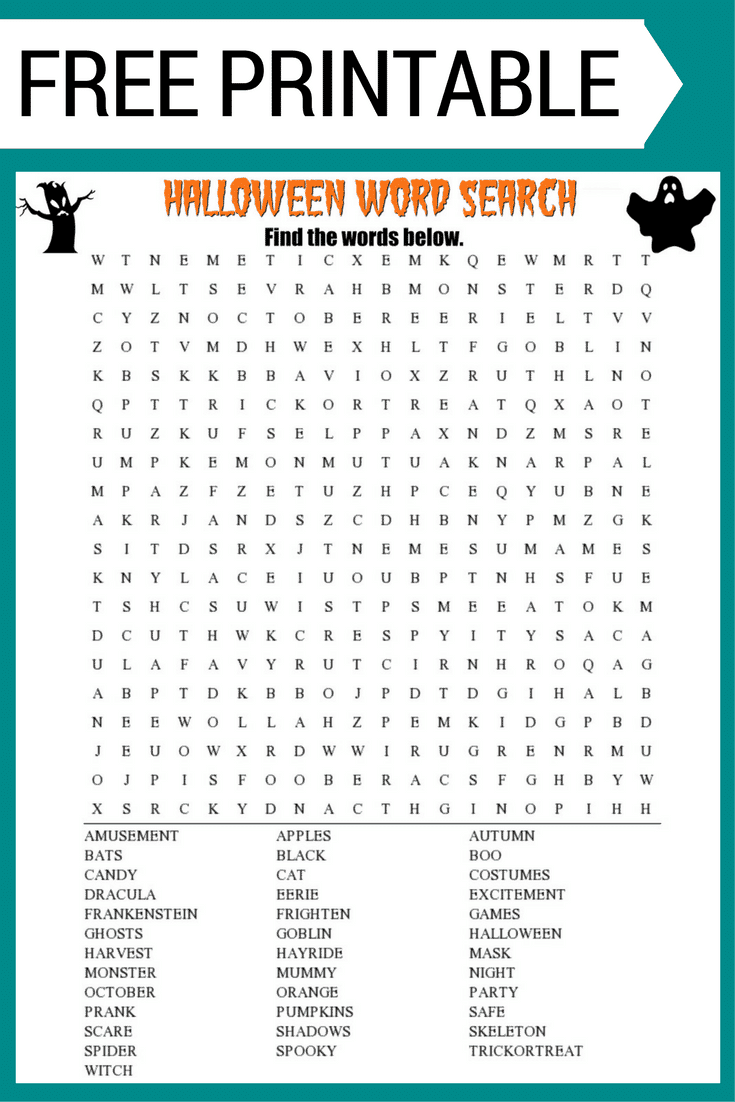 What do mummies, costumes, and skeletons all have in common?
They are all words to find in this fun — and free — printable Halloween word search puzzle activity.
Halloween Word Search
Holiday word searches are a great way for children to have fun while learning something new.
Related: 20+ free word search printables for kids
With over 30 spooky Halloween-themed words to find, this is a challenging word search puzzle, great for building vocabulary and reinforcing spelling skills.
This word search would be great for teachers to hand out in the classroom as a fun Halloween activity for the children. It would also be a great activity for parents to have children do at home just for fun and to get in the Halloween spirit.
But, this word search doesn't have to just be for the kids — adults will enjoy completing this fun Halloween puzzle as well.
Download Halloween Word Search Printable
To access this free printable, simply click on the link below to download the PDF file, then print out the Halloween Word Search on your home computer.
Instructions
Find and circle the words that are listed in the word bank at the bottom of the page in the grid at the top of the page.
Words can be found horizontal, vertical, or diagonal and frontwards or backwards.
Tip: It helps to cross out the words that you have found in the word bank as you go. This way you can keep track of which words you still need to find.
After printing out this activity, be sure to check out our Halloween Crossword Puzzle for even more Halloween fun!
Plus don't miss these other printable word searches:
Thanksgiving Word Search:
Fall Word Search:
Christmas Word Search: