Free Halloween crossword puzzle printable worksheet available with and without a word bank. Perfect for the classroom or as a fun holiday activity at home.
Halloween Crossword Puzzle
Whether you are looking for a fun activity for your classroom on Halloween or just something to have the kids do at home to help get in the Halloween spirit, this crossword puzzle will be the perfect activity.
Not only will the kids have fun solving the clues, but they might even learn something new while they are having fun. Crossword puzzles are fun and educational. They can work to help expand kids' vocabulary and reinforce spelling skills.
Available With or Without Word Bank
This crossword puzzle worksheet is available for download both with and without a word bank.
While the word bank makes the crossword puzzle easier to complete, if you are looking for a more challenging crossword, removing the word bank is the way to go.
To download, simply choose the version that you would like below, click the link, then print out the worksheet on your home or classroom computer.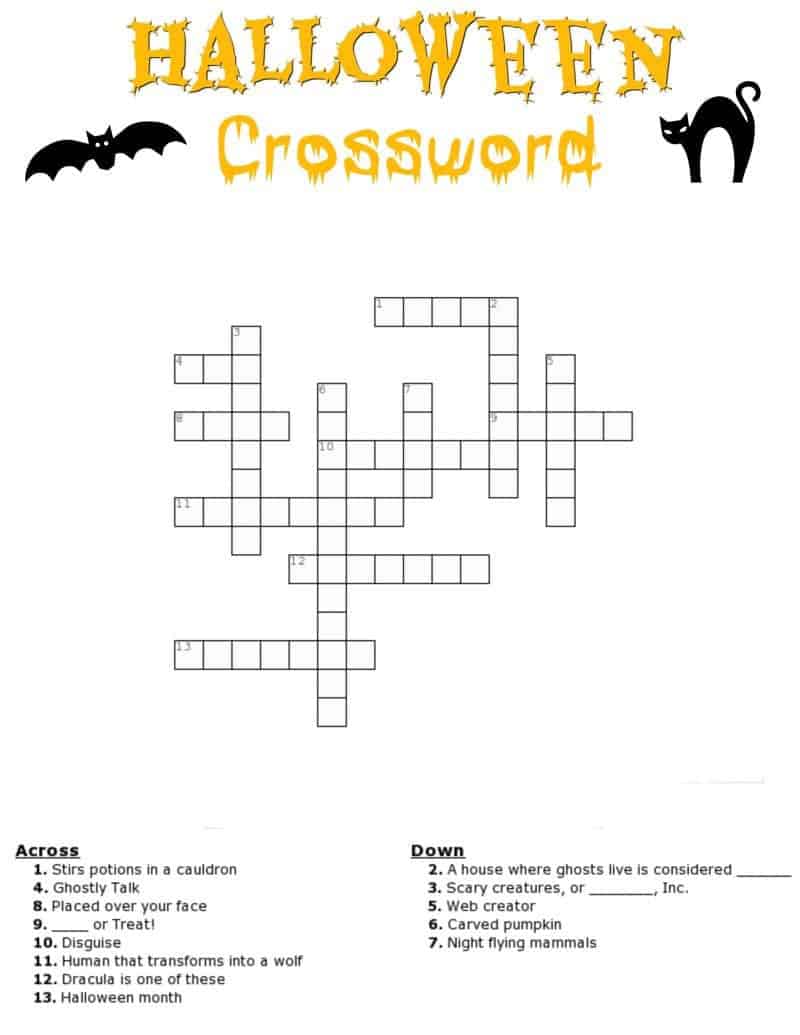 Click here to download without a word bank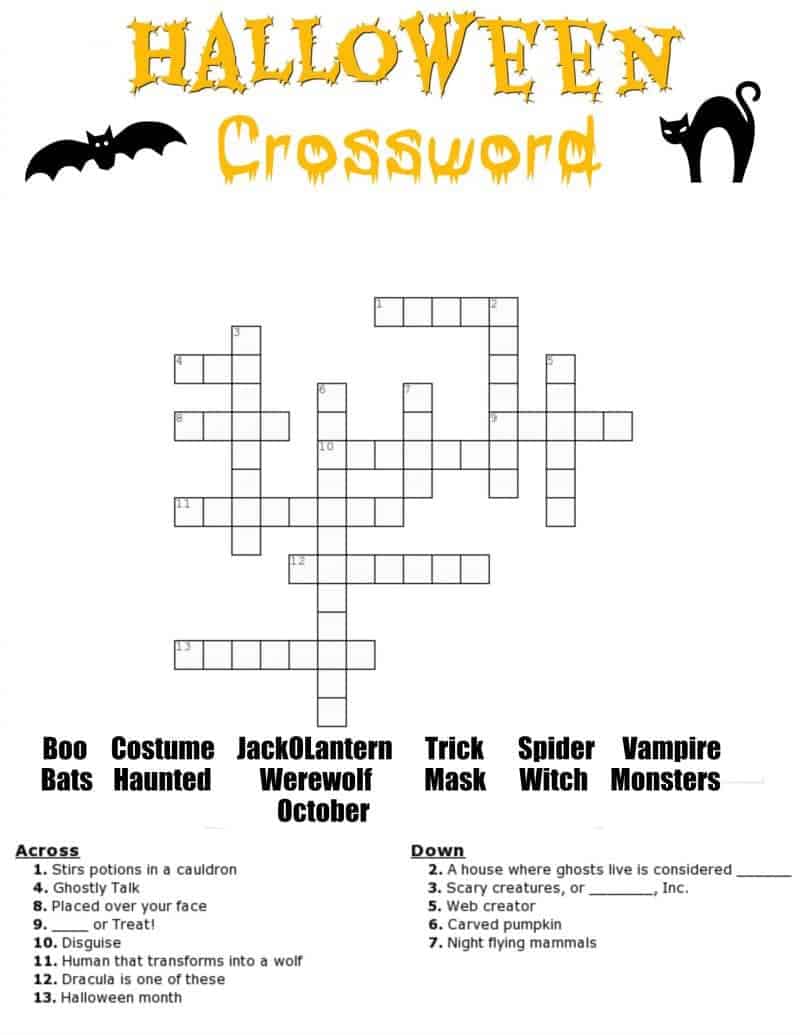 Click here to download with a word bank
More Free Halloween Printables: