Halloween Memory is a fun Halloween game for the kids! Download and print out the game for free below.
Since our son turned 2 and got his first memory game, he has been obsessed. And, of course, we love the bonding time that we get when we play the game with him so we play together often.
I knew he would really love it if I created a special Halloween-themed game for him to enjoy this year.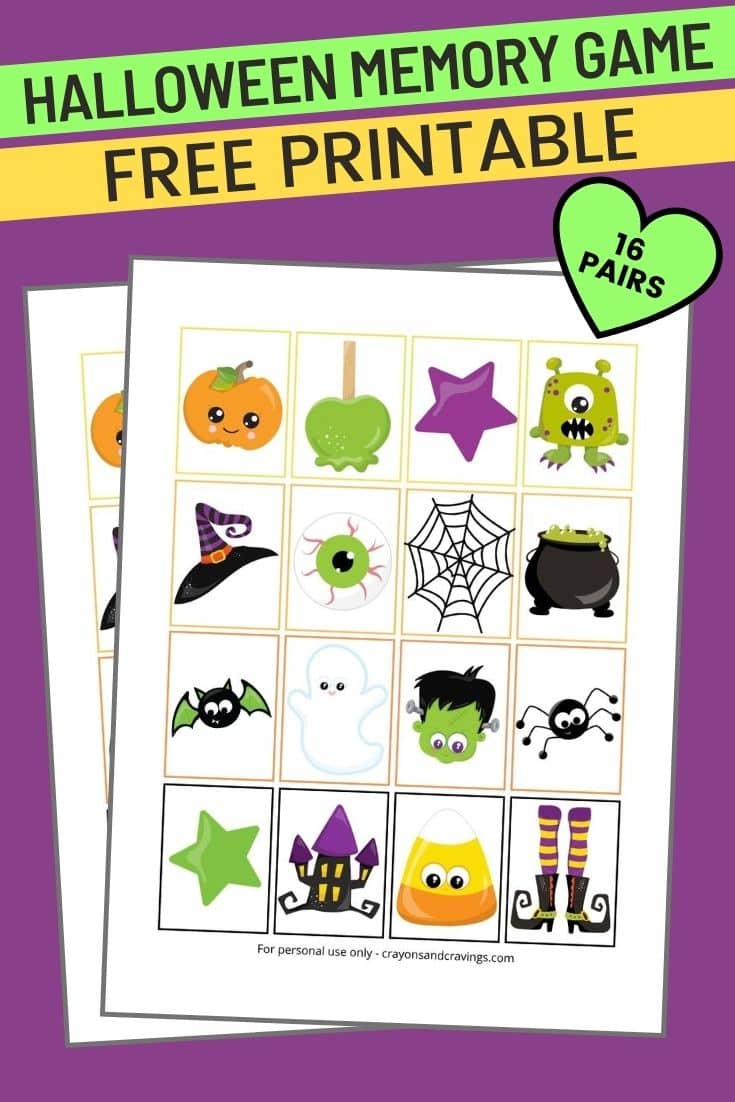 Halloween Memory Game
This memory game contains 16 pairs of matching cards. The cards feature a pumpkin, candy corn, a haunted house, a witch's hat, a ghost, a spider's web, and more fun and colorful Halloween graphics.
How to Play
Memory is seriously one of the simplest games to set up and play.
Start by laying all the cards out with the pictures facing down.
Then the first player takes their turn and chooses 2 cards to run over.

If the cards don't match, the player will return them to their position face down on the table.
If the card match, the player keeps the pair by setting them aside in a pile.

Now the second player goes on to take their turn, then the third player, etc…
Once all pairs have been found all players count how many pairs they found. The person with the most pairs is the winner.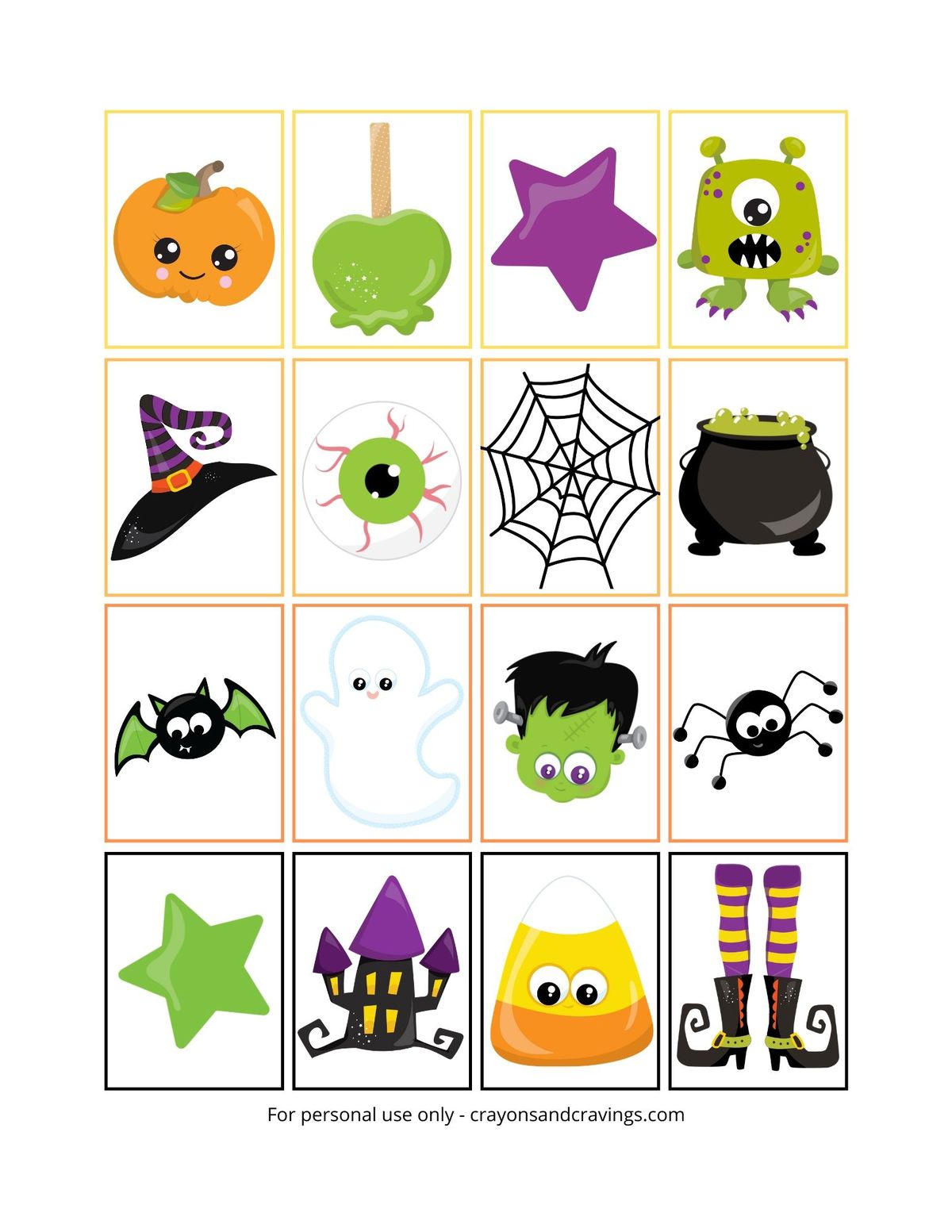 Printing Tips
You will need to print out the cards twice so that you end up with 16 pairs.
I highly suggest printing on cardstock and/or laminating your memory cards. Of course, standard printer paper works too, but using cardstock or laminating the cards will help strengthen them so that the game will last longer.
The download has 2 pages: a page with the front side of the cards and a page with a striped background for the backside of the cards. Printing the striped pattern on the bask of the cards is entirely optional.
If you would like to print on both sides there are two ways to do it:
If your printer has the option, set it to print double-sided and just go ahead and print the 2-page PDF.
Otherwise, print the first page of the PDF then feed it back into your printer upside down to print the second page.
Download the Free Printable Easter Memory Game
Join my weekly-ish newsletter and as a thank you, you'll get the printable sent right to your inbox! Just enter your first name and email in the form below.
More Free Halloween Printables
Don't miss our other free Halloween printables for kids: