Are you looking for an incredibly easy peppermint sugar scrub recipe? This DIY peppermint sugar body scrub can be made in less than 10 minutes, and with only three ingredients.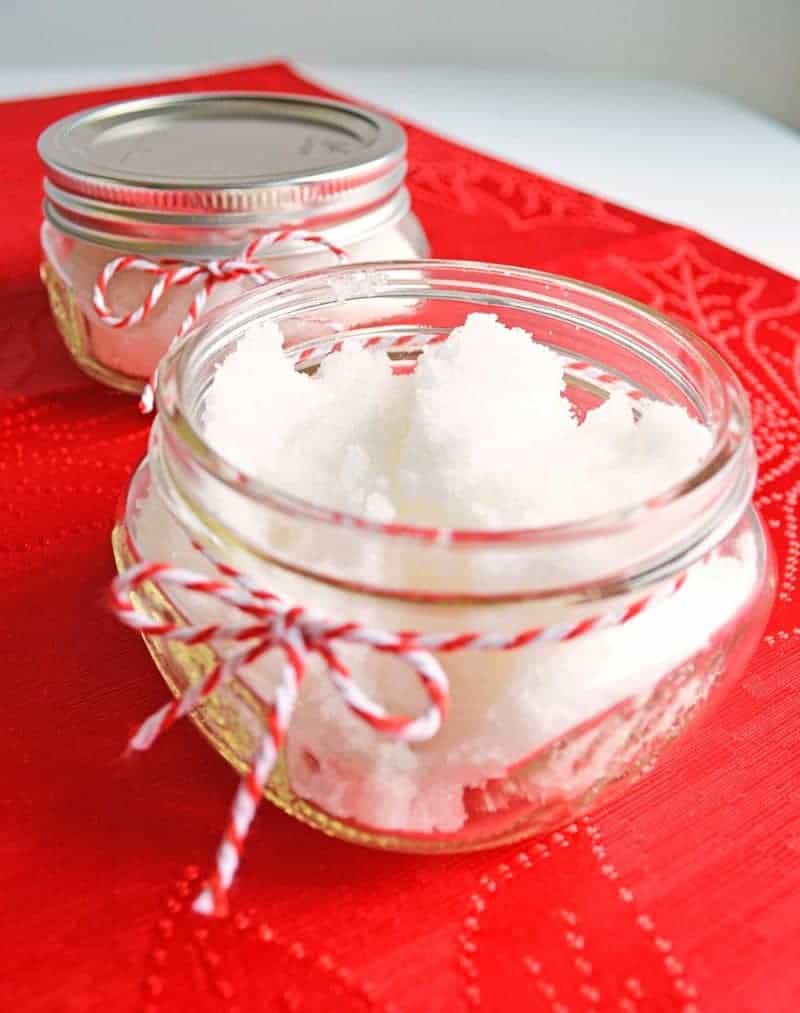 This homemade peppermint sugar scrub makes a great gift, especially as part of a nice home spa themed gift basket with other goodies like a shower poof, lotion, cozy socks, etc…
Homemade gifts don't have to be expensive or difficult to make. This easy 3-ingredient sugar scrub recipes proves that you can make homemade bath and beauty products without breaking the bank.
If you want, you can also change the scent of this sugar scrub by simply using a different essential oil. Read up on different oils to see the benefits that each offers. Many essential oils are good for the skin in different ways.
Peppermint Sugar Scrub Recipe
Makes 4 small jars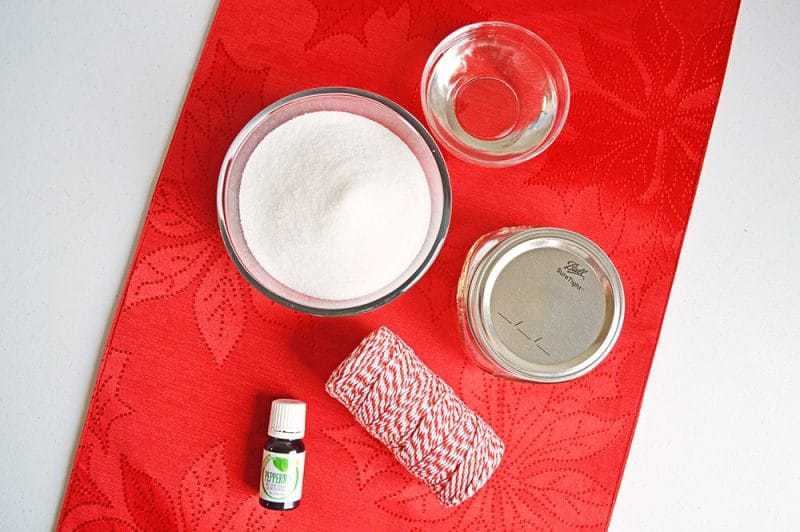 Peppermint Sugar Scrub Ingredients:
1 cup coconut oil
2 cups sugar
15-20 drops of peppermint essential oil
Easy Instructions: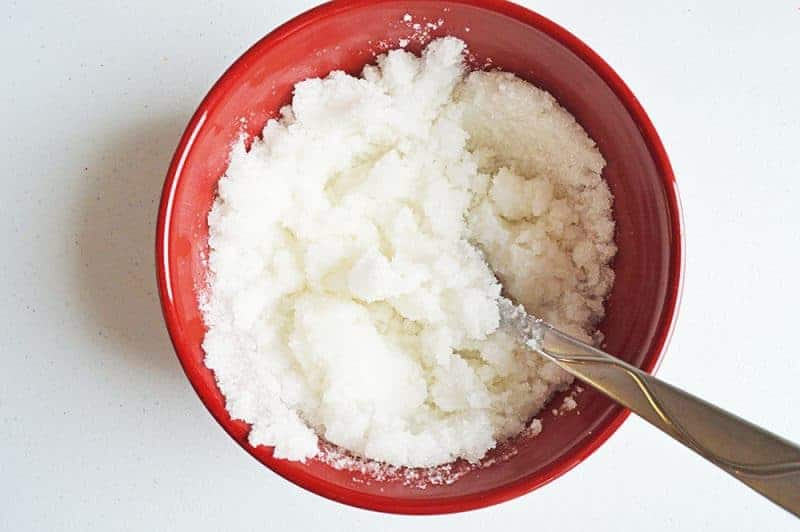 1. In a medium bowl, combine all of the ingredients.
2. Spoon into airtight containers.
3. Dress with some twine or a bow for an easy DIY gift (optional).
Remember to always use the highest quality ingredients in your homemade bath products, so that your products will be high quality as well!
Shop Peppermint Sugar Scrub Supplies:
Coconut Oil
Peppermint Essential Oil
Ball Half Pint Jars, Wide Mouth, Set of 4
Kitchen Twine, Red
I hope that you enjoyed this easy Peppermint Body Scrub recipe!
Check out our other easy DIY recipes:
Pin for Later: