Wine cork snowman ornaments are an easy Christmas craft project great for adults and children alike. Plus, they are a great way to reuse old wine corks!
The holiday season is a great opportunity for creating long-lasting family memories.
One way to create fun family memories is to make DIY Christmas tree ornaments with your children. Just being gathered around the table, working on something together, can create some wonderful and long-lasting family memories.
Plus, when you make your own Christmas ornaments, you'll have something that you made together which you can enjoy for many years to come.
How to Make Wine Cork Snowman Ornaments
Like these wood block snowman ornaments, these wine cork snowman ornaments are very simple to make.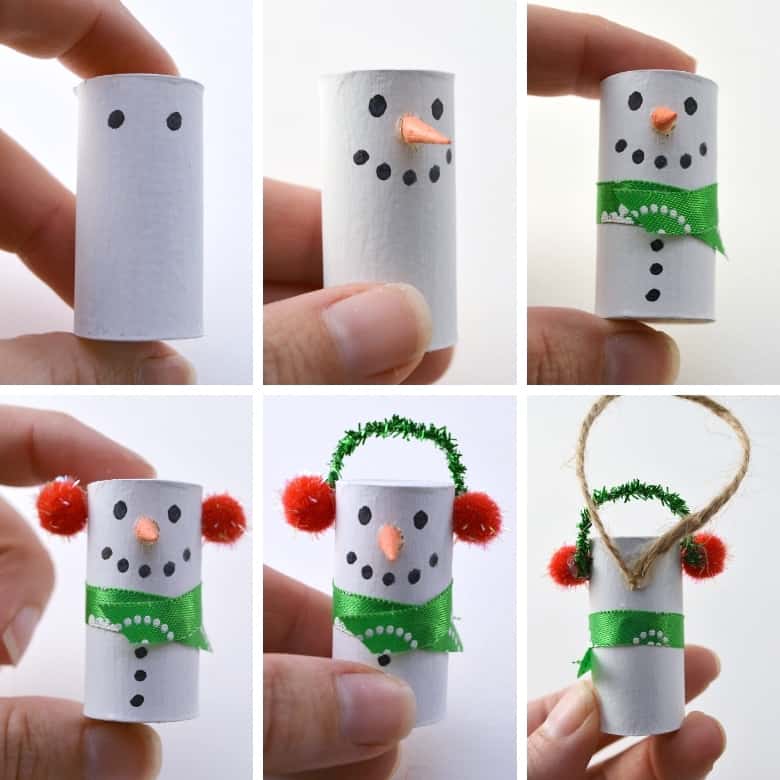 It's more about the decorating than anything else. The kids just paint the wine corks white and then use the other colors of paint and supplies to decorate their little snowman.
This is the kind of craft project that allows your kids to get creative and use their imagination.
Offer them lots of different colors of pom poms and pipe cleaners for them to choose from.
You can find all the necessary supplies in your local craft store or on Amazon. Many of the items can even be found at dollar stores in their craft aisle.
As for the wine corks, if you don't have a stash saved up, you can try asking your friends to save you some or just order them on Amazon.
So, if you're looking for a great activity for the kids to do over the holiday break, or in the weeks leading up to Christmas, this is a great choice.
It not only inspires creativity, but it is also a great way to repurpose old wine corks.
The best part it, these cute snowman ornaments are something the everyone in the family can enjoy for years to come.
You could even make these wine cork ornaments as gifts to give out as gifts to family and friends!
More Easy DIY Ornaments To Make This Year: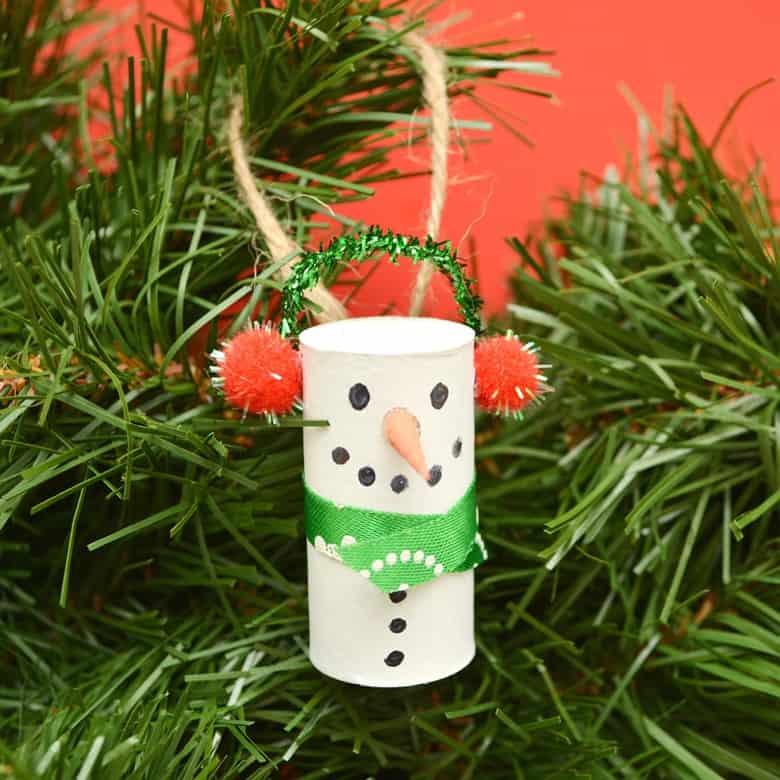 Snowman Wine Cork Ornaments
Total Time:
1 hour
10 minutes
Wine cork snowman ornaments are an easy Christmas craft project great for adults and children alike. Plus, they are a great way to upcycle old wine corks!
Materials
Wine corks
White paint
Wooden toothpicks or skewers
Orange paint
Ribbon
Small pom poms
Pipe cleaners
Twine
Tools
Paint brushes
Fine black marker
Scissors
Hot glue gun
Instructions
Paint wine cork white. Allow to dry.
Draw 2 small dots (eyes) on the front of the wine cork.
Using scissors, carefully cut off the pointy end of a toothpick or wood skewer. This will be the snowman's nose. Use hot glue to attach the nose to the front of the wine cork under the eyes. Use a thin paintbrush to paint the wooden nose orange.
Add a series of small dots to the snowman to form a "coal" mouth.
Cut a small piece of ribbon or felt and wrap it around the wine cork to make a scarf. Secure the ribbon in place with hot glue.
Draw three small dots under the scarf to make the snowman's buttons.
Glue a small pom pom on both sides of your snowman's head -- these will be his earmuffs.
Cut a small piece of pipe cleaner to use to connect the earmuffs. Glue one end of the pipe cleaner to each of the pom poms.
Finally, glue a small loop of twine to the back of your snowman ornament so that you can hang it on your tree.
Recommended Products
As an Amazon Associate and member of other affiliate programs, I earn from qualifying purchases.
Pin for Later: