Reese's Puffs Cereal Waffles
Posts may contain affiliate links, meaning that I may earn a commission if you use a link provided.
Reese's Puffs cereal waffles combine two breakfast favorites — cereal and waffles — for a rich and peanut-buttery breakfast treat.
Reese's fans will also love these yummy Reese's peanut butter cup cookies and this easy no-bake reese's cheesecake dip.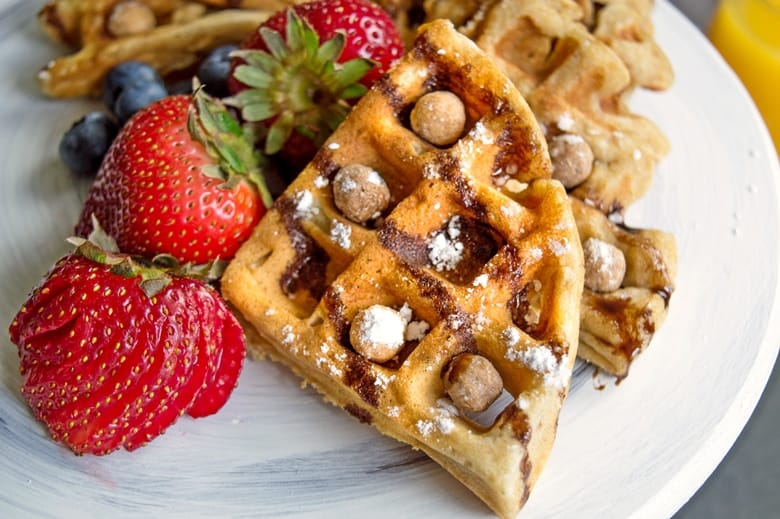 Sure, cereal is great in a bowl in a bowl with some milk. But it also makes an excellent ingredient in breakfast recipes like these Reese's Puffs Cereal waffles.
Reese's Cereal Waffles
If your kids love Reese's Puffs cereal, they are going to go wild for these delicious Reese's waffles.
Don't get me wrong though, these tasty peanut butter waffles are a hit with the adults too. Any peanut butter lover will love these amazing breakfast waffles.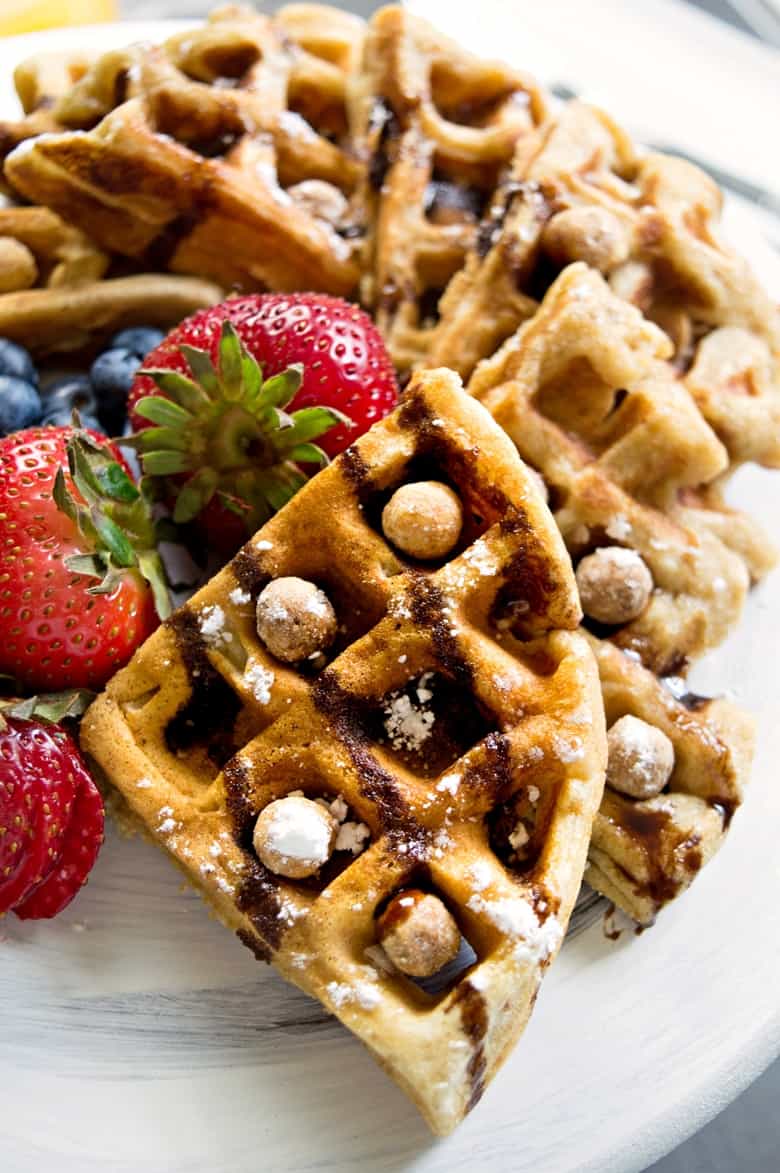 This recipe is very easy to make.
Start by crushing the Reese's Puffs cereal. You can crush them in a plastic baggie or right in a bowl like we did.
Next, combine all your dry ingredients in a large bowl and mix well.
In another bowl, whisk together all of your wet ingredients.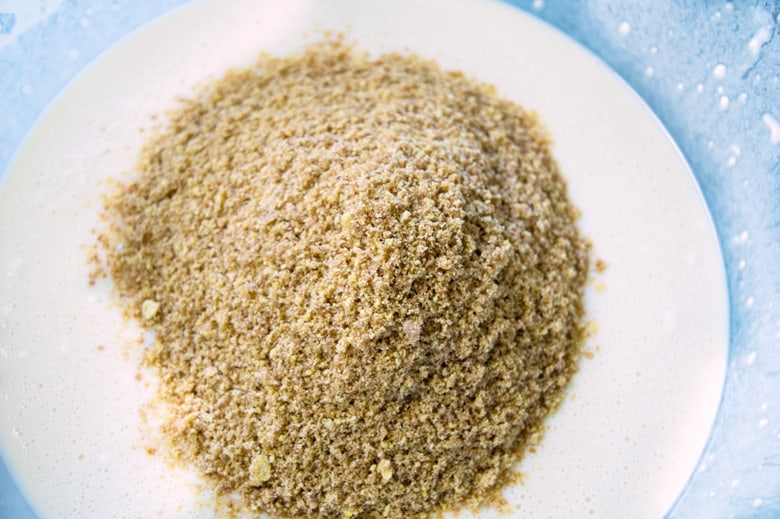 Then, combine the wet and dry ingredients, mixing well to combine.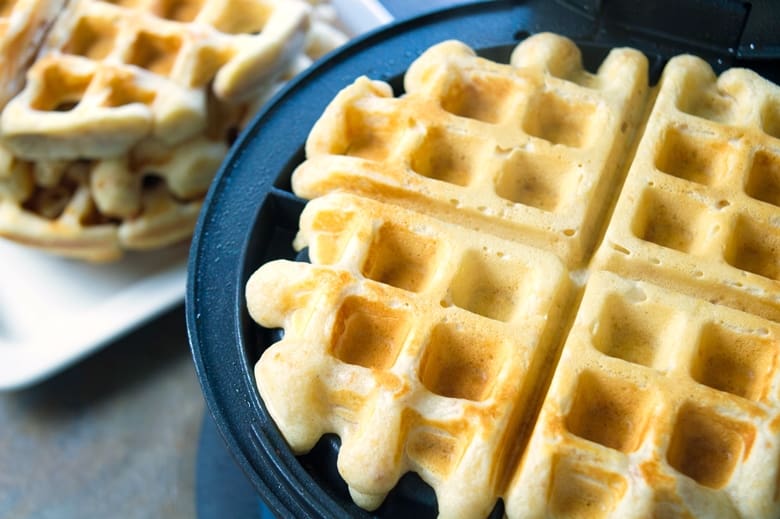 Pour batter into your waffle iron and cook waffles until they reach a nice golden color.
Remove from waffle iron, top with your choice of toppings, and serve.
Adding toppings to Reese's waffles is a great way to really jazz them up and make it a truly unforgettable breakfast.
Topping ideas:
Powdered sugar
chocolate sauce
syrup
whipped cream
butter, fresh fruit
chopped peanut butter cups
melted peanut butter
Reese's Pieces
Reese's Puffs cereal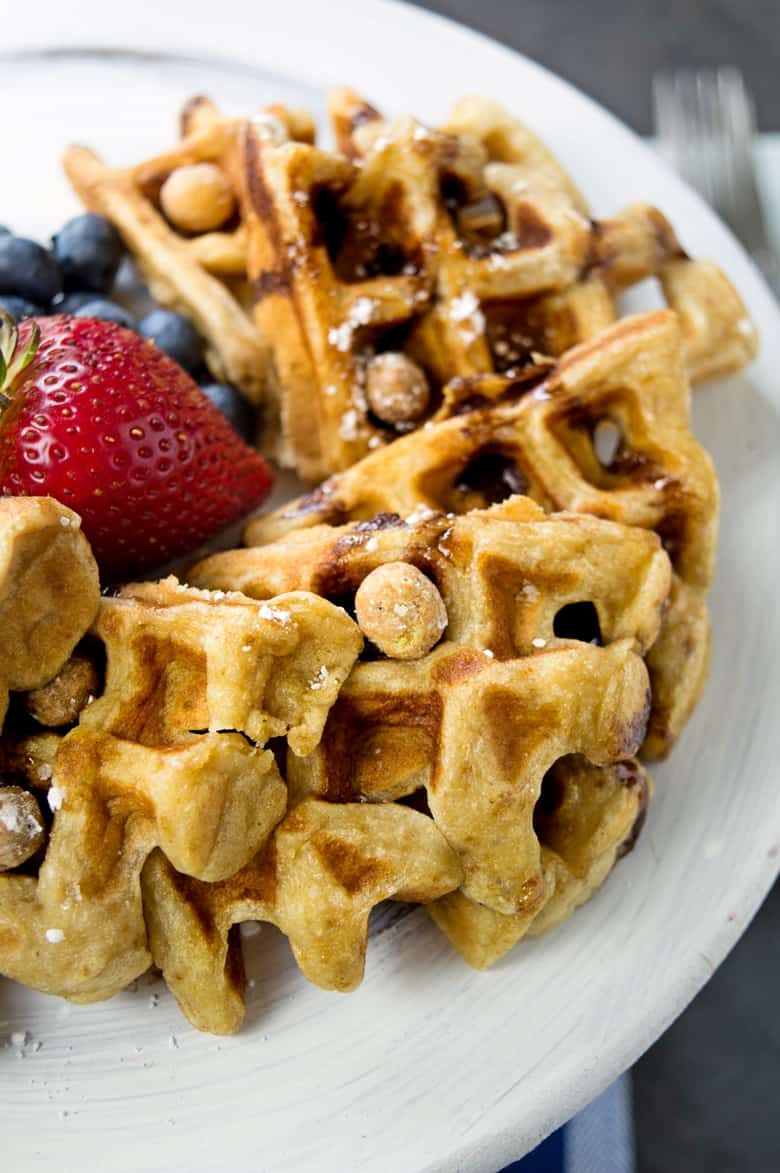 I hope that you and your family enjoy these rich and tasty waffles.
By the way, you can make waffles with a number of different cereals. Just add crushed cereal to the mix. I plan on trying it with Fruity Pebbles next. Yum!
Don't miss our other popular breakfast recipes:
Recipe
Recipe
Reese's Puffs Cereal Waffles
Combine two breakfast favorites -- cereal and waffles -- with this rich and peanut-buttery Reese's Puffs cereal waffles recipe.
Ingredients
2 cups of all-purpose flour
¾ cup crushed Reese's Puffs cereal
4 tsp baking powder
1 Tablespoons granulated sugar
1 tsp salt
2 large eggs
2 cups milk
1/3 cup melted butter
1 tsp vanilla optional
Fresh fruit powdered sugar, chocolate sauce, additional Reese's Puffs (optional, for topping)
Instructions
Preheat waffle iron.

Combine flour, crushed cereal, baking powder, sugar, and salt in a large bowl. Whisk well to combine.

In a second bowl, combine eggs, milk, butter, and vanilla. Whisk well to combine.

Add dry ingredients to wet ingredients and mix well.

Carefully pour waffle mix onto hot waffle iron. Cook until waffles are golden. Repeat until all waffles are done.

Top with your choice of toppings, if desired, and serve warm.
Nutrition
Serving: 1g | Calories: 706kcal | Carbohydrates: 112g | Protein: 16g | Fat: 22g | Saturated Fat: 12g | Polyunsaturated Fat: 8g | Trans Fat: 1g | Cholesterol: 143mg | Sodium: 1378mg | Fiber: 3g | Sugar: 47g
Did You Make This Recipe?
Share it with me on Instagram @crayonsandcravings and follow on Pinterest @crayonsandcravings for even more!