This printable Valentine's word search for kids has 18 words to find and is a fun and educational Valentine's Day activity for the classroom or at home.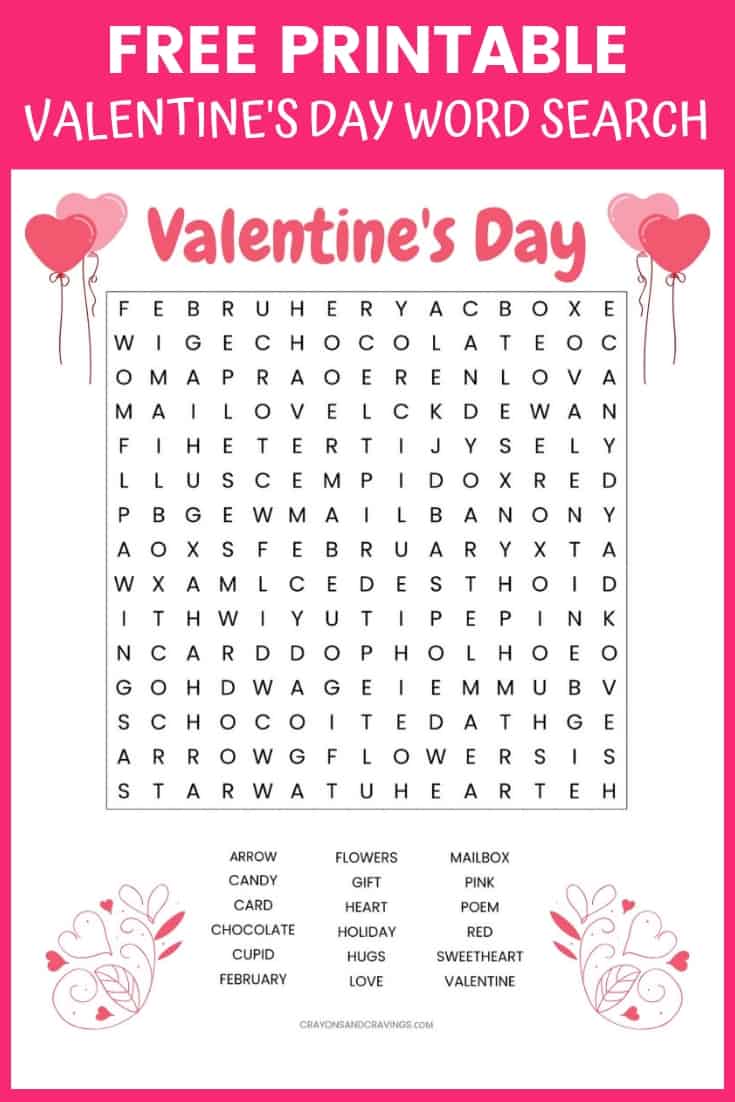 Heart-shaped boxes of chocolates, sweetheart candies, and pink and red sweaters everywhere: it can only mean one thing.
Valentine's Day is approaching!
I have an early Valentine's Day treat for you all: a downloadable Valentine's Day word search.
Valentine's Word Search
With Valentine's Day themed words such as "chocolate" and "sweetheart," this word search makes a fun classroom activity for the children on Valentine's Day.
It would make a great activity to keep the kids busy at home as well.
Either way, this word find is a great way for the kids to have fun while exercising their brain.
In fact, even adults can enjoy word searches. I find that they are a great activity for unwinding after a long day.
Valentine's Day Words to Find
arrow
candy
card
chocolate
cupid
February
flowers
gift
heart
holidays
hugs
love
mailbox
pink
poem
red
sweetheart
Valentine
Words can be found horizontally, vertically, or diagonally — but not backwards.
How to Download Valentine's Day Word Search PDF
Click the link below the image to download this word search PDF.
Then, you can print the word search right out on your home computer.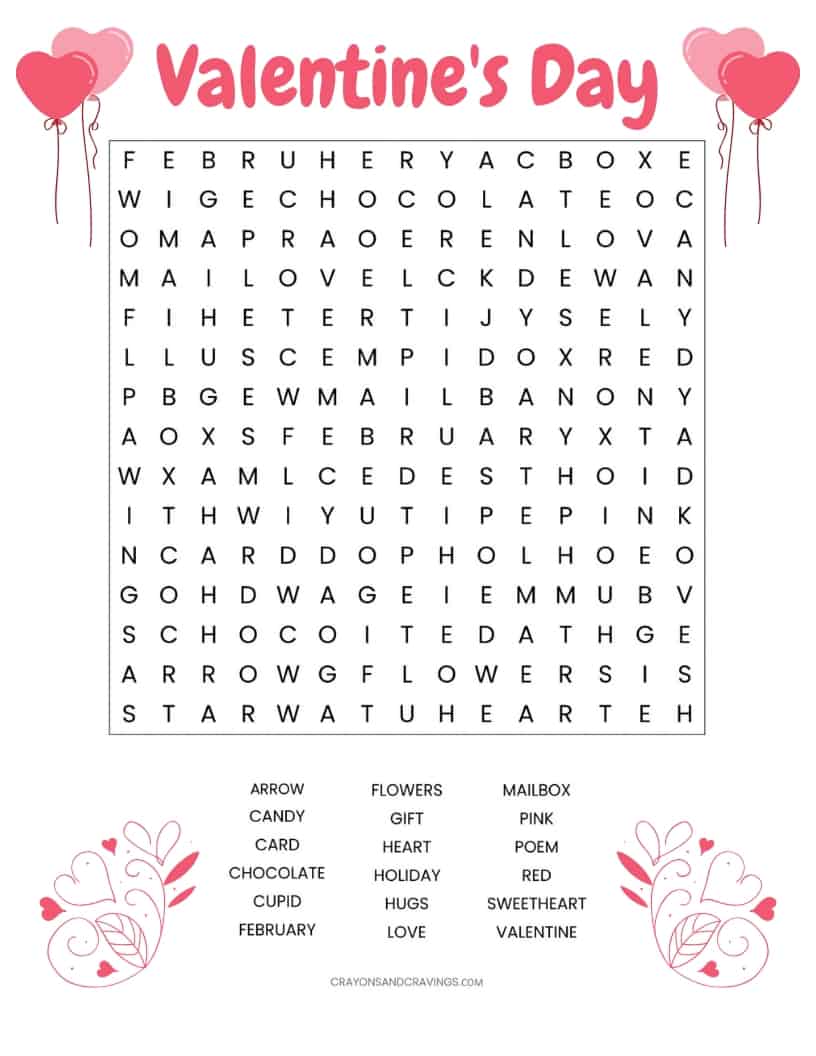 I hope you enjoy this fun Valentine's Day word search and that you and your family have a very happy Valentine's Day!
Looking for more printables?
Don't miss this Valentine's Day Word Scramble printable or these 25+ free printable word search worksheets.