I spent a lot of time searching for the best Easter basket ideas for babies and toddlers, and have listed them all here. And no — candy is not on the list!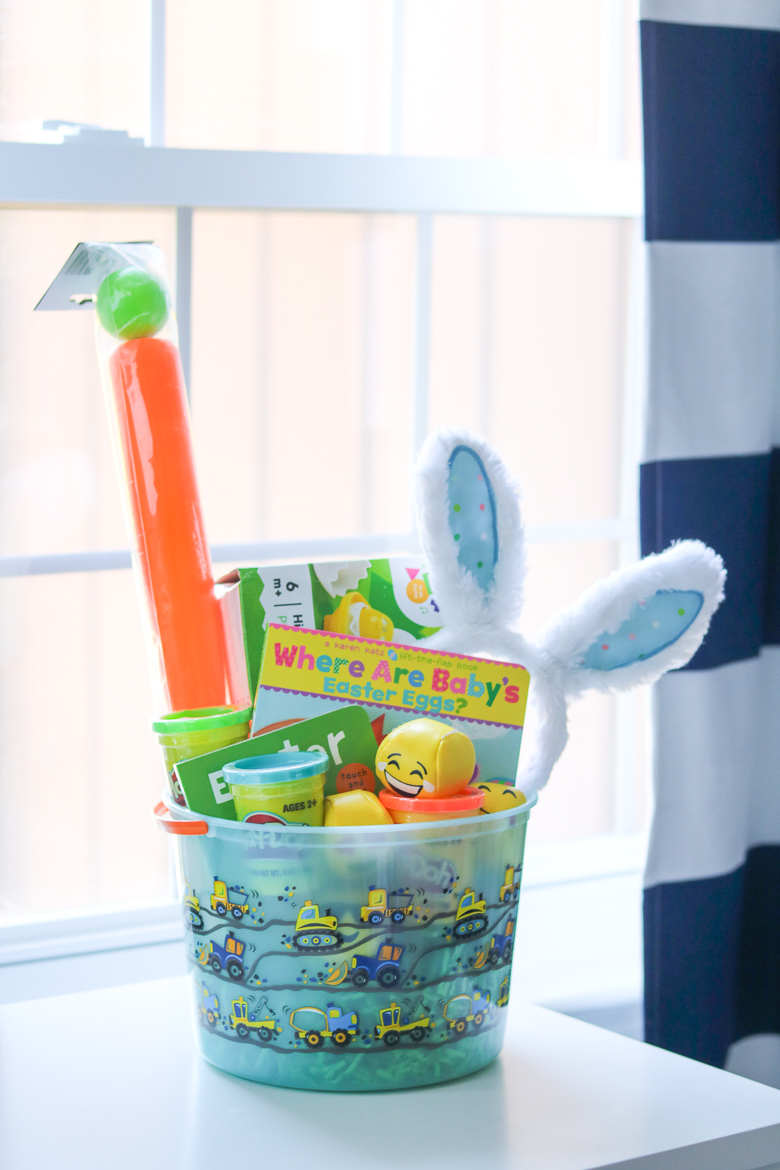 It can be difficult to find Easter basket ideas for babies and toddlers. I know this because I decided to make my 1-year-old son his first Easter basket this year.
It was a real struggle to find Easter basket ideas for 1-year-olds like my son..
Baby and Toddler Easter Basket Ideas
Although it took quite a bit of time searching for ideas, I ended up creating an Easter basket for my son that I am very happy with.
In fact, I actually ended up finding a lot of good non-candy Easter basket ideas for babies and toddlers.
I know that I can't be the only one out there looking for baby or toddler Easter basket ideas, so I decided to share them all here on the blog.
I tired to include a nice mix of options for both babies and toddlers, as well as for both girls and boys.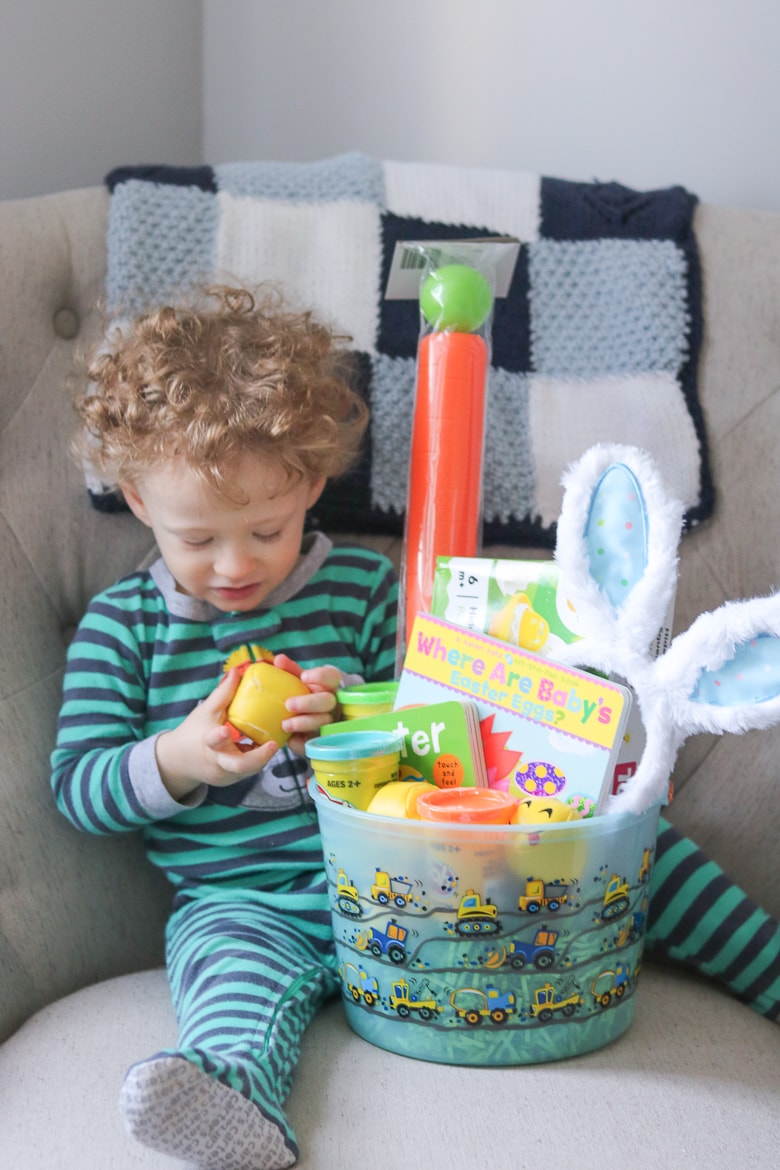 To Basket or Not to Basket
I should start by mentioning that I opted to skip the actual basket.
Easter baskets, while fun and festive, just aren't practical enough for me. Once the goodies come out of the basket they end up just cluttering up the house until they eventually get tossed. What a waste!
Instead, I opted for a fun beach pail that my son can enjoy this summer on the beach.
Other alternatives to actual Easter baskets are backpacks, storage bins, tote bags, or lunch boxes. You could even fill a wagon or a large dump truck!
Small toy cars are the perfect size for Easter baskets, and will surely get a lot of use for years to come.
Lovey
Instead of a stuffed bunny, you could opt for a sweet little lovey for your little one.