A free printable Easter Matching Game for the kids to play this Easter. Featuring 16 matching pairs of colorful cards! Download the fun Easter game at the bottom of the post.
Memory is one of my son's favorite games to play, so this game was an instant hit with him. I am sure we will be playing it many, many, many more times before–and possibly after–Easter.
Looking for more fun Easter ideas for the kids? Visit this list of 20+ free Easter printables for kids!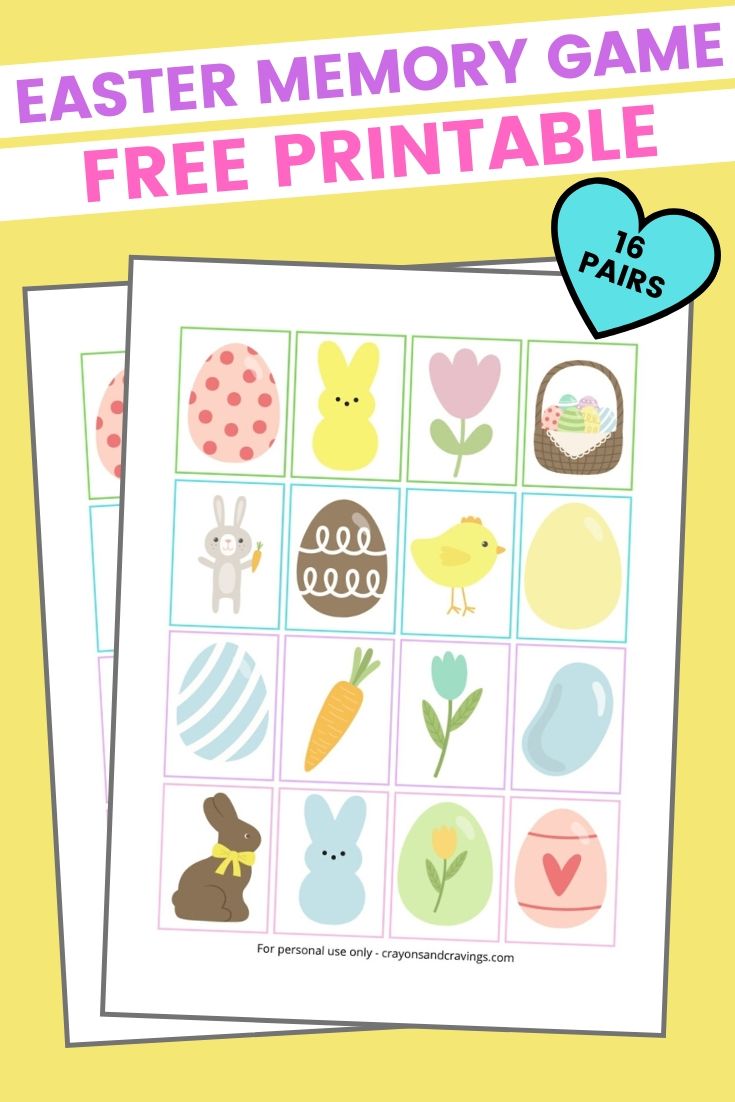 If you are looking for Easter games to play with the kids, you will love this printable Easter memory. Not only is it fun for kids of all ages to play, but it is free to download as well.
How to Play Easter Memory
If you have never played memory before, or it has been a while and you could use a refresher on the rules, this is for you.
The fun game is simple to set up and easy to play. The objective is to be the player to find the most pairs.
Shuffle the cards and lay them in rows, face down.
The first player takes their turn and turns over any two cards.

If the two cards match, the player sets them aside and keeps them.
If they don't match, the player turns both cards back over.

The next player takes a turn, then the next, and so on until all the pairs have been found.
Once all the matches have been found, everyone counts their pairs and the player with the most pairs wins!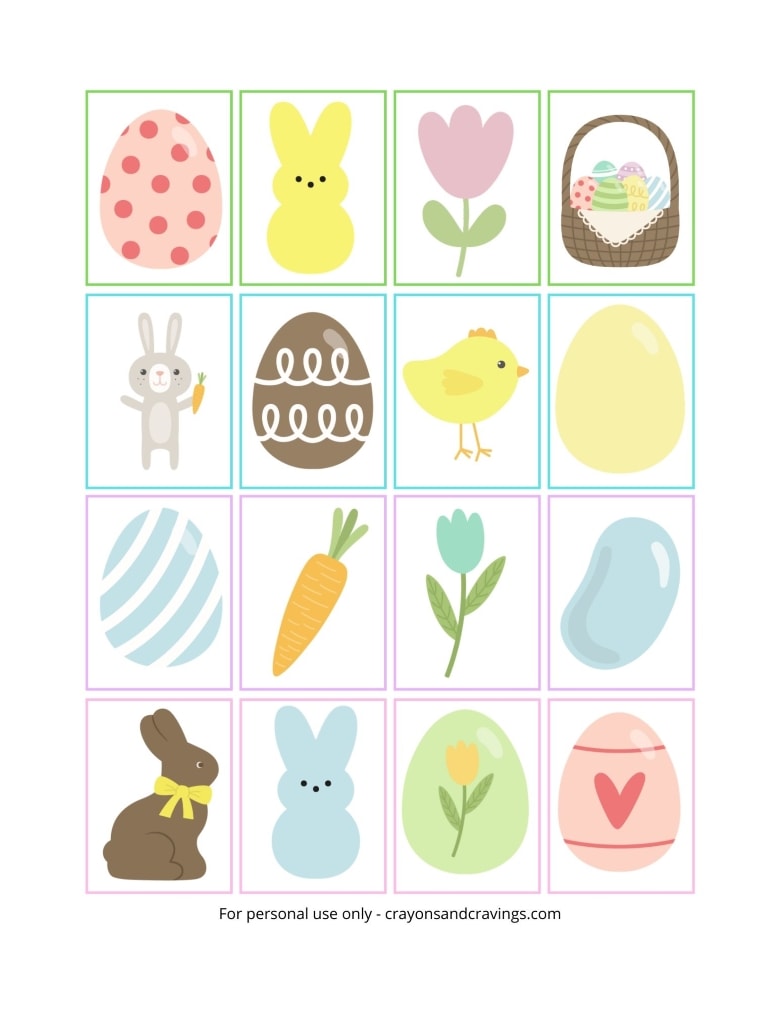 Printing Tips
For best results, print the matching game on cardstock and/or laminate your memory cards. This will ensure that the great game lasts as long as possible.
Important: You will need to print out the cards twice so that you end up with 16 pairs.
You will notice that the printable PDF has 2 pages: a page with 16 cards and a page with a striped background for the other side of the cards.
Set your printer to print double-sided if you are able and print the 2-page PDF. Otherwise, simply print page 1 of the PDF file then feed it back into your printer to print page 2 on the other side of the cards. If this is all too confusing, you can always leave the backside of the cards blank.
More Free Easter Activities for Kids
Download the Free Printable Easter Memory Game
The printable Easter-themed matching game is only available to members of the C&C community. Membership is entirely FREE. Sign up below for instant access to the printable PDF file!