Slow Cooker Cranberry Apple Cider
Posts may contain affiliate links, meaning that I may earn a commission if you use a link provided.
Cranberry apple cider made with sweet tea is an amazing twist on typical hot apple cider, and is easy to make at home in your crockpot or slow cooker.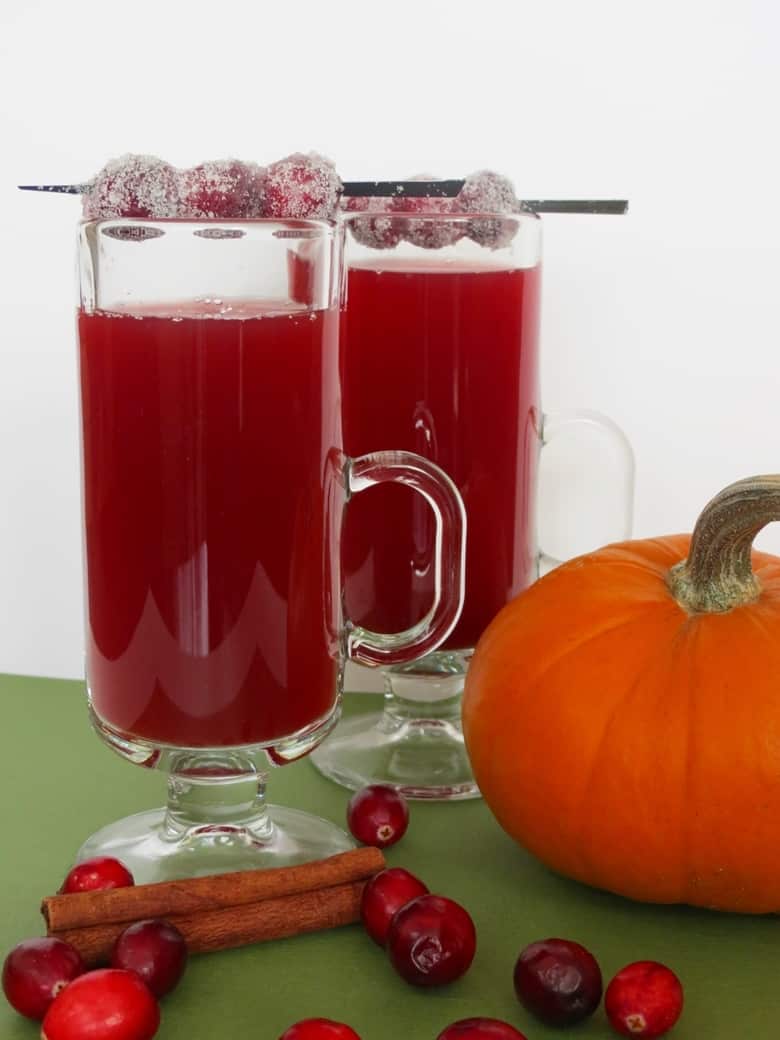 Cranberry Apple Cider with a Twist
I have been relying on my trusty easy crockpot apple cider recipe for years now, and it is amazing for when I want a classic hot apple cider.
But sometimes I want to make an apple cider with a bit of a twist. That is where this slow cooker cranberry apple cider comes in. Not only does it add cranberries to the mix, but it also adds calls for a half-gallon of sweet tea, which is equal to 8 cups (hang this free kitchen conversion printable in your kitchen to have this and other helpful conversions handy).
Sweet tea is one of my family's favorite drinks, so that delicious sweet tea taste is always a welcome addition to our hot apple cider.
This crockpot cranberry-apple sweet tea cider is a warm drink that your family and friends will surely love. For another warm crockpot drink for Fall give this easy crockpot pumpkin spice latte recipe a try.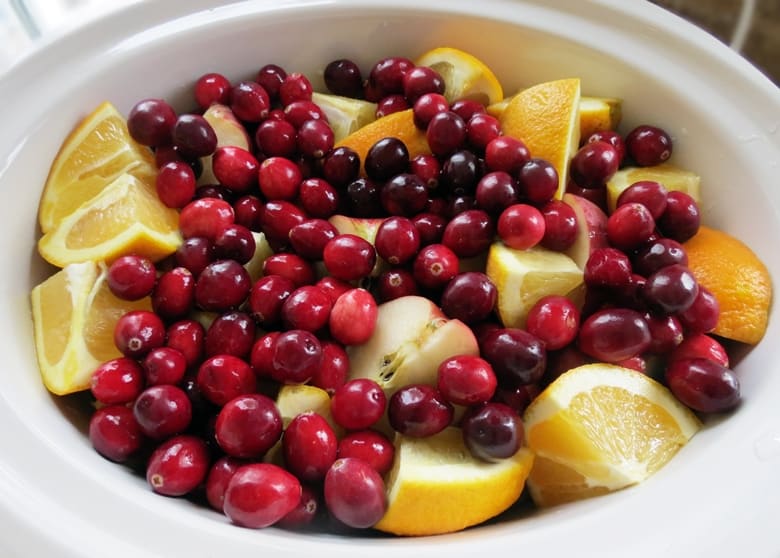 And you will love preparing this sweet tea apple cider because it is super easy to make with only a few minutes of prep time needed. You don't even need to remove the skin or seeds from your fruit – just chop and pop them into the slow cooker. The slow cooker does most of the work.
Plus, it makes the house smell absolutely amazing. The scents of the apples and cinnamon fill the house as it cooks in the slow cooker.
>> Did you know that you can also make apple cider in your Instant Pot?!
If you are entertaining guests for Thanksgiving, Christmas, or just because, throw a batch of this cranberry apple cider in your slow cooker a few hours before your guests arrive and there is no doubt they will comment on how great your home smells! Not to mention they will get to enjoy the delicious cider as well.
Try this easy apple cider sangria recipe this autumn as well!
I hope that you and your family enjoy this tasty cranberry apple cider recipe.
More Slow Cooker Apple Recipes for Fall
Recipe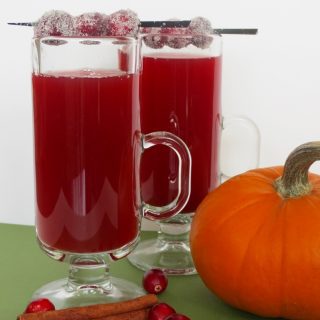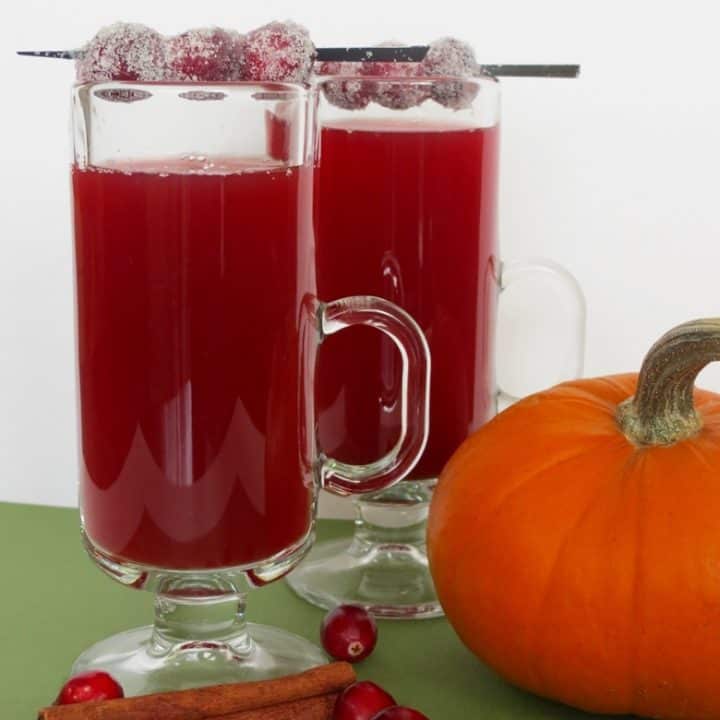 Recipe
Slow Cooker Cranberry Apple Cider
Cranberry apple cider made with sweet tea is an amazing twist on typical hot apple cider, and is easy to make at home in your crockpot or slow cooker.
Ingredients
12 medium apples cut into large chunks
2 oranges cut into large chunks
12 oz fresh cranberries
8 cups sweet tea 1/2 gallon
8 cups water approximate
3 cinnamon sticks or 3 Tbsp ground cinnamon
3 Tablespoons ground allspice
cinnamon sticks or frozen cranberries for serving optional
Instructions
Add apples, oranges, and cranberries to slow cooker.

Poke cinnamon sticks into the fruit and sprinkle allspice over everything.

Pour sweet tea over fruit.

Then, pour in water carefully, being sure not to overflow your slow cooker. Stop when you have added 1/2 gallon water or when you have reached the top.

Cook on high for 3 hours, stirring occasionally.

Remove fruit from slow cooker and add to a large bowl (or two). Use a potato masher to smash the fruit to get all the fruit flavor and juice out of it that you can. Then, place the fruit along with the juices back into the slow cooker. Cook for an additional 20 minutes.

Turn off slow cooker. Remove all the fruit again. Once you have removed all the fruit that you can, pour the cider through a strainer to remove any remaining bits. I recommend straining it at least twice.

Squeeze the fruit through a cheesecloth to get all the juice out of it that you can, if desired.

Serve immediately or refrigerate to enjoy later.
Notes
The cider can be refrigerated for about 5 days.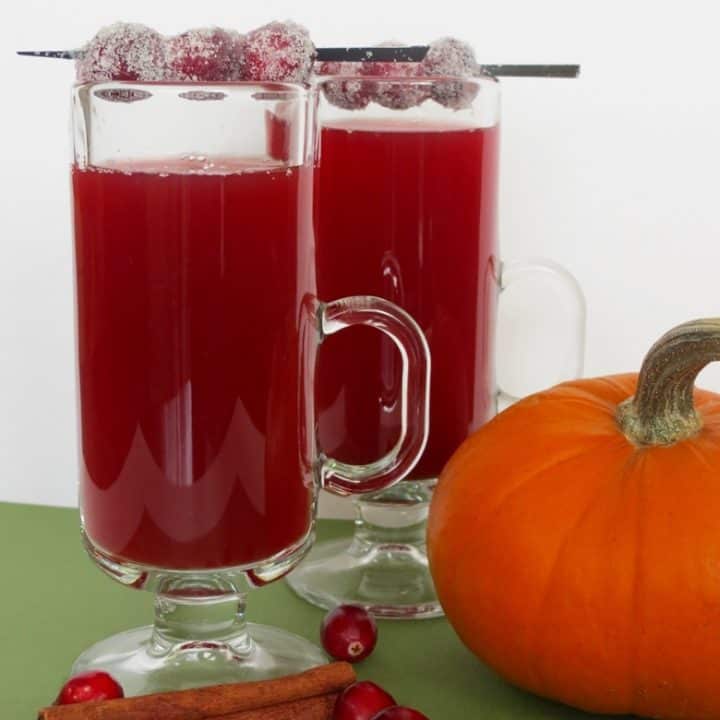 Did You Make This Recipe?
Share it with me on Instagram @crayonsandcravings and follow on Pinterest @crayonsandcravings for even more!
Pin for Later: