These jumbo Easter cookies are packed with pastel M&M candies and make a delicious and easy dessert, perfect for Easter or for Spring in general.
For another easy Easter cookie recipe these Easter hershey kiss cookies.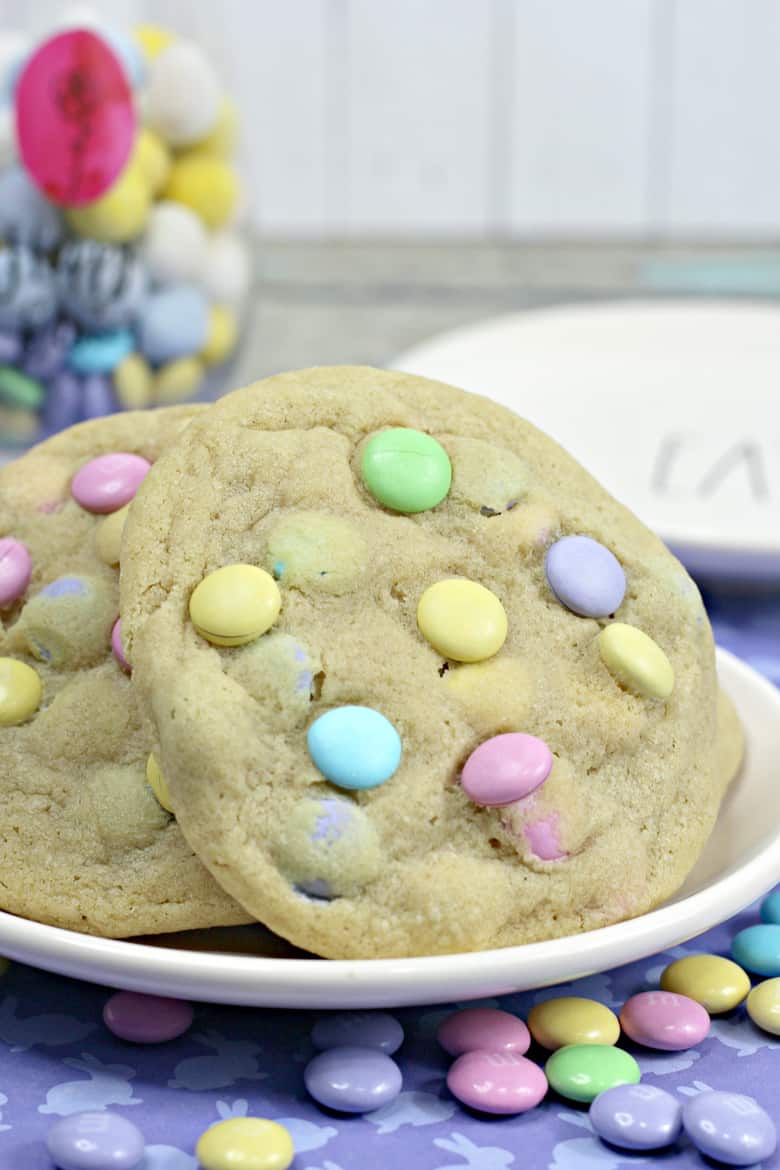 Easter Cookies with M&Ms
If you are looking for an easy Easter cookie recipe that everyone is sure to love, look no further.
Just like with our M&M flower pretzel bites, the pastel-colored Easter M&Ms give these cookies an Easter and Spring-vibe, but you could easily substitute another variety of M&M candies as well.
No matter which candies you use, one thing is certain — these oversized cookies will be a hit!
Related: Bunny Butt Cookies
This recipe makes 22 jumbo-size cookies. These are BIG cookies, so one a person should be plenty.
Serve with a glass of milk and enjoy!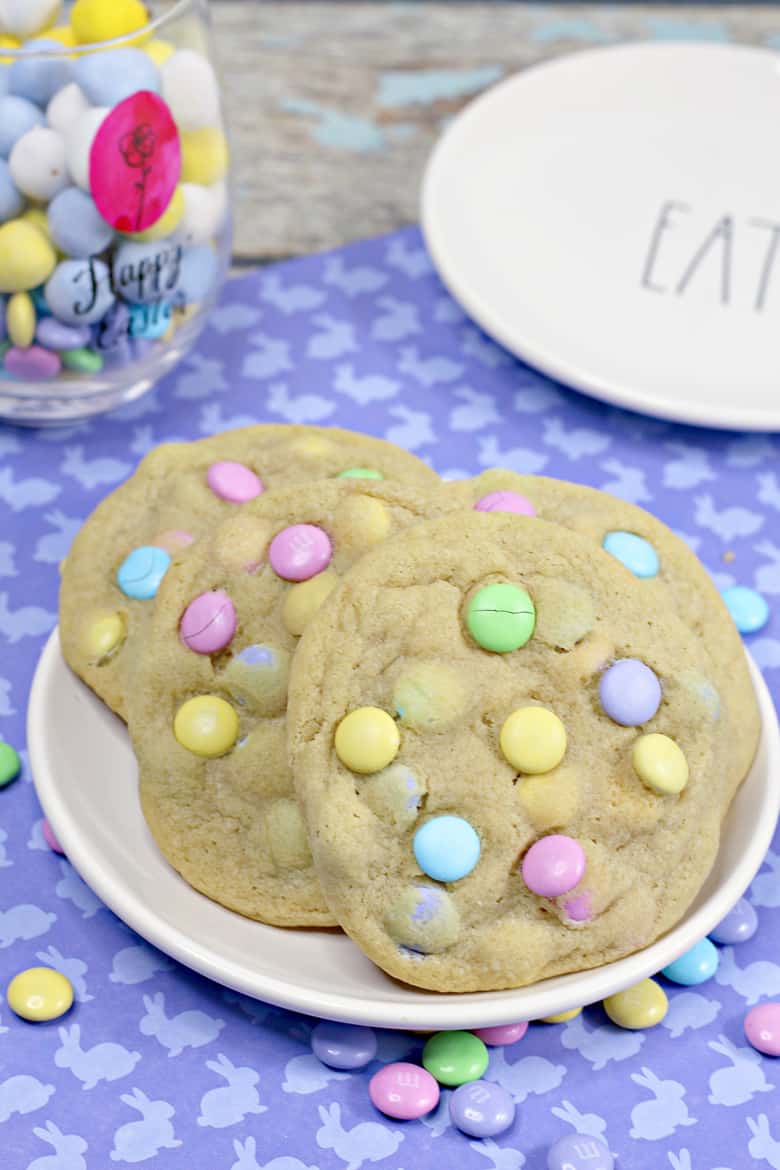 Prefer a shortcut?
I can't blame you for looking for a short cut. I like quick & easy recipes, so I respect that!
You could totally make these beautiful cookies using store-bought sugar cookie dough or a sugar cookie mix. Just add the candies!
Looking for more Easter dessert ideas?
Check out these 30+ fun and easy Easter dessert ideas.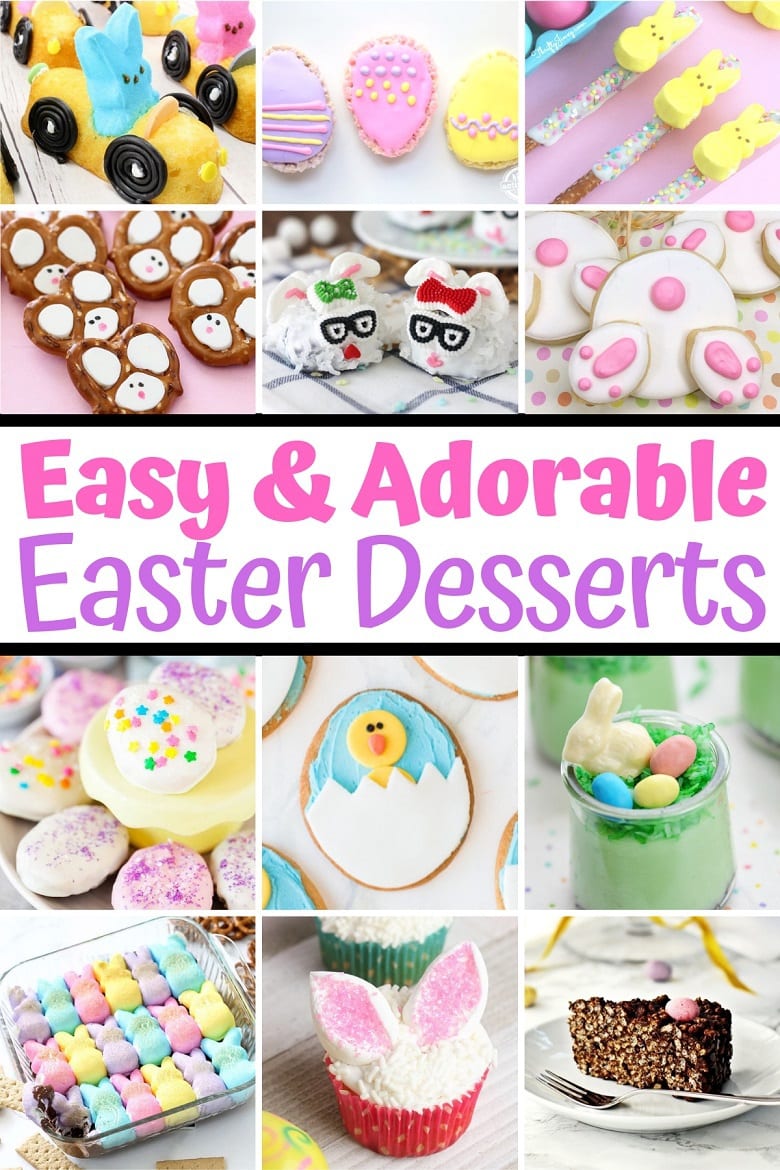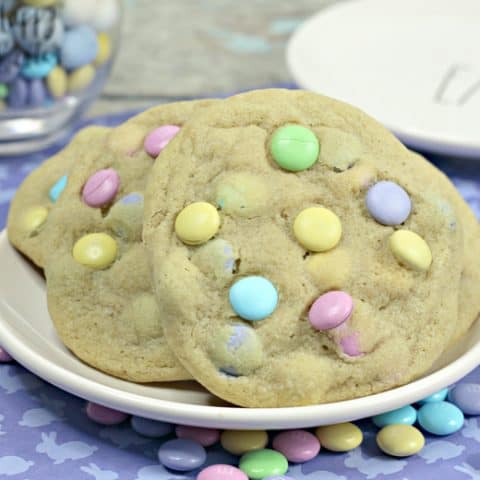 Easter M&M Cookies
Easy homemade Easter cookies packed with pastel M&M candies are a delicious dessert recipe, perfect for Spring.
Ingredients
1 ½ cups flour
1 tsp baking soda
¼ tsp kosher salt
½ cup unsalted butter, softened
½ cup light brown sugar, packed
¼ cup sugar
1 large egg
1 tsp vanilla extract
1 ½ cup M&M candies, divided
Instructions
Preheat oven to 350. Line two baking sheets with parchment paper.
In a small bowl, whisk together flour, baking soda, and salt. Set aside.
In the bowl of a stand mixer, beat butter and sugars until light and fluffy. Add egg and vanilla, beating well to combine. Gradually beat in the dry ingredients until combined.
Fold in 1 cup of M&M's.
Using a medium-size ice cream scooper, scoop cookie dough onto lined cookie sheets. Lightly press down on each cookie to flatten and form a thick disk. Add a few M&M candies to the top of each cookie.
Bake for 10-12 minutes or until edges turn light brown. Cool for 5 minutes on cookie sheet before transferring to wire rack to cool completely.
This recipe was shared on Meal Plan Monday.