Easter egg maracas are a fun DIY instrument for toddler and preschoolers. They are easy to make using plastic eggs, plastic spoons, washi tape, and rice or beans.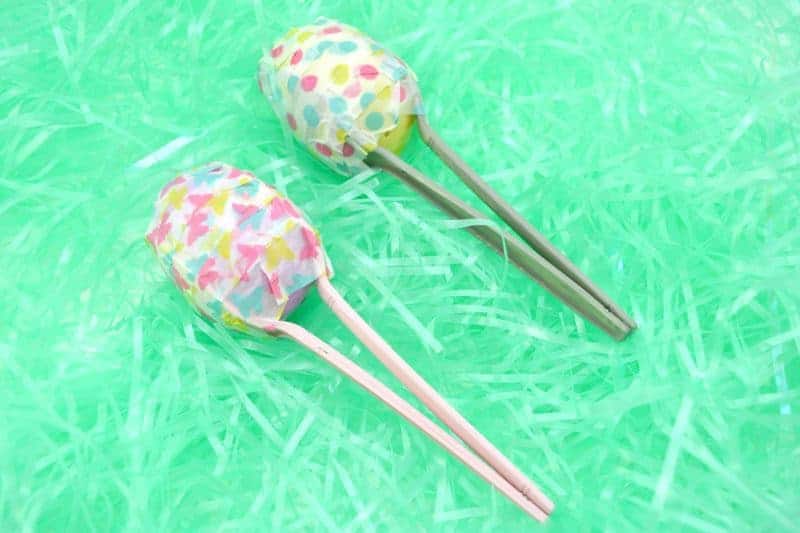 Looking for an idea of what to do with all those plastic Easter eggs that the kids have left over from their Easter egg hunt? These DIY easter egg maracas are fun and easy to make using plastic eggs and materials that you probably have in your cupboard and craft stash.
The kids will love shaking their maracas to the beat of their favorite songs, or using them to make their own music.
Check out the step-by-step tutorial below so that you and your littles can make these fun DIY instruments as well!
What You Will Need: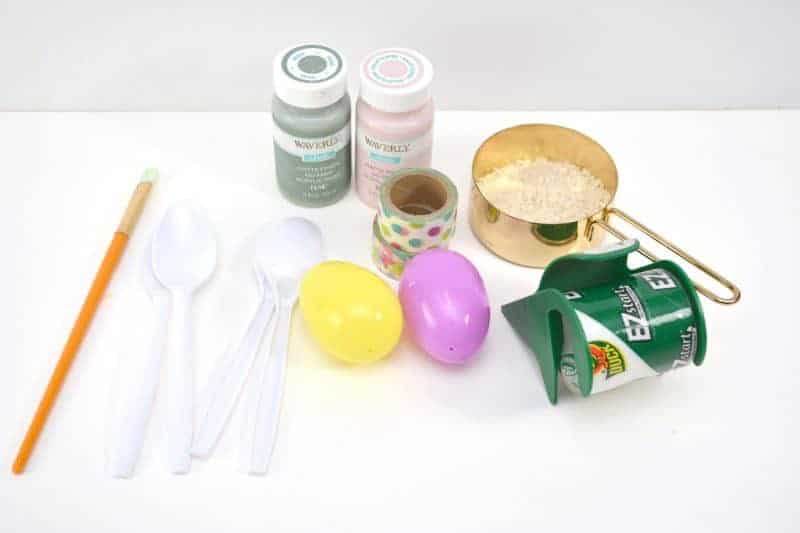 Washi tape in Easter / Spring colors
Plastic Easter eggs
Plastic spoons
Craft paint
Paintbrush
Rice, beans, beads, or other small items
Order Easter Egg Maraca Supplies:
Plastic Cutlery Disposable Teaspoons
Plastic Easter Eggs (24 Pack)
Washi Tape Set , 40 Rolls
FolkArt Home Decor Chalk Furniture & Craft Paint
How to Make Easter Egg Maracas: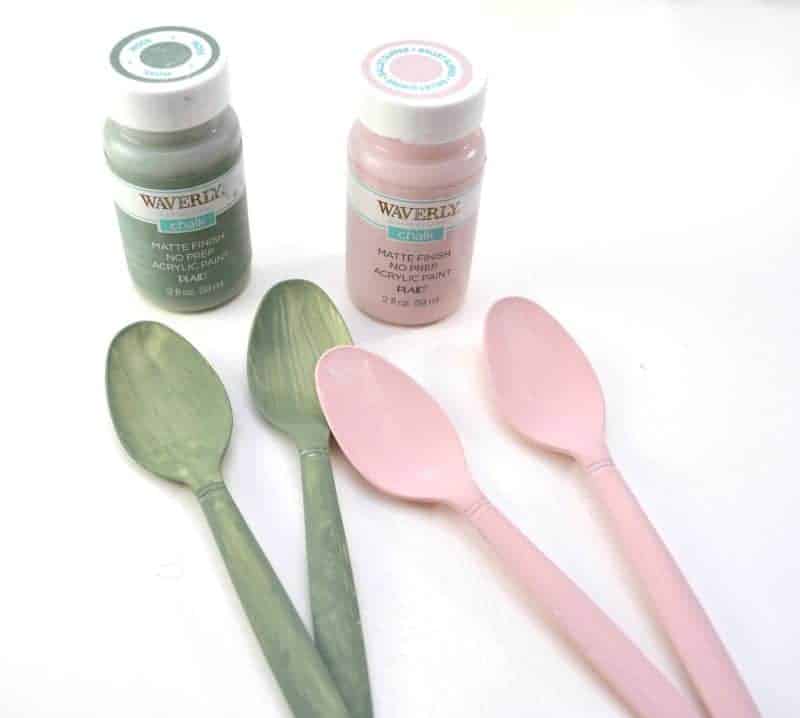 1. Paint 2 plastic spoons in your choice of colors and allow to dry. You can use any craft paint you have on hand that will stick to the plastic material of the spoons. We chose to use a chalk paint since it dries quickly, has a matte finish, and requires only one coat.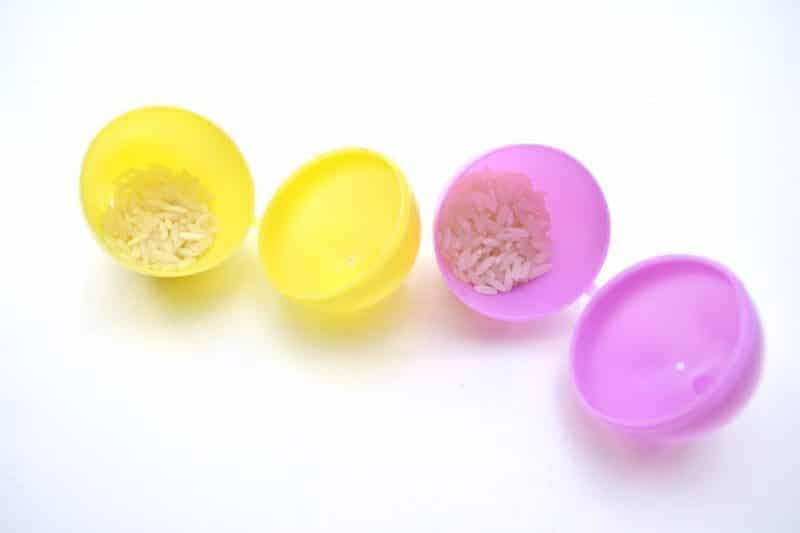 2. Fill a plastic Easter egg half full with rice, beans, beads, or any other small items that you have on hand that will allow your maracas to make noise when shaken.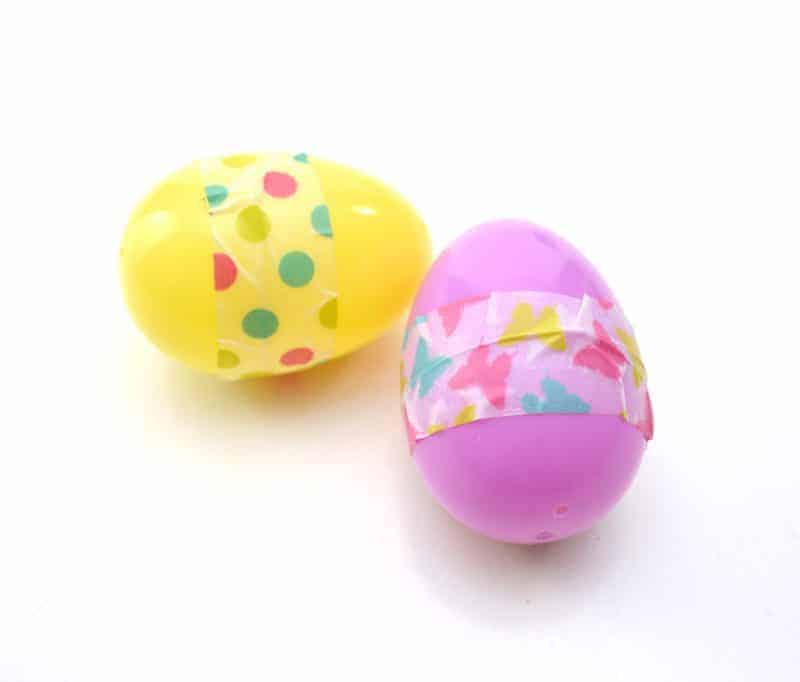 3. Use washi tape to tape the egg closed.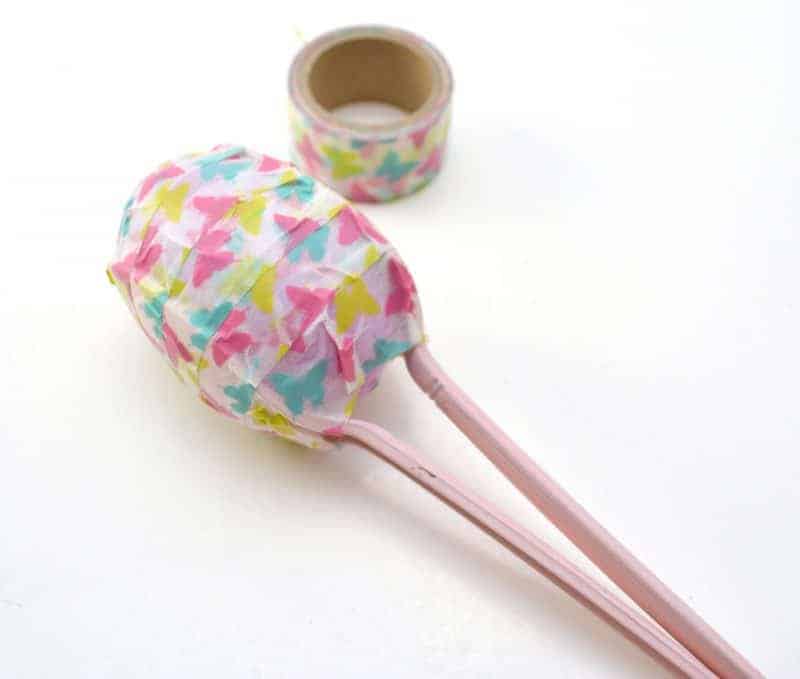 4. Once the spoons have dried completely, face 2 spoons towards each other with your filled plastic egg between them.
5. Wrap washi tape around the spoons and the egg to secure them all in place. Continue to wrap the egg and spoons in washi tape until the top of the spoons and the entire egg are covered. Smooth the washi tape into place so that it forms the shape of the egg.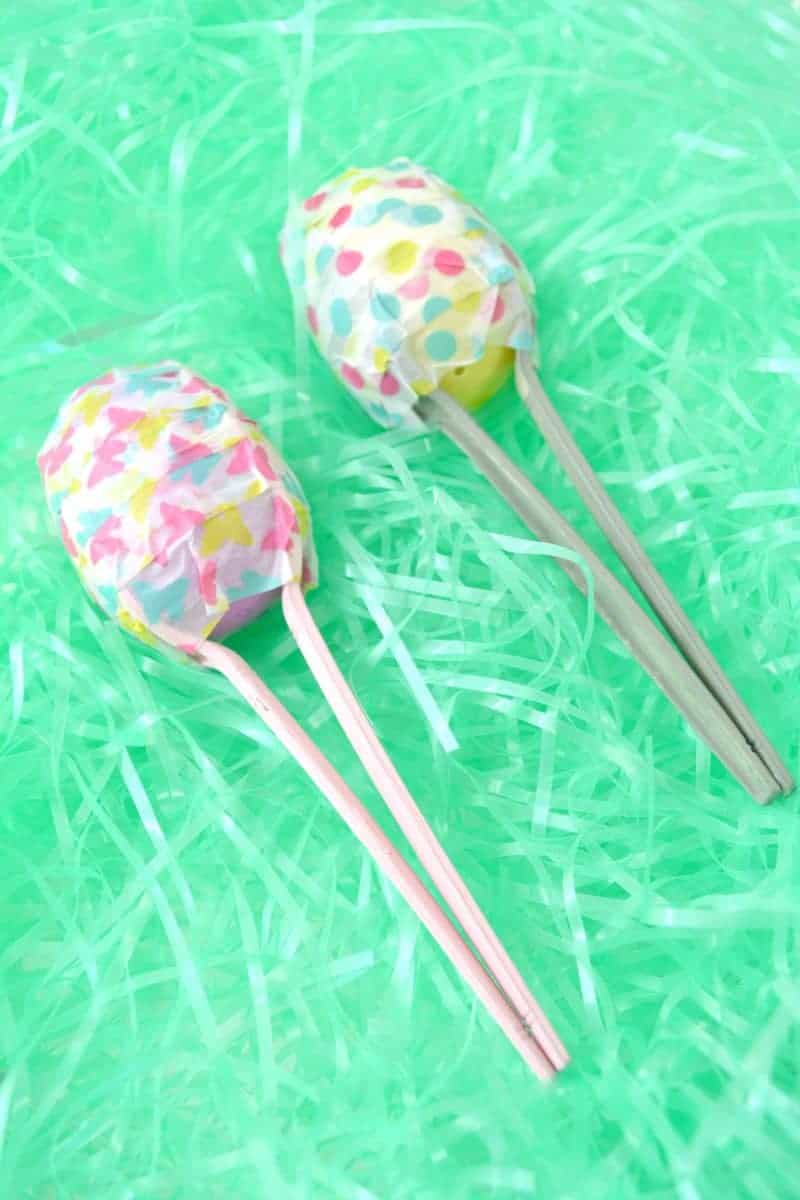 6. Let the little ones enjoy shaking and playing with their homemade Easter egg maracas.
I hope that you enjoy this easy Easter craft idea and that you and your family have a very happy Easter!
More fun and easy Easter crafts for kids:
Pin for Later: