20 Festive Gingerbread Desserts
Posts may contain affiliate links, meaning that I may earn a commission if you use a link provided.
20 of the beat gingerbread desserts to make this Christmas, including gingerbread cookies, cakes, bars, and everything in-between!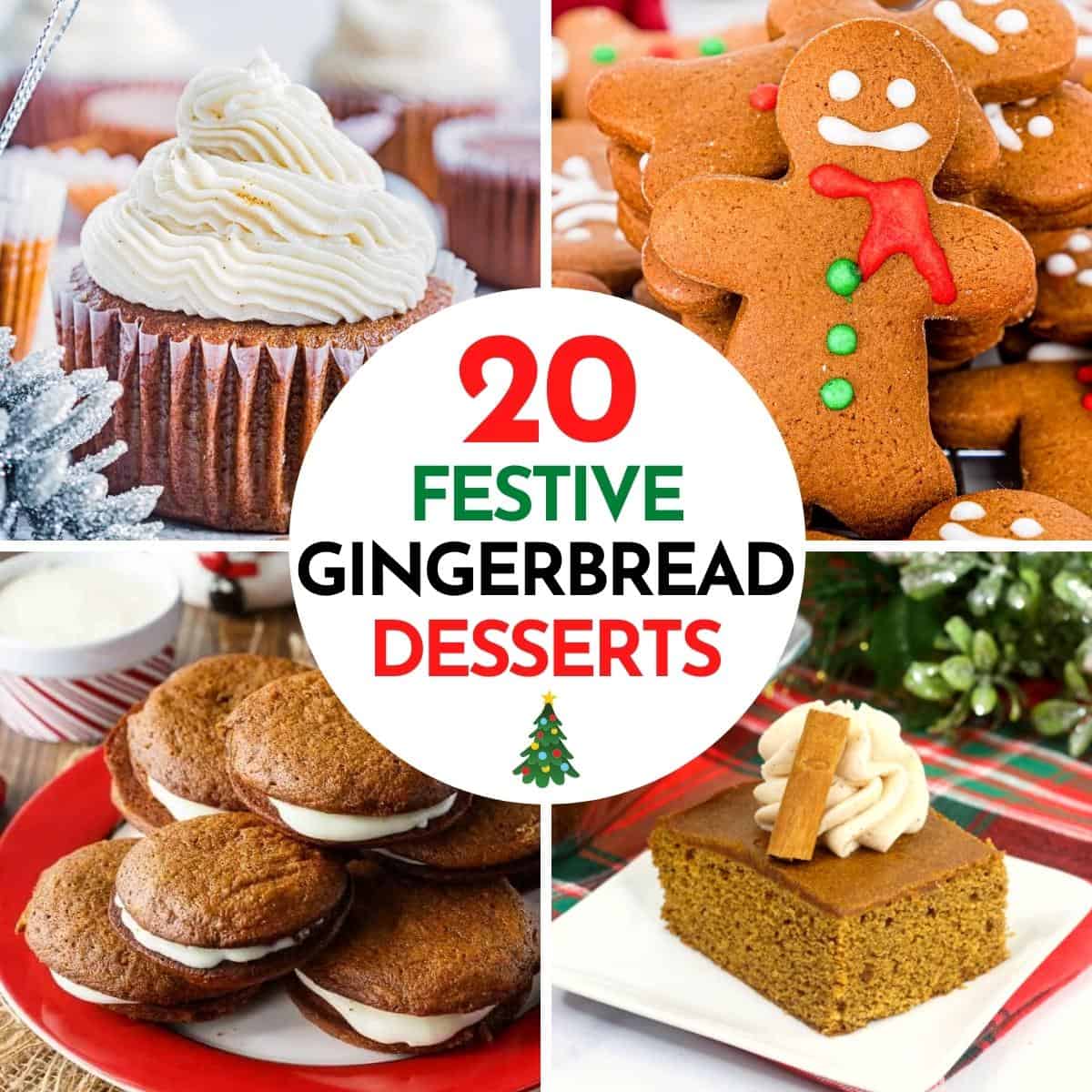 Gingerbread Desserts
If you are searching for the best gingerbread desserts, you have come to the right place.
You will love all the festive gingerbread recipes that you will find below.
If you are anything like me, your only problem will be that you will have a hard time narrowing it down to just one or two recipes and you will end up wanting to make them all!
Best Gingerbread Desserts
20 of the best gingerbread dessert recipes to make this Christmas, from gingerbread cookies and bars to cakes and cupcakes and everything in-between.
Let me know your favorite gingerbread desserts in the comment section below!
Originally published Dec 20, 2016.