15+ tasty gingerbread desserts to make this Christmas, including gingerbread cookies, cakes, bars, and everything in-between!
Gingerbread Desserts
If you are searching for the best gingerbread desserts, you have come to the right place.
You will love all the festive gingerbread recipes that you will find below.
If you are anything like me, your only problem will be that you will have a hard time narrowing it down to just one or two recipes and you will end up wanting to make them all!
1. Old-Fashioned Gingerbread Cake
This gingerbread dessert is a favorite in our house. The cake is so moist and full of flavor and pairs perfectly with the sweet cinnamon frosting on top. It's basically Christmas in a bite of delicious cake!
From Crayons & Cravings.
2. Gingerbread Brownies
Spicy, dense, and chewy these Gingerbread brownies are chock full of flavor then topped with a luscious cream cheese frosting. These are the perfect addition to your Christmas Cookie plate!
From Confessions of a Baking Queen.
3. Soft Gingerbread Cookies
Soft and chewy gingerbread cookies covered in red and green sprinkles are perfect for the holidays. No rolling and cookie cutters required for this easy and delicious Christmas cookie recipe!
4. Gingerbread Apple Cobbler
This gingerbread apple cobbler has layers of apple pie filling, soft gingerbread and crunchy pecan streusel for an easy to prepare, family-friendly dessert. Serve with a scoop of ice cream for a real treat!
Visit Never Enough Thyme for the recipe.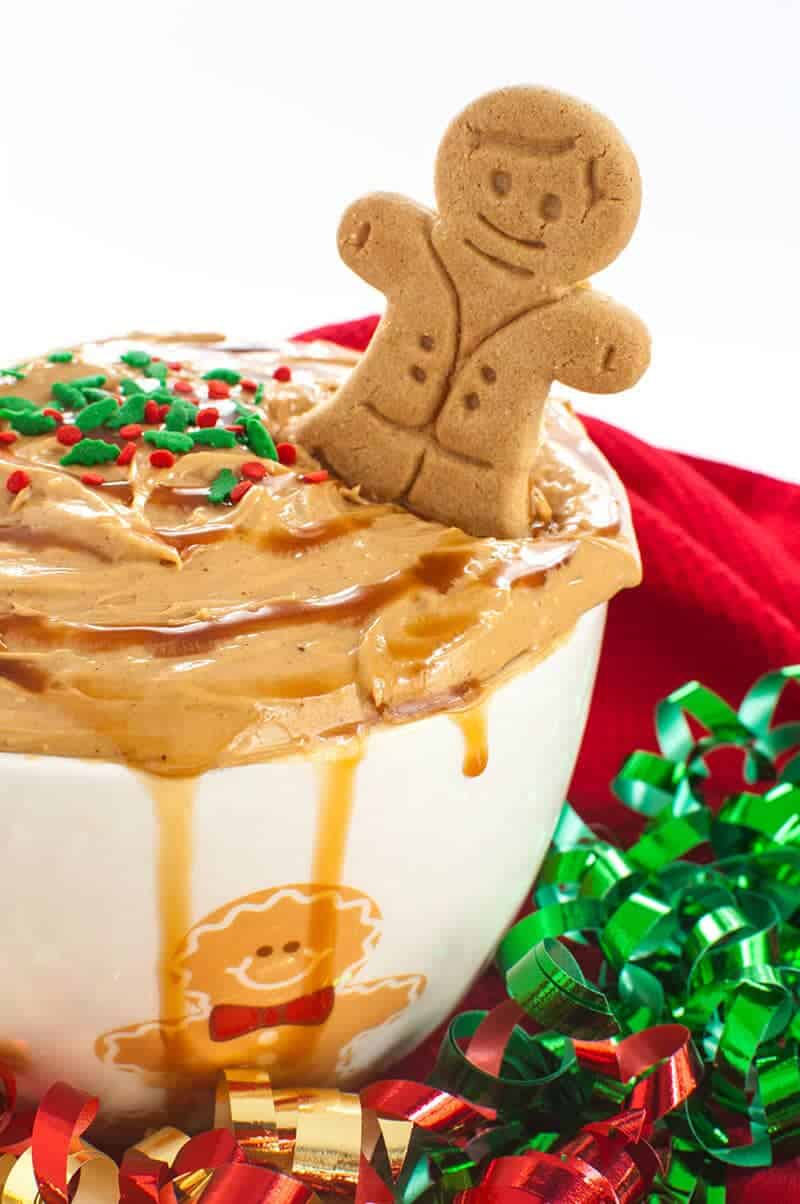 5. Caramel Gingerbread Cheesecake Dip
Caramel Gingerbread Cheesecake Dip is an easy dessert recipe to wow your holiday guests with. This sweet dip recipe combines caramel and gingerbread flavors together in a creamy dip.
Get the recipe on Dip Recipe Creations.
6. Gingerbread Cookies
Gingerbread Cookies with a sprinkle of powdered sugar over the top are the perfect festive treat! No chilling the dough required, so they're quick and simple to make!
Visit Brooklyn Farm Girl for the recipe.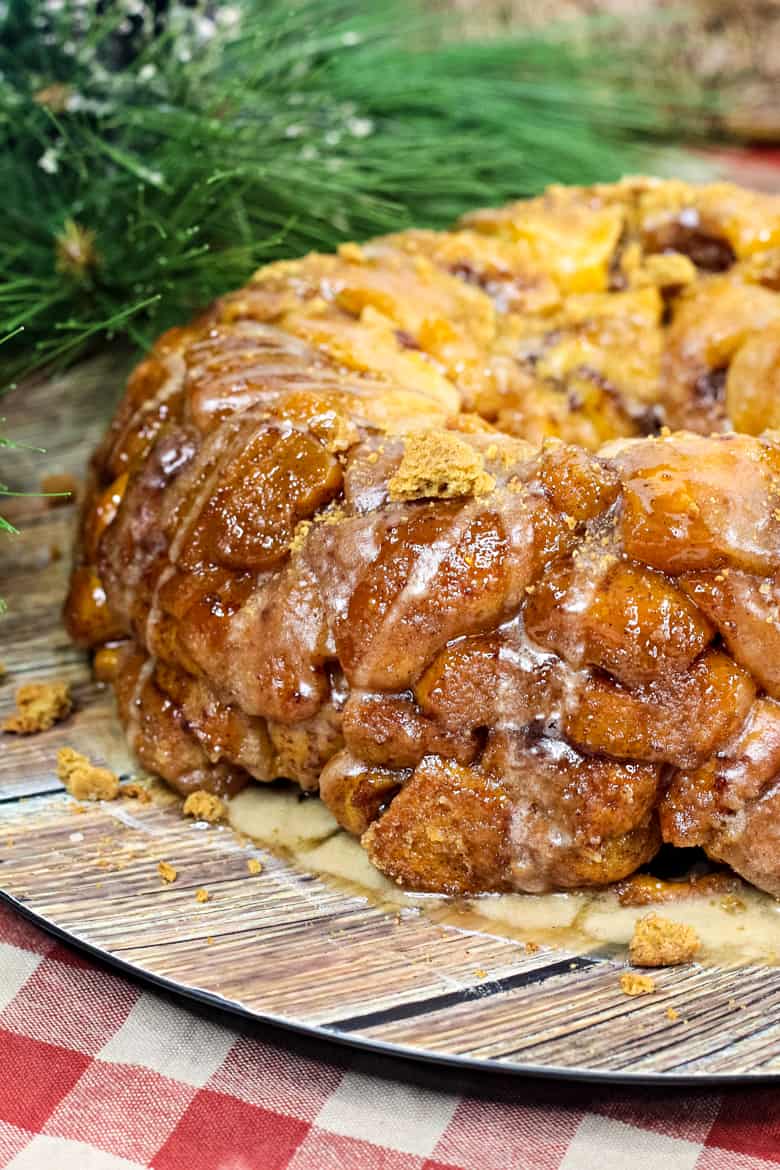 7. Gingerbread Monkey Bread
This sweet and sticky gingerbread monkey bread is easy to make and makes the perfect Christmas dessert treat. Just be sure to keep plenty of napkins handy!
From Crayons & Cravings
8. Gingerbread Bundt Cake
This super moist gingerbread bundt cake is topped with a sweet vanilla glaze and makes for a perfect holiday season dessert.
From Living Sweet Moments
9. Gingerbread Latte
A dessert drink if you will. This gingerbread latte is easy to make in your crockpot and the perfect holiday drink for coffee-lovers at Christmastime. Top with whipped cream and sprinkles for a special treat!
From Crayons & Cravings.
10. Gingerbread Blondies
What sets these blondies apart from other gingerbread blondies is the amazing lemon cream cheese swirl. Yum!
Get the recipe from The Suburban Soapbox.
11. Pumpkin Gingerbread Cupcakes
Cupcakes with the flavor pairings of pumpkin and gingerbread. Topping this delicious combo is a spiced cream cheese frosting.
From Mama Needs Cake.
12. Ultimate Gingerbread Cupcakes
Not a fan of pumpkin spice? Then these gingerbread cupcakes are for you! They are topped with rich cream cheese frosting and cute little gingerbread man sprinkles for a delicious Christmas dessert.
From Thrifty Jinxy.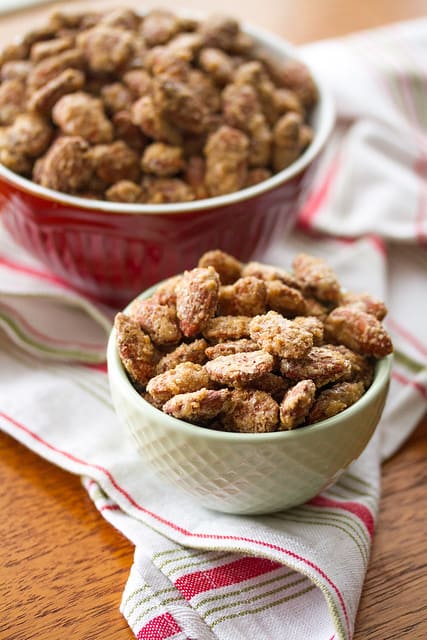 13. Gingerbread Sugared Almonds
These gingerbread-scented sugared almonds are the perfect snack for all your festive gatherings, and can also be packaged up in pretty jars for a simple homemade gift.
Get the recipe over on Crumb.
14. Gingerbread Chocolate Bark
The easiest holiday treat—Gingerbread Chocolate Bark! Just 5 ingredients, and ready in 15 minutes!
From Fried Dandelions
15. Gingerbread Man Cookies
Use this recipe to make the perfect gingerbread men cookies. You can even let the kiddos decorate their gingerbread men however they want for a fun Christmas activity.
Visit The Kitchen is my Playground for the recipe.
16. Gingerbread Magic Cookies
A festive variation of the traditional 7 layer cookie, these gingerbread magic cookies are simply the perfect mix of all things yummy.
From The Kitchen is my Playground
17. Gingerbread Roll Cake
From A Treat's Affair.
I hope that you find your perfect gingerbread recipe to make this holiday season.
Let me know your favorite gingerbread desserts in the comment section below!
Originally published Dec 20, 2016.