This post is sponsored by Dawn but the content and opinions expressed here are my own.
We all know that Dawn is great for washing dishes. But did you know that Dawn is also perfect for other cleaning tasks around the house? Read on for 5 Awesome uses for Dawn other than washing dishes!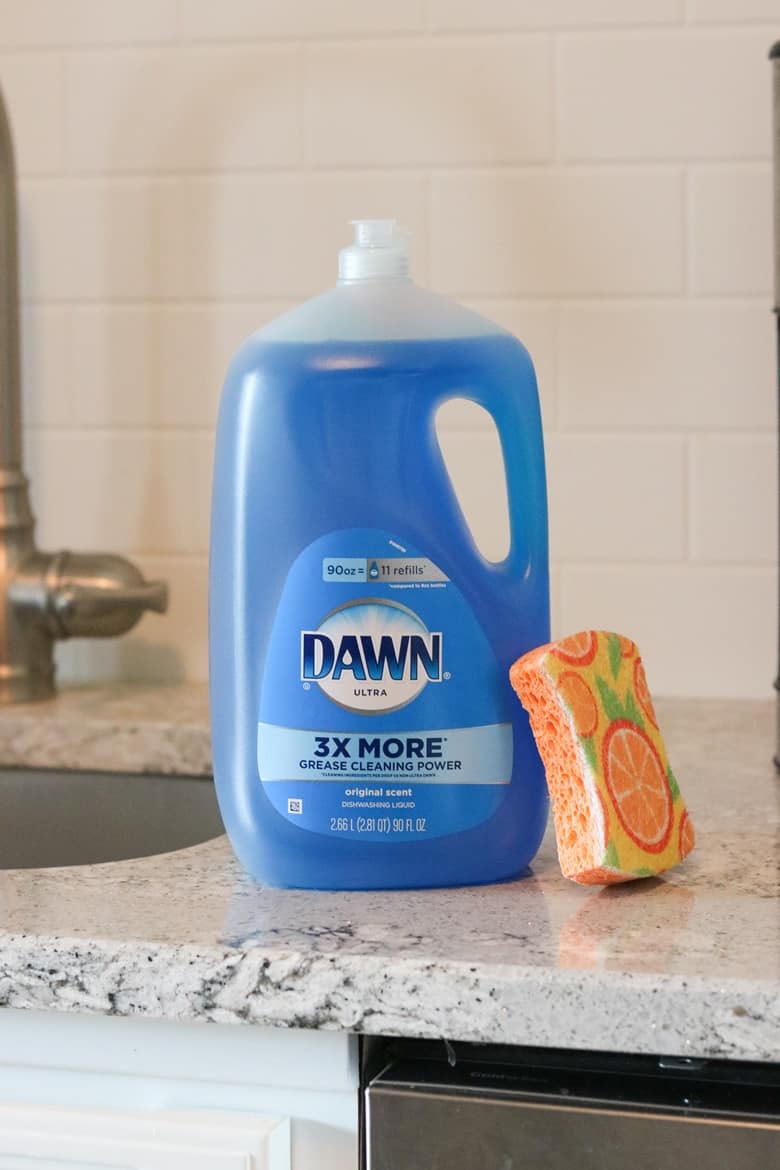 Dawn Cleans More Than Dishes
As a busy mom with a very active toddler on my hands, I am constantly looking for the quickest and most efficient way to get things done.
Dawn Ultra, available at Sam's Club, has a brand-new formula that offers 3x more grease cleaning power* and 50% less scrubbing (vs non-Ultra Dawn). Baked on food and grease don't stand a chance with Dawn's new formula!
Since getting the dishes done faster means more time to spend with my family, choosing Dawn Ultra is a no-brainer.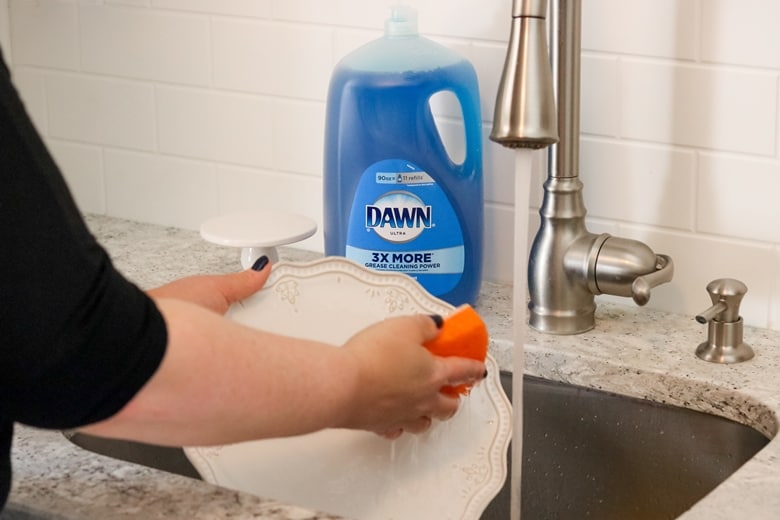 Plus, when I wash with Dawn Ultra, I use less dishwashing liquid than I would with another brand – saving me money in the long run.
But in addition to being fantastic at washing dishes, I have found that Dawn Ultra is also perfect for many of my other household cleaning tasks.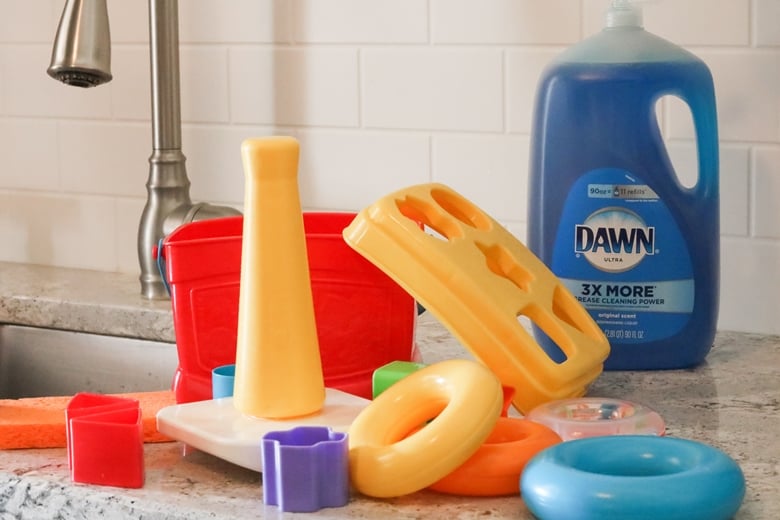 Cleaning Toys
Where there are toddlers, there are toys. And we have a lot of toys!
Luckily, Dawn is great for cleaning toys.
I wash my son's plastic toys (100% plastic, no buttons or batteries) with Dawn Ultra in warm water just as I would our dishes.
For wooden toys or larger plastic toys, I wipe them down with a mixture of warm water and a few drops of Dawn Ultra. Then, I follow up by wiping them down with just water to remove any soap, and dry them with a clean towel.
Kitchen Surface Cleaner
A few drops of Dawn Ultra mixed with warm water makes an inexpensive surface cleaner. I use it to wipe down my countertops, and even to get the greasy mess off of my stovetop.
Cleaning Steel Appliances
Just a few drops of Dawn Ultra on a damp sponge wipes fingerprints and drips right off of my stainless-steel appliances.
Hand Tool Cleaner
Every now and then I like to give my husband's greasy hand tools a good cleaning. Dawn Ultra is awesome at cutting through the grease, and making them look as good as new again.
Pre-Treat Laundry
Being a toddler mama, I see my fair share of stains.
My son has been working on learning how to feed himself with a spoon and fork, and let's just say the he has yet to master the skill.
But I will let you in on my little stain-fighting secret — Dawn Ultra!
Dawn is also great as an inexpensive — but very effective — laundry pre-treatment.
I rub just a drop of Dawn Ultra into stains and allow it to sit for a few minutes before popping the clothing into the washing machine.
Using Dawn to pre-treat my laundry helps me save money, because I no longer have to rely on expensive stain removers.
Where to Buy Dawn Ultra
Sam's Club is my #1 spot for purchasing Dawn Ultra.
Although I usually choose to shop in-club because I enjoy browsing the aisles, I love that Sam's Club offers their members additional shopping options such as Club Pick Up.
With Club Pick Up, I can place my order online and it will be ready for me to pick up when I arrive at Sam's Club. This is a such a lifesaver on those days when I just don't have time to shop.
Sam's Club has Dawn Ultra available in extra-large 90z bottles, which seem to last me forever. Each 90z bottle is equal to 11 refill size bottles *compared to 8oz bottles, which means less waste as well!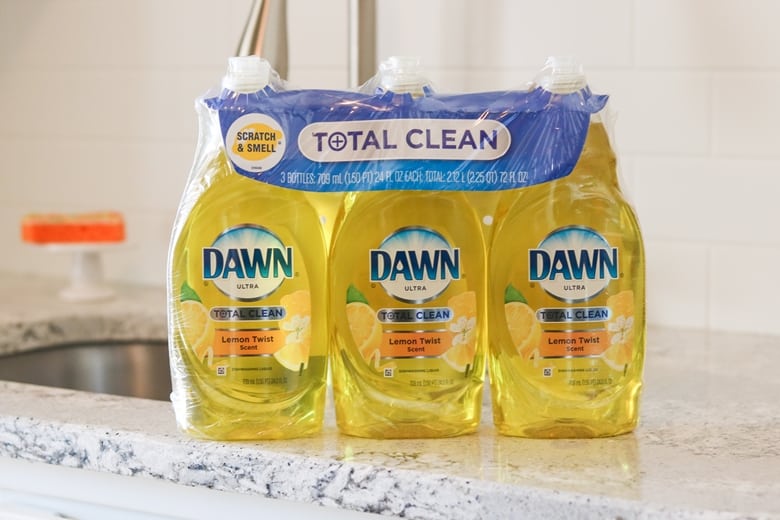 Sam's Club also carries Dawn Ultra Total Clean, Lemon Twist (24 oz., 3 pack), which is a great option for those who prefer a dishwashing liquid with an invigorating lemon scent.
Like Dawn Ultra, Dawn Ultra Total Clean Lemon Twist also has 3x more grease fighting power per drop* so you can get through more dishes with less.
I know I am getting a price and I don't have to worry about running out between shopping trips.
Being that I use it for so many cleaning tasks around the house, being able to buy Dawn in bulk just makes sense. I know I am getting a price and I don't have to worry about running out between shopping trips.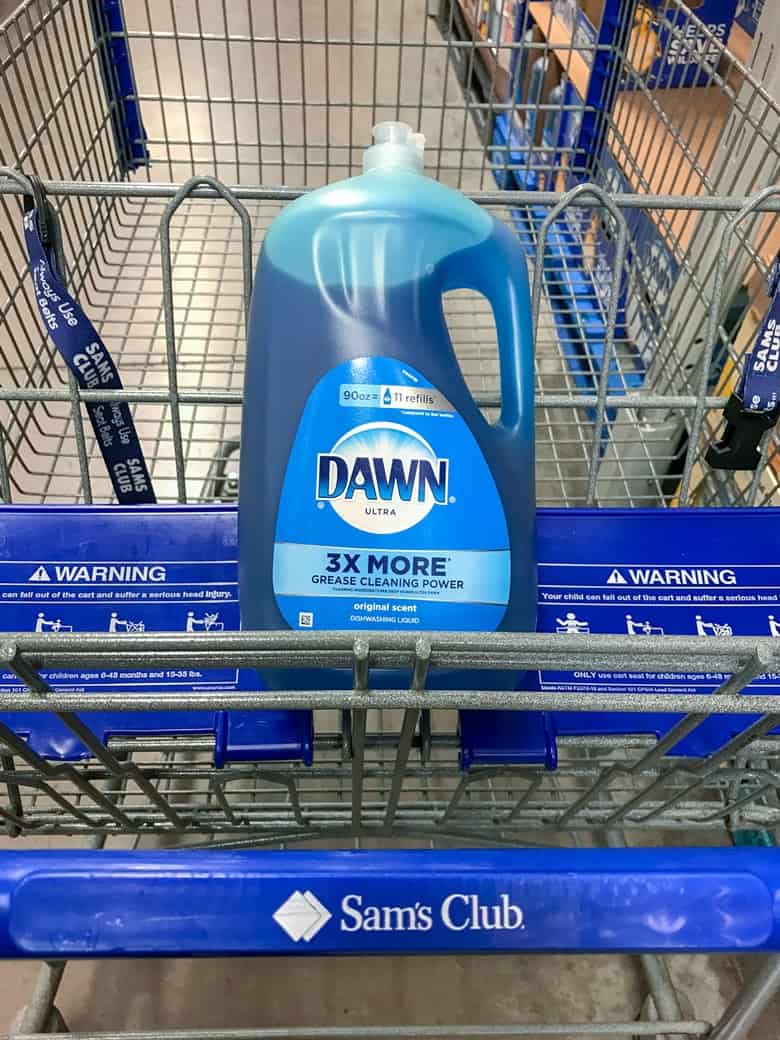 Head to your local Sam's Club or try Club Pickup at samsclub.com to purchase Dawn Ultra or Dawn Total Clean, Lemon Twist and try it out for yourself on some cleaning tasks around the house.
Also, be sure to lookout for Dawn Ultra's awesome new packaging! The label has had a recent update and now looks like the bottle in the image above.
Do you have another household use for Dawn? If so, I would love to hear about it in the comments section below!
*Cleaning ingredients per drop vs. the leading brand