Thank you Brawny® Tear-A-Square® for sponsoring this post. Think of all the ways you can Put a Square There!
Inside: A sponge paint toddler art activity with homemade taste-safe paints.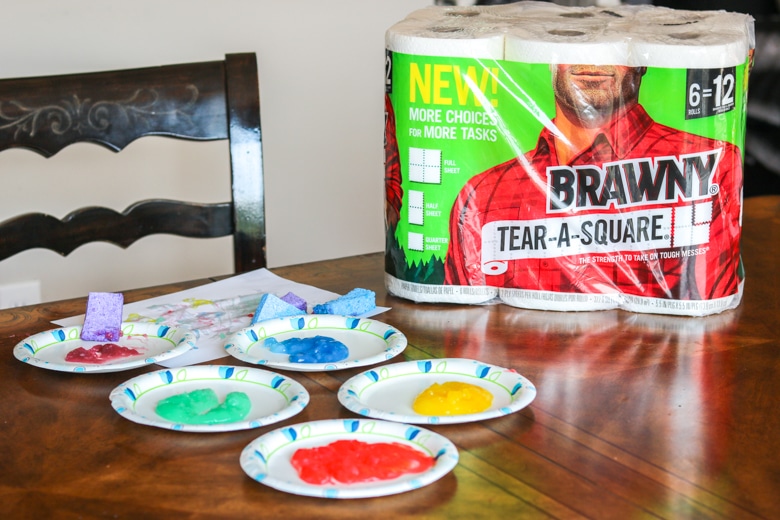 From playdough to coloring, my 2-year-old son loves all things arts and crafts. I try to introduce him to new art activities as often as possible.
Of course, I am sure to stock up on Brawny® Tear-A-Square® paper towels before getting started on any arts & crafts project.
With 3 different size sheet options, Brawny® Tear-A-Square® paper towels make it easy to clean up messes big or small — without the waste.
This week my son and I had fun sponge painting with homemade taste-safe paint. The easy activity was such a hit that I knew I had to share it with all of you as well.
Sponge Paint Toddler Art
Painting is a terrific activity for toddlers. It allows them to work on their motor skills while exploring colors and just unleashing some creativity.
My son always has a blast painting, and this sponge paint art project was no exception.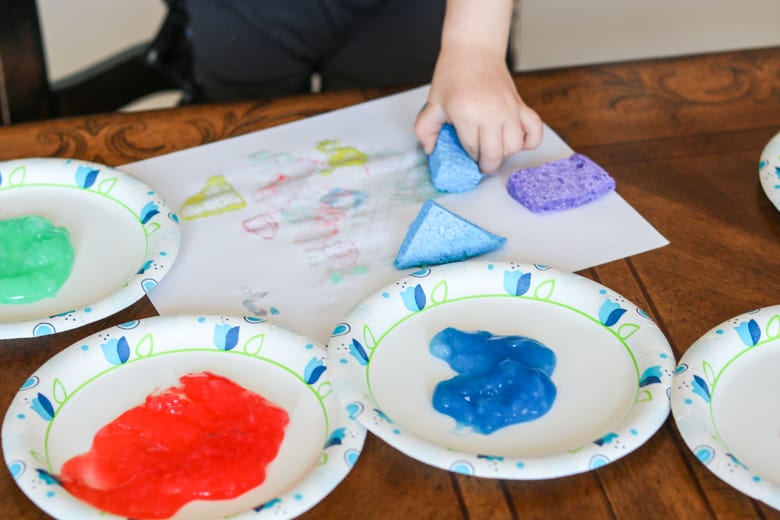 I demonstrated how to use the sponges to "stamp" the paint onto my own paper a few times, and he quickly joined in, imitating my actions on his own paper.
Of course, it wasn't long before things started to get messy…
Tip for Easy Clean-Ups
I am going to be real with you – a toddler painting means things will get messy. But no worries there. Just be prepared with a roll of Brawny® Tear-A-Square® paper towels close by.
With the strength of Brawny®, a quarter-size square is all I need to tackle small messes, like when my son touches his face with his paint-covered hands.
Brawny® Tear-A-Square® paper towels make it simple to tear off just the quarter-size square that I need.
On the other hand, when my son misses the paper and turns our dining room table purple, it is easy to grab the full-size sheet I need to tackle the larger mess.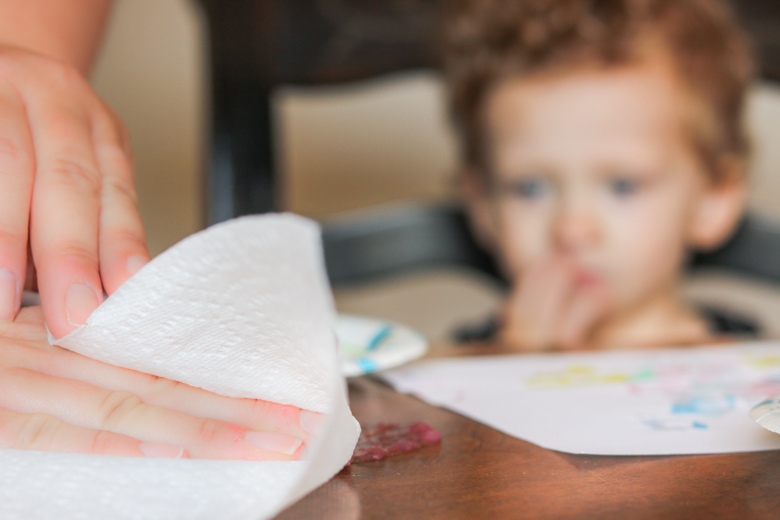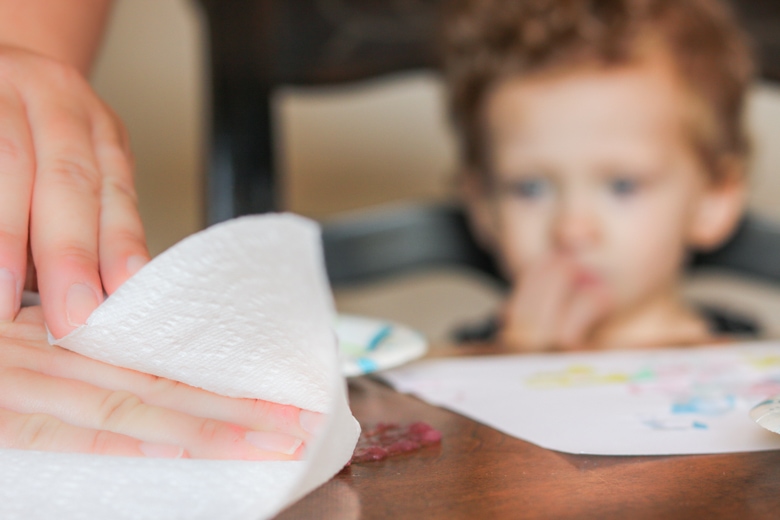 How to Make Taste-Safe Paint for Toddlers
As I mentioned, this fun sponge paint art project uses homemade taste-safe paints that are perfect for toddlers and preschoolers, like my little guy.
Little ones are known for putting things that they shouldn't into their mouths, which is why it is important to use paints that are non-toxic.
While the paint recipe I am sharing is technically edible, it surely isn't something that I would recommend or encourage eating. I use edible paint simply for peace-of-mind, knowing that if my son does put the paint in his mouth, it isn't a huge deal.
Supplies:
2/3 cups corn starch
1 tsp salt (optional – use if you wish to store your paints for use at a later time)
2 cups water
food coloring
kitchen sponges, cut into various shapes
Instructions:
1. Heat corn starch, salt (optional), and water in a small saucepan, stirring often until it thickens and becomes more translucent (as seen in the image below).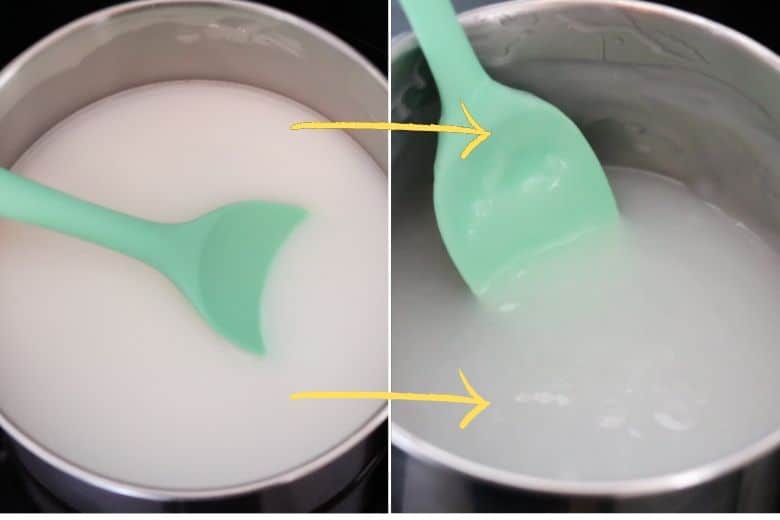 2. Remove from heat and spoon into a bowl for each color you would like to make. Add 2-4 drops of food coloring to each bowl; stir until well mixed.
3. Allow paints to cool fully, then transfer to paper plates.
4. Give the paints along with the sponges to your toddler to enjoy.
Notes:
Be sure to have a roll of Brawny® Tear-A-Square® paper towels handy for quick and easy clean-up.
Saving paints for later? Use salt in step 1 to help the ingredients in the paint to keep from separating. Cover and store in the refrigerator until use.
If you find that the paint is too thick, stir in a small amount of water to thin it out again.
I hope that you and your toddler enjoy this fun painting activity!
Be sure to come back and leave a comment letting me know your little one liked it!
Pin activity for Later: