If you are looking for a rainbow kids craft for St. Patrick's Day or just for Spring in general, this colorful Hanging Cotton Ball Rainbow Craft for Kids is the perfect idea.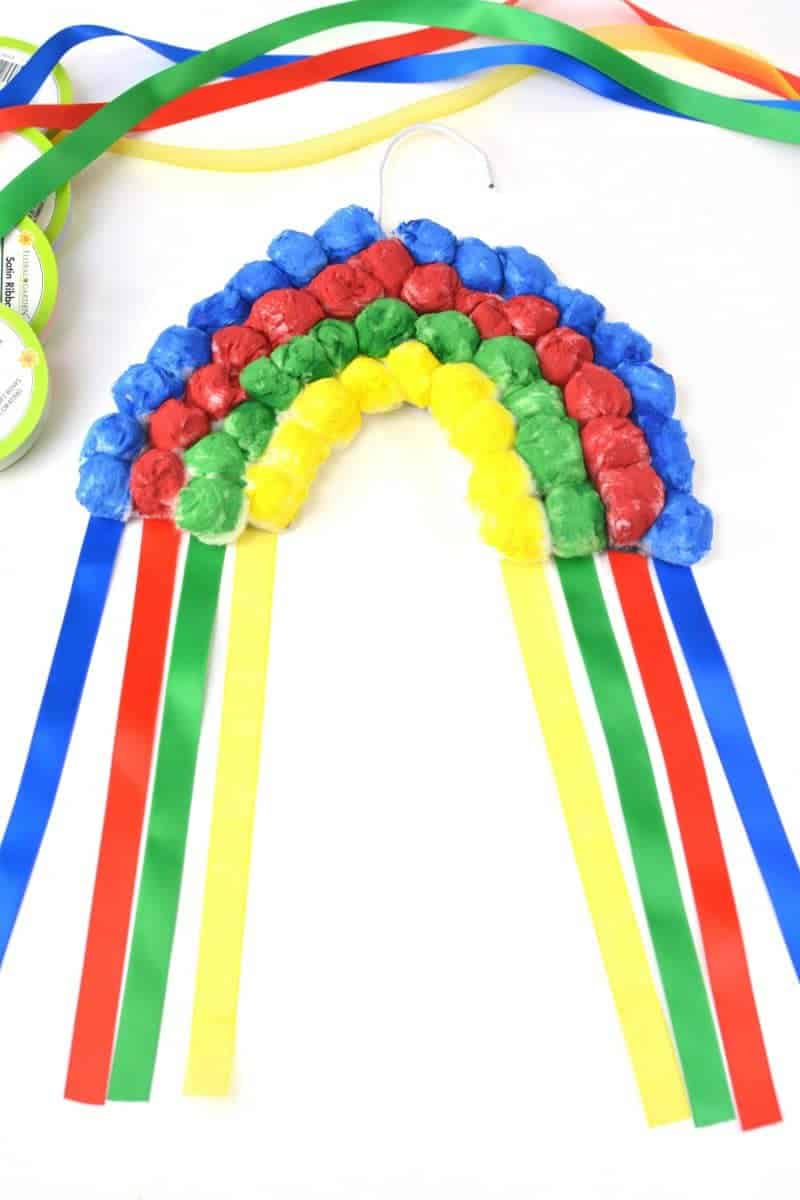 Note: Some adult help will be required for this craft during set-up and at the end (such as cutting and attaching the wire hanger).
You will likely have most of the supplies for this craft already in your craft stash, such as the glue, paint, paint brushes, and ribbon. If not you can get the supplies at your local craft store or online if that is easier.
This rainbow craft is perfect for a preschool or kindergarten classroom. Not only will the kids have a blast making their cotton ball hanging rainbows, but they will brighten up your classroom once you hang them up as well.
If you are a teacher and will be making these hanging rainbow crafts with your class, I would suggest picking up the hangers at a dollar store to save you some cash.
Hanging Rainbow Craft For Kids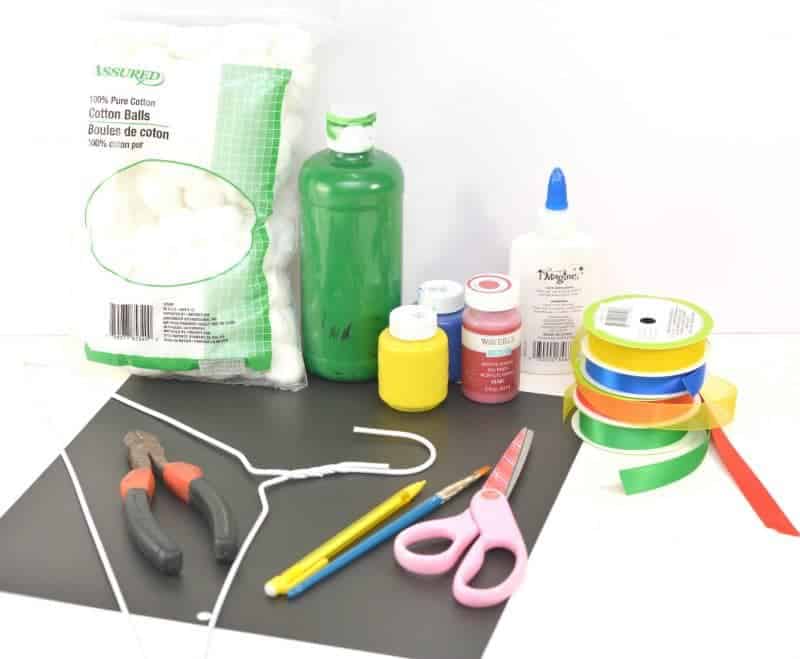 Rainbow Craft Supplies:
White metal hanger

Wire snips

Cardstock

Scissors

Cotton Balls

Red, yellow, green and blue paint

Paintbrush

White school glue

Hot glue gun

Pencil

Red, yellow, green and blue ribbon
Rainbow Craft Instructions: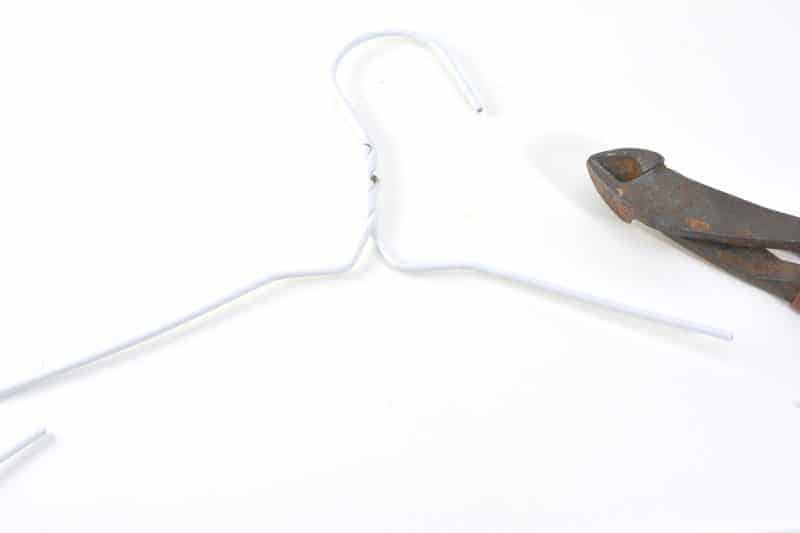 1. Cut off the bottom of a hanger using wire snips. You want just the top part of the hanger remaining, with a small section of wire on either side to use as support to hang the rainbow later on.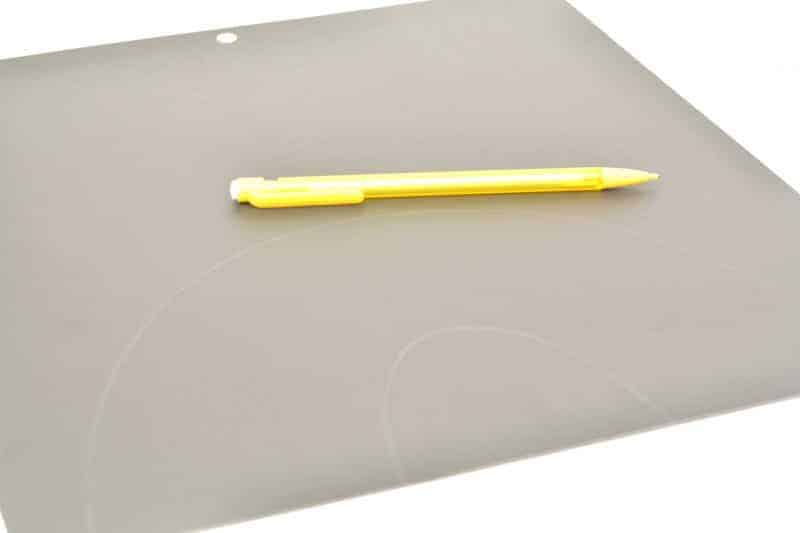 2. Draw an arch / rainbow shape for the rainbow on a piece of cardstock. Make sure that it is big enough so that the wire hanger will not stick out from behind it, and big enough to fit 4 rows of cotton balls.
3. Use scissors to cut out the rainbow.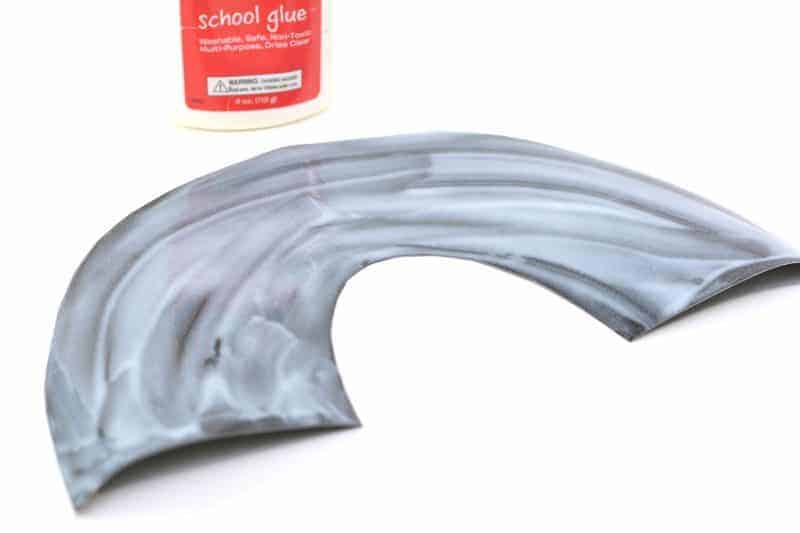 4. Cover the front of the rainbow with a layer of white school glue.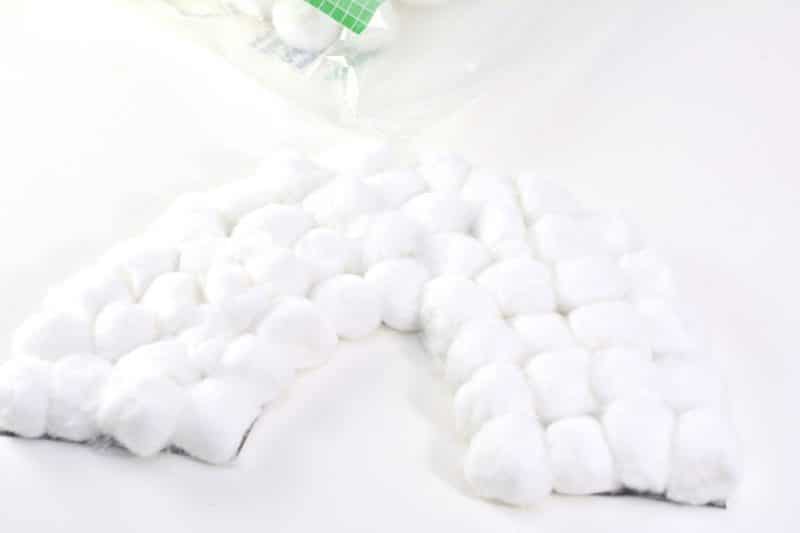 5. Press cotton balls onto the rainbow to cover the glue. There should be four cotton balls in each row. Once all the cotton balls have been glued on, allow the rainbow to dry.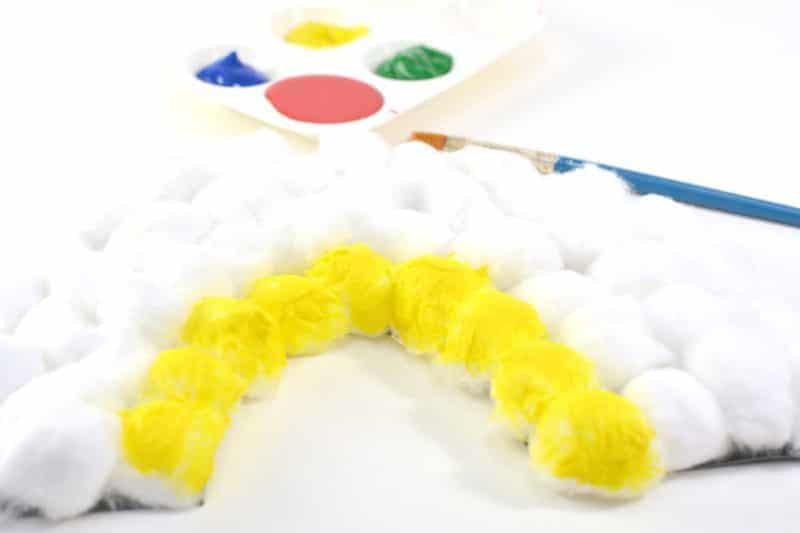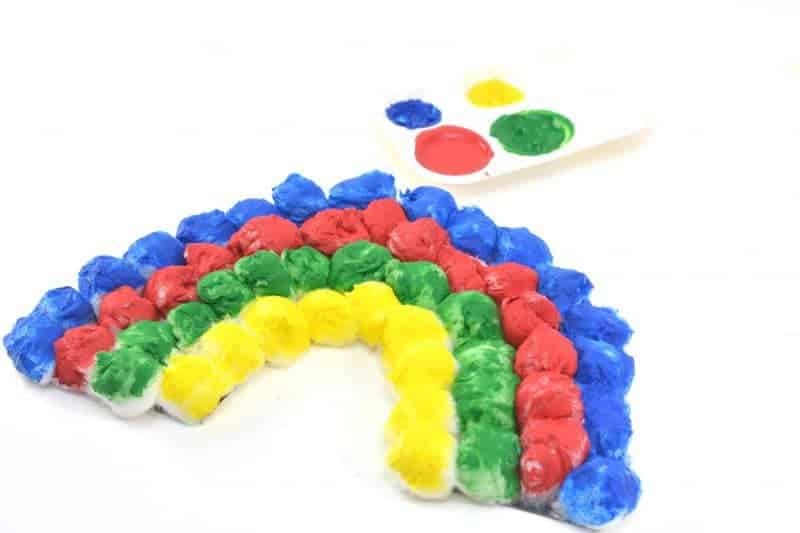 6. Once the glue had dried, use a paintbrush to paint the cotton balls in each row a different color.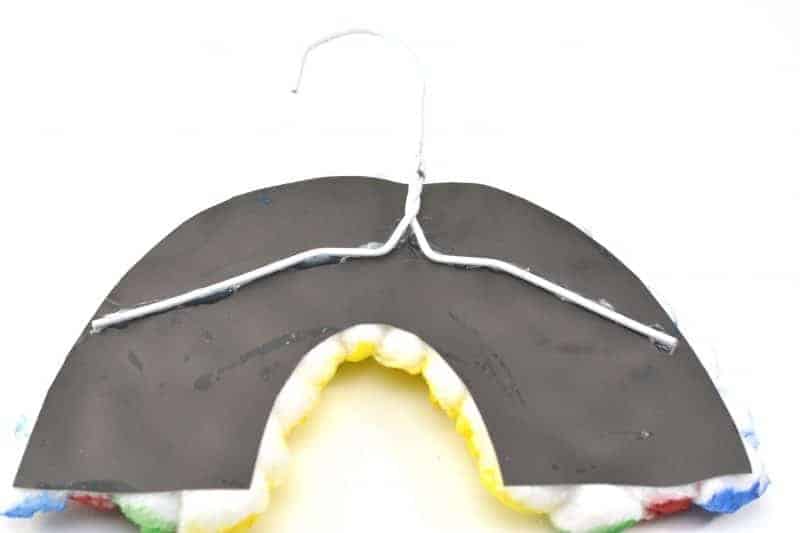 7. When the paint has dried, use a hot glue gun to glue the cut hanger to the back of the rainbow so that the hook part sticks up out of the center of the rainbow.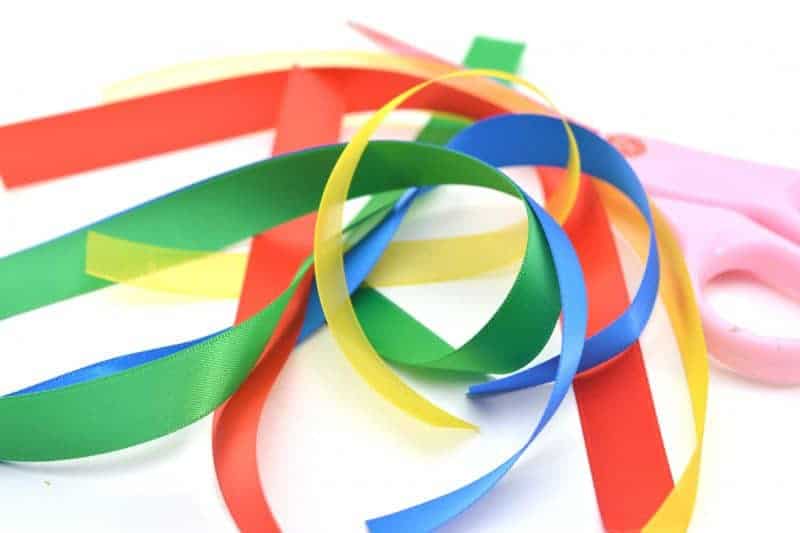 8. Cut evenly lengths of red, yellow, green and blue ribbon. You will need 2 pieces of each color ribbon, one for each end of the rainbow.
9. Glue ribbon pieces to the back of the rainbow, below their coordinating color of cotton balls.
10. Allow to dry, then hang up your beautiful cotton ball ribbon rainbow and enjoy!
Shop Craft Supplies:
Stanley FatMax Straight Cut Snips
Medium Sized Cotton Balls (Pack of 500)
White Wire Hangers (50)
Mini Hi-Temp Glue Gun
White Cardstock, 75 Sheets
Crayola Artista II Washable Tempera Paint, Set of 12
1 inch Wide Ribbon – 25 Yards
Paint Tray , Set of 20
Large Children's Paint Brushes, Set of 20
Multicolor Kids Artists Smocks, Set of 24
Elmer's School Glue 12 pack
Pin for Later: