Posts may contain affiliate links, meaning that I may earn a commission if you use a link provided.
This hearty, homemade mushroom Bolognese sauce is easy to make and pairs well with ravioli, gnocchi, or any other pasta that your heart desires.
For more delicious pasta dishes try pizza pasta casserole, one-pot spinach chicken pasta, or penne with asparagus and marinara sauce.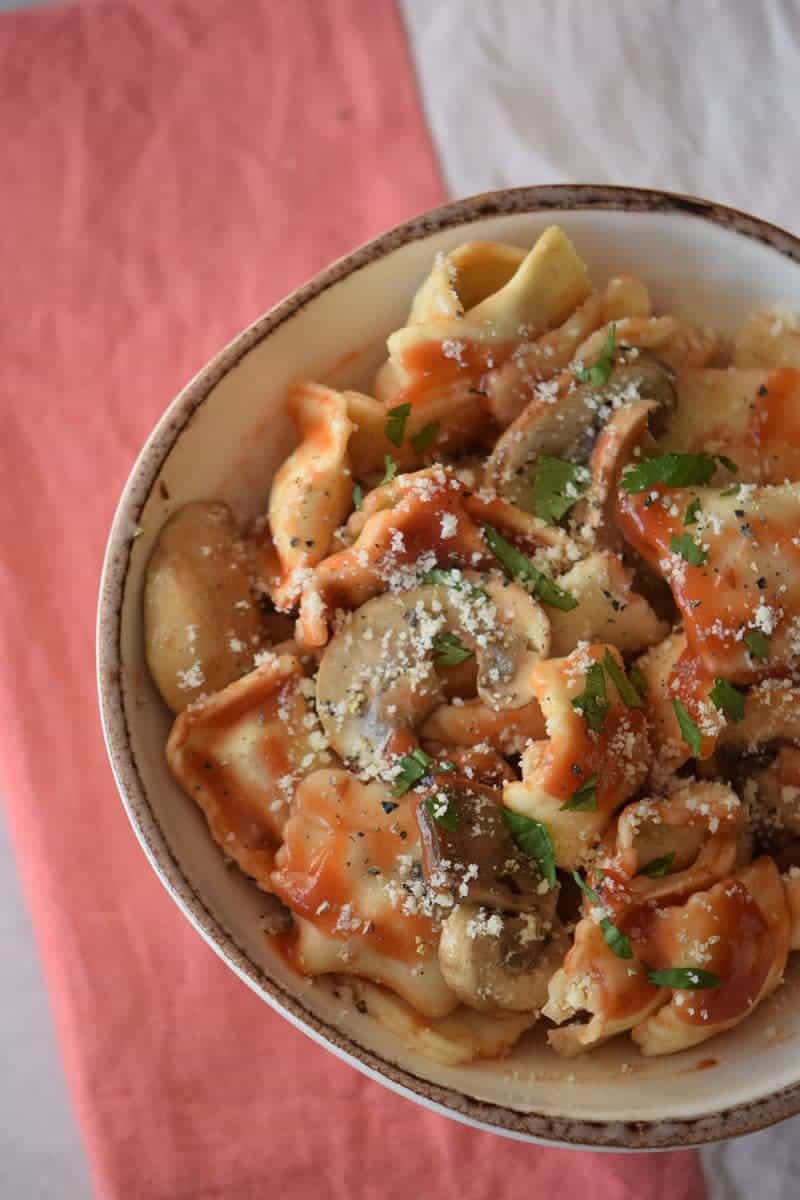 Italian food is both comforting and hearty. In other words, it's the perfect comfort food.
While a quick plate of spaghetti is okay for dinner, it can get old after a while. If you're looking for something new, yet easy to prepare, this mushroom bolognese is sure to become a family favorite.
The best part of this recipe is the homemade sauce. Don't let the thoughts of homemade sauce frighten you though. This Mushroom Bolognese sauce, while incredibly delicious, is easy to make and contains easy to find ingredients. In fact, you probably have most of the ingredients in your pantry.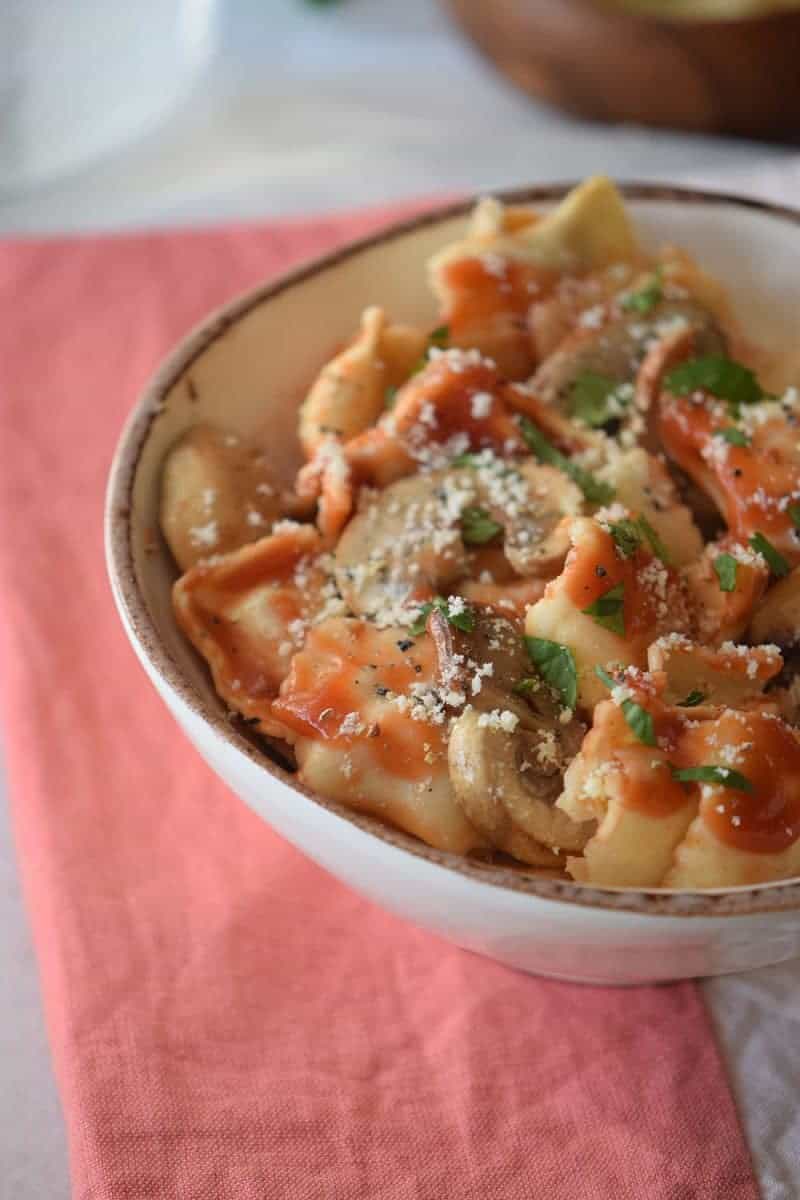 The second best thing about this recipe is using pre-made ravioli. The homemade sauce is so delicious that you can use a store-bought product and no one will ever know.
If you're looking for a casual dinner option for winter entertaining, this is a good choice. It's also the perfect option for a quick family dinner on a busy evening.
If you want, you can also switch up the flavor of the ravioli that you use. Try making this recipe with cheese or mushroom ravioli. Or, try using different kinds of pasta. This Mushroom Bolognese sauce would be wonderful served over gnocchi.
Recipe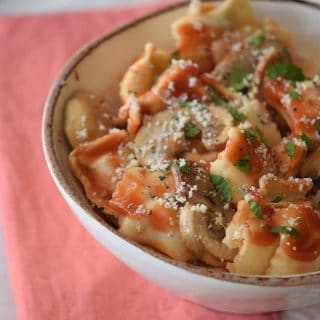 Ingredients
1 Tablespoon olive oil
3 garlic cloves minced
¼ cup onions chopped
½ teaspoon salt
pepper to taste
15 ounces tomato sauce
1 cup water
½ pound mushrooms sliced
½ Tablespoon oregano
1 Tablespoon granulated sugar
chopped basil optional, for serving
parmesan cheese optional, for serving
Instructions
Heat olive oil in a large saucepan over medium heat. Add the onions, garlic, salt, and peppet; saute for about 5 minutes until softened.

Add the tomato sauce, water, mushrooms, oregano, and sugar. Stir for 3 minutes.

Let the sauce simmer for 10-15 minutes.

Serve over your choice of pasta, topped with parmesan cheese and fresh basil (if desired).
Notes
Tip: Add ground ginger to the sauce to give a spicy flavor.
Did You Make This Recipe?
Share it with me on Instagram @crayonsandcravings and follow on Pinterest @crayonsandcravings for even more!