Super Cute Bumble Bee Crafts for Kids
Posts may contain affiliate links, meaning that I may earn a commission if you use a link provided.
These cute bumble bee craft ideas for kids are perfect for spring, summer, or anytime the little ones are learning about bees.
For more fun arts and crafts ideas consider these Rainbow Crafts for Kids or this Faux Stained-Glass Butterfly Craft.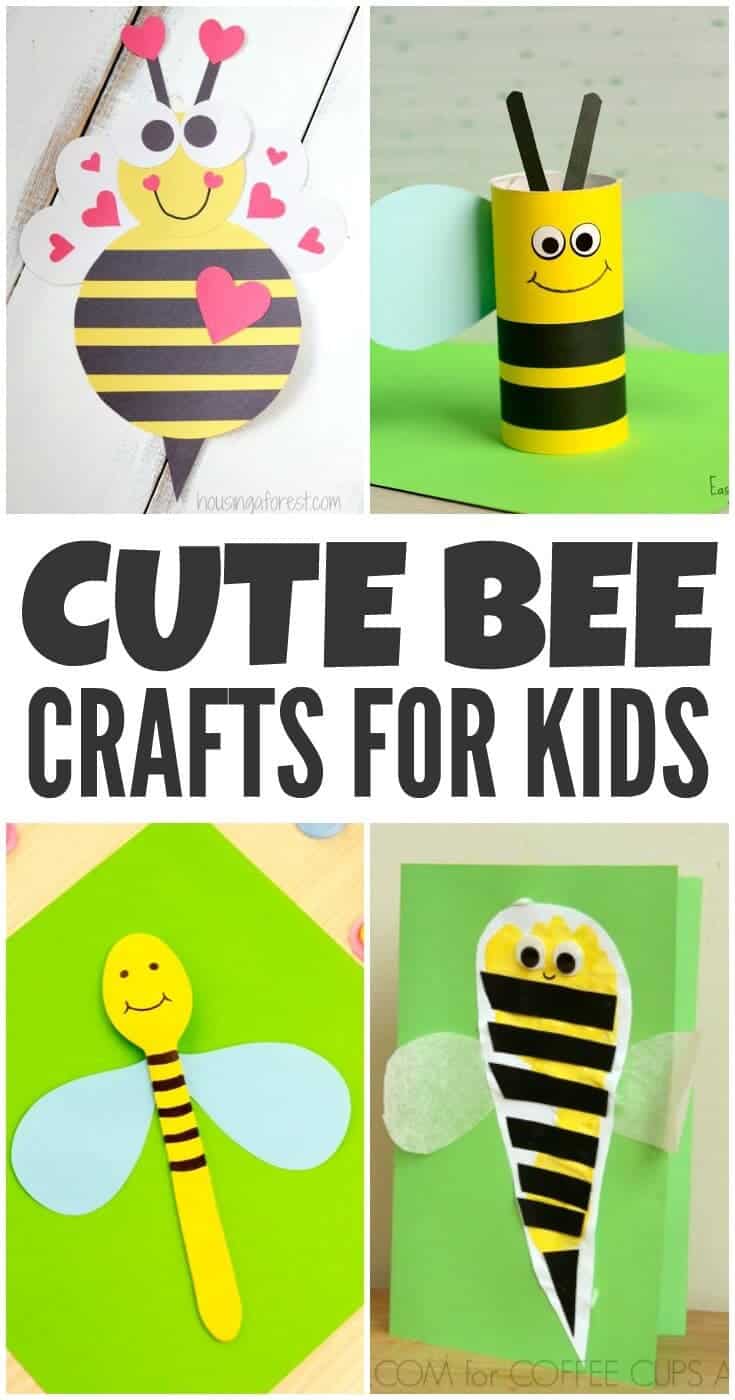 What do bees do if they want to use public transportation? They wait at a buzz stop.
Can bees fly in the rain? Not without their little yellow jackets.
Okay, okay enough of the bee jokes! Let's talk bee crafts instead because you are going to absolutely love these cute bumble bee craft ideas!
Bumble Bee Crafts for Kids
Toilet Paper Roll Bee Craft for Kids – Easy Peasy and Fun
Instead of throwing your toilet paper rolls in the trash when you are done with them, let the kiddies use them to make this adorable bumble bee craft.
Super Cute Foam Cup Bee Craft – I Heart Crafty Things
This fun bee craft is made using a foam cup, wax paper, and pipe cleaners. It is easy to make and super duper cute.
Handprint Alphabet: B is for Bee – Red Ted Art's Blog
Kids will love making this Handprint Letter B! B is for bees!
Simple Bumble Bee Art Project for Kids – Buggy and Buddy
This bumble bee arts and crafts project is made using construction paper, pipe cleaners, and tempura paint.
Heart Bee Valentine Craft – Housing a Forest
Will you BEE my Valentine? Housing a Forest shows you how to make this easy craft with just construction paper, scissors, glue, and a Sharpie.
Bee Footprint Kindness Card – Coffee Cups and Crayons
This cute Bee Footprint Kindness Card is perfect for kids to make and give to their family and friends.
Handprint Busy Bee Craft – Fun Handprint Art
This fun and simple bumble bee handprint craft is perfect for even the youngest of kiddies.
Doily Bumble Bee Valentine's Day Craft – I Heart Arts n Crafts
While most people don't associate bumble bees with Valentine's Day, you probably will after you see this lovely Doily Bumble Bee Valentine's Day Craft.
Egg Carton Bumble Bee Craft for Kids – Crafty Morning
Did you know that you could recycle an egg carton and transform it into a bee? Well, you sure can with this awesome upcycled bumble bee craft from Crafty Morning.
Wooden Spoon Bee Craft – Spoon Puppets – Easy Peasy and Fun
Kids will love making these Wooden Spoon Bee Puppets as well as putting on a fun puppet show with them afterward.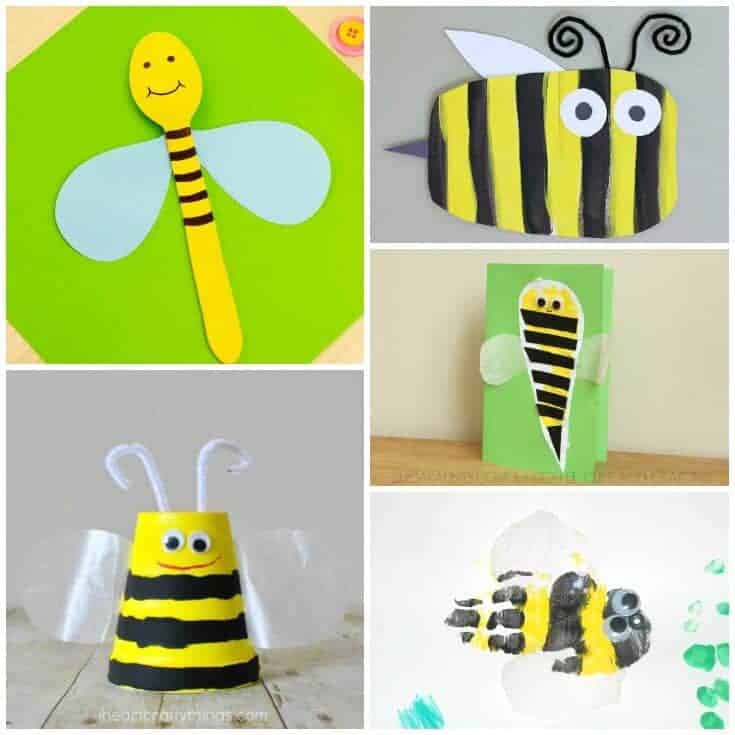 I hope that you were able to find some fun bumble bee crafts for kids ideas that will be perfect to make with your little ones. Let us know what you made in the comments below!