Indoor Scavenger Hunt for Kids
Posts may contain affiliate links, meaning that I may earn a commission if you use a link provided.
This free printable indoor scavenger hunt for kids is a fun inside activity where children have to find the items listed around the house.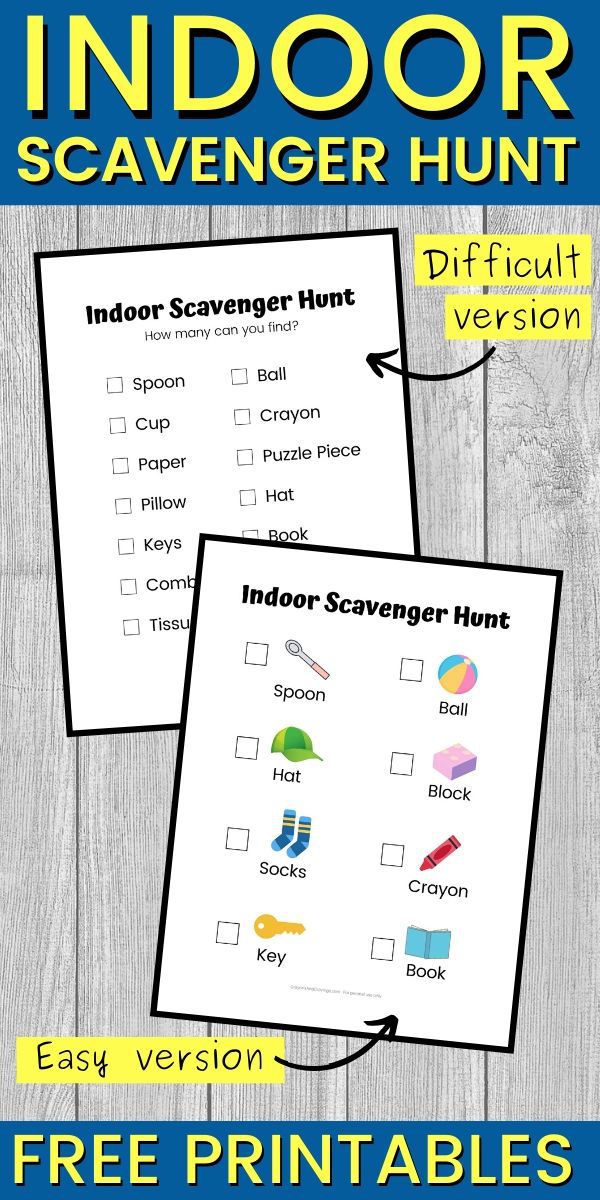 Indoor Scavenger Hunt for Kids
If you are looking for a fun indoor kids activity, you have come to the right place.
The kids will love this indoor scavenger hunt!
It is great for rainy days or anytime that you are looking for something for the kids to do at home.
Related: Outdoor Scavenger Hunt for Kids
Best of all, this fun activity is free to download, easy to set up, and requires almost no prep!
All that the kids need is the free printable and something to write with. A clipboard to hold the printable would be helpful too, but it isn't a necessity. The children could always use a book to lean out to check off the boxes instead.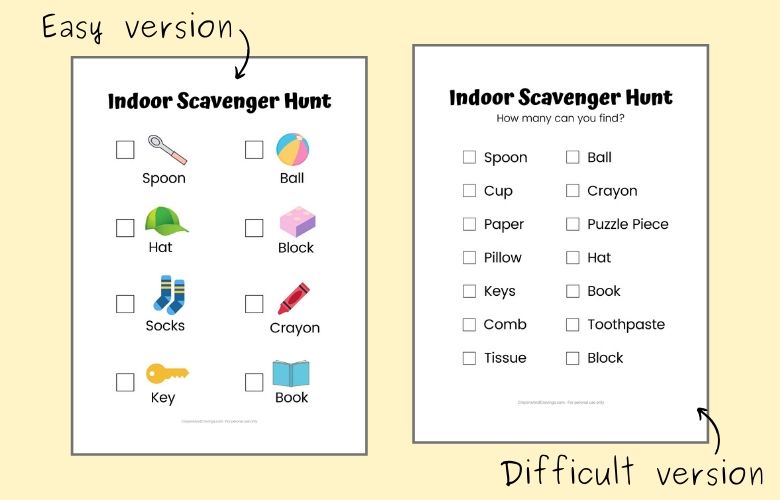 Two Options Available
The easy version is great for preschool or kindergarten-aged children. It includes both text and pictures of the 8 items that they need to find around the house.
Objects to find:
spoon
ball
hat
block
socks
crayon
key
book
The difficult version is a better option for elementary aged children who are fluid readers and need more of a challenge. The 14 items that the children need to find are listed in texts only (no pictures).
Items to find:
spoon
ball
cup
crayon
paper
puzzle piece
pillow
hat
keys
book
comb
toothpaste
tissue
block
Download the Indoor Scavenger Hunt PDF
Get both scavenger hunt versions delivered right to your inbox as a thank you for signing up for my free weekly-ish newsletter by entering your email address in the form below.
For more indoor fun, download one of our free printable word searches!