Love Bug Valentine Fruit Cups
Posts may contain affiliate links, meaning that I may earn a commission if you use a link provided.
Looking for Valentines Day ideas for kids?! Love Bug Valentine Fruit Cups are the perfect cute little treat to serve at your kids Valentine's Day party!
For another cute "Love Bug" Valentine's Day treat check out these adorable no-bake Love Bug Cookies.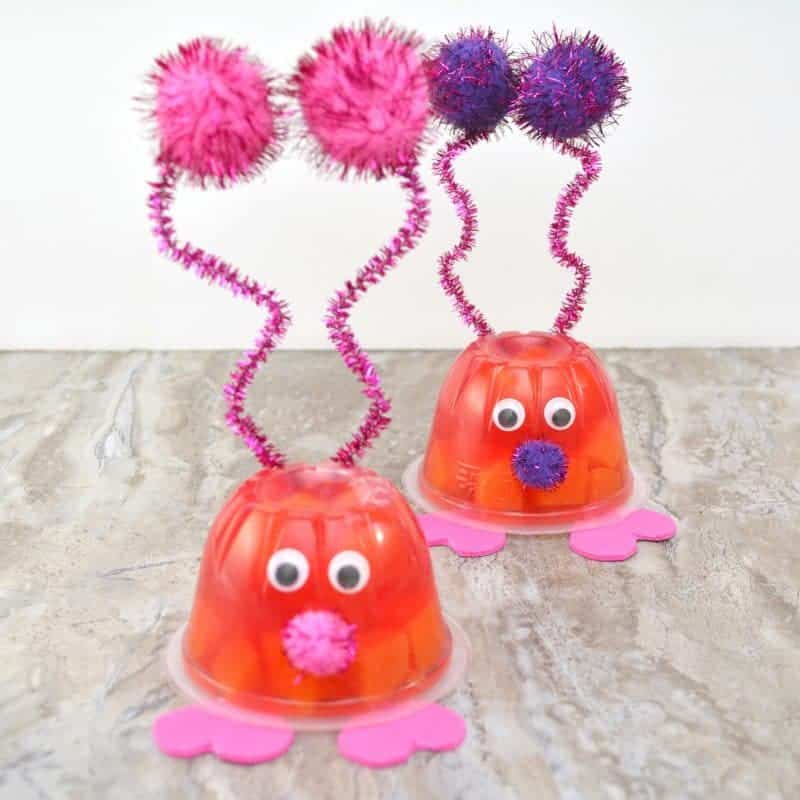 We all want to give our little ones something special during all of the holidays.
Instead of loading their lunchbox down with candy, which not take a low-calorie treat like a fruit cup or Jello and make it into a cute love bug Valentine?
Your kids will love making these cute little love bug Valentine fruit cups.
These are perfect not only as a snack for their lunchbox, but these treats are also for Valentine's Day parties. You can have your little ones hand them out as Valentines for the classroom or serve them at your own Valentine's Day party.
Best of all, these Valentine treats are affordable to make. You can find pretty much everything you need to make these at your local dollar store. Check your grocery stores for sales on fruit cups or Jello (or any other brand of gelatin) cups and you'll be able to make several of these Valentine Love Bugs for hardly any money at all.
Valentine "love bug" fruit cups would also be a great craft for kids to work on in the classroom. Or, if you're a teacher, you could make these yourself as a special little treat on Valentine's Day. Either way, it's fun.
If Jello and fruit cups aren't a favorite in your house, consider using packs of pudding or cups of yogurt instead.
Any treat can be dressed up for Valentine's Day with just a bit of imagination and creativity. Why not a love bug Twinkie or granola bar? Play around with what you have on hand to make fun Valentine's Day treats that your family will love.
Love Bug Valentine Fruit Cups Materials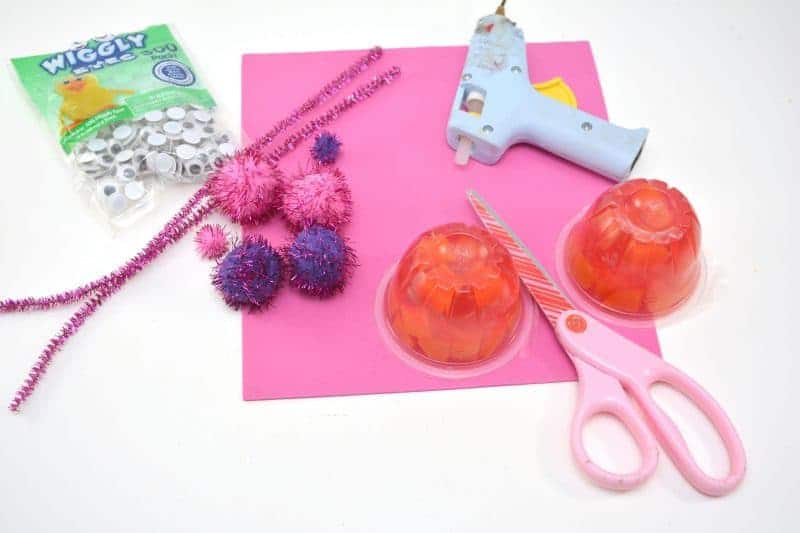 Pink craft foam
Scissors
Red fruit in Jello snack cups
Googly eyes
Small sparkly pom poms
Large sparkly pom poms
Sparkly pipe cleaners
Hot glue gun
How to Make Love Bug Valentine Fruit Cups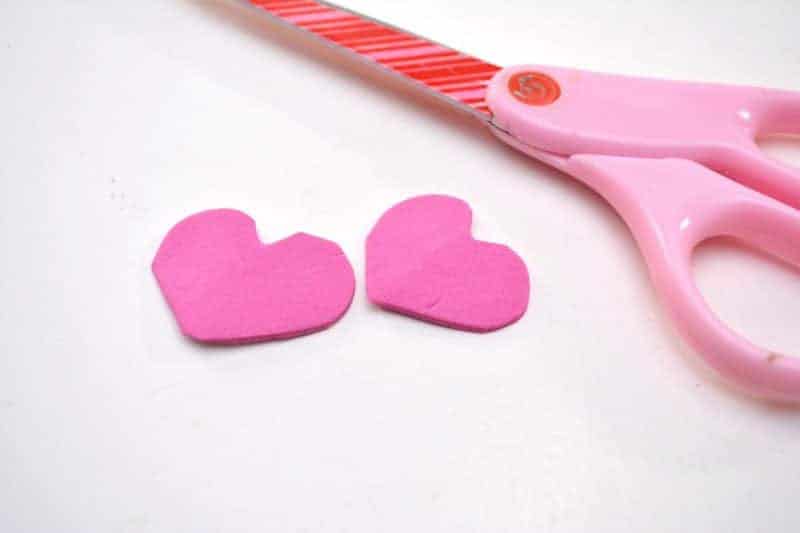 Begin by cutting out heart shapes from pink craft foam. These will be the feet of your love bug.
Turn the snack cup upside down and glue two eyes to one side of it.
Below the eyes, use a glue gun to attach a small sparkly pom pom for the nose.
Cut a sparkly pipe cleaner in half.
Glue the two pieces of pipe cleaner to the back of the snack cup and shape them into squiggles.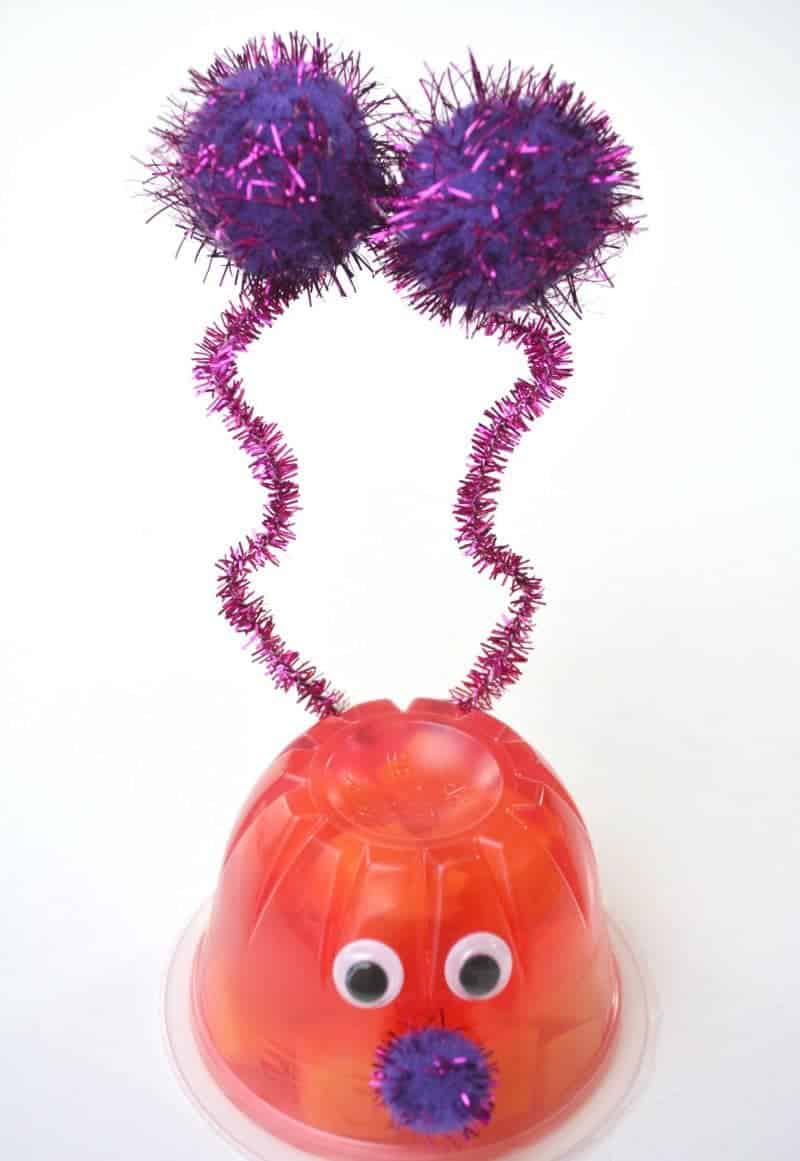 Glue a large sparkly pom pom to the top of each piece of pipe cleaner that you glued to the back of the snack cup.
Use glue to attach two heart shaped feet to the bottom of your upside down snack cup to form the feet of your love bug.
I hope that you and the little ones enjoy these fun Valentine love bugs and you have a wonderful Valentine's Day.
More Valentine's Day Ideas For Kids:
Shop this craft:
Dole Gel Bowls, Mixed Fruit in Cherry Gel
Foam-Sheet 50-Pack, Bright Colors
Googly Eyes
Mixed Color Glitter Sparkle Pipe Cleaners
Glitter Pom Poms (Assorted Sizes & Colors)
Hot Glue Gun