Does Nutrisystem Food Taste Good?
Posts may contain affiliate links, meaning that I may earn a commission if you use a link provided.
I am receiving 12 weeks of the Nutrisystem® Uniquely Yours plan for myself and my husband in return for our honest review. All opinions are 100% our own.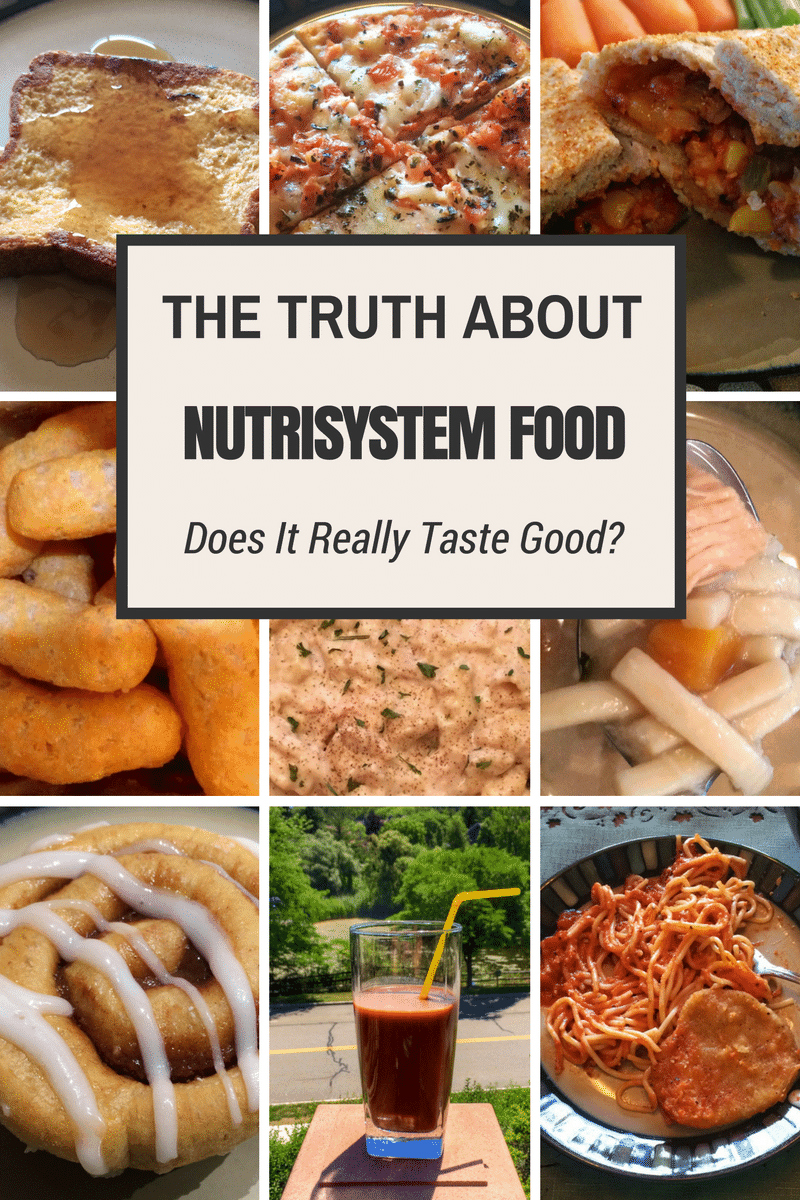 My husband, Neal, and I just concluded our 11th week on the Nutrisystem program.
Does Nutrisystem food taste good?
After having spent 11 weeks on the Nutrisystem Program I will tell you the truth about Nutrisystem Food.
I am not exaggerating when I tell you that I love Nutrisystem meals and snacks. Seriously, they taste amazing. I look forward to each and every meal and snack throughout my day. Even the shakes are delish!
Now, this is not to say that I fall in love with everything on the Nutrisystem menu. Sure there have been items that I tried that I didn't enjoy. That is life. Sometimes you try things you don't like. Everyone has their tastes and preferences when it comes to food.
The beauty of the Uniquely Yours plan is that you get to hand pick which items you would like to order. Just like at a restaurant, you look at the menu and make your selections.
My husband and I have similar tastes when it comes to food, and since we like to eat meals together we order the same things. Even though during the week we eat breakfast and lunch separately, we still like eating the same meals (we are weird like that).
Our favorite Nutrisystem Menu items (broken down by meal)
Breakfast:
Banana Nut Muffin
Buttermilk Waffles
Canadian Style Turkey Bacon, Egg and Cheese Muffin
Chocolate Frosted Doughnut
Cinnamon Roll
Cinnamon Streusel Muffin
Homestyle Pancakes
Oatmeal Cranberry Bites
Turkey Ham & Cheese Omelet
Turkey Sausage & Egg Muffin
Lunch:
Broccoli & Cheese Melt
Chicken Fajita Melt
Chicken Mozzarella Melt
Chicken Noodle Soup
Chocolate Chip Cookie Dough Bar
Double Chocolate Caramel Bar
Fudge Graham Bar
Hamburger
Meatball Parmesan Melt
Pepperoni Pizza Melt
Southwest Fiesta Melt
Steak & Cheese Melt
Dinner:
Broccoli & Cheese Stuffed Chicken Breast
Chicken & Bacon Ranch Pizza
Chicken Enchilada
Grilled Sausage & Pepper
Chili with Beans
Hearty Beef Stew
Italian Sausage & Turkey Pizza
Margherita Pizza
Meatball Sandwich
Ravioli Formaggio
Roast Turkey Medallions
Salisbury Steak with Mac & Cheese
Stuffed Shells
Snacks:
Carrot Cake Whoopie Pie
Chocolate Brownie Sundae
Chocolate Cupcake
Fudge Bar
Fudge Brownie
Orange Creme Bar
Milk Chocolate Flavored Pretzels
Oatmeal Chocolate Chunk Cookie
Red Velvet Whoopie Pie
Smoky BBQ Snack-A-Rounds
Stuffed Apple Pie
Thin Mint Crisp Bar
If you are thinking about starting the Nutrisystem program I would recommend it wholeheartedly. Plain and simple, it works. It makes meal-planning for weight loss so much easier since your food is shipped right to your front door.
I would also recommend opting for the Uniquely Yours Nutrisystem Plan. With the Uniquely Yours plan you get to customize your menu from all 150+ Nutrisystem Menu items, including both frozen and non-frozen items. If you inspect the menu items on our list of favorites you will find that most of our faves are frozen items.