Grilled Pineapple Chicken Skewers with Polynesian Glaze
Posts may contain affiliate links, meaning that I may earn a commission if you use a link provided.
Grilled pineapple chicken skewers with a sweet and tangy Polynesian glaze are a perfect for an easy family dinner option or for serving at your next BBQ.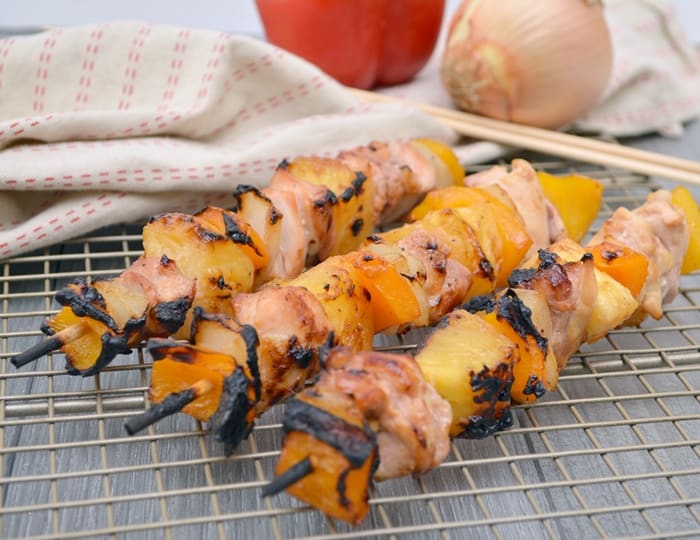 Are you looking for something new to throw on the grill this summer?
This easy chicken and pineapple skewer recipe is sure to quickly become a favorite with your family.
Chances are you've made chicken on the grill before. Or maybe even chicken skewers. But, what sets these skewers apart from all the rest is the amazing Polynesian sauce used as a glaze to coat the skewers as they cook on the grill.
The delicious Polynesian sauce is the perfect combination of sweet and tangy, and pairs well with the chicken and veggies.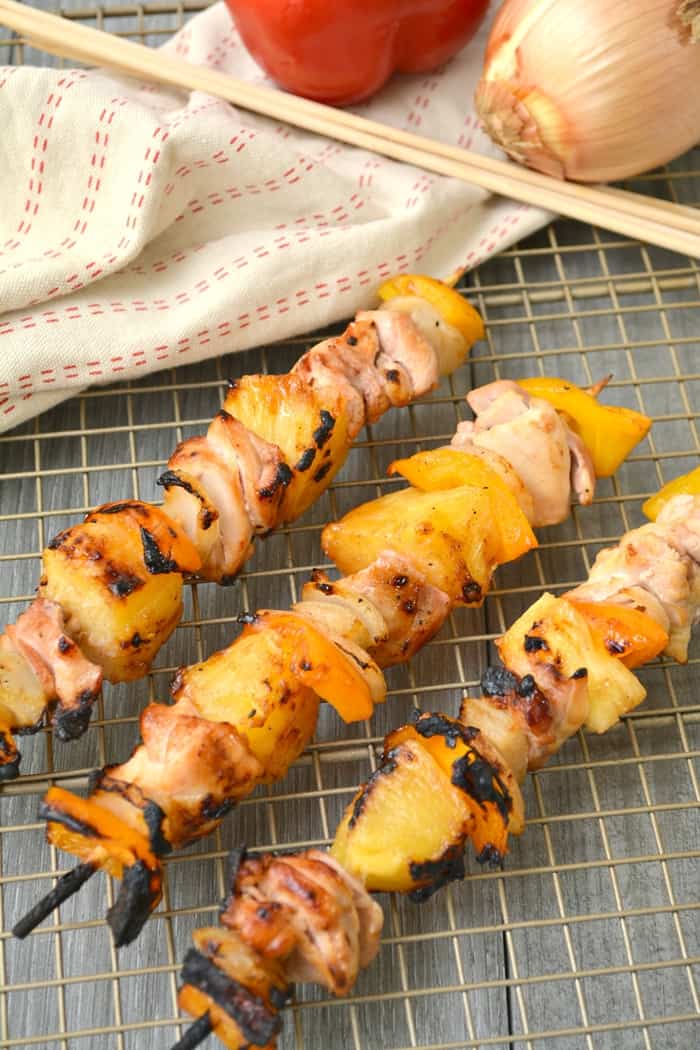 Pair your chicken skewers with a side of basmati rice and you've got a delicious summer dinner. Follow with 2-ingredient Pineapple Angel Food Cake for dessert for more Hawaiian flavor!
This grilled chicken skewer recipe is also a great way to shake up your next cookout. People are always expecting a BBQ menu to consist of those two basic options: burgers and hotdogs. These pineapple chicken skewers will be a pleasant surprise on your cookout menu that everyone is certain to love.
How to Make Grilled Chicken Skewers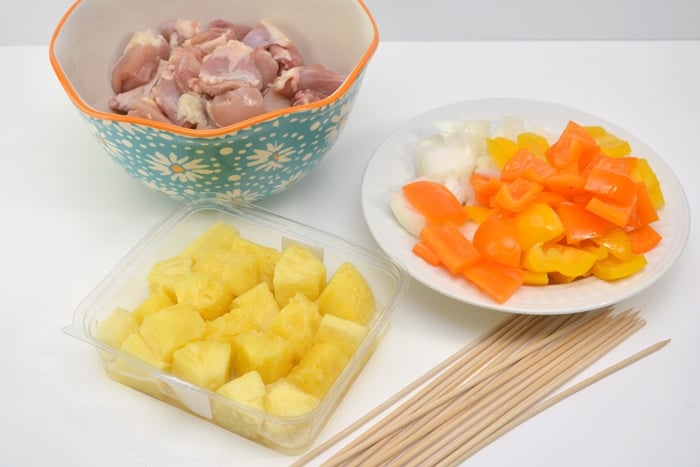 These chicken skewers are seriously so easy to make.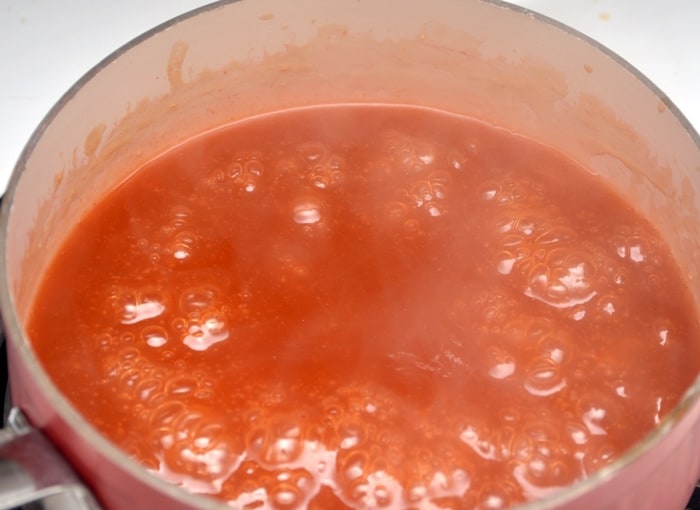 Simply add all the ingredients for the Polynesian sauce in a pot and heat it up until it thickens.
Bam! Your glaze is done.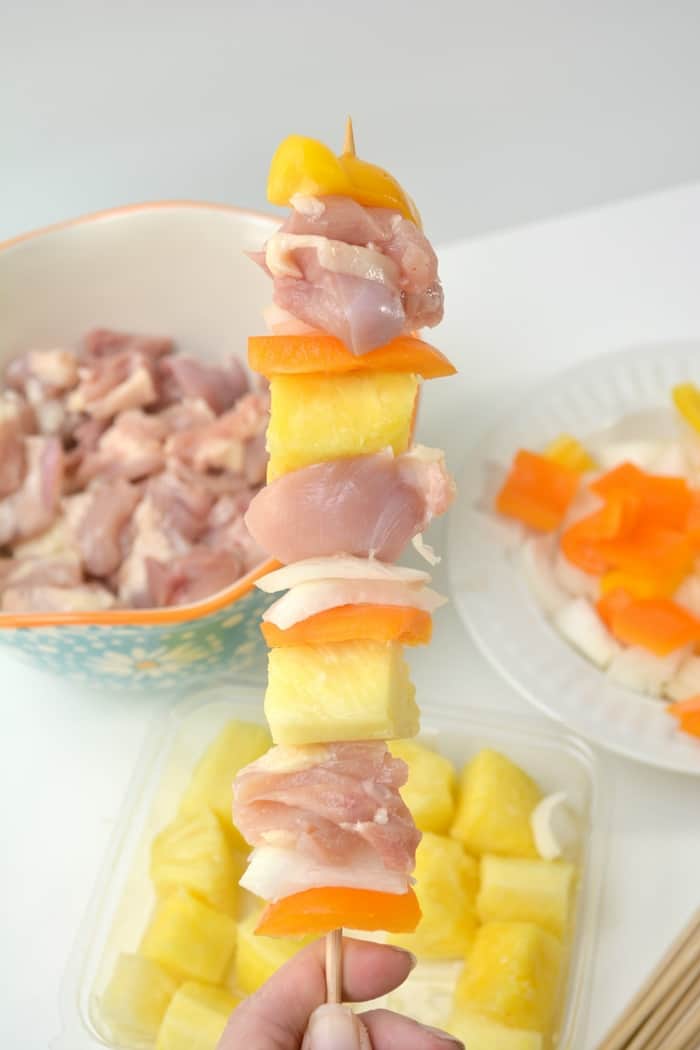 Now, chop your veggies and chicken, then thread them onto the skewers.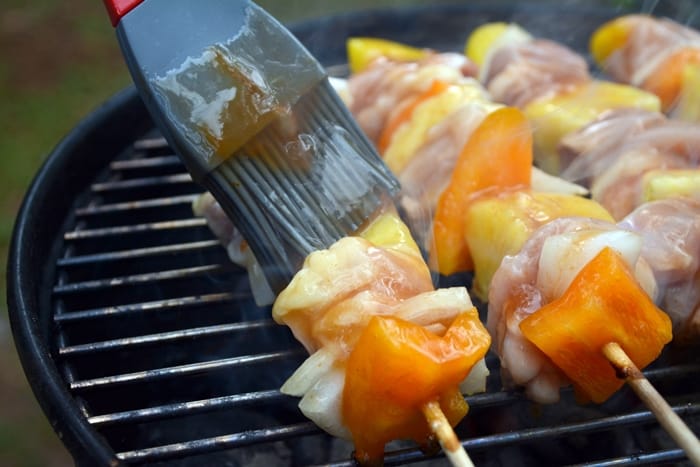 Pop those bad boys on the grill. Brush on that amazing Polynesian glaze. Continue to coat with glaze and rotate the skewers while they cook to make sure they cook evenly and get drenched with that delicious Polynesian sauce.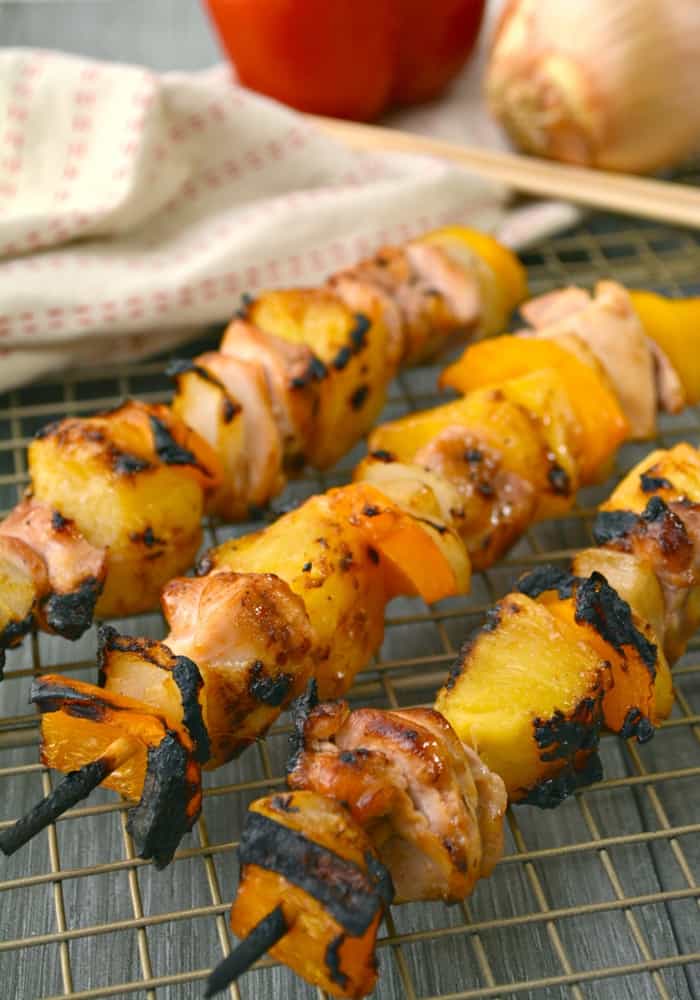 That is it. See, easy peasy! Now go ahead and sit down, grab a skewer or two, and enjoy. Yum!
If you are looking for other ideas of what to serve at your barbeque, check out this easy caprese pasta salad or our tasty no mayo coleslaw recipe.
Recipe
Recipe
Pineapple Chicken Skewers
Grilled pineapple chicken skewers with a sweet and tangy polynesian glaze are a perfect for an easy family dinner option or for serving at your next BBQ.
Ingredients
1 cup Pineapple juice
½ cup Water
3 Tablespoons Ketchup
3 Tablespoons Apple cider vinegar
2 Tablespoons Cornstarch
2 Tablespoons Soy sauce
2 Tablespoons Brown sugar
2 lb. Boneless skinless chicken thighs
1 Onion
1 Yellow bell pepper
1 Orange bell pepper
Fresh pineapple chunks
Wooden skewers soaked in water for 30 minutes
Instructions
In a small saucepan, whisk together pineapple juice, water, ketchup, apple cider vinegar, cornstarch, soy sauce, and brown sugar until smooth and well combined.

Heat over medium heat, stirring often, until the sauce thickens. Remove from heat and set aside to cool.

While the sauce is cooling, prepare ingredients for the skewers. Cut chicken thighs into 2-3 in. cubes. Chop the onion and bell pepper into thick pieces that will easily slide onto the skewers without breaking.

Assemble skewers by threading pieces of onion, peppers, chicken, and pineapple onto your skewers.

Place skewers on grill over medium heat. Cook until the chicken is done in the center. Baste the skewers with the prepared Polynesian sauce on both sides as you turn them to cook all sides evenly.
Did You Make This Recipe?
Share it with me on Instagram @crayonsandcravings and follow on Pinterest @crayonsandcravings for even more!
Pin for Later: