Pink Princess Cake Mix Playdough
Posts may contain affiliate links, meaning that I may earn a commission if you use a link provided.
This glittery pink princess playdough recipe is perfect for your little princess! This easy homemade no cook playdough is made with cake mix, icing, food coloring, olive oil, and glitter. You could use edible glitter instead for a completely edible playdough recipe as well!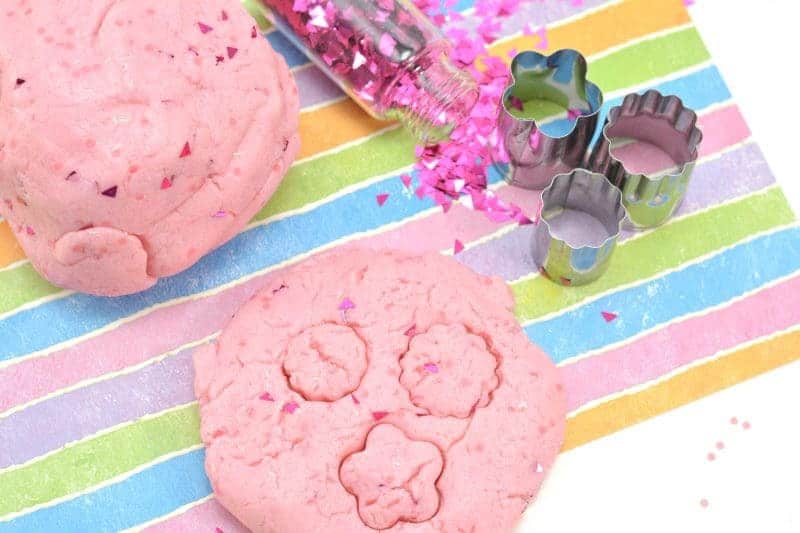 While we have tried a ton of different playdough recipes, we have to agree that no cook playdough recipes are the easiest to whip up for the little ones. If you have a little prince or princess at home who just loves the color pink, they will go wild for this no cook bright pink glittery princess playdough.
Another great thing about this particular playdough recipe is that it doesn't require cream of tartar, an ingredient called for in many playdough recipes that many people just don't keep on hand.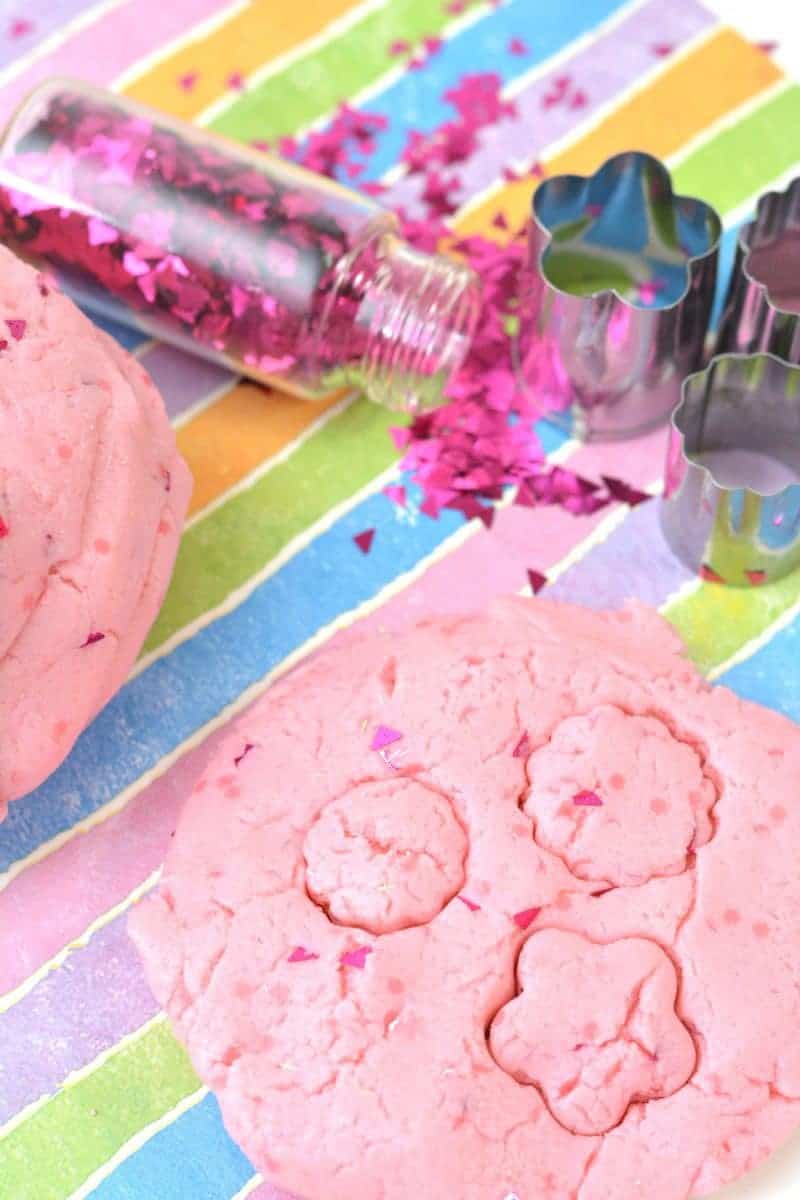 If you want to make this an edible playdough recipe, use edible glitter in place of actual glitter. This is a great option if your little one tends to put everything in their mouths. While it isn't healthy by any means – at least you can rest assured that it is safe.
Pink Princess Playdough Supplies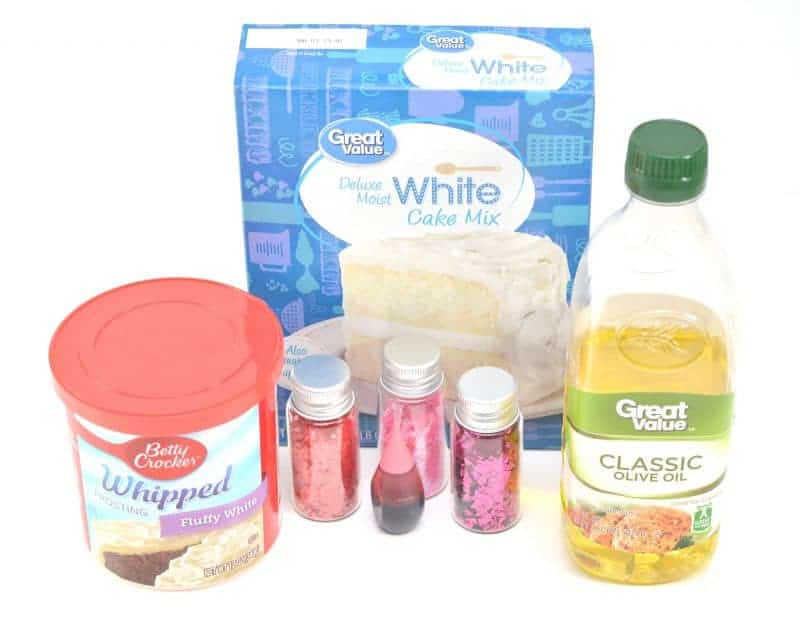 1 Box white cake mix
1 Container of white whipped icing
Olive oil
How to Make Pink Princess Playdough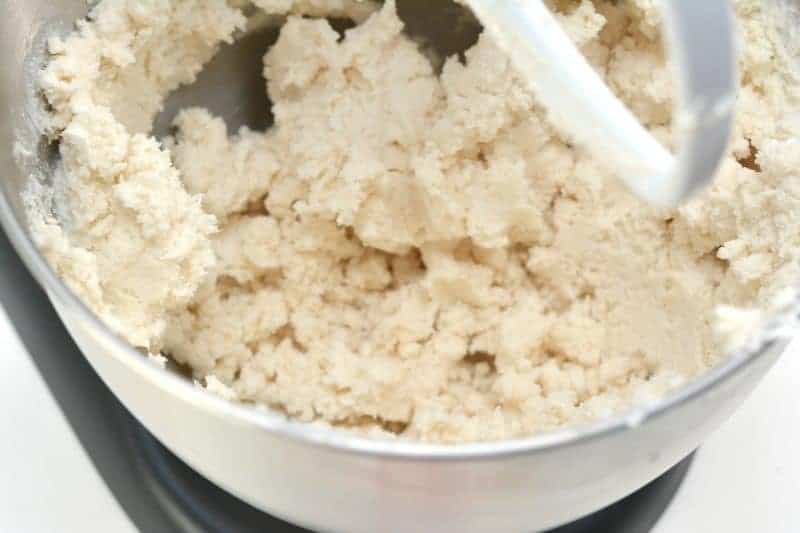 1. Using a mixer, combine cake mix and the white whipped frosting at low speed until it forms a crumbly mixture. Use a bread hook attachment if you have it – if not, no worries.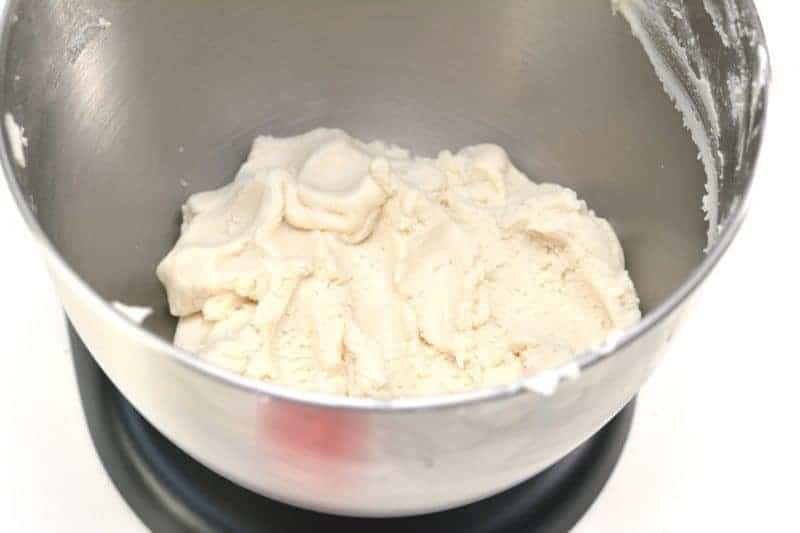 2. Continue mixing on low while adding in olive oil 1 teaspoon at a time until the dough reaches a consistency that you are happy with. If you accidentally add in too much oil, you can stiffen the dough back up with a bit of flour or cornstarch.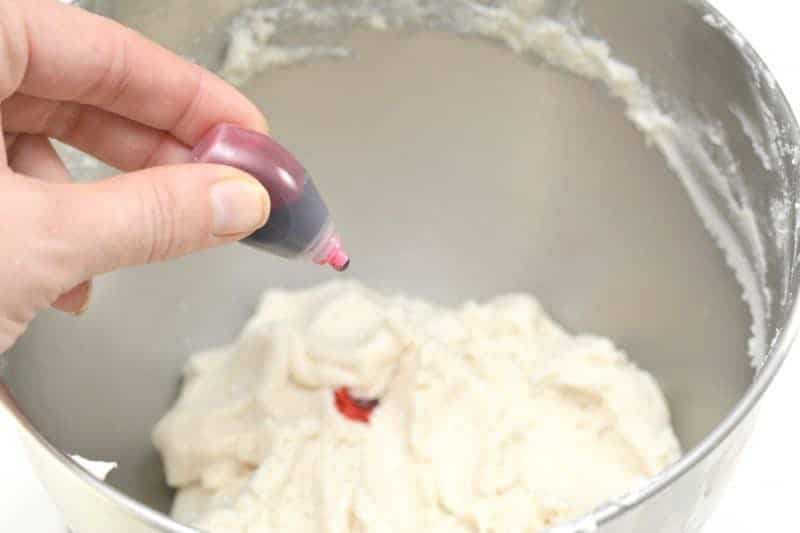 3. Next, add a few drops of pink food coloring and mix until no more streaks remain.

4. Finally, sprinkle in your glitter and knead it into the dough.
You can store your homemade playdough in an airtight container in the fridge for up to 5 days. If the playdough becomes too dry, add in a bit more olive oil until it becomes workable again.
Tip: Give the kids some playdough toys to use with their princess playdough for an extra fun time!
I hope that you and your kiddos enjoy your homemade pink princess playdough!
Pin for Later