11+ No Bake Desserts for 4th of July
Posts may contain affiliate links, meaning that I may earn a commission if you use a link provided.
These 11+ festive no-bake desserts for the 4th of July will make your 4th of July celebration extra sweet and hassle-free!
From light and fruity treats to indulgent delights for those with a sweet tooth, we've got you covered.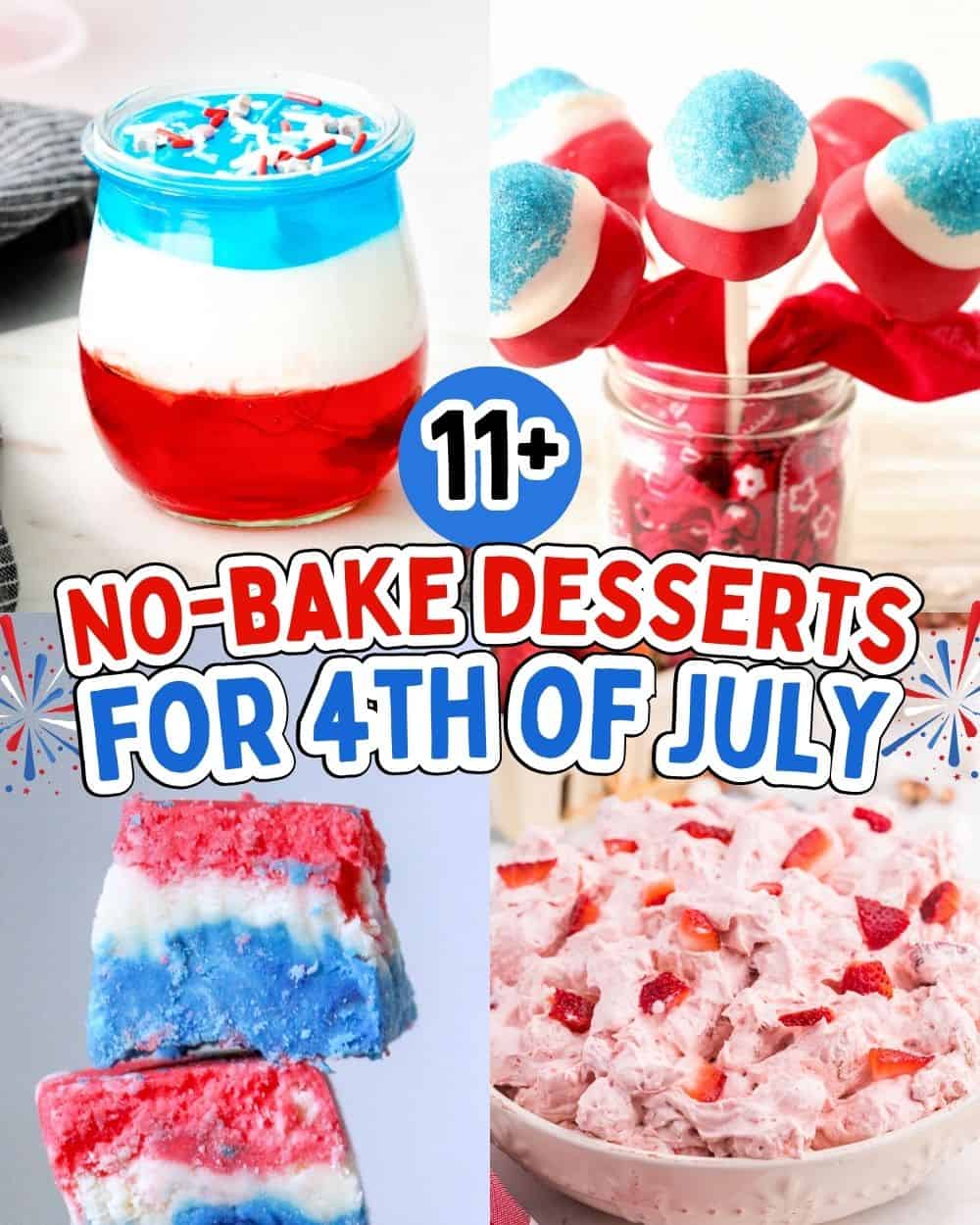 With the summer heat in mind, these recipes are a great way to keep your guests cool and refreshed while satisfying their cravings for something delicious.
The best part? You won't need to turn on the oven and heat up your house on a scorching day, making these no-bake fourth of July desserts a true lifesaver.
And guess what? These easy patriotic desserts can also be enjoyed on other festive occasions like Memorial Day, Flag Day, or Labor Day.
So let's dive into these no bake dessert recipes and make your fourth of July celebration one the whole family will remember!
The Best No Bake 4th of July Desserts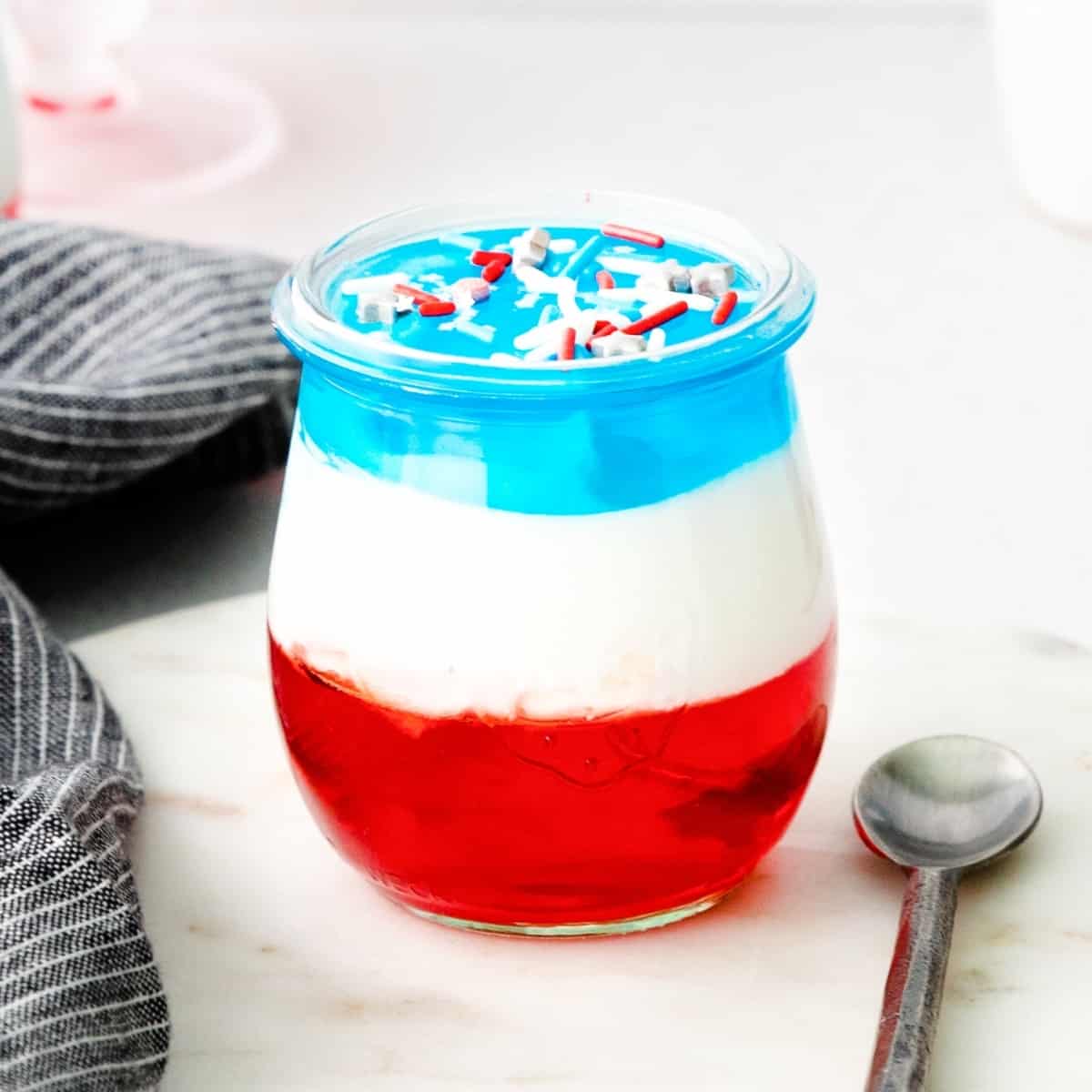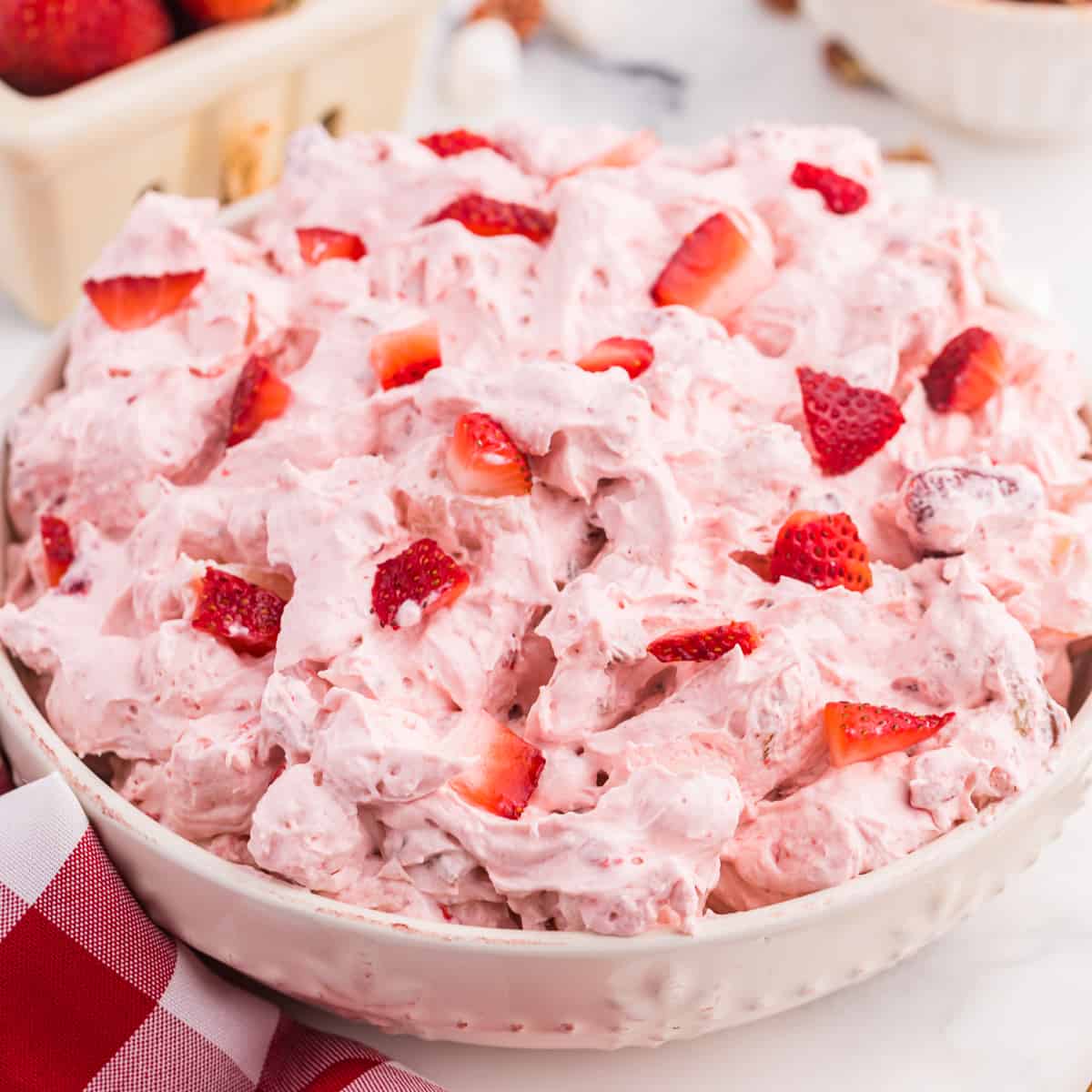 2. Strawberry Fluff Salad
Strawberry fluff is an easy no bake recipe made with strawberry pie filling, pineapple chunks, Cool Whip, mini marshmallows, and a couple other simple ingredients. The cool and creamy fluff salad is a classic dessert and perfect for your 4th of July celebration or any hot summer day or backyard BBQ. You could even add a few fresh blueberries for a pop of blue color!
Get the Strawberry Fluff recipe.
3. Firecracker Strawberry Pops
Fun and festive 4th of July Strawberry Pops are the perfect no bake treat for kids and adults alike. Each juicy berry is skewered on a stick, coated in a smooth melted candy, and adorned with blue sprinkles or sanding sugar, creating a dazzling display of red, white, and blue perfect for your patriotic party celebration.
Get the 4th of July Strawberry Pops recipe.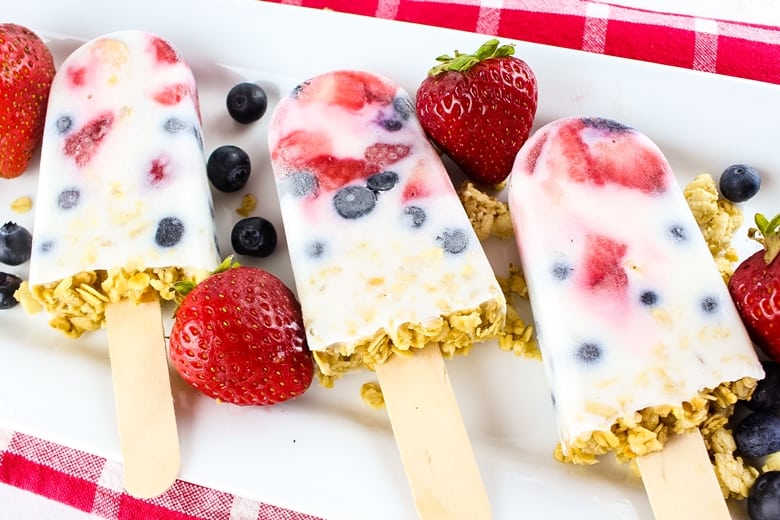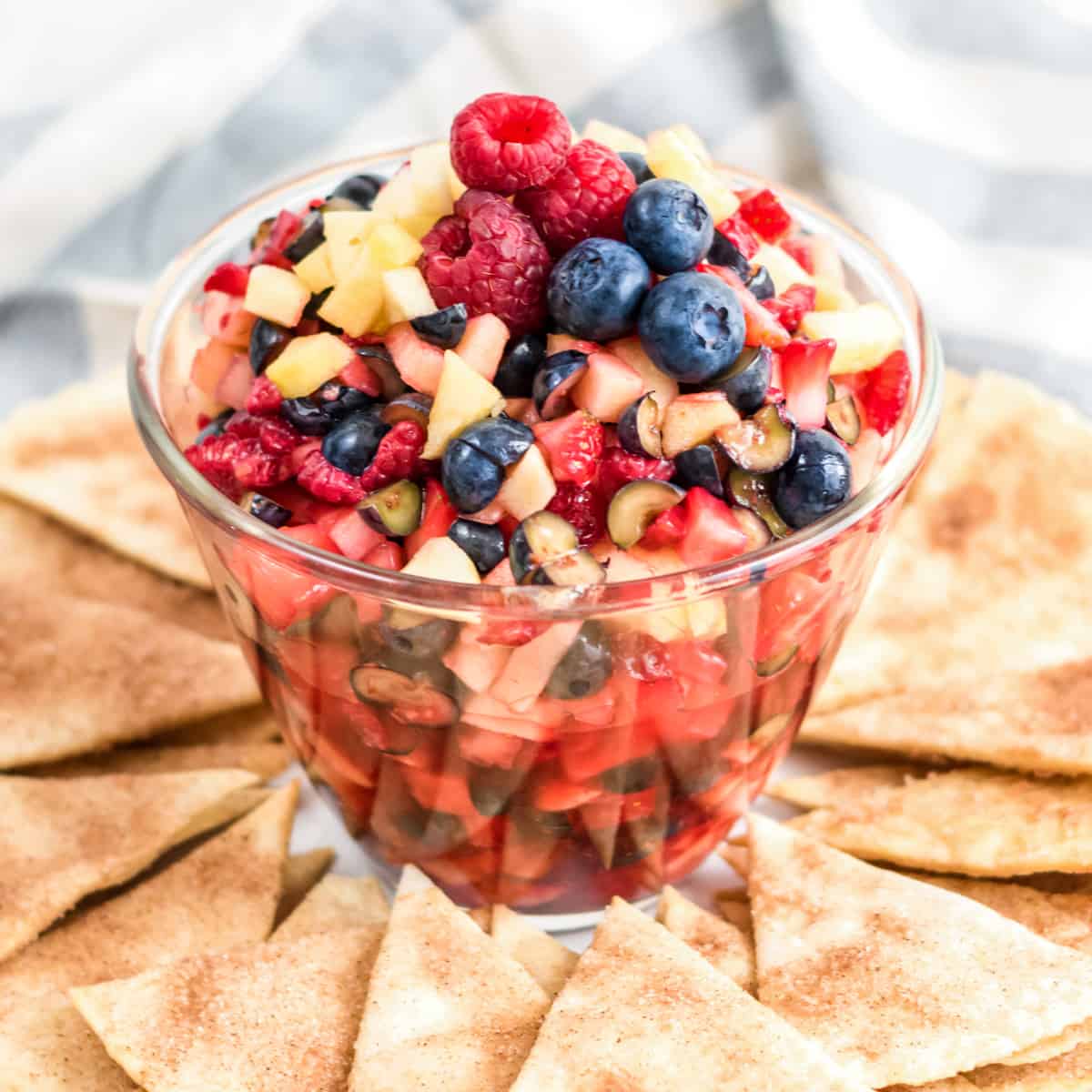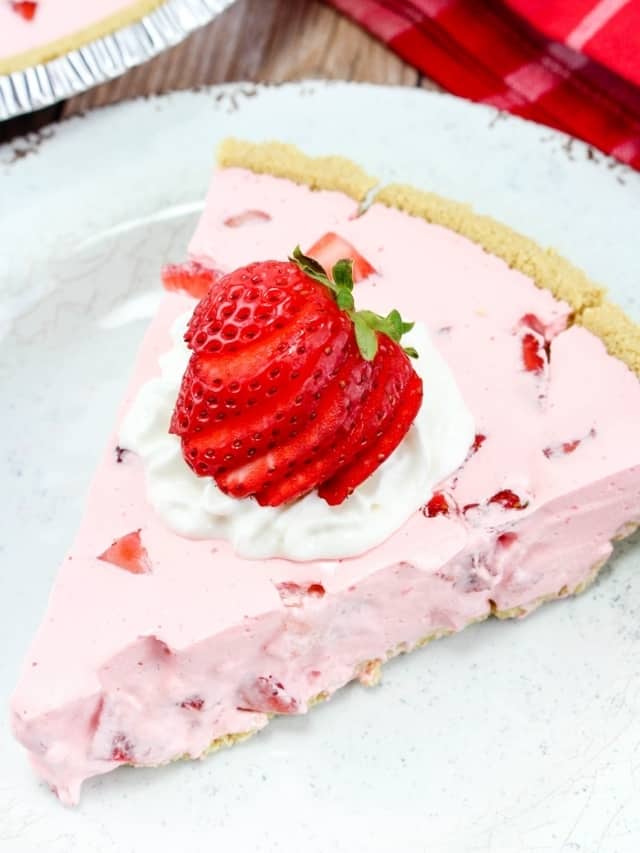 6. Strawberry Jello Pie
Indulge in the ultimate sweet strawberry treat with this scrumptious Strawberry Jello Pie recipe. Made with fresh strawberries, strawberry jello, Cool Whip, and a ready-made graham cracker crust, this easy no bake pie comes together quickly, then just needs some time to chill and set up before serving.
Get Strawberry Jello Pie recipe.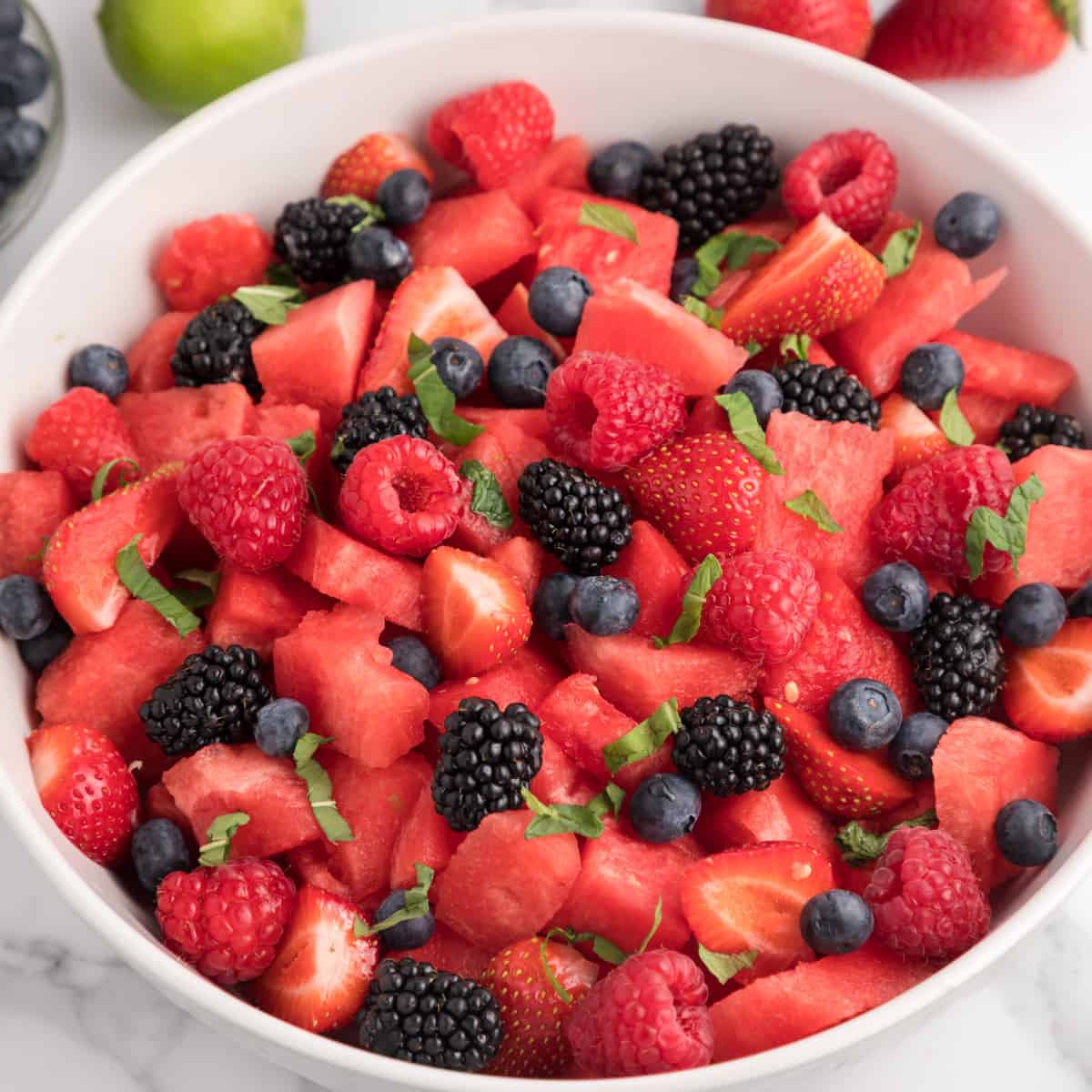 7. Watermelon Fruit Salad
No list of no bake 4th of July dessert recipes would be complete with a fruit salad. Fruit salads are a perfect light and refreshing dessert for summer holidays, and this watermelon and berry salad is one of my personal favorites. Easy to make, the beautiful red and blue dessert comes together in minutes and is another great option if you are looking for a last-minute dessert to bring to a 4th of July cookout.
Get the Watermelon Fruit Salad recipe.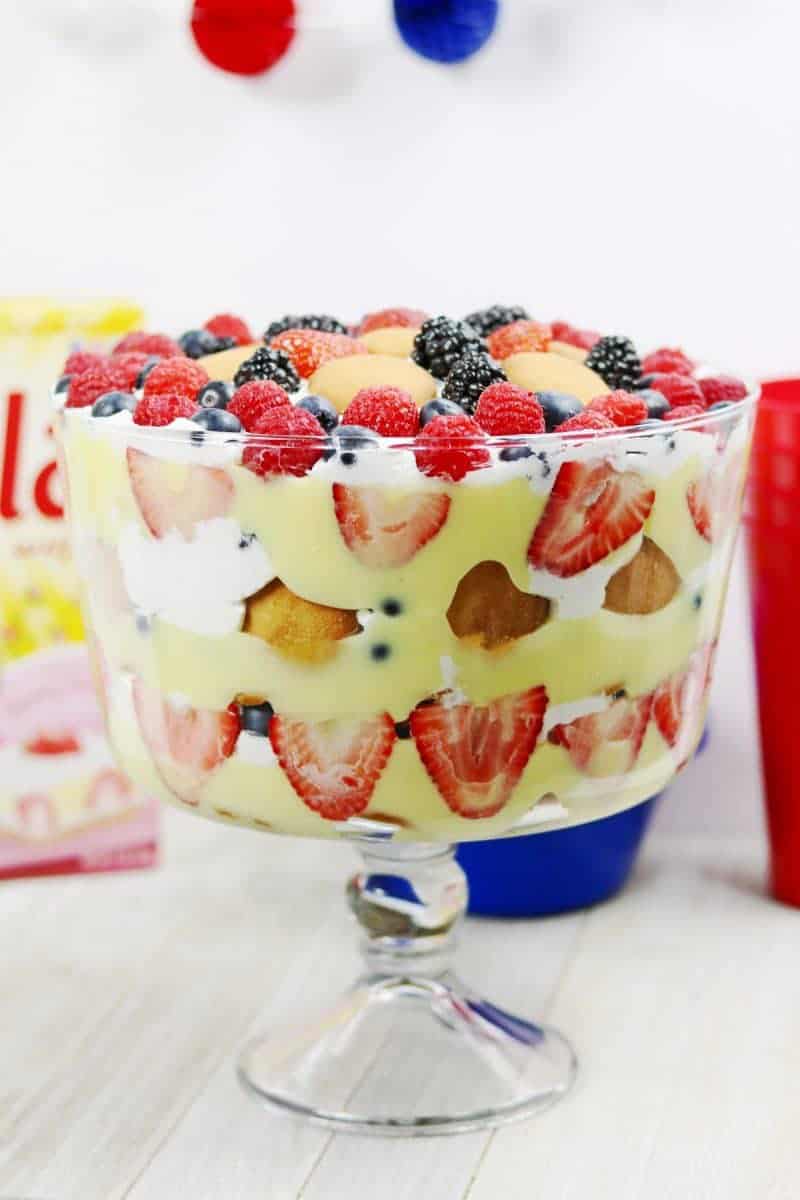 8. Patriotic Berry Trifle
This beautiful red, white, and blue trifle is sure to be the star of your 4th of July dessert table. Made with a combination of fresh berries, Nilla wafers, vanilla pudding, this easy patriotic dessert not only looks stunning but also delights the taste buds. With its vibrant layers and refreshing flavors, the trifle comes together in just minutes, making it a perfect last minute dessert.
Get the 4th of July Trifle Recipe.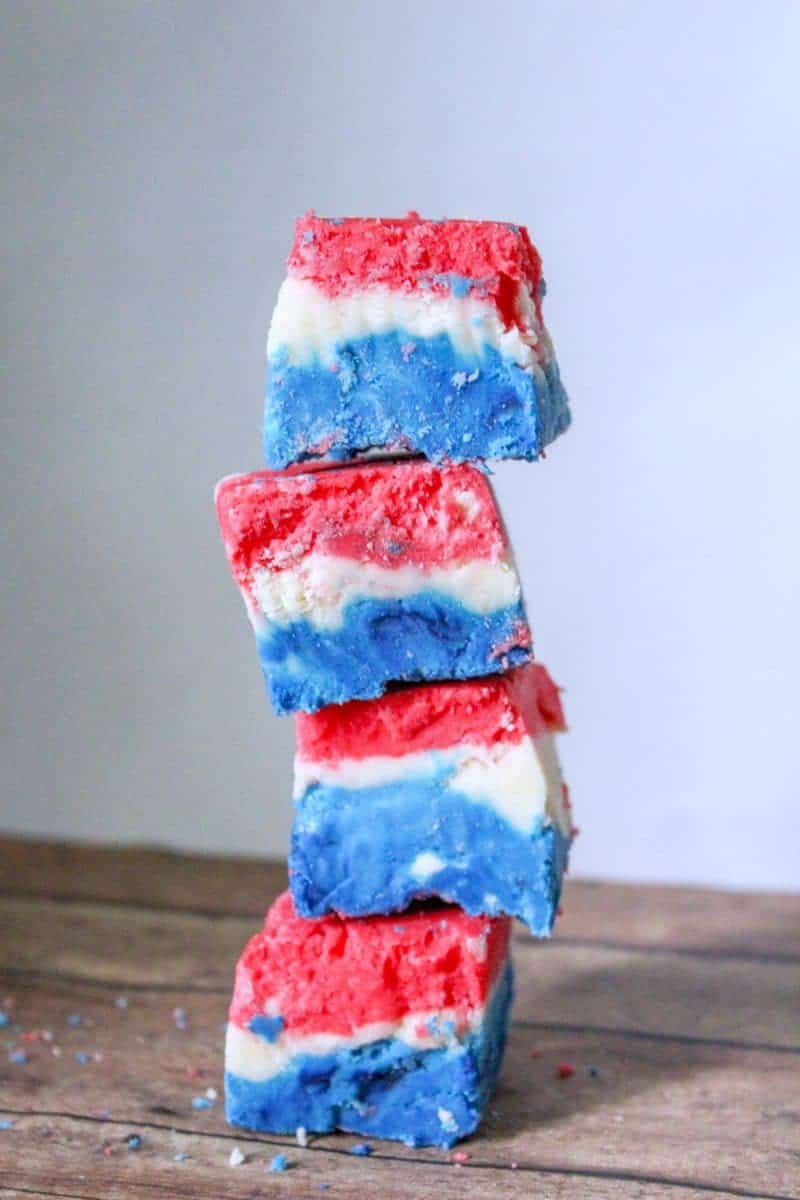 9. 4th of July Fudge
If you are looking for more indulging no bake treats, consider this 4th of July Fudge recipe. Made with a heavenly blend of creamy white chocolate chips, rich evaporated milk, butter, sugar, and a touch of vibrant food coloring, every bite is heavenly. Plus, with layers of red, white, and blue fudge, is the perfect treat for patriotic holidays.
Get the 4th of July Fudge recipe.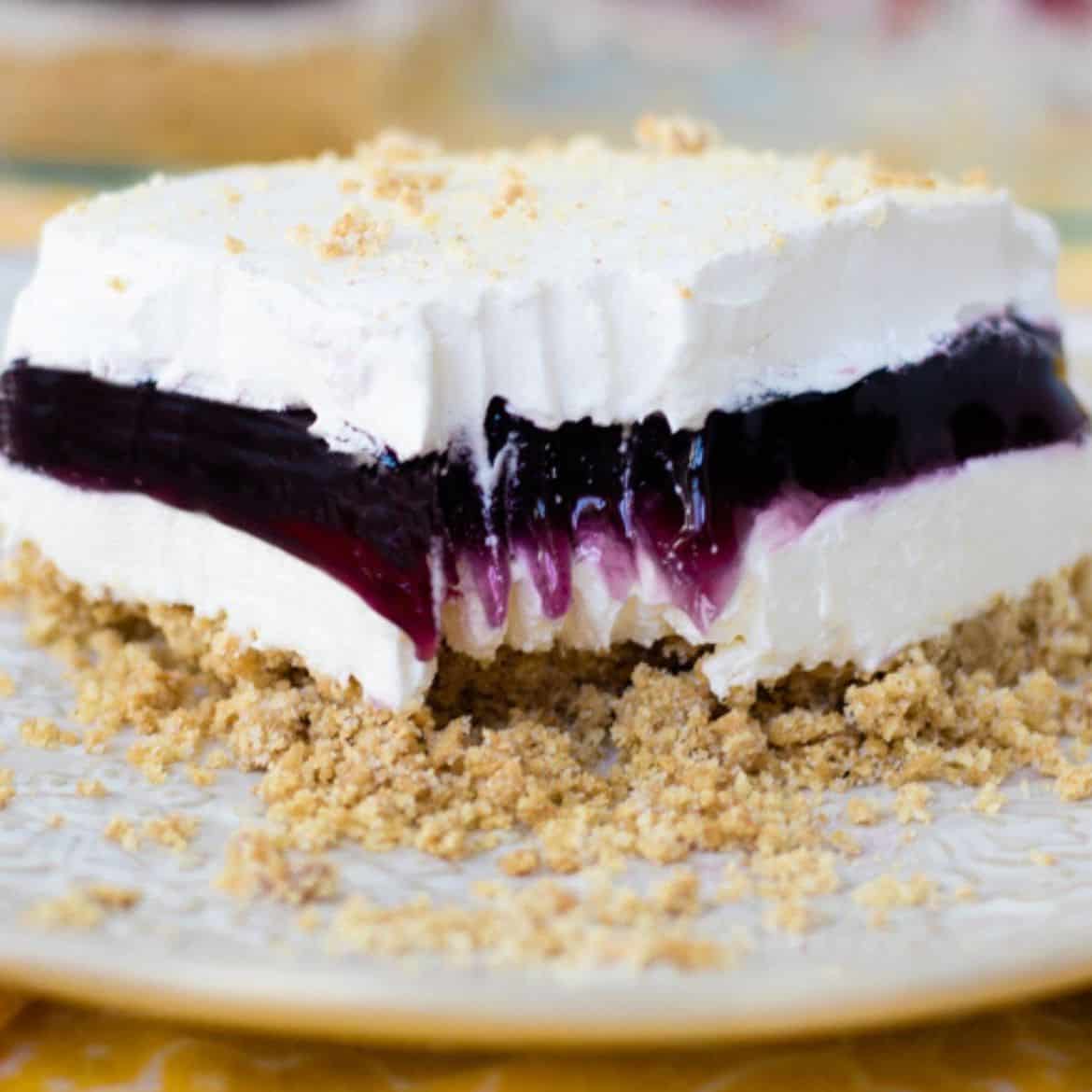 10. Blueberry Delight
This dreamy Blueberry Delight is made with a graham cracker crust and layers of sweetened cream cheese, blueberry pie filling, and Cool Whip. You could add sliced strawberries or some red sprinkles to the top if you wanted to add a touch of red to dress the dessert up for the 4th.
Get the Blueberry Delight recipe.